401(k) Business Financing
Use your 401(k) or IRA to buy a business debt-free.
How 401(k) Business Funding Works
Quick Funding with No Tax Penalties
With 401(k) business financing (also known as Rollovers for Business Start-ups or ROBS), you can use funds from an eligible retirement account to buy a small business or franchise without taking a taxable distribution or getting a loan.
By starting your business debt-free, it removes the burden of having to make monthly payments as you launch your business, allowing you to be profitable sooner. Plus, 401(k) business financing doesn't trigger an early withdrawal fee or tax penalties, so you can continue to save for retirement while building your business.
Learn how to use your 401(k)/IRA to fund your business from the industry experts
Why use 401(k) Business Financing?
A Quicker Path to Profitability
Starting your business debt-free will lower your overhead and eliminate risking your home equity. Without loan interest to pay, you can make money sooner rather than later.
Tax-Deferred Savings
Since you won't have to take a taxable distribution using this structure, you can save more for retirement.
Confidence in Your Future
This funding method allows you to control your retirement funds so you can invest in yourself and create the life you want.
Peace of Mind
This tried-and-true structure is a fast, legal funding option that's been in use since the Employee Retirement Income Security Act became a law in 1974.
Most Retirement Plans Qualify
You don't have to be a financial guru to launch a new business using 401(k) business financing. All you need is at least $50,000 in a rollable retirement or pension account. There are no credit score or collateral requirements. 401(k) 403(b) Traditional IRA Keogh TSP SEP
Criteria Summary for Rollovers for Business Start-ups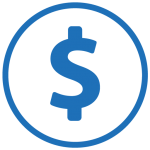 Funding Amount
Roll over up to 100% of your retirement account balance
Minimum $50,000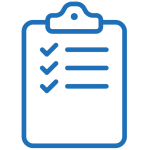 Eligibility
Rollable, pre-tax retirement assets – 401(k), 403(b), Traditional IRA, TST, SEP or Keogh accounts
Owner must be an employee of the business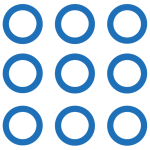 Benefits
Debt-free funding option
No collateral needed
No tax penalties
No interest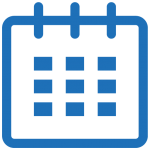 Time to Fund
3 weeks on average
Must have business to fund
Using 401(k) Business Financing as the Down Payment on a Small Business Loan
Make Your Loan Down Payment Using Your Retirement Funds
One of the most beneficial ways to combine small business funding methods is to use 401(k) business financing  with an SBA loan. This allows you to use your retirement funds for your loan down payment without triggering any tax penalties or draining your personal savings.
While both SBA loans and 401(k) business financing have advantages as stand-alone programs, together they can set you up on a path for success with a higher funding amount and lower monthly payments.

Frequently Asked Questions
I've never heard of Rollovers for Business Start-ups. Is it new?
The ROBS structure isn't new — in fact it's been an option for years — but many financial advisers and stock brokers don't advertise this funding solution because it doesn't provide sufficient profit for their institutions.
---
Is 401(k) business financing a tax loophole?
Not at all. The Employee Retirement Income Security Act of 1974 (ERISA) passed the responsibility of retirement saving from the employer to the employee.
---
What type of business can I buy with ROBS?
You can purchase almost any legal business or franchise, whether you're starting a new venture or buying an existing business. One exception is using ROBS to create a business deemed to be "solely the investment of capital" (such as creating a business where you'd be loaning your retirement funds to others).
---
Am I required to offer a 401(k) plan to all employees when using ROBS?
Any employee that meets all of the eligibility guidelines for the 401(k) plan must have the option to participate in the plan.
---
What are the maximum contributions that I can make to this new 401(k) plan?
The current maximum contribution that you can make to your new 401(k) plan is $18,000. If you're over the age of 50, you may also contribute a "catch-up" contribution of up to an additional $6,000.
---
Do I have to get an appraisal if I'm buying a business?
If you're starting a brand new business or franchise, or buying a business on an arm's length basis from an informed and uncompromised third party, you probably won't be required to get an appraisal.
If you're purchasing an existing business or franchise, it's prudent, with or without retirement funds, to get an appraisal. If you're using ROBS to recapitalize an existing business that you own, you'll need to get a business appraisal.
Is 401(k) business funding legal?
Absolutely. The Employee Retirement Income Security Act of 1974 (ERISA) passed the responsibility of retirement saving from the employer to the employee.
---
Can I pay myself a salary?
Yes — in fact, as part of this process, you'll need to be an employee of your new business, providing a bona fide service. This not only gives you the ability to draw a salary, but actually requires you to do so. However, we recommend you wait until your company is generating operational revenue from the buying or selling of goods and/or services before drawing a salary rather than do so from the proceeds of the employer stock purchase.
---
What kind of corporation do I have to use?
Guidant's ROBS structure exclusively utilizes a C Corporation (C Corp.) business structure to meet the compliance requirements of ERISA and Internal Revenue Code.
---
What about double taxation for the C Corp?
The term 'double taxation' refers to taxation that occurs on dividends paid by the C Corp. Many times these taxes can either be avoided or mitigated. A qualified tax professional should be able to assist you in optimizing your tax plan. Paying taxes when you take a distribution from your retirement plan, however, can never legally be avoided.
---
Can my spouse or another close family member co-invest, work for the business or otherwise be involved?
Yes; the exemption to "prohibited transactions" permits participation by any friends or family members.
---
Can I combine my retirement funds with the retirement funds of others in the business?
Yes; with ROBS, you can combine funds with a business partner or a spouse to produce the necessary capital to start your business.
Small Business Success Stories
Our Promise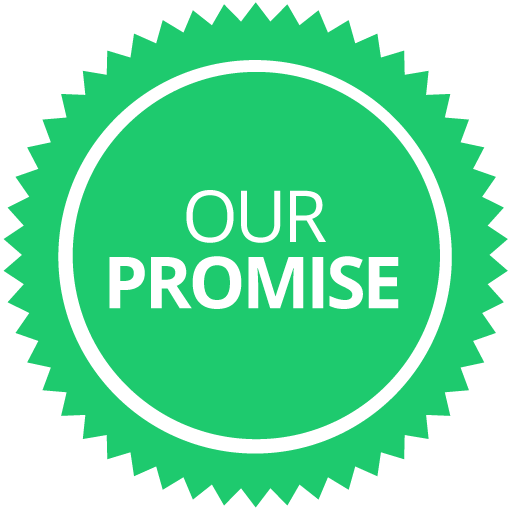 Guidant Financial is the industry leader in 401(k) business financing. We complete more Rollovers for Business Start-ups transactions each year than our competitors and have the lowest audit rate in the industry. We're the only firm to offer access to external legal counsel throughout the ROBS process to ensure you receive unbiased advice, and our Audit Protection guarantee is unmatched. We stand behind our clients 100 percent in the event of an IRS audit and cover all legal costs, which saves you money and allows you to get back to what's important — running your business.
Ready to use your retirement funds to start your business?
Don't have any more questions about ROBS? Great, let's get the process started today!