SBA Small Business Loans
Low-interest funding for new and existing businesses.
What is an SBA Small Business Loan?
Traditional Low-Interest Lending
Small Business Administration (SBA) loans offer a practical method of small business financing for entrepreneurs looking to start, buy or expand a business. You can use the funds to purchase real estate, cover construction costs or to use as working capital.
SBA small business loans offer attractive repayments terms and low interest rates. The loans are typically not directly from the SBA. Rather, the SBA encourages banks to lend to small business owners with preferable terms and multiple loan options. In return, the SBA guarantees 75 to 85 percent of the loan for the bank if the loan defaults.
Guidant offers consulting services and packaging assistance for both SBA 7(a) loans and working capital loans.
Learn about SBA loans from the industry experts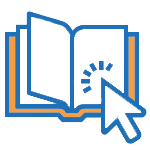 Learn how the SBA Loan process works in our guide to business funding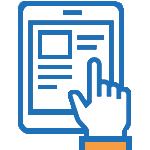 Use your retirement funds as a down payment on an SBA loan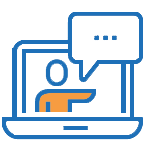 Short on time? Sign up to learn how to fund your business fast
What is an SBA 7(a) Loan?
Small Business Funding You Can Depend On
SBA small business loans offer up to $5 million in financing that can be used for almost any business purpose, including start-up, acquisition or expansion. Loan proceeds can be used as working capital, revolving funds, or to purchase real estate, equipment, inventory, etc.
Preferred by lenders and small business owners alike, SBA loans promise low interest rates, longer repayment terms and no ballooning costs, making monthly payments manageable for small business or franchise owners. Additionally, SBA 7(a) loans can be combined with other forms of small business financing to help you reach your funding needs. In fact, you could even use money from your retirement account to cover the down payment for an SBA loan with 401(k) business funding.
Criteria Summary for SBA 7(a) Loans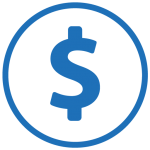 Funding Amount
$75,000 – $5 million
Minimum $75,000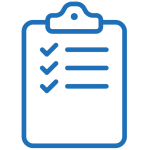 Eligibility
20% down payment for an existing business
30% down payment for a start-up business
690+ credit score
Personal collateral required
Industry experience preferred
Secondary income preferred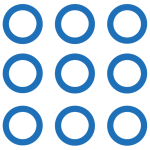 Benefits
Low interest rates
Longer repayment terms
No ballooning costs
Can be combined with other forms of financing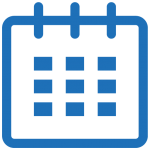 Time to Fund
2 – 4 Months
Must have business to fund
What is an SBA Working Capital Loan?
Expand Your Growing Business
Working Capital loans offer a simple small business financing solution for entrepreneurs needing $75,000 – $150,000 for business operations. These loans provide the same government guarantee and low interest rates as traditional SBA loans, but they can close in as little as 45 days — about half the time it takes to close a traditional SBA loan.
Unlike other business loans that a require 20 – 30 percent down payments and must be secured by personal collateral, Working Capital loans only need 10 percent down and are secured by your business assets. Plus, Working Capital loans can be used in conjunction with Rollovers for Business Start-ups, so you can leverage your retirement funds to cover the down payment for the loan.
Criteria Summary for SBA Working Capital Loans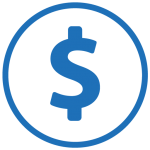 Funding Amount
$75,000-$150,000
Minimum $75,000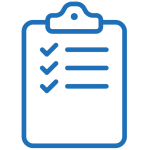 Eligibility
10% down payment
690+ credit score
Paid franchise fee prior to funding (if applicable)
Business must be able to begin operations prior to funding
No recent bankruptcies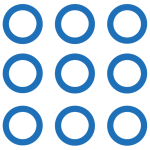 Benefits
Low interest rates
Quick time to fund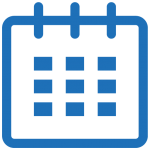 Time to Fund
30 – 60 days
Must have business to fund
Why work with Guidant for your SBA business loan?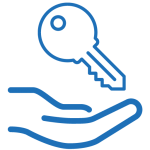 Your Shortcut to Success
Guidant Financial makes it easy for qualified borrowers to obtain an SBA loan. Our streamlined process gives you immediate access to lenders with just a single loan application. With our comprehensive loan package analysis, we ensure you're matched with the lenders who provide the best loan rates and the greatest chances of approval. Guidant clients have a 96 percent funding success rate once a loan offer is secured from a lender.
Not only will we help you find the lender that's right for you, but we'll provide overall guidance through the SBA process and in-depth document review to ensure you have everything in line for approval.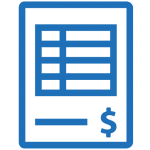 Simplified Loan Application
Loan applications are extremely detailed and take a lot of work to put together. If you're shopping lenders independently, each bank will require a separate application. But by working with Guidant, you'll only need one loan application, which we'll send to our large network of lenders to help you find the perfect fit.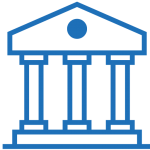 Better Terms
When banks compete, you win. Because Guidant can apply to several lenders with a single application, we're often able to present you with multiple loan offers, meaning you'll have more flexibility when choosing your terms and conditions.
Use Your Retirement Funds as a Down Payment on an SBA Loan
ROBS + SBA: Keep Your Rainy Day Savings Intact
One of the most beneficial ways to combine financing methods is to use 401(k) business financing with an SBA loan. This allows you to leverage your retirement funds for the loan down payment without triggering any tax penalties.
While both SBA loans and 401(k) business financing have advantages as stand-alone programs, together they can increase your business budget, help protect your savings and lower your monthly payments.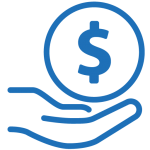 Small Business Success Stories
Ready for the Next Step?
Get in touch with a Guidant Financial expert and find out which programs, and how much, you qualify for.