If there was ever any doubt that people are generally resistant to change, just take a look at your office's communication technology. Despite how work habits have evolved, and emerging new business trends, a lot of offices still rely on the trusty old landline to communicate and collaborate.

Legacy systems have long been a dependable workplace communication staple. However, in today's hyper-competitive business landscape, exploring better communication and collaboration tools is critical to a company's growth.
Evolving Business Needs
Legacy systems may be a long-standing, reliable office standard, but it may no longer be the best solution for modern employee needs. If you're considering making the switch, it pays to focus on some key factors that are driving the need to shift to a digital, cloud-based solution. Consider the following:
1. Is your company prioritizing employee mobility?
According to a study conducted by T-Mobile on workplace mobility, 63 percent of global enterprises regard mobility as the most significant factor contributing to competitive advantage.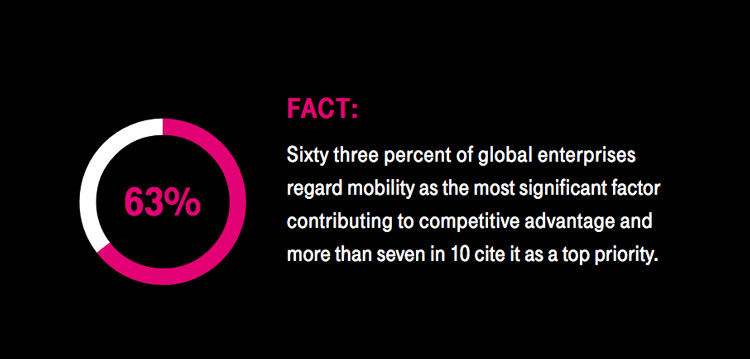 In fact, by 2022, global spending on mobility solutions are predicted to reach $1.8 trillion. Therefore, it doesn't make sense to keep spending on a system that essentially tethers your employees to their desks to be productive.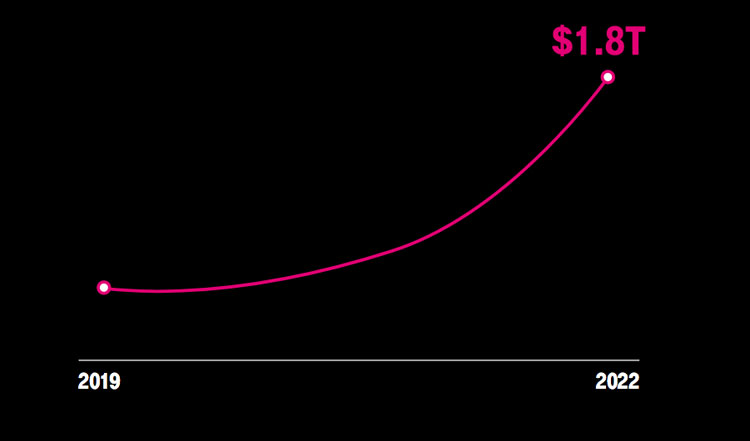 Global spending on mobility solutions is forecasted to reach $1.8 trillion in 2022
.
By shifting your communications platform to the cloud, you can have the full functionality of a legacy system even when you're on the go. All you need is a smartphone and mobile data so calls can easily be routed to your device, wherever you are. You can easily access your voicemails, forward calls to colleagues, and collaborate with teammates at the speed of need.
2. Does your business want to leverage the benefits of remote working?
Remote working is a business trend that's here to stay. Why? Because it has a lot of benefits for employees. For example, the average one-way commuting time in the US is 26.1 minutes. That's over 40 minutes everyday employees spend just going to and from work. Remote working eliminates this and gives them more personal time, ultimately making employees more productive and engaged at work. Remote working is also known for being cost-efficient, making a positive environmental impact, boosting employee morale and health.
That said, all these are only possible if you have the right tools in place to foster easy and efficient communication between remote employees. For example, admins of the system don't have to physically be in the office to make changes to the system. No matter where they are located, they can still access the platform with ease. Another advantage is how easily end users can stay connected to their business – whether they're working from home or abroad.
3. Does your business want to streamline expenses?
Legacy systems are expensive to maintain and complicated to manage – this is a fact. Just the overhead cost of setting up the hardware can be prohibitive for a lot of smaller scale businesses. The space needed to house the equipment is another expense that you have to consider; on top of the cost of a dedicated team to manage and maintain the system to keep it running efficiently.
In contrast, a cloud-based solution such as Hosted VoIP is available via a subscription service. It's deployed following a SaaS (Software as a Service) model, so you only have to choose the right pricing model that fits your needs. Typically, vendors offer Hosted VoIP via tiered pricing. However, straightforward, per-seat pricing is probably preferred so you're guaranteed access to all vendor's features and apps.
4. Are your employees putting more focus on work/life balance?
With mobile devices getting more powerful every day and networks continuously becoming more reliable, employees are able to achieve a healthy equilibrium between business and personal lives. This is most evident in companies who not only see the value behind the concept of work/life balance but who recognize the role technology plays in it as well.
---
Tailored Funding Options for You
---
The right tools in the workplace have a very important role to play as well. For example, both legacy systems and cloud-based communication tools like Hosted VoIP allow you to coordinate and collaborate with your colleagues. Unfortunately, legacy systems limit your ability to do so within the physical premises of your offices. This means, if you have to take a client call from a different time zone, you would have to stay late in the office. With Hosted VoIP, you can easily attend to the call in the location of your choice using your mobile device.
Advances in technology are empowering employees to work more efficiently. They have more freedom to complete tasks on the go. When employees have this option, they tend to be more productive and report higher job satisfaction rates. Generally, organizations that offer more flexibility see lower turnover rates.
5. Do you want to future-proof your business?
When it comes to your business, planning for longevity is a priority. This ultimately means taking advantage of shifting from legacy systems to digital solutions.
Legacy systems involve complex repairs and upgrades to ensure operational efficiency. Repairs eventually become more expensive and difficult as they require specialized technicians and parts. There's limited vendor support and maintenance. Additionally, it's often incompatible with newer systems that you implement in the office. In the fast-paced age of digital communications, legacy systems have a shelf life – and a pretty short one at that.
A cloud-based communication platform, however, ensures you maintain efficient communication and collaboration in the workplace. Being a cloud-based platform, Hosted VoIP can easily scale to your needs as your business grows. It's also easier to implement upgrades and deploy updates.
The Bottom line…
Some legacy phone systems may work, but it doesn't mean they're the most efficient or effective option for your organization. If you're not open to exploring the digital solutions available to you today, it may prove to be the very thing that holds back your business from achieving growth and success.
Remember, change is the only thing constant in this world. As the business landscape evolves, it's important that your business is able to change and keep up with employee and customer needs.
Robert Oscanyan is a Product Marketing Manager at Jive Communications by LogMeIn, a hosted VoIP provider which helps thousands of organizations simplify how they manage their phone and conferencing systems. Rob spends his time creating new adventures with his wife, six kids, and rambunctious dog while still finding time to binge on crime podcasts. You can find him on LinkedIn.