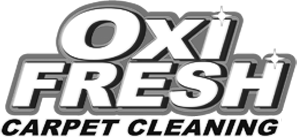 Top Franchise Brands
Meet the Franchise: Oxi Fresh
Oxi Fresh is a carpet, upholstery, tile & grout and hardwood flooring cleaning franchise. At our core we are a marketing and technology company cleaning carpet. Oxi Fresh brings a very efficient green approach to a traditionally old school market in carpet cleaning. From the low moisture cleaning system, national call center, online scheduling platform, completely automated scheduling software and dedicated management team we have become the leader in our market and have shown continued growth over the last 10 years.
We are committed to using technology and support systems that save time and create opportunities. We work to free up our franchisees so that they can focus on growing their business rather than just working in it.
Quick Facts
U.S. Locations
300
Franchising Since
2006
Initial Investment
$55,000 – $60,000

Franchise Fee
$35,900
Funding Options
ROBS, SBA Loans and more
Your Oxi Fresh Franchise Funding Options
Guidant Financial CEO David Nilssen introduces the most popular methods Oxi Fresh franchisees use to fund their location.
Ready to take the next step?
Get in touch with a Guidant Financial expert
and find out which programs, and how much, you qualify for.