When your candidates are ready to secure business financing, you don't trust just anyone to help them. You want someone who has their best interests in mind and can help them achieve their goals. At Guidant Financial, that's where we shine.
We understand that the financial success of your clients is paramount, and that's why we take the time to understand their individual goals to help them find the financing option that fits their needs. Whether they're looking to open a single store or multiple locations, we'll educate them on the pros and cons of each financing option, empowering them to make the decision that's right for them.
Benefits of Partnering with Guidant:
Customized financing solutions to set your clients on the path to long-term success.
Quick, professional service from a dedicated Account Manager, who will guide your clients through the financing process, from start to finish.
Robust communication to keep you apprised of your candidates' financing progress.
Funding Assurance™
for you and your candidates. If they're not approved for financing, we work for free.
Custom Pre-Qualification Tool
As part of your partner package from Guidant, you'll also receive access to a proprietary pre-qualification tool your clients can use to determine their eligibility for financing. This tool comes equipped with a unique URL that's tied to your Guidant account so you can easily keep track of leads, and it can be branded with your logo to provide a customized experience.
Click the image below to test the pre-qual tool for yourself.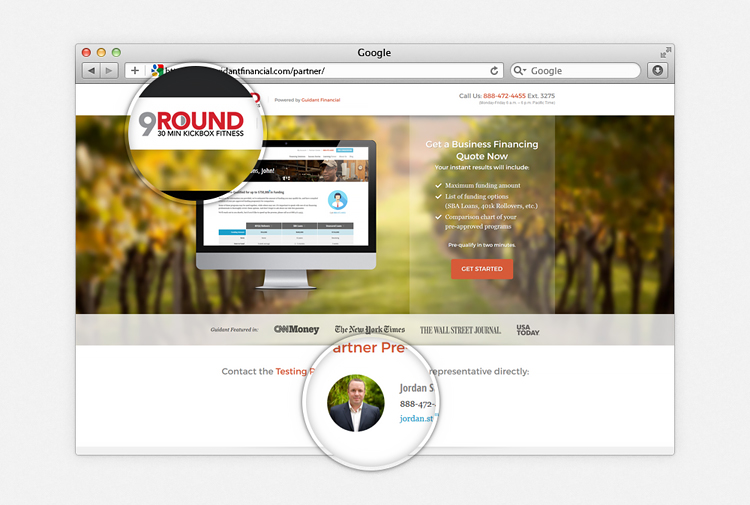 Ready for the next step?
Get in touch
Interested in referring a client?