At Guidant Financial, we believe in partnerships in the truest sense of the word. When your franchise registers as a partner, we become as committed to growing your brand as you are.
Guidant specializes in helping new and existing franchisees secure capital, whether it's to buy their first location, make upgrades to an existing location or expand with more stores. After you refer a candidate to us, your dedicated Account Manager will walk them through the financing process, from application to approval, and you'll be updated every step of the way. We're so sure we can help your candidates secure financing, we guarantee it or we work for free.
Benefits of Partnering with Guidant:
Comprehensive financing solutions to help franchisees in all stages of the business lifecycle, from start-up to expansion.
Program lending packages specific to your brand's needs.
Professional transactional assistance to guide your clients through the financing process.
Funding Assurance™
for you and your candidates, including a money-back guarantee on SBA loans.
Custom Pre-Qualification Tool
As part of your partner package from Guidant, you'll also receive access to a proprietary pre-qualification tool your leads can use to determine their eligibility for financing. This tool comes equipped with a unique URL that's tied to your Guidant account so you can easily keep track of leads, and it can be branded with your logo to provide a customized experience.
Click the image below to test the pre-qual tool for yourself.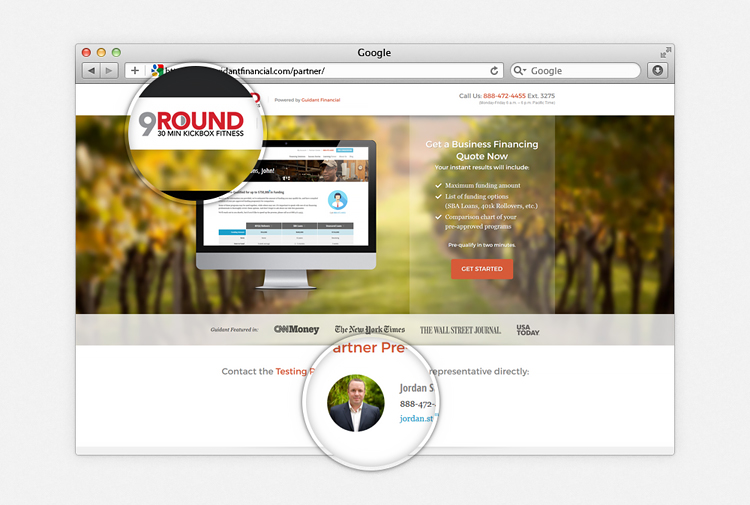 Ready for the next step?
Get in touch
Interested in referring a client?