"Find what you know. Follow your passion. I followed mine."
Karl Campbell, Cabins at Cloudcroft
Karl Campbell, Cabins at Cloudcroft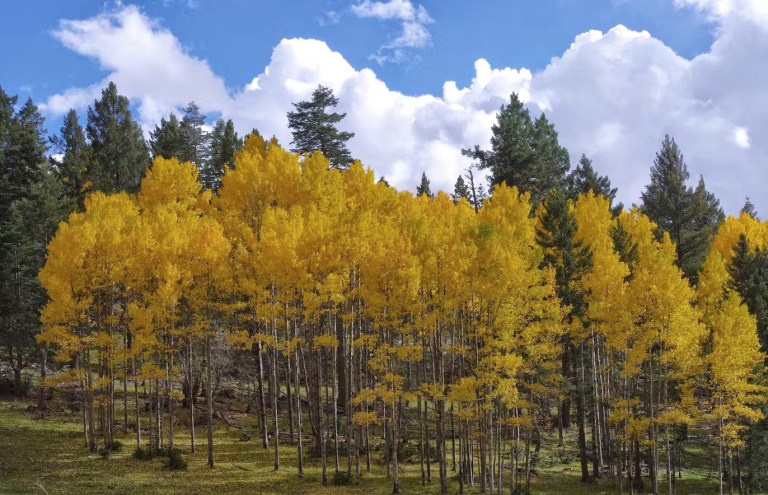 Nestled in the tall pines and aspens of Cloudcroft, New Mexico, sits a four-season resort village in the Sacramento mountains: The Cabins at Cloudcroft, now owned by Karl and Laura Campbell.
The Cabins at Cloudcroft offers a rustic cabin experience for guests looking to explore the Lincoln National Forest, only 90 miles north of El Paso. Its great location makes it a favorite spot for campers, families, and explorers looking to get away from El Paso and nearby areas.
Campbell was born and raised on a farm near Lubbock, Texas. He frequently vacationed with his family in the Cloudcroft area and spent many weekends at Bluff Springs in Lincoln National Forest. Campbell enjoyed his time there so much that started dreaming of owning his own cabins at Cloudcroft. The outdoorsy life has always suited him. He knew he'd be happiest living and working at a cabin rental business attracting repeat hikers, hunters, and folks looking to get away from the heat.
"For years, I've wanted to run my own small rental operation," he said. "It kind of goes with my personality. I'm like, that old uncle, you know?"
Campbell served in the U.S. Army from 1978 until 2000, retiring as a Chief Warrant Officer. His assignments included Fort Lewis, WA; Fort Bragg, NC; Fort Sill, OK; Searcy, AR; Heilbronn, Grafenwoehr, and Mannheim, Germany; Soto Cano, Honduras; and Dhahran, Saudi Arabia.
After Campbell retired from the Army, he served as a small-town chief of police for two years. He also worked as an auctioneer, real estate broker, and insurance adjuster. Despite enjoying these different experiences, Campbell kept returning to his vision of owning his own cabins — and running his own business.
In November 2019, Campbell discovered a cabin rental operation available to purchase in the Sacramento mountains. But before he could make his dream a reality and purchase his own cabins, Campbell needed financing first.
Campbell initially sought business financing through conventional lenders — but couldn't meet the down payment requirements. Luckily, the veteran had plenty of funds in his 401(k).
With Guidant's help, Campbell used a financing method called Rollovers for Business Startups (ROBS), also known as 401(k) Business Financing, to access his 401(k) funds — without incurring penalty fees. And as a result, he could pay the down payment costs on a larger business loan to purchase the cabins. Having the ability to draw money from his 401(k) has also made business smooth sailing in times of downturn.
"We haven't had to worry about how we're going to pay the bills. Even during the slow months, we've had the money coming in," said Campbell. "We got here not having to struggle and being able to use the 401(k) without penalty. … As far as I'm concerned, that's found money."
In 2020, the Cabins at Cloudcroft officially opened for business again under Campbell's ownership. Karl met Laura after he purchased the cabins, and they were married in April 2022. Now, the two own a total of 15 rental cabins. And business was even better than they imagined. 
Outdoors Thrive in Unprecedented Times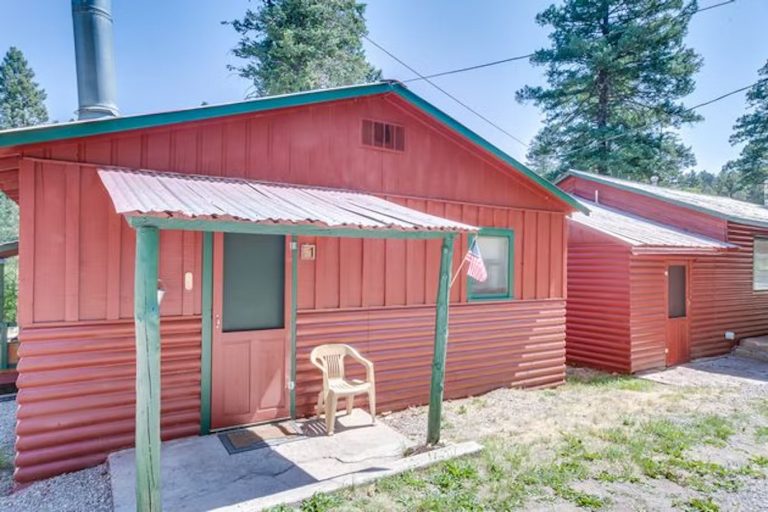 All business owners feared how the livelihood of their businesses after the COVID-19 pandemic swept the United States, along with statewide shutdowns. Campbell and Laura were worried, too. But once restrictions loosened, families eagerly booked cabins at Cloudcroft.
"People were tired of sitting at home … and we're kind of our own little oasis here. When people realized they could come up here and get away, they came up in droves every weekend," said Campbell. "We got worried after COVID, but we blew up on Memorial Day of 2020 and didn't slow down."
After May 2020, the cabins at Cloudcroft were booked all summer — with up to 10,000 visitors every weekend!  Now more than ever, Americans are ready to return to nature and explore the outdoors. The pandemic, surprisingly, had a positive effect on business for the Campbells. 
Guests staying at the Cabins at Cloudcroft enjoy its cozy and rustic appeal, along with its nature trails and wildlife. The area is particularly unique, offering vacationers a nirvana away from the hustle and bustle of the city in El Paso or the stark flatlands of the Llano Estacado. Tucked away in the pine mountains and aspen forests, the cabins at Cloudcroft offer a stress-free retreat for vacationers looking for a change of scenery.
Most of all, customers who stay at the cabins love the Campbell hospitality. The owners live on-site, offering orientations for newcomers and helping guests enjoy their time at the cabins, guiding them to local trials or sites to see.
"We're out and about. We visit with the guests, whenever the weather is permitting," said Campbell. "The guests see us out there and that's what we like to do."
While business has been great, Campbell has faced unique challenges as a campground business owner. For one, fire danger has forced national parks in New Mexico, including the Lincoln National Forest, to close in the past. The Cabins at Cloudcroft closed for about a month in 2022 but reopened at the end of June. Fortunately, once the forests were deemed safe for the public, business boomed once again.
While obstacles are to be expected in business, Campbell never stopped pursuing his dream of becoming a business owner — and running his own cabins at Cloudcroft. His advice for aspiring business owners?
"Find what you know. Follow your passion," said Campbell. "I followed mine."
Ready to start your dream business?
We can help you with the first step. Pre-qualify today for business financing — and reach out to us at 888-472-455 for a FREE consultation!