We're Better Together
Whether you're a CPA, a financial advisor or an attorney, if your client's ready to make the leap into small business ownership, you'll want to refer them to someone you can trust. At Guidant Financial, we strive to be that reliable partner, providing candid advice and excellent customer service to both you and your clients.
Full Suite of Small Business Funding Services
We offer a variety of business financing options, most of which can be combined to produce the total amount of desired startup capital.
How it Works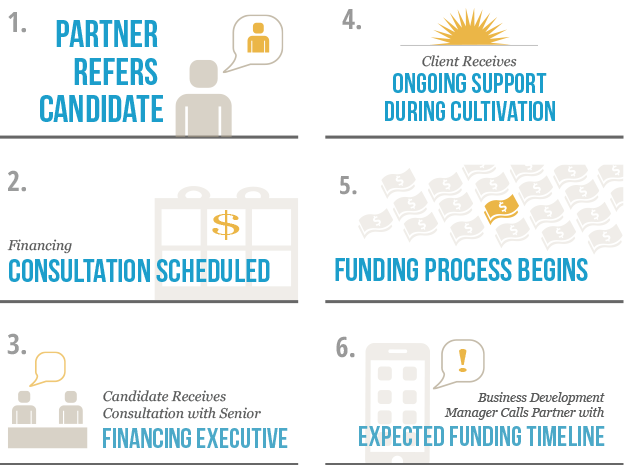 Why CPAs and Financial Professionals Love Partnering With Us
Legal, Debt-Free Financing
The Employee Retirement Income Security Act of 1974 (ERISA) enabled the legality of 401(k) business financing.
The Best in the Business
We boast the largest specialized staff in the industry, so you can rest assured your candidates are in good hands.
Teamwork
We'll work with you to get your candidate to the finish line, with detailed progress updates each step of the way.
Clarity on Key Requirements
We'll supply you with the structural requirements and personal responsibilities to make your client's transaction run smoothly.
Ready for the next step?
Get in touch
Interested in referring a client?