Small Business

Admin Services
You build your business — We'll take care of all the details.
Grow With
Guidant's Business Services
We're more than just financing. We're with you for the life of your business. That's why we offer ongoing services that help your small business maintain and grow long after you've gotten funded.
Our in-house team of retirement plan experts help you set up and manage a 401(k) plan customized for your business. We'll support your 401(k) plan, so you always stay IRS-compliant.
We designed Guidant Payroll for our clients' specific needs. Our payroll services save you significant time, money, and effort by integrating directly with our 401(k) plan platform.
Our experienced CPA partners help you save time and effort while effectively managing your business finances. If you're the DIY type, our partner relationships mean we can offer discounted software to keep you organized.
Guidant HR complements our payroll and 401(k) plan administration services. With Guidant HR, you don't have to worry about staying in compliance — our robust resources, on-demand support, and expert HR professionals have your back.
Investment Management Services
You can feel confident in your business's retirement plan with our investment management partners. We'll connect you to the top firms so you can rest assured your 401(k) plan will prosper.
Time Keeping
Our industry-leading partner offers fine-tuned digital timekeeping tools — and a discount for our clients. With these tools, you can schedule, track, and manage your workforce's hours simply and efficiently.
Workers' Compensation Insurance
Most states require you to have workers' comp insurance, so why not pick a plan that integrates seamlessly with your payroll? That's what we offer: a one-and-done approach that ensures peace of mind.
Corporate Maintenance
Do you need to file a DBA or access your annual corporate report? No problem. Our in-house team of experts are ready to guide you through the process.
Complete your accounting and taxes, worry-free.

Software Set-up
Can I do this on my own? What if I set it up wrong? Will I be compliant?

Building Success
How do I successfully manage cashflow? Will my financials show me what's best for my business?

Ongoing Support
Can I talk to an expert if I have questions? Who can help me best grow my small business?
Payroll support so easy, you'll forget about it.

Vendor Selection
What do I need to run my business? Will I be compliant? Am I paying too much?

Software Setup
Do I have to do it on my own? What if I set it up incorrectly? Are there hidden fees?

Ongoing Support
Can I talk to a person if I have questions? Will the software/support grow with my business?
Support your employees and stay compliant without being an HR expert.

Employment Law
What federal laws do I need to know? What about state or city laws?

HR Paperwork
What paperwork does an employee need to sign? What if I miss a form?

Staying Compliant
How often does employment law change? Do I get notified automatically?
Keeping your 401(k) IRS & DOS compliant so you don't have to.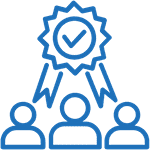 In-House Plan Administration Team
How do I remain compliant? What are my responsibilities, and what will Guidant take care of for me?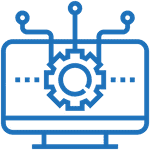 Technology That Works for You
How do I submit my yearly paperwork? Where can I find important deadlines and forms?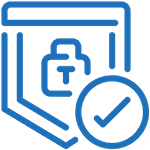 Industry-Leading Audit Protection
What will happen if my plan is audited? Who is available to support me through the process?
We're Here to Help Your Business Get Started Right
If you are looking for a payroll provider, we're here to answer your questions and guide you to one that meets your demands.
Speak with a dedicated Client Success specialist to learn about what payroll plan aligns with your business needs.
Get Your Questions Answered—
Book Time With Client Success