Small Business Funding Solutions
Get the financing you need, when you want it.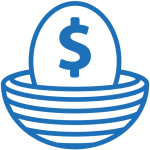 401(k) Business Financing
Use Retirement Funds Tax Penalty-Free
Rollovers for Business Start-ups allow individuals to use their 401(k) or IRA to buy a business without taking a taxable distribution or getting a loan.
Learn More »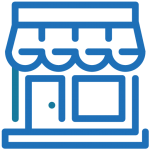 SBA Loans
Long-term Lending with Low Interest Rates
Backed by the Small Business Administration, SBA small business loans offer up to $5 million with low interest rates and flexible repayment terms.
Learn More »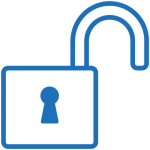 Unsecured Loans
Fast Funding with No Collateral Required
Unsecured business loans offer fast financing for business owners who have a good credit score but don't want to use personal property as collateral.
Learn More »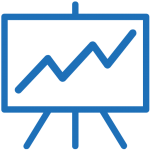 Growth Capital
Financing to Grow Your Existing Business
For existing business owners who need funding for growth or expansion, we offer working capital loans to grow without pulling from current revenue.
Learn More »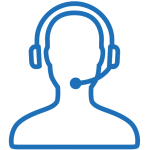 Business Services
Financing to Grow Your Existing Business
Whether you need support with payroll, bookkeeping or maintaining your corporation, Guidant offers programs to help your business succeed long-term.
Learn More »
Learn about your business funding options from the industry experts
401(k) Business Financing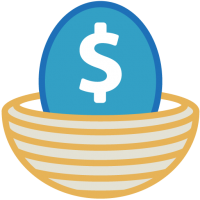 Debt-Free Funding. No Tax Penalties.
With 401(k) business funding (also called Rollovers for Business Start-ups) you can use your retirement funds to buy a business or franchise without incurring tax penalties or taking on additional debt.
A Quicker Path to Profitability
401(k) business funding isn't a loan, so you don't need to worry about monthly payments. Without loan interest to pay, you can make money sooner rather than later.
Easy to Qualify
There are no minimum credit requirements, and you don't need to use your home as collateral. As long as you have $50,000 in rollable retirement funds, you're all set.
SBA Small Business Loans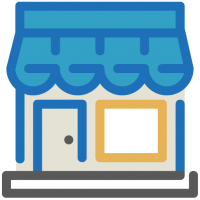 Big Loans. Low Interest Rates.
Small Business Administration loans offer a bevy of benefits for entrepreneurs, including low interest rates, long repayment terms and no ballooning costs.
Streamlined Approval Process
Guidant makes it easy for qualified borrowers to obtain an SBA loan. We send a single loan application to our large network of lenders to help you find the perfect fit.
Comprehensive Loan Package Analysis
SBA loan applications are extremely detailed. That's why Guidant provides a thorough analysis to ensure everything is in order prior to submitting.
Unsecured Loans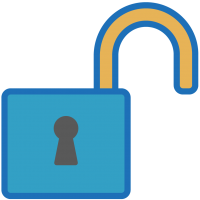 Fast Funding. No Collateral Required.
Unsecured business loans offer fast financing for business owners who have a good credit score, but don't want to use their home or other property as collateral.
Quick Funding
Unlike other business loans, the application process for an unsecured loan is simple. Because of this, most deals close in three weeks or less.
Low Introductory Rates
Interest rates for unsecured loans start from 0 – 3 percent, making them an ideal solution for business owners who need short-term financing.
More Financing Solutions
Guidant offers funding options for entrepreneurs at all stages of business ownership. Whether you want to start a new business, buy an existing one or expand a business you already own, we've got you covered.
Business Services
We want you and your business to be successful long-term. That's why we offer ongoing business services to help you maintain and grow your venture long after you've received funding.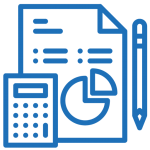 Guidant's internal team of retirement experts will help you set up and manage your company's 401(k) plan so it remains IRS-compliant.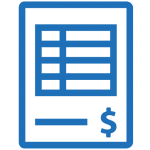 We partner with leaders in the payroll industry to make managing your team as simple and efficient as possible.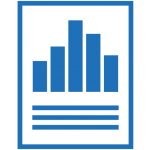 Whether you need to file a DBA or your annual corporate report, our in-house team of experts will guide you through each process.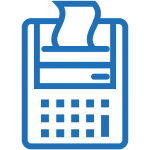 Through our bookkeeping partners, we offer discounted software to help you organize and manage your business's finances.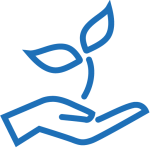 We connect you with top investment management firms so you can rest assured your business's retirement plan will prosper.
Our Promise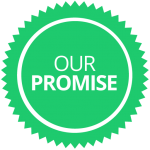 As the most experienced 401(k) business financing firm, we've helped more than 16,000 clients achieve their dream of business ownership. We take pride in supporting you through the full life cycle of your business by providing multiple funding options, unlimited access to 401(k) plan experts and the lowest audit rate in the industry. We're the only firm to guarantee 100 percent audit protection — saving you money and getting you back to running your business.
Ready to take the next step?
Get in touch with a Guidant Financial expert to find out which programs, and how much, you qualify for.