"What's so big about [ROBS] is that you have the capital right out the gate. We are now financed and ready to rock."
Nick Medina, My Fitness Superstore
Making the Leap from Law Enforcement to Entrepreneur with 401(k) Business Financing
Nick Medina, My Fitness Superstore
Meet Nick Medina, a retired New York State trooper and now entrepreneur on a business journey with Guidant Financial.
With over 20 years of experience in law enforcement, including working as a state corrections officer, Medina had a fulfilling and rewarding career. But after losing two friends in the line of duty, he came to a stark realization about the inherent risks associated with his job and was ready to make a change to secure his family's future.
Medina was especially concerned with the so-called "death gamble" — a risk many law enforcement personnel face in regard to their retirement benefits. Depending on how long officers serve before retiring, the amount of benefits their spouses or families receive in the event of their death can vary greatly.
As an officer, he was aware that, in the event of his death before an allotted time, his family could potentially lose out on a long-term retirement nest egg. If he were to stay on for several more years, however, his family's financial future would be much more secure. With the passing of his two friends in mind, this decision weighed heavily on Medina. The prospect of leaving his family with little to no financial security didn't sit right with him.
"You can only dance with the angel of death so many times," said Medina. "The house always wins."
To build a better future for himself and his loved ones, Medina set on the path to becoming a business owner — and investing his retirement into a sure thing.
After retiring from his career in law enforcement, Medina was determined to pursue his entrepreneurial dreams. But his path to business ownership wasn't always clear.
Medina started a small woodworking and engraving side business over the next year. He later set aside his entrepreneurial vision and bounced from multiple job offers in various industrial and community services.
While Medina fostered a passion for these industries during this period, he still yearned for more challenge and excitement. That's why Medina recently decided to fully commit to his dream of owning a business.
Medina sought business advice from his cousin, who had already achieved remarkable success in the fitness field for over 25 years. Soon, Medina learned the ins and outs of the fitness industry from his cousin — from selecting vendors to managing operational logistics. He became excited about the idea of owning a business in this market and offering his community more affordable, reliable fitness products.
With his family's collaboration and support, Medina began laying the foundation for his very own fitness store venture. But before Medina could bring his business dream to life, he needed capital to fund it first.
Finding a Solution with Guidant
Medina chose to partner with Guidant Financial, America's number-one leading provider in 401(k) business financing. Through 401(k) financing, Medina can invest his retirement funds directly into his business without incurring penalties.
This process is also known as Rollovers for Business Startups (ROBS), a debt-free funding method that's becoming increasingly popular among small business owners. And to his surprise, Guidant made securing business financing through ROBS incredibly simple and fast.
"I'm thinking the financing is going to be the most difficult part. Well, get this — it's actually the reverse," said Medina. "It was way more streamlined, convenient, and faster than I thought it would be."
ROBS is a unique financing option that allows aspiring business owners like Medina to use their existing retirement funds to start or purchase a business. In Medina's case, he was able to leverage his retirement plan to secure the necessary capital for his fitness store venture.
As his trusted partner, Guidant helped Medina establish his business as a C Corporation and utilize the power of ROBS to finance his business dreams. ROBS allows Medina to roll over funds from his retirement account into his new C Corp, enabling him to access the necessary capital without taking out a loan.
Guidant's assistance made the process easy, giving Medina the peace of mind to focus on building his business and bringing his vision to life.
Making His Dream a Reality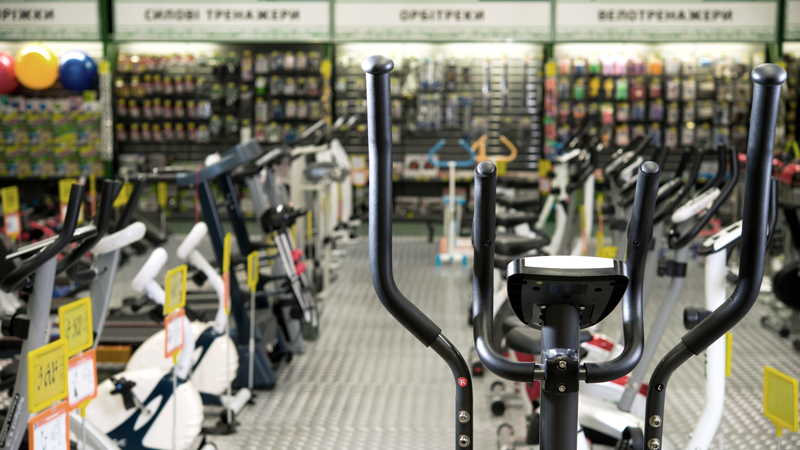 With the power of 401(k) business financing, Medina is now set to purchase a location and supply his business without debt to boot.
"That capital makes a huge difference. … What's so big about [ROBS] is that you have the capital right out the gate," said Medina. "We are now financed and ready to rock."
Medina plans to open his business, My Fitness Superstore, in the coming months. His store will offer various fitness equipment — from ellipticals, treadmills, and stair climbers — to physical therapy machines, weights, and nutrition supplements.
Since Medina had such a great experience with Guidant's ROBS program, he also partnered with Guidant for his payroll, bookkeeping, and tax needs. He knows he'll need a trusted business partner as his business grows.
"Guidant got me here, and it was very seamless, so I'll stick with them. It was hassle-free," said Medina.
At Guidant, its business services integrate seamlessly with its 401(k)-plan administration, reducing the time it takes to file taxes and payroll — all while minimizing possible audit risks.
Now that Medina has streamlined his business needs and secured financing, he's well on his way to opening a successful fitness store in the southern Beaufort County, South Carolina.
Check back for updates on Nick Medina and his business ventures!
Ready to start your dream business?
We can help you with the first step. Pre-qualify today for Small Business Financing.