"For me personally, it was a no-brainer. When I first saw [the ROBS plan], I thought, 'Wow. I can start a business without going into debt."
A Veteran's Journey from Serving His Country to Running His Own Business
Meet Rob Offerman, a U.S. veteran turned successful business owner — whose inspirational path demonstrates the power of tenacity.
Offerman is no stranger to hard work. From a young age, he learned the importance of perseverance and resilience by working on his family's dairy farm. These foundational lessons taught him that no matter how hard the work may be, investing in it can lead to great rewards down the road — something he has undoubtedly seen come true throughout his life.
After serving as an Infantry Squad Leader, Offerman furthered his education at Columbia Southern University, earning his Associate of Science in Occupational Safety and Health. He then moved into the lawn and landscape industry, working as a general manager. Offerman learned foundational business skills in this position, but he wasn't having much financial success.
"I had several opportunities to learn and grow and experience what it was like to help other people run their businesses. And I had an ambition and its desire to kind of go in the same direction," Offerman explained. "I wasn't making a whole lot of money at the time, and I was doing an incredible amount of work."
While his dreams of entrepreneurship were alive and well, Offerman recognized that working at UPS would be the best way for him to provide for himself and his family at the time.
"When the opportunity to become a driver at UPS presented itself, it was an opportunity to move into a role where I was going to make enough money to be able to support my two small kids, with full benefits," Offerman said.
Offerman progressed from delivery driver to a specialist in the operations department and later to the division safety supervisor over 19 years of devotion. These roles allowed him to gain valuable insight and knowledge of safe, efficient, people-driven team practices — from the box lines to package cars and the front of management.
But when UPS cut back half of their positions across the entire corporation, Offerman saw it as an opportunity to pursue his entrepreneurial aspirations and take control of his own success. He was determined to carve out a path for himself in the business world, which would lead him to something more fulfilling than ever imagined: Transblue franchise ownership.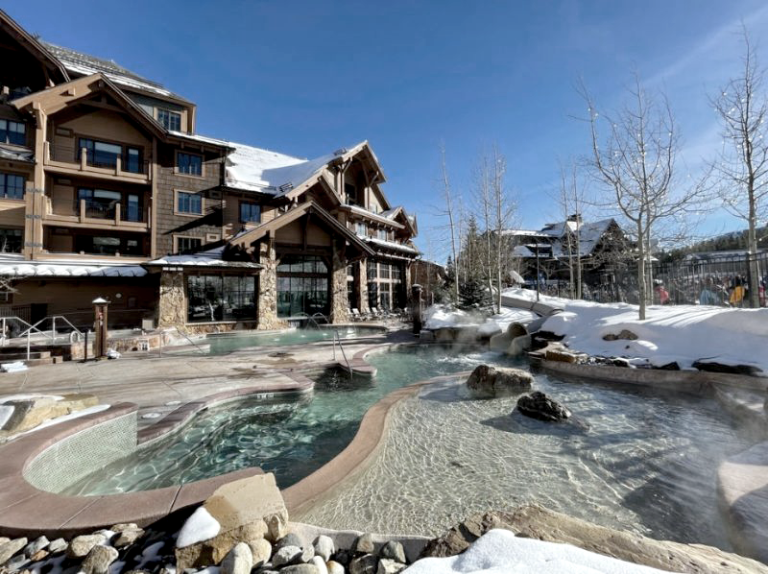 Offerman initially planned to launch a safety consulting business, aiming to put his Occupational Safety and Health degree in good practice. As he sought out different avenues, Offerman realized he wasn't completely committed to this idea. Something felt missing — until he received a text advertising from franchise owners looking for franchisees. Transblue immediately caught the veteran's attention.
Transblue is a world-class general contracting business with licensed, bonded, and insured builders offering various construction services such as stamped and decorative concrete, decks and patios, outdoor kitchens, commercial snow removal, and more. But what really made the franchise stand out to Offerman was its customer-centric business model.
"The business model seemed appropriate for my level of knowledge and what I was trying to accomplish in my life. The business model is set up to work people in a general contracting sense," he said. "All the jobs and work are all done through the subcontracting model. … Essentially, Transblue capitalizes on one of the biggest deficiencies in the construction industry, which is customer search."
Bringing customers and contractors together, Transblue works many lead conduits, Angie's List leads, and other networks to their client's advantage. Offerman had unwavering faith that Transblue's strong business model and his hard work ethic would bring success. So, the veteran reached out to Transblue — and the rest is history.
Funding His Franchise Dream
The team at Transblue was instrumental in helping Offerman launch his franchise. Not only did they provide support and expertise during the process, but they also offered a crucial reference for Guidant Financial. This partnership with Guidant marked an incredible turning point as he discovered 401(k) business financing, also known as Rollovers for Business Startups (ROBS).
"The reason that was so significant was because [Guidant Financial] were the experts as far as I could see for Rollovers for Business Startups," Offerman said. "When I found out about Rollovers for Business Startups, I realized the incredible potential of added success with the idea of not having to leverage my business initially [with debt]."
ROBS allows aspiring or current business owners to invest their 401(k) or other retirement funds into a business — without facing any penalty fees for early withdrawal. Thanks to this unique financing method, Offerman funded his franchise business debt-free.
"For me personally, it was a no-brainer," he said. "When I first saw [the ROBS plan], I thought, 'Wow. I can start a business without going into debt, and I have that entrepreneurial spirit. I'm willing to take that sort of risk and invest in myself."
With help from Transblue and Guidant, Offerman opened the very first Transblue location in Brighton, Michigan.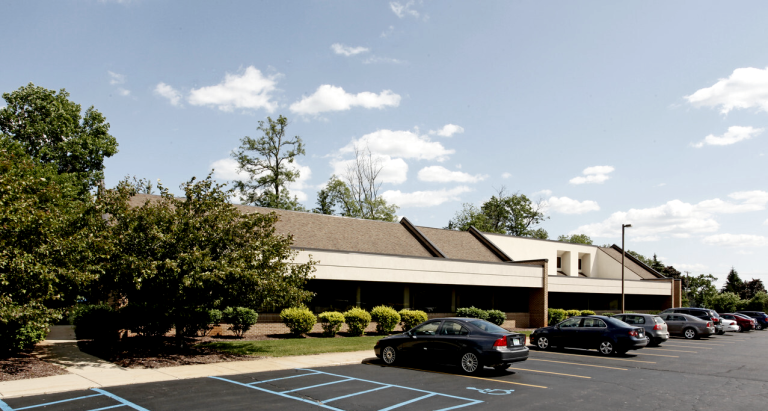 As the number one ROBS provider in the U.S., Guidant Financial guided Offerman through the process.
"Guidant set up my corporation for me [and] the Rollover for Business Startup process," he said. "I was coached top to bottom, front to back, for an entire day. It couldn't have worked out better."
The ROBS plan can be intimidating and overwhelming. But with Guidant's team of dedicated experts, the process is broken down into an easy-to-follow, step-by-step program.
"[Working with Guidant has] been excellent. Everybody that touched the process throughout the whole setup was, first off, incredibly knowledgeable — from just the initial contact to moving through and getting everything put," Offerman said.
Offerman's favorite part about partnering with Guidant was their people-first approach. Guidant's team of experts takes a unique approach to every business, with personalized attention to understand their mission and goals to offer tailor-made solutions.
By having real people available for aspiring and current business owners alike, Guidant can provide the highest level of personalized service and support each step of the way.
"One of the most pleasing things about working with Guidant was that we were able to have continuous contact," he said. "I was generally with the same people most of the time. That to me was very helpful to help me keep track of things but also to feel confident that I wasn't just another number."
The veteran's positive experience with Guidant's ROBS administration team convinced him to continue partnering with Guidant for his accounting, tax, and payroll needs.
"That experience that I had with Guidant colored that decision tremendously. I shopped a couple of different places, but it didn't take very long for me to decide that I would just stick with Guidant," Offerman explained. "[Guidant] has familiarity with the process, the financial account manager connections that I need in order to maintain and sustain my 401(k) and allow my people to be able to make that investment. And I don't see any reason — with all of those different moving parts — what sense it makes to have a number of different organizations involved."
All of Guidant's business services are seamlessly integrated and streamlined, taking the hassle out of running laborious admin work. Offerman's partnership with Guidant has given him the assurance he needs to thrive — no matter what economic challenge lurks around the corner.
Opportunity in Economic Uncertainty
Offerman has an optimistic outlook on today's economic climate. He sees current challenges as creative opportunities for the business to blossom in new and unexpected ways. With much more control over his finances through utilizing ROBS, he's well-equipped to take on any obstacle that comes his way.
"I'm in a position to put myself in business without having to leverage myself. A lot of running corporations leverage themselves quite a bit with cash flow and things of that nature, working against loans," said Offerman. "I'm a zero-interest loan business right now and I think that that really bodes well for me in a receding economy."
With the financial flexibility offered by ROBS, Offerman can use his business's profits to expand and invest in himself — either back into his business or his 401(k). He knows having this competitive advantage can give him an edge in the industry.
"A lot of folks are going to have a hard time financing [their businesses] or putting together the necessary income for payroll or things like that," he explained. "I'm in a position where the money that comes in can go right back into that kind of stuff. Really, I see [economic hurdles] as almost a blessing."
Life as a Franchise Business Owner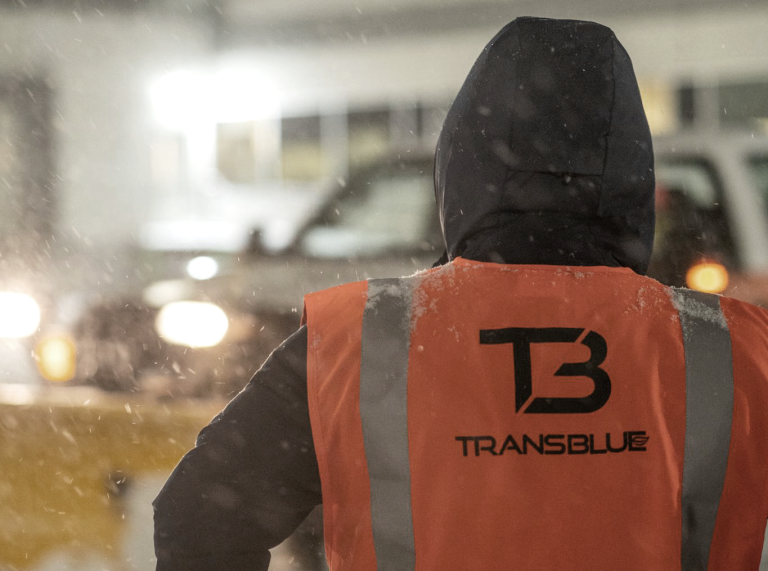 Every day, Offerman appreciates what being a small business owner means. He enjoys the freedom that comes with owning his own venture while also having access to the resources of an established company through franchising. It's like living the best of two worlds — feeling independent and well-supported at the same time.
With his vast experience, hard work ethic, and Transblue's business model, Offerman is confident in his business's future success. And he's ready to reap every reward that comes with that success.
"Everything that I do essentially is a direct benefit to either myself or my corporation. … I always thought that if I could work for myself as hard as I've worked for someone else, it would be really difficult for me to accept the idea that I could fail," Offerman said. "For me, that's the reward of doing all this hard work. … [The rewards] come directly back to me, and not into somebody else's pockets."
Advice to Aspiring Business Owners
With his wealth of knowledge and experience, Offerman is in a prime position to succeed as a small business owner. His advice for those looking to venture into business ownership?
"Know your limits and understand that starting a business is not easy. It requires tenacity and a desire to succeed," Offerman advises. "Once you weigh your comfort level against the risks of starting a business, make sure you feel at peace with your decision. This will allow you to move forward with confidence — knowing that whatever happens, you are comfortable with the choice you have made."
When it came to investing his own 401(k) into his business, Offerman knew he had to make an educated decision. He chose to leverage his retirement funds and invest them into his business instead of amassing debt. But this decision wasn't taken lightly.
"You're talking about rolling over our 401(k)s, which are our primary source of retirement income and I'm 51 years old," said Offerman. "[My wife and I] both were in a situation where we could be causing ourselves a lot of heartaches if this isn't successful. But again, I feel like I'm betting on me, and I call me a sure thing."
After a period of uncertainty, Offerman has finally realized his dreams — all with financial stability and complete freedom. He has a clear message for aspiring or current business owners considering utilizing (ROBS):
"As far as what I might advise somebody going or looking at that process, don't put yourself in a position you're going to regret because that's only going to fill future failures. I knew the advantage of not having to leverage my business against debt," Offerman said.
"The feeling of not being in debt now is kind of trepidatious when you watch your life savings start to manifest into other things. But my consolation is that I didn't spend my 401(k). I invested my 401(k) in my business.
The only thing that determines the value of my 401(k) now is whether or not my business does good. … Just know that when you make that leap, you're going to be in a position where you know you're not giving it away. It's not something you lose; it's just a different way of investing."
Ready to start your dream business?
We can help you with the first step. Pre-qualify today for Small Business Financing.