Starting and running a small business can be overwhelming. Small business owners have to think about every aspect of their business, from their store front to hiring to inventory, and the list goes on and on. Many times the last area to be considered is marketing and how to get customers to buy your product or service. We all know if you build it, customers don't always come running.
Below are a few ideas for ways to promote your business. Depending on your business, you may use many of these strategies together and in some cases, you could just double down on a couple. My suggestion is to try a few of these and see which you feel gives you the desired results.
Note: When kicking off a marketing effort, you need to be clear with what your goals and expectations are in order to evaluate if the effort hit the target results. You also want to keep your key customer in mind when thinking about your marketing strategy – who is your core customer, what do they care about, what are their pain points, etc.
1. Sales Promotions
Promotions are a great way to bring awareness to your product or services. You can create a promotional calendar, so you have a clear view into how you want to promote your business throughout the year.
I have created many different promotional calendars for retailers like Nordstrom and Expedia as well as for B2B companies like LiquidPlanner (project management solution) and Guidant Financial (small business financing). I always start by looking at what we want to promote and when. This sounds easy enough, right? For retail this is very easy – you promote sweaters in the fall/ holiday period and dresses or shorts in spring/summer. For B2B companies, you have align your promotional calendar off of new features, product offerings, etc.
In some cases, it will be easy to think about what to promote or talk to customers about; in other instances, you may need to get creative.
Let's think of a challenging case – how about an automotive shop or oil change company? I would start by researching "national car safety month". Turns out it's a thing, and June is National Safety Month. You can build on this idea and make June a key month for promoting car safety, check-ups, oil changes, etc. You can offer a special rate during June to push more business.
This is just one example, but hopefully gets you thinking about how to promote your products and services no matter what business you're in.
Who does it well?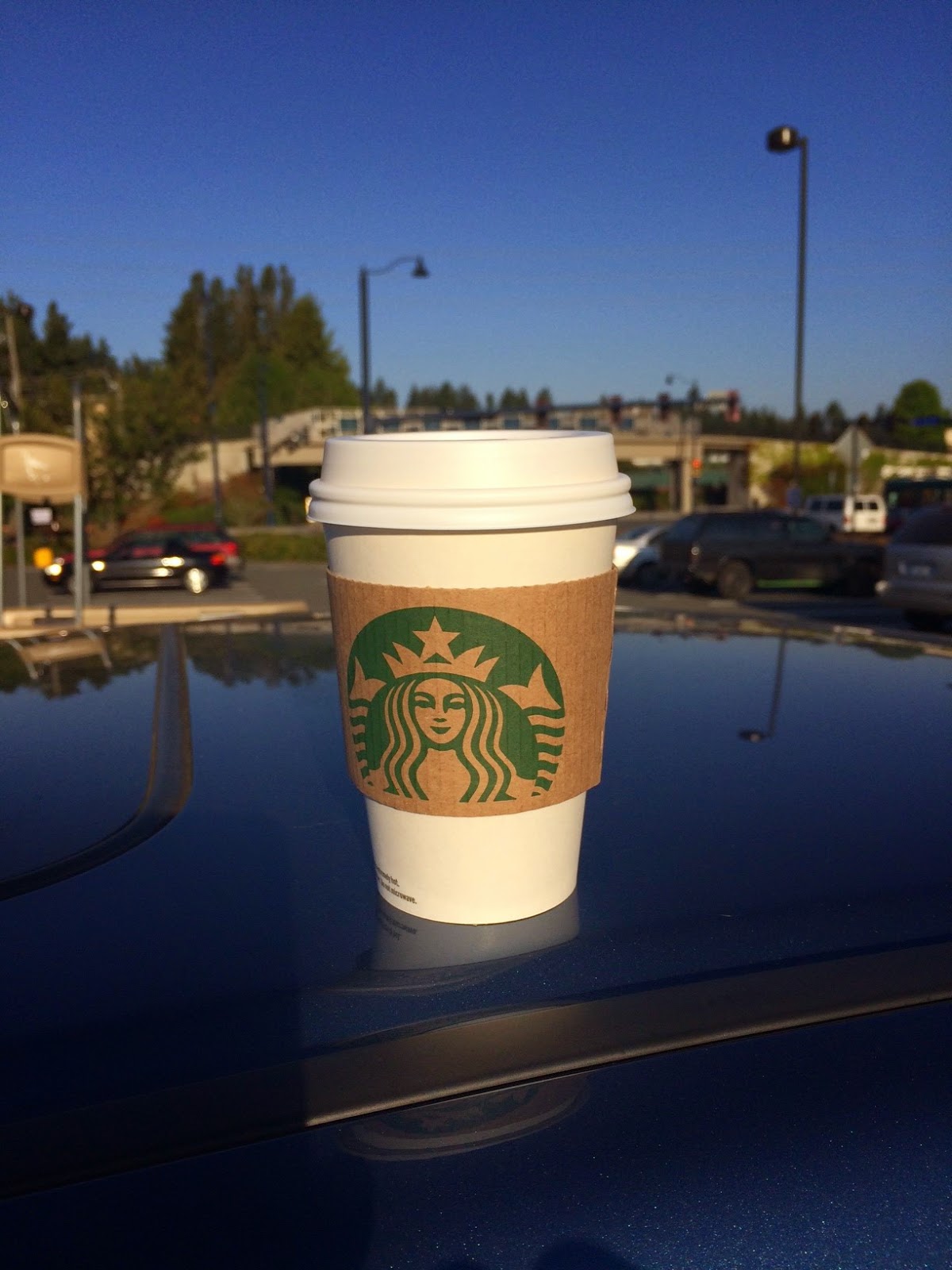 Starbucks: Do you love the pumpkin spice latte or the peppermint mocha? Starbucks does a fantastic job creating new drinks to drive in customers. They have even been able to create anticipation of the drinks by promoting them and then moving onto another drink. You can have a pumpkin spice latte any time of the year, but people look forward to having them when Starbucks starts their promotion in early fall. Right now, Starbucks has a new offering called the Cascara Latte.
Caution…
If you're going to promote a specific product and include a discount, it's better to run out of inventory than to be overstocked. You will have great learnings from this first promotion and going forward may want to purchase additional inventory for your other product promotions.
2. Loyalty Programs
Create a program that encourages your customers to regularly shop or use your services.
Many times you see this with a punch loyalty card – buy 10 drinks and get the next one free. I have seen punch cards used for coffee, burritos (Taco Del Mar) and valet parking (Nordstrom). You also see this with free services. For example, we have a children's toy store in my neighborhood that will gift wrap for free, and the place is hopping every time there is a neighborhood party. This toy shop understands their customers – busy parents who are looking for great gifts that can be purchased on the way to a party.
Who does it well?
Amazon offers their Amazon Prime membership, which has an annual fee, but provides multiple benefits. For $99 a year, you get free 2-day shipping and access to their music and video streaming. This program was created to get the consumer addicted to using Amazon, and I have to say, it does just that. Once you get use to the convenience of Amazon, you end up looking on Amazon for all products all the time. They also offer same day delivery, which has saved me a few times for my kids' birthday parties.
Caution…
Make sure to run the numbers. You want to create loyalty and offer your best customers perks, but you don't want to give away the farm.
3. Event Marketing
Think about ways to bring customers in your door for a one-time event. You could host an event annually, quarterly, etc. The idea is to give people a reason to come into your space for an event experience around your offering.
This sounds very vague, but let's say you sell smoothies and your core customer segment is the gym members across the street. Maybe you host an event that includes a health and fitness expert speaking to nutrition and meal planning. You could promote the event at the gym.
A few other examples: If you own a book store, you could have local authors do monthly readings. You can always host an anniversary event celebrating your time in business (customer appreciation-focused event). The list could go on and on. I love any reason to celebrate or throw a party.
Who does it well?
Salesforce hosts an event every year called DreamForce. This event started very small and has grown into a massive, talent-filled event. Salesforce wanted to make their product sticky, have customer loyalty and present their brand as leaders in the SaaS space. DreamForce was just the ticket. This event encourages their power users to come together and learn about the latest features, see the companies forward direction, find out how to get more value out of the system. It also encourages an upsell of more products, and with the talent and celebrities now attending the event, Salesforce now has a strong leadership position in their space and the entire SaaS industry.
Caution…
Events can be very costly to do well. When you include any type of talent (authors or fitness experts as in my examples above), you may have to pay them for their time. Creating an event atmosphere that is long-lasting with attendees may include food, drinks, decorations, etc. Without a good promotional plan, you can end up spending a good amount of money with little to no attendees and/or sales.
4. Social Media Marketing
Many of us are on Facebook, Instagram, Twitter, etc., but it's often challenging to think about how to use social media for our business. I'm not going to lie – social media can be a lot of effort with very little trackable reward.
What I will tell you is that if you are naturally 'social,' meaning you are on these platforms during the day and you enjoy giving updates, this could be a good marketing channel for your business.
What you want to keep in mind is that you don't want to create a separate plan for how you want to engage on social media, but instead use social channels as a way to message your promotions, events and other marketing efforts.
Who does it well?
It is hard to do social media well – and by well, I mean to see a return on spend and effort. Adweek posted their winners for top companies. Check them out, start to follow them and see if you can mirror things they are doing.
You can also check out our blog, Social Media Marketing: What Big Companies Can Teach Small Business.
Caution…
Customers many times like to use social channels as a way to review or complain about a company. Beware that being socially active with your customers will likely result in some less-than-kind reviews. This is just a part of doing business in today's social world.
5. Signage
I think this is easily one of the areas many companies forget to focus on. Signage is extremely important – you need your company name on your building, on your door with your hours, etc. This is all signage and communication that is consumed by your customer.
The goal is to make shopping or working with you effortless and enjoyable. In order to do this, you want to ensure that it's very clear what your company is and what you do so your customer can quickly find what it is they're looking for.
An easy example would be when you enter a restaurant. Many times you see a sign that says "Please wait to be seated." This helps the customer understand how this restaurant works and what is expected. We all want clear directions, so we don't do things wrong or embarrass ourselves.
Another easy signage opportunity that many businesses forget about is the outdoor sandwich board. These are a great way to promote a sale, highlight a new product or call attention to an upcoming event.
Think about what you want your customers to do and then create the experience and signage to help them along the journey.
Who does it well?
Go to your local mall, and you will see signage galore. Most companies like Gap or Bath & Body Works have a standing sign out in the mall in an effort to bring you in. These stores also have signage around and on their products, including department names, any sale or discount messaging and size charts. Once you get to the cash register, they usually have signage to promote a credit card offer or smaller, add-on items.
Caution…
Before you go to print, make sure to have a second set of eyes review your signage for any written copy. There is nothing worse than having a sign outside your business with misspellings or incorrect grammar. We've all seen this and can attest to the perception of a business after seeing these types of mistakes.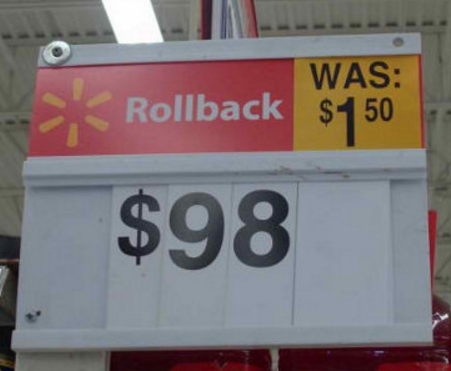 Community Involvement
There are many ways you can support your local community, network with people and grow your business as a result. Let's be honest, we all like to support people we know and feel connected to.
A few ways you can support your local community and stay top of mind for your customer include:
Sponsor a little league team (your company name is usually included on the team jerseys).
Donate to the local school auctions.
Connect with other business owners close by and host an annual sidewalk sale.
Coordinate a day of volunteering for you and your employees for a charity that aligns with your company values.
Who does it well?
Microsoft: Microsoft founder, Bill Gates, was so passionate about giving back that he stepped down as Microsoft's CEO to start, along with his wife Melinda, the Bill and Melinda Gates Foundation. The Foundation tackles critical problems in health, development and policy/ advocacy. This foundation supports local (Washington as they are based in Seattle, Washington), national and international initiatives.
Caution…
Be aware that once you give a donation to a school or other organization in your community, you will be on their list going forward. It's common to give one year and not another, but if you have a hard time saying no, be thoughtful in advance on when you say yes to begin with.
Want more marketing ideas? Check out Five Small Business Marketing Ideas that Won't Break the Bank.