How to Decide on a Business to Start:
Understand your financing options to know how much money you have to work with.
Decide between starting a business from scratch, buying an existing business, or purchasing a franchise.

Work with a franchise consultant or business broker to help you find the best franchise or existing business fit.

Look at market and industry trends to see what's popular and successful both nationwide and in your area.

2019's top business industries were business services; food and restaurant; health, beauty, and fitness; general retail; and home services.
---
It's easy to feel intimidated when starting the journey to business ownership, especially if you don't have a clear business idea in mind. However, becoming a business owner is a lot of more than just coming up with 'the next big thing.' In fact, our State of Small Business Survey revealed that while 23 percent of respondents were motivated to become small business owners in order to pursue their passion, the number one reason was a desire to become their own boss. Other reasons included dissatisfaction with corporate America, an opportunity that presented itself, bring laid off, and not ready to retire — all valid and admirable reasons for pursing small business ownership. In short, there are many ways to successfully start a business without a business idea.
What Kind of Business Owner Are You?
A vast array of people from all parts of the world and all walks of life become successful business owners. If lacking a business idea is making you feel like you don't fit the mold, rest easy: because there isn't a mold.
There are some questions to consider that can you help you decide what kind of business is going to make you the happiest and most successful. For example, do you enjoy being the final decision maker or do you like some guidance? Do you want to have total creative control over a business or is running operations what's most important to you? Do you want to go into an office and work with people everyday or do you prefer working independently? There's no right or wrong answer to these questions but different types of businesses provide different types of work and lifestyles.
And remember, if you're not super passionate about one type of business over another that's okay! What's most important is being passionate about becoming a business owner.
Deciding Which Business to Start
If you're not sure what type of business is right for you, but you're interested in becoming your own boss, one of the first steps to take is prequalifying for small business financing. Understanding how much capital you'll have access to can help you narrow your search for the right type of business for you.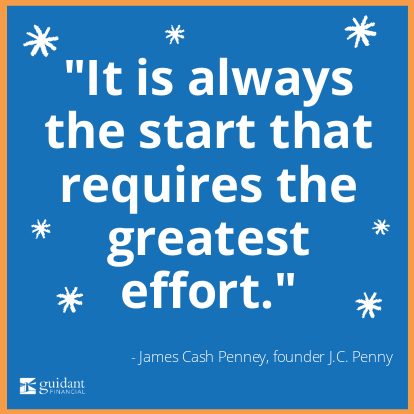 For example, franchises and existing businesses tend require greater upfront capital because they have a set price, but when you're starting your own business, you have more control over initial costs. There are always exceptions to the rule — some franchises and existing businesses have a smaller price tag than you might think. Either way, knowing how much you can afford will steer you in the right direction.
Prequalifying for business financing can also help you decide if you need to do additional prep work before pursing business ownership. You might decide to try to find a business partner (or partners) before making the leap. Or you might decide to take time to become a more qualified borrower by improving your credit score or saving more for a loan down payment to afford the business of your dreams.
Become a Franchisee
If you are still deciding on the perfect business idea, explore the world of franchising. Franchising is a great way to kick off your journey to small business ownership even if you're still determining what's right for you. Franchising transcends every industry, so no matter where your passions and interests lie, there is something for everyone.
There are franchise consultants who can work with you to find the right brand fit for you. Some of the benefits of purchasing and operating a franchise include:
Business Expertise
As a business owner, you'll wear an endless number of hats, but at the same time, it's impossible to be an expert in every facet of running a business. Fortunately, franchise brands offer ongoing support in several business areas including marketing, operations, real estate, and even recommendations for things like which bookkeeping software to use.
Market Analysis
It's nerve-racking to start a business and not know if it will be competitive in your specific market. Fortunately, it's just as important to franchisors that you succeed, which is why they perform thorough market analyses to ensure you're setting up shop in an area likely to be successful.
Brand Recognition
One of the beneficial elements of franchising is brand recognition. Customers are typically more likely to interact with a brand they already recognize and trust. This is extremely helpful when starting out — there's a good chance customers already know what your business is and what to expect. Part of the cost of purchasing a franchise usually includes marketing as well, including a premade marketing plan you can follow to help raise even more awareness of your new business.
---
Take Your First Step Today
---
All Industries
As mentioned earlier, an exciting part about franchising is that you can become a business owner in almost any industry. In fact, if you fall in love with franchising you can own businesses across multiple industries throughout your time as a business owner. You can even own and operate a franchise in an industry you don't know anything about – some franchises include industry training as part of the purchase package.
The benefits of starting a franchise are abundant and impactful, but there are some things to consider when deciding if franchise ownership is right for you. The cost of purchasing a franchise is typically higher (at least in the initial stages) than launching an independent business. There are also certain branding, marketing, and operations requirements that need to be met when running a franchise. Many business owners find this streamlined process helpful, but if you're looking for total creative control over a business, a franchise may not be the best fit for you.
Purchase an Existing Business
Another great way to get into business is to purchase an existing business. We've probably all had a moment of visiting a business and thinking about what we could or would do differently. Purchasing an existing business provides exactly that opportunity — to improve or expand upon something that is either already great or could use a little work.
Finding an Existing Business for Sale
Whether you're sure buying an existing business is the route you want to take or you're just curious to see what's out there, you can start your search from the comfort of your own home. BizBuySell is an online platform that makes it easy for anyone to search for a business for sale based on location, price, industry and many other factors. You can also utilize BizBuySell's site to find a franchise for sale or to connect with a business broker. If you're looking for more personalized assistance, Flippa is another option offered online. FlippaFinder is an all-inclusive service which sends you business opportunities based on your criteria, assists in due diligence when analyzing a business, and provides hands-on help with the negotiation when working through an offer.
Another option to find an existing business that fits you is working with a business broker. Business brokers function in a similar capacity to real estate agents when you're buying property. They have access to a wide network of business listings and can help you make a match based on your unique situation and interests. Make sure that any business broker you work with holds a Certified Business Intermediary (CBI) license.
Seller Financing
Much like franchises, one of the hurdles to becoming a business owner via purchasing an existing business is the price tag. Current business owners who list their business for sale are typically motivated to close the deal so they can retire, move onto their next projects, etc., so it's very common for the seller to offer seller financing.
---
Take Your First Step Today
---
Seller financing works similarly to a traditional small business loan, but the seller holds the note for the loan and your payments go to them. One of the benefits of seller financing is that if you don't qualify for a bank loan, you may still be able to close the deal. If you don't have enough money for a down payment, you can use other forms of funding, such as Rollovers for Business Start-ups (ROBS), as the down payment on a selling financing arrangement.
---
Consider Which Business Ideas are Trending
It seems simple, but if you want to start a business and need an idea, look to see what's working for other small business owners. There's a certain stigma that goes with the word 'trendy' but sometimes different types of businesses are trending for the long-haul. There's industry data you can review to decide if you think it's a good business idea or not.
According to our 2019 State of Small Business survey the top five small business industries in 2019 included business services (such as CPAs and bookkeeping); food and restaurant (such as cafes and catering); health, beauty, and fitness (such as salons and gyms); general retail (such as ecommerce shops and convenience stores); and home services (such as painting and lawncare). In recent years, the automotive (such as oil change shops and detailing) and senior care (such as in-home care) industries have also topped the list for most popular types of businesses.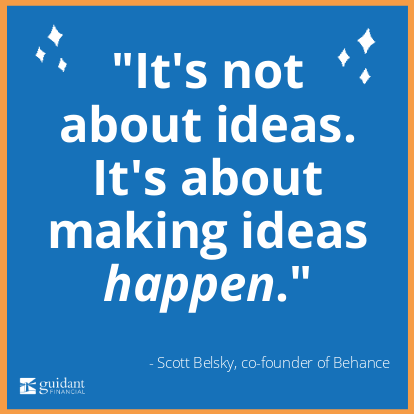 While it's good to understand national trends and the forces behind them, it's also smart to look at what's popular in your geographical area or even for your age group. While no small business owner is limited by these factors, it can help you to narrow down your choice if you need a business idea. For example, Oregon is the fifth most popular state for senior care services, which makes sense given Oregon's growing population of people over 65.
You can learn even more about current industry trends from sites like IBISWorld or FRANdata.
Other trends to consider include topics like an increase in remote workers, a strong labor market, and even rising wages in certain metropolitan markets. Taking these trends into consideration can help you determine what kind of business makes the most sense for your personal situation. For example, if you live in an area where hiring will be a challenge, it may make sense to opt for a business that allows you to hire remote employees or run the business alone.
Becoming a Business Owner Can Be Easy
The life of a small business owner is both fun and challenging. Becoming one doesn't have to be as hard as it sounds – even if you want to start a business but don't have any ideas. There are many options to draw inspiration from, including purchasing a franchise, buying an existing business, and researching market and industry trends. Whichever route you choose, enjoy the search for the perfect business for you and don't let an initial lack of a business idea stop you.