Everything you need to value and sell your business.
The Process of Selling a Business Can be Frustrating
For many business owners, selling a business is time-consuming and can drag on for months if not years. Between calculating an asking price, answering countless questions about your business's performance, and finding a buyer with suitable finances, the process can be challenging. But it doesn't have to be this hard.
What is your business actually worth?
How to handle all the questions?
How will I know they can afford it?
A Hassle-Free Approach to Selling a Business
We understand how frustrating it can be when selling a business doesn't go as planned. Our Seller Suite makes selling a business more efficient by providing the information needed to accurately value your business and the resources to attract qualified buyers.
For $595, here is what you will receive as part of your Seller Suite toolkit: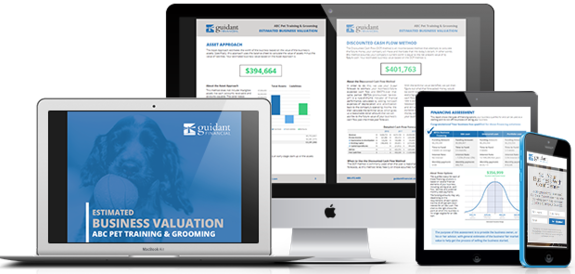 Here's How to Get Started
Step one is easy. Fill out the form below to start the process to find out how much your business is worth.

Fill out the form below to take our online business valuation survey. It will take you less than 10 minutes.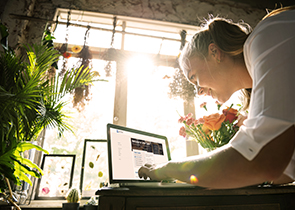 Determine your asking price using your estimated business valuation and financing assessment.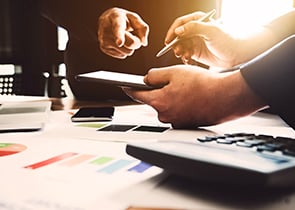 Sell Your Business With Ease
With access to a dedicated valuation specialist and marketing materials, you are set to attract qualified buyers.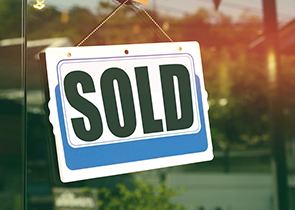 Sell Your Business With Confidence
Looking to sell your business? Our Seller Suite makes it easy by providing everything you need to value and sell your business.
By pressing "Get Started," you agree to this website's Privacy Policy. You also consent to receive information from Guidant Financial at the email address or telephone number you entered. This information may be provided by a phone system that can auto-dial. You aren't required to consent to use our services.
What's Included in Your Seller Suite Toolkit
Valuation Report + Supporting Materials
Business Valuation Material:
Tools for Potential Buyers
The Business Valuation Methods
The methods for calculating a business's value depend on the business and scenario. We make sure to explain them in clear language so you feel knowledgeable about how to influence you business value in the future.
The weighted value is a mix of the five other methods. Calculated with a weighted valuation formula.
The asset method estimates price based on the value of the business's assets included in the sale.
The market method uses the previous sale prices of comparable business to estimate value.
The discounted cash flow method is based on the future value of a business translated into today's money, using a discount rate.
Capitalization of Earnings
The capitalized of earnings method is based on the future value of today's earnings, using a capitalization rate.
The SDE multiple method calculates the business's value based on industry trends.
Get in touch with a Guidant expert to find out which approach is right for you.