Seller Suite
Everything you need to value and sell your business.
The Process of Selling a Business Can be Frustrating
For many business owners, selling a business is time-consuming and can drag on for months, if not years. Between calculating an asking price, answering countless questions about your business's performance and finding a buyer with suitable finances, the process can be challenging. But it doesn't have to be this hard.

Asking Price
What is your business actually worth?

Buyer Negotiations
How to handle all the questions?

Fundable Buyers
How will I know they can afford it?
A Hassle-Free Approach to Selling a Business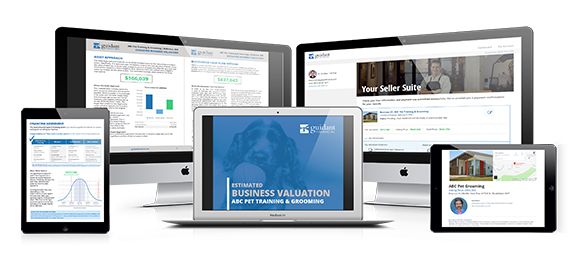 We understand how frustrating it can be when selling a business doesn't go as planned. That's why our Seller Suite makes selling a business more efficient by providing the information needed to accurately value your business and the resources to attract qualified buyers.
For $595, here is what you will receive as part of your Seller Suite toolkit:
Estimated Business Valuation
Financing Assessment
Shareable Flier
Dedicated Valuation Specialist
Business Summary Page
Business Valuation for Buyers
Asking Price Assessment
Buyer Funding Qualification
Here's How to Get Started
Step one is easy. Simply fill out the form below to start the process to find out how much your business is worth.
Provide Business Details
Fill out the form below to take our online business valuation survey. It will take you less than 10 minutes.
See What's Needed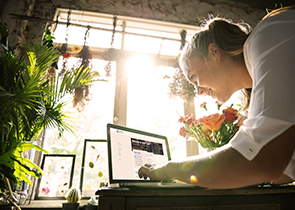 Select an Asking Price
Determine your asking price using your estimated business valuation and financing assessment.
Get Started Today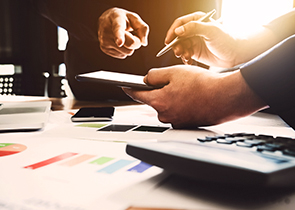 Sell Your Business With Ease
With access to a dedicated valuation specialist and marketing materials, you are set to attract qualified buyers.
See Sample Valuation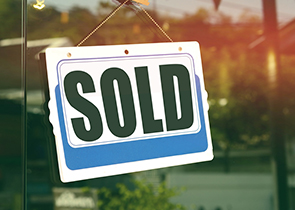 Sell Your Business With Confidence
Looking to sell your business? Our Seller Suite makes it easy by providing everything you need to value and sell your business.
By pressing "Get Started", you agree to this websites Privacy Policy, and you consent to receive information from Guidant Financial at the email address or telephone numbers you provided.
What's Included in Your Seller Suite Toolkit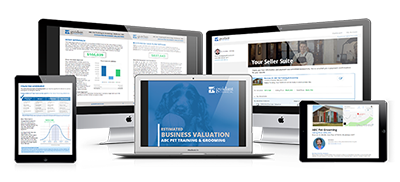 Business Valuation Material
Estimated Valuation
Funding Assessment
Industry Report
Valuation Specialist
What's Included in the Price?
$595
Valuation + resources and tools
to help sell your business
Tools for Potential Buyers
Business Valuation
Funding Assessment
Buyer Qualification
Shareable Flier

Customized business valuation report featuring five valuation methods plus a weighted average estimated business value.

Business funding assessment to see available funding options.

Shareable PDF business summary flier to help promote your business.

Access to a valuation expert to help you understand the different methods for assessing a business's value.

Business funding assessment based on your asking price.

Online business summary that can be used to easily share your business details with prospective buyers.

Buyer-facing business valuation report explaining why it's worth the asking price.

Buyer funding qualification by an expert financing consultant.
The Business Valuation Methods
The methods for calculating a business's value depend on the business and scenario. We make sure to explain them in clear language so you feel knowledgeable about how to influence you business value in the future.

Weighted Estimated Value

Asset Approach

Market Approach

Discounted Cash Flow

Capitalization of Earnings

EBITDA Multiple
Here's How the Process Works
Step 1

Gather Business Financials
After signing up, you will move into our business valuation survey. To help us generate an estimated value, it's important you provide us with the most precise financial information possible. Please have your most recent profit & loss statement, federal tax returns from the last three years and a current balance sheet and income statement handy. To make it easy, we created a guide highlighting the information we need.
Step 2

Take the Business Valuation Survey
Next, fill out the business valuation survey, which should take less than 10 minutes if you have the above documents handy or have filled out the guide. Only once you have completed the survey do we require payment. Once we receive your payment, a dedicated valuation specialist will review your information to ensure we have everything we need to complete your business valuation.
Step 3

We Produce Your Business Valuation
Once you've made your payment, we'll begin building your estimated business valuation and creating the assets to help you decide what your asking price should be. This will take us a couple business days. Once complete, your files will be available in your Seller Suite Dashboard where you can download your estimated business valuation and funding assessment. You will then have the option of scheduling time for us to walk you through the reports.
Step 4

We Create Your Buyer Toolkit
After you've carefully reviewed your business valuation, let us know what your asking price will be and then send us two business images. Within a couple business days we'll produce your buyer toolkit, which will contain resources to help you promote and impress prospective buyers. Most notably, it includes an online business overview page so you can share your business details.
Step 5

We Support You Until You Sell
With your buyer toolkit in hand, you can begin to promote your business and attract prospective buyers. We'll support you through this process and can qualify buyers based on their ability to afford your business. We can also help buyers obtain financing if needed. If you decide to change your asking price at any time, we'll also update your buyer toolkit materials with the new amount.
Guidant Financial helps over 8,000 current business owners value their businesses each year. Put our expertise to work for your business by allowing us to help you price and sell your company.