"I owe a sense of gratitude to Guidant for helping me get here. It was a turning point for us moving forward."

Stephen Such, Falling Sky Brewing
Stephen Such, Falling Sky Brewing
Meet the owner of Falling Sky Brewing in Eugene, Oregon: Stephen Such, locally known as "Dr. Brew." By his nickname, you might think Such is a veteran brewer. But Such actually comes from a 20-year corporate background in marketing and financial services — until he caught the crafting fever.
Such joined a beer league where he participated in beer-tasting competitions and met other beer enthusiasts. That's when his own passions shifted to the beer industry.
"I was part of a beer league, and that's exactly what you think it is. It's kind of like fantasy football, but with beer," explained Such. "My own passions started to change, and I just kind of felt more and more like I wanted to do something on my own — and enter the world of beer."

Such initially imagined continuing his corporate day job while starting a brewing business on the side with other passionate members of the league. After two years, their business plans folded. But Such couldn't fold on his dream of owning a brewery.

"When it ended, I realized that I really, really wanted it. And that was sort of my wake-up call," said Such. "How can I still follow this dream?"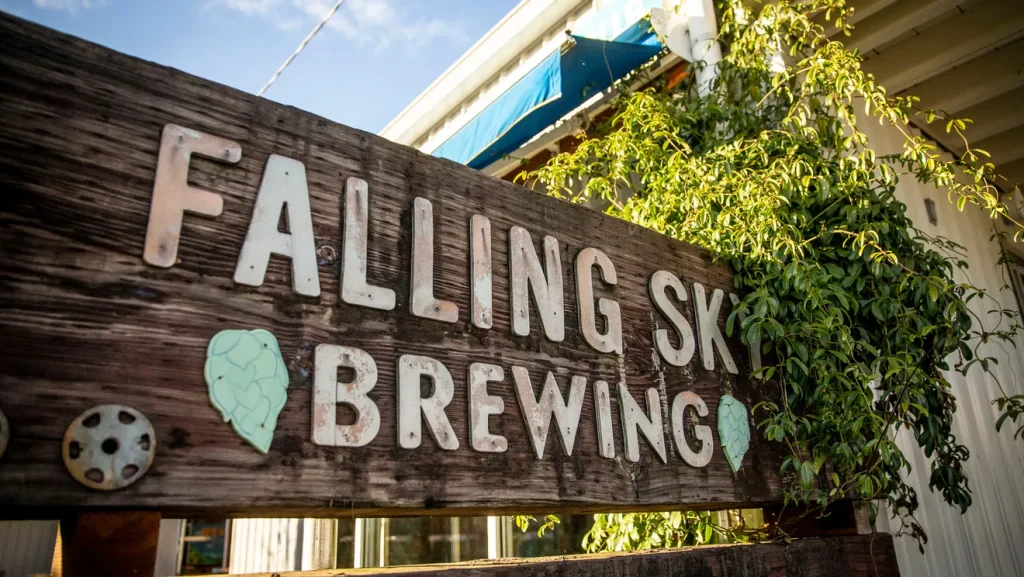 Like serendipity, his favorite brewery — Falling Sky Brewing — was seeking a buyer. Such, as a regular, was already good friends with the business owner, Rob Cohen. Cohen knew his brewery would be in good hands with Such.

There was just one problem: Traditional lending methods weren't working. The economic impact of COVID-19 made it challenging to secure a business loan. Such's loan applications got repeatedly denied. Then, he heard about Guidant Financial and 401(k) business financing.

"I ran into dead end after dead end," said Such. "Low and behold, that's where Guidant Financial came in."

Guidant helped Such use 401(k) business financing, also known as Rollovers for Business Startups (ROBS). With ROBS, Such was able to borrow from his retirement savings, penalty-free, to purchase and fund the brewery. So, he became a business owner — without accruing a large amount of debt.

"When Falling Sky Brewing presented itself as a great opportunity for me, I needed the capital," said Such. "Traditional lenders weren't going to do it. I took a chance on myself that I could grow my business and my 401(k)… And I thought, 'You know what? I could do this without overhanging debt.'"

Using ROBS gave Such a competitive edge when the COVID-19 shutdowns were forced. Even though the brewery had been around since 2012, COVID-19 set the business back.

"The reputation, the brand, the reviews — those are all the things I inherited… But COVID really shut everything down, so I basically had to start from scratch," said Such. "I owe a sense of gratitude to Guidant for helping me get here. It was a turning point for us moving forward because of COVID and the market conditions."
Such took over the business in November 2020 in the midst of COVID-19 dining restrictions. On top of that, brewing operations were at a complete stand-still because the main boiler was shut down. The boiler contributes to a significant part of the brewing process: heating ingredients and sterilization. So, no working boiler means no beer.
Luckily, restrictions started to lighten, and the necessary boiler repairs were finally completed in mid-spring. Falling Sky started brewing beer again in April of 2020 — and has been brewing happily since!
Falling Sky Brewing Today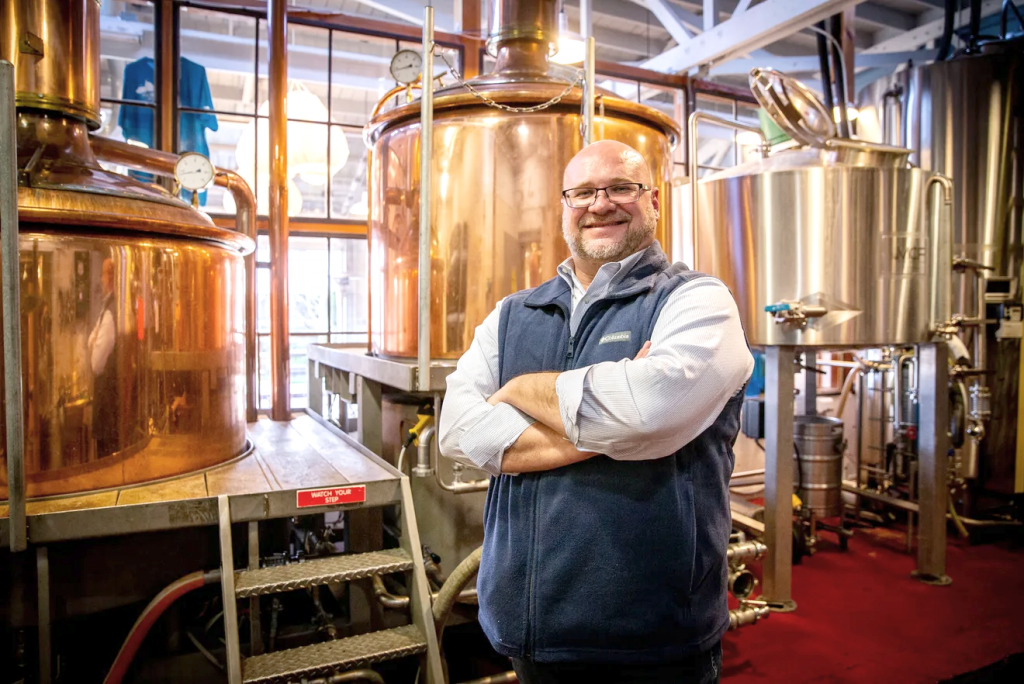 In 2022, the brewery took home a gold medal for Upside Brown at the Oregon Beer Awards and three medals from the North American Brewer's Association (NABA): a gold medal for Bare Hands NWB, a bronze medal for Upside Brown, and a bronze medal for Drought Dry Irish Stout.
Falling Sky remains a local favorite, but it's not just the award-winning craft beer that customers love. In fact, they have two locations: the "BrewPub," which serves as their main brewery, and the "PourHouse & Delicatessen," which offers a variety of house-cured and smoked meats, house-made sauces, and their own bakery to produce the bread for their prize-winning sandwiches.
While Such is embracing and loving his new endeavor, he still had to overcome many challenges as a new small business owner in a foreign industry. His background in finance, marketing, and managing certainly helped, but there was still a lot to learn about the industry.
"I went straight into beer without really any experience," he said. "Yes, I worked with people and managed people. But managing people is different from distribution or knowing how to prepare corned beef."
Inheriting a brewery, bakery, and deli business in one was a huge feat. Such says that his commitment to his business motivated him to overcome any hurdle. Even now, with inflation hitting the U.S., Such continues to reimagine new strategies to keep the business thriving.
"This has been a challenging year in terms of food costs, gas, and minimum wage increases. You're trying to do more with less. And yet consumers don't want to see substantial increases in food costs," said Such.
To sustain profits and keep reasonable prices, Such continuously restructures his business and creates multiple income streams. Such says problem-solving and adapting is key to continue running a successful small business — even through uncertainty.
"These are all the things we're looking at and doing to continue growing in a challenging time," he said. "Being innovative and creative is a necessity."
Overcoming challenges to Such is just part of being a small business owner. Running a business isn't easy. Nobody can predict how the economy will change. But to Such, taking a risk on yourself to pursue your passion and being in control of your own future is worth every obstacle.
"A small business requires a lot of attention, and you have to be in a position that you're ready to go all in," said Such. "I think if you come from a background where you've built some wealth, like a 401(k) plan, you have more sense to be driven and take that on… But there's still a lot of things you may not know."
Such didn't come from a background in the restaurant industry or even beer. Yet, he learned how to manage a business through his passion for brewing and determination to continue growing the legacy of Falling Sky Brewing.
Learning how to navigate a new industry and becoming a business owner wasn't easy. But it's the most rewarding thing Such has ever done. Now, he's a proud business owner and brewer. Such's favorite part about owning a brewery isn't the beer, though. His favorite part about being a business owner is connecting with and giving back to the community.
"There's a real pride I have in owning a business. What I enjoy the most is the community impact. We're doing a lot more partnerships with donations and fundraisers," Such said. "That's a lot of fun to be a part of … I love getting out there, shaking hands, kissing babies, and promoting this brand that we're building."
His Experience with Guidant
With Guidant, Such easily purchased the brewery of his dreams — and accessed the capital needed to grow the business, even during unprecedented times. And to simplify his busy life as a business owner, Such also partnered with Guidant's integrated Payroll Services.

"It's been really wonderful, and it's a great way to keep everything in-house to make sure you're supporting the [ROBS] plan the right way," he said. "I had a lot of confidence in moving forward, but there's still some apprehension and fear about your 401(k)."

Since Guidant's Payroll syncs perfectly with his ROBS plan, Such doesn't have to worry about filing payroll taxes incorrectly or IRS fees. All of that is taken care of by Guidant's payroll and financial experts.

"My biggest fear was doing something wrong on the IRS level, so I really wanted to make sure that I wasn't roughing it on my own — and instead just work with the platform that's the best and most supportive," he said.
Ready to start your dream business?
We can help you with the first step. You can prequalify today for Small Business Financing with a free consultation!