Webclient Filing Instructions
1) After logging in, verify you're filing under the correct Plan Year from the drop down in the upper right hand corner. Then, click your Plan name, which should show in blue.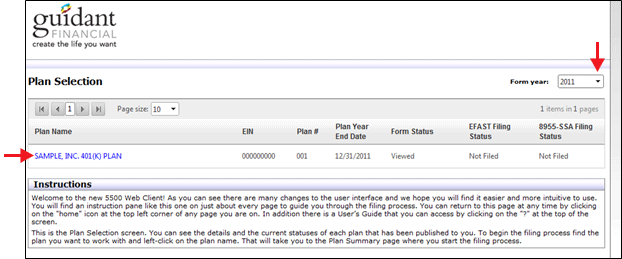 2) On the next page, select "File EFAST Forms."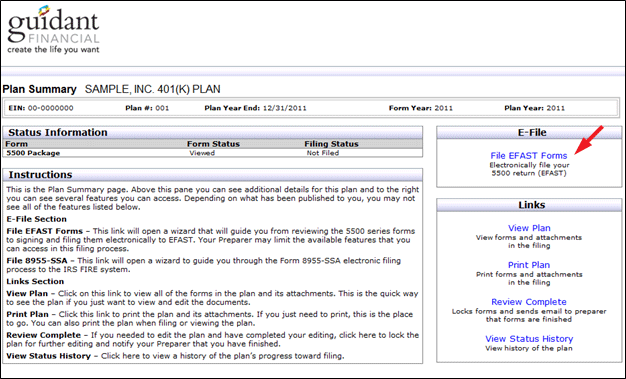 3) View the 5500 by clicking "view" next to the 5500 or Schedule I. These forms cannot be edited.
4) To download a copy of the Annual Report, click the check box under the "Attachments" Section and hit "view." Save or open the document from here. Do not exit out of the screen as this will log you out of the E-Filing Portal.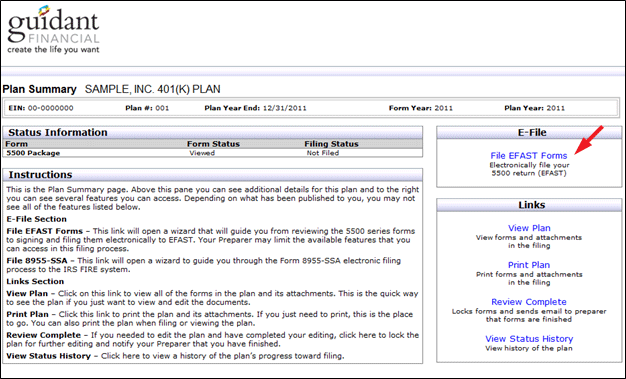 5) Hit "next" on the next two screens to continue e-filing.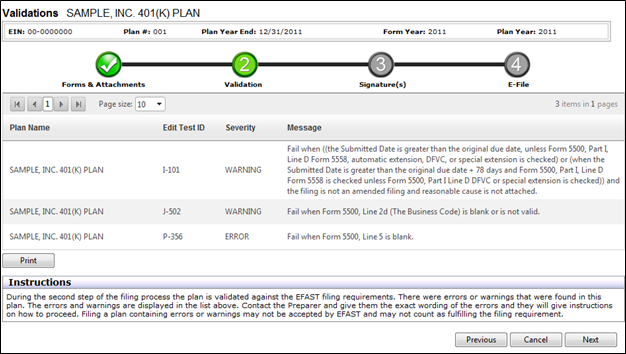 6) Input the DOL User ID and PIN into the first two lines (Administrator & Employer/Plan Sponsor Signatures). If you've filed in previous years and saved your information, the User ID and PIN should auto-populate when you click in these boxes. Leave the DFE Signature line completely blank.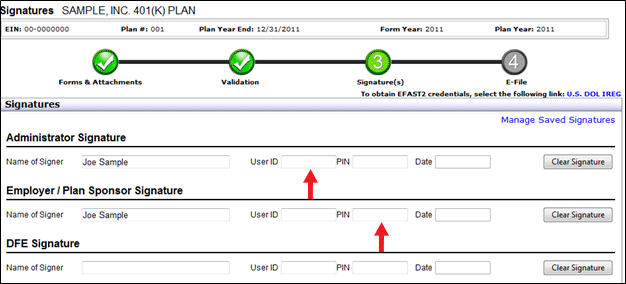 7) Click the box to save credentials for future use.
8) Click the signing agreement box and then click "Agree and Transmit".
You must select "Agree and Transmit." A common error is selecting "Agree and Save" which will NOT transmit the filing to the DOL.
9) E-Filing will be complete and you should receive a confirmation email from the DOL.