If you're a small business owner running any kind of business — from a coffee shop to a fitness franchise — hiring employees will come up at some point. After all, you can't run a growing business all by yourself. At some point, you might need someone to assist with payroll taxes, a project manager for large-scale projects, or a marketing guru to generate new leads.
Expanding your team can be daunting, but it's a necessary step toward growing your business. Don't let the prospect of hiring new employees intimidate you! A skilled and experienced team can help your business thrive, leaving you more time to do what you love and grow your business.
But when do you know when it's time to hire — and where do you start? Knowing when or how to hire can be challenging. That's why we've done the work for you to help guide you through the hiring process, including when and how to hire an ideal candidate and more best practices on the hiring front.
Hiring for Small Businesses
If you're struggling with finding and hiring the right talent, you're not alone. In fact, recruitment and retention issues are tied as a top challenge next to inflation in Guidant's 2023 Small Business Trends study.
With the help of this guide, you'll be able to navigate the hiring process with greater ease — from knowing when and where to find the right candidates to streamlining your interview process for better results.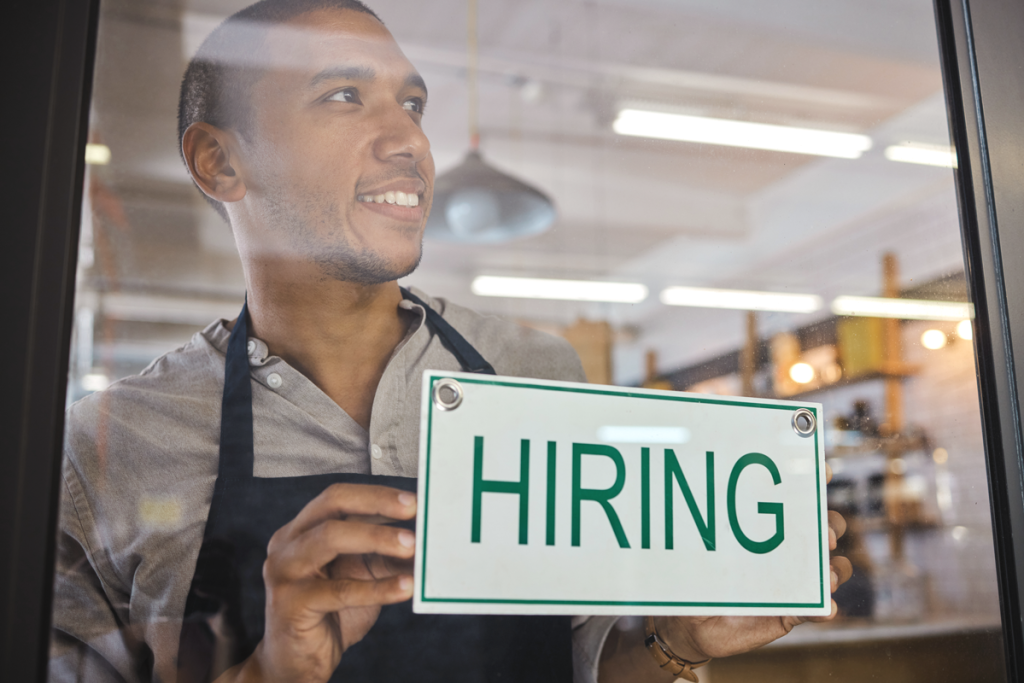 How do I Know When it's Time to Hire?
First things first: It's time to determine if you're ready to hire. Here are a few key questions you can ask yourself to get started:
Are you overworked and overwhelmed? Stress is a natural part of being a small business owner. Still, if the level of running your business is becoming overwhelming — and self-care tips and tricks aren't helping — you may need extra hands on deck.
Is any part of your customer service slipping? This may not sound like a big deal, but poor customer service can be detrimental to your business. If your customer service starts slipping, your business could start slipping, too. Customers often share reviews online on sites like Reddit and Yelp, and they're even more likely to share if they are dissatisfied with your service. Too many of these poor reviews could add up.
Are you missing critical deadlines? Like poor customer service, missing critical deadlines can also lead to unhappy customers. And we all know what unhappy customers lead to.
Are you having to say 'No' to new business? No matter what type of business you run, you always want to be able to take on a new customer. After all, that's how you drive more revenue! Having to say 'No' one time shouldn't wreck your business, but if it's happening often, that's a red flag that you need to hire.
Are you doing all the tasks that a different employee could do? Are you coming into the office, completing payroll, answering the phones, replying to customer service emails and texts, managing projects — and working to sell your services all at the same time? You can't do it all, so don't try! You may burn yourself out.
If you answered 'Yes' to two or more of these questions, it could be a sign that you're ready to expand your workforce. Qualified candidates could help lighten your workload so your business reaps the rewards — and help you get more time and energy back.
In addition to finding the right candidate, it's essential to determine if you have the resources and support to onboard a new employee. Here are some more questions to consider before moving on to the staffing process:
Do you have enough work to justify hiring someone?
Can you afford to pay an employee a fair wage or salary, along with any benefits or perks?
Have you accounted for additional expenses such as taxes, insurance, and equipment costs?
Are you prepared to train and onboard a new employee, and do you have the resources to do so effectively?
Is your company culture well-established and conducive to welcoming a new team member?
Do you have the necessary legal approvals, permits, and documentation to hire an employee?
Will you be able to provide adequate supervision and support to ensure the success of your new hire?
Have you considered how hiring a new employee will impact your time and workload?
Are you confident in your ability to manage a growing team?
Feeling stressed or burned out as a small business owner? See 5 Ways to Reduce Small Business Stress.
How do I Write up a Job Description for the Perfect Candidate?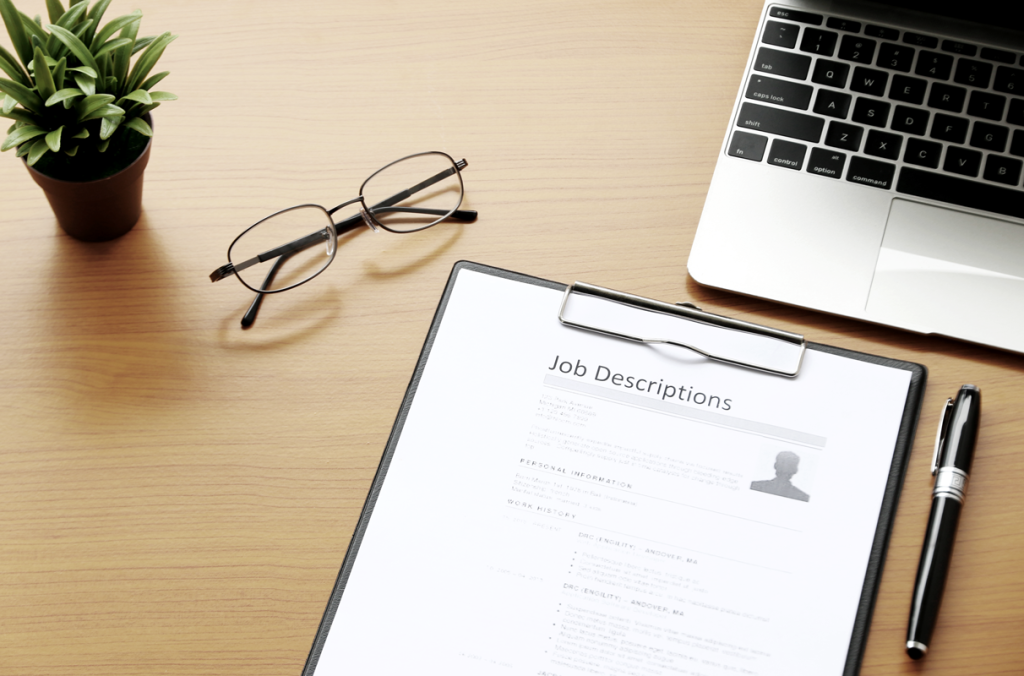 Before you start looking for job candidates, you'll need to craft the right job description. If you're a writer, this piece of the hiring puzzle might be easy. But for many small business owners, writing a job description can be more challenging. Take your time and list the levels of experience and education you're looking for and any other skills and traits, such as being hardworking, adhering to deadlines, and handling pressure well. Most importantly, be honest and transparent!
Listing specific job requirements in your description is also crucial. This not only saves time in the recruitment process — but also increases the likelihood of hiring the right candidate for the job, leading to higher productivity and job satisfaction. Plus, clear job requirements help to set expectations and clarify responsibilities for both the employer and the employee.
Here are some more tips on how to write the perfect job description:
Start with a clear and concise job title that accurately reflects the position's responsibilities and requirements.
Make sure you use straightforward language that's easy to understand. Try avoiding technical jargon or terms that candidates may not be familiar with. You'll also want to avoid discriminatory language or preferences and ensure that the job description is inclusive and welcoming to all candidates.
Provide a brief overview of your business, including its mission, values, and culture, to help candidates understand if they're a good fit!
Clearly outline the job responsibilities, including day-to-day tasks and any expectations for long-term growth and development within the role.
Specify the qualifications and experience needed to succeed in the role, including education, certifications, and relevant skills.
Be transparent about the salary range, benefits, and any other perks or employee benefits, such as health insurance and retirement plans.
Provide clear instructions for applying, including what materials to submit and how to submit them.
Want to avoid common pitfalls when hiring for entry-level positions? Check out our latest blog post on 5 Mistakes to Avoid When Hiring Talent for Entry-Level Jobs.
Where do I Look for Employees?
If you're thinking it's time to start your employee search to find potential candidates who not only fit into your company culture — but also have the needed skill sets to help your business thrive, congratulations on taking that first step! You're now on the path to helping yourself and your business function more smoothly. You've also probably realized that while you can wear many hats, you're only human and need help too.
Luckily, there are plenty of options when it comes to finding new employees. Some you may be familiar with — or even have used in your own job searches — and others may be newer to you. Here are some of the best places to start looking for your next employee:
LinkedIn.It's a bit like old-fashioned, in-person networking, but online. This all-things-work website has grown in popularity since the pandemic and the rise of remote work. You can search for people in your network of past coworkers and business acquaintances, and you can even reach out and send a direct message to set up a time to talk. LinkedIn offers different service tiers, from free to a business plan.
ZipRecruiter. On this site, you can easily create a job listing and watch as resumes come in. You can also manage and rate them on your personal dashboard until you find a solid fit for the position. ZipRecruiter offers a range of paid plans, but you can also sign up for a free account.
Indeed. Indeed, you've likely heard of Indeed. It's a tried-and-true job website where all levels of job seekers search for employment. Post on Indeed, and you may find your next hire. This site offers both a free option and a higher tier for a small fee.
DOXA. DOXA is a powerful platform that empowers small business owners to find highly skilled professionals from a wide range of industries and locations — all at competitive prices that fit within their budgets. What makes DOXA particularly appealing is its focus on structurally aligning its services to deliver better results. This means that the platform is designed to help businesses achieve their goals more efficiently and effectively. DOXA is an excellent solution for small business owners looking to hire effective remote workers.
Networking. Networking can be a valuable tool for small business owners. Building connections through personal and professional relationships can help entrepreneurs discover potential candidates who may be a good fit for their company. Word-of-mouth recommendations from trusted sources can also provide valuable insight into an individual's work ethic and skills. Additionally, networking can be especially helpful in finding younger professionals who are just starting their careers. These potential employees may be eager to join a growing company and bring fresh perspectives or new ideas to the table. By tapping into your personal network, you're likely to locally find talented up-and-coming professionals who align with your company's values.
Before you start hiring, be sure to check out our essential Hiring Employees Checklist.
What about Gig Workers?
Gig workers are common in business today, so that's another option in addition to full-time employees that may be easier to incorporate into your small business. Small business owners may find that hiring gig workers is an efficient way to meet their temporary staffing needs.
A gig worker is typically a freelancer or independent contractor who performs work on a project-by-project basis rather than on a full-time or long-term basis. By hiring gig workers, small business owners can save time and money on recruiting, training, and managing full-time employees. Gig workers can bring valuable skills and expertise to specific projects without the need for long-term commitments. This flexibility allows small business owners to quickly scale up or down their workforce as needed, depending on their business needs. You can generally find gig workers on the same websites as above (and on Craigslist, too). You can also work with a creative agency to find job candidates if you want to go that route.
For small business owners seeking gig workers, these are some of the go-to places to look:
How Can I Ensure Equity in My Hiring Practices?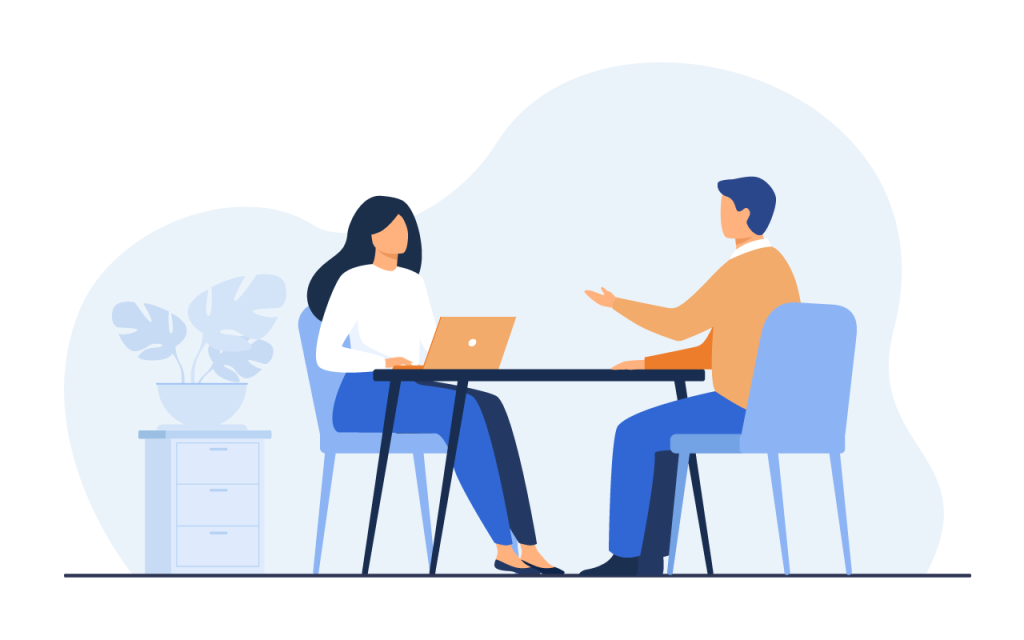 It's important that as you hire, you ensure you are being equitable in your hiring practices. Equitable hiring is the practice of creating a fair and unbiased recruitment process that ensures all candidates have an equal opportunity to succeed based on their qualifications, skills, and experience. It involves removing barriers and biases that may create inequalities in the hiring process, such as discrimination based on age, gender, race, or ethnicity. By adopting equitable hiring practices, you can not only promote inclusivity and diversity in your workforce — but also gain access to a wider pool of qualified and skilled candidates.
A couple of ways you can do this are by writing a job description that is fair and equitable, looking for diverse candidates, and using interview methods that don't discriminate against anyone for any reason. Here are some tips will help you ensure equity during the process:
Look for new talent pools. This means looking beyond your inbound recommendations and personal network.
Sign up for unconscious bias training. This bias training article has some great ideas to get you started.
Standardize the hiring and interview process. In other words, document your processes and keep everything the same for each person to avoid any bias.
See our Hiring Etiquette guide to learn more about creating the perfect job description and conducting job interviews, and how to make an offer.
Here's to Your New Hire(s)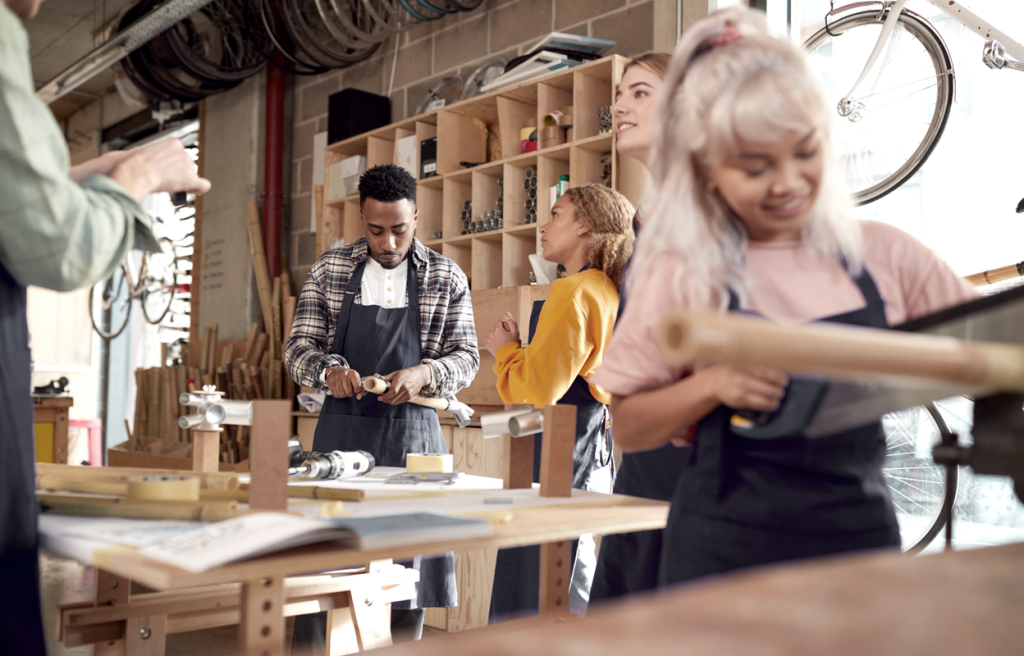 Now you should know if you're ready to hire your first or more employees and exactly how to do it — from the hiring process of writing a job description to interview etiquette and best practices.
From here, you're ready to start recruiting and interviewing potential employees. Find more on interview questions, background checks, the onboarding process, and employee benefits here. Best of luck with your search!
Keep the momentum going by retaining your top talent. See Our Best Retention Practices.
Grow Your Business With Confidence
As your business scales, your business needs will scale too. That means you'll need to set up payroll and HR for your employees — and pay closer attention to bookkeeping. With Guidant, you can grow your business with ease and confidence, knowing you always have a team of experts at your side.
We offer a host of business services specially tailored for small business owners like you, including Payroll, HR, and Accounting & Tax. No matter what your business needs, Guidant can help. Call us at 425-289-3200 to get in touch with our team today!
---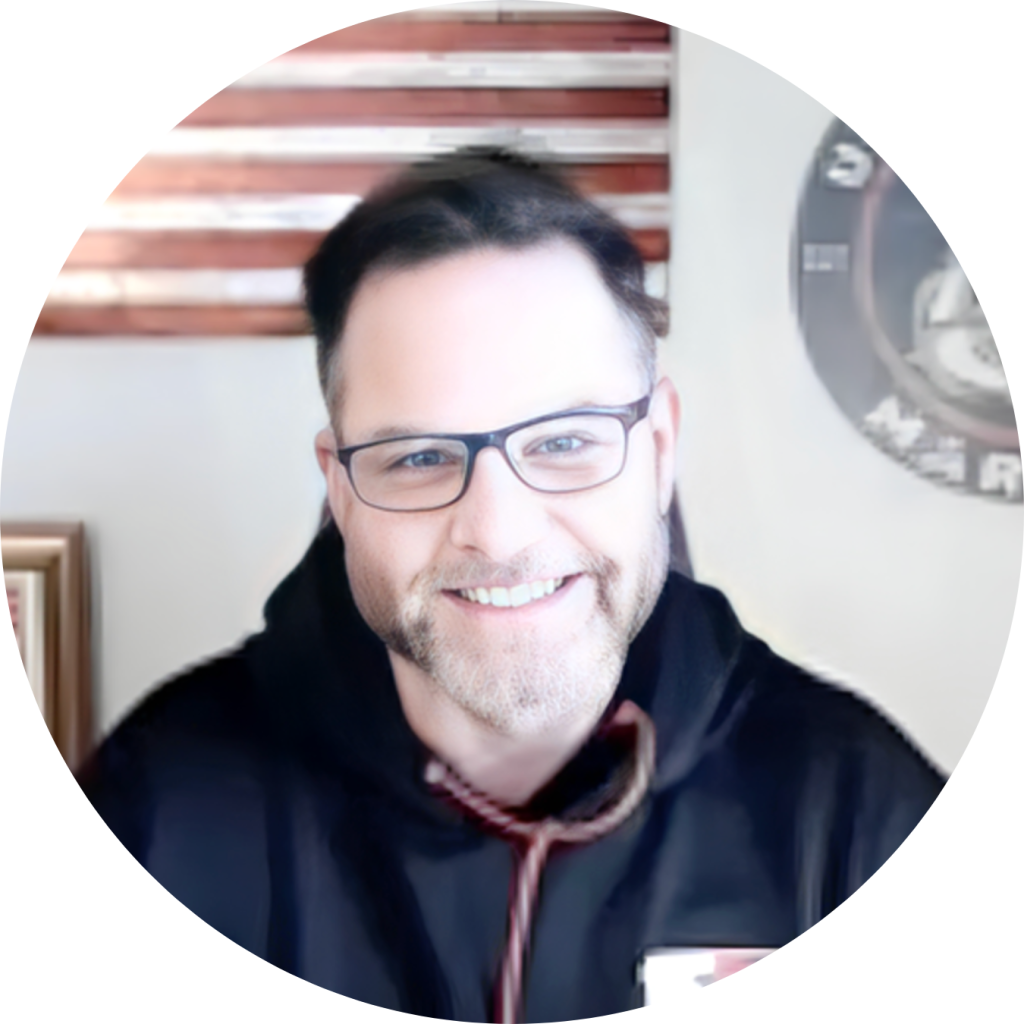 "[Working with Guidant] is going to save you a ton of time, frustration, and paperwork in the business."
— Mike Brown, the Flying Locksmiths