Whether you like to stick close to your neighborhood beaches on family vacations or take a road trip to travel across the country, peak travel season is here — and people are on the go. But what happens when you want to take a little time off for a summer vacation and still have a small business to tend to?
Don't worry; with these strategies and some planning, you can have the best of both worlds: a worry-free summer vacation to rest and relax — and a lucrative, running business. Let's look at five effective tips for small business owners planning to take time off.
Looking to strike the right work-life balance? Check out our latest blog on Finding Your Work-Life Balance (Or is it Work-Life Integration?).
5 Tips on Running Your Business During Summer Vacation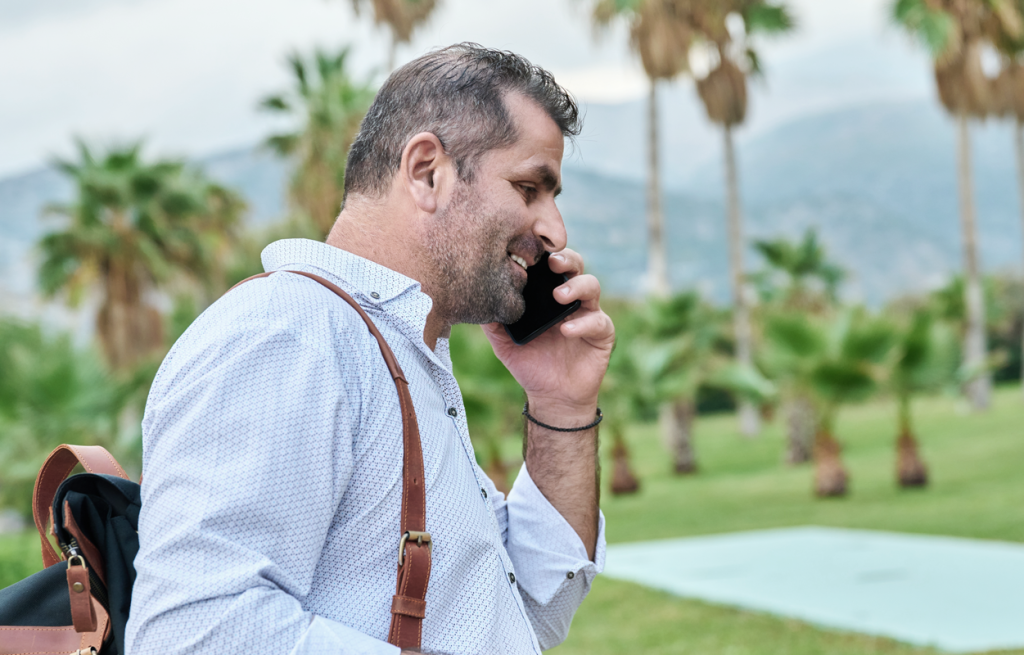 1. Prioritize Important Projects
While on vacation, keep your team working on crucial projects, and don't worry as much about lower-priority items. Setting deadlines for each project — and breaking down the project into a doable timeline — can help you and your employees stay on track.
You can use project management software or other tools to keep your team on the same page. Here are some recommendations on the best project management tools from Forbes. After you've chosen one, invite everyone to the project so there's no confusion about who is responsible for what — and when. This way, the project keeps moving while you're gone, and you can jump back in quickly when you return.
While the summer season can be the shoulder season for some businesses, it's the peak season for others. Prioritizing and keeping projects moving is key.
If your business is less project-orientated and leans more towards service or retail, meet with your staff and delegate operations strategically. How? First, make sure every role and responsibility is clearly defined and well-understood. It might help to create a thorough operations manual that outlines each process and duty in detail. This resource can serve as a comprehensive guide for your employees, offering answers to frequently asked questions and providing solutions to common issues. (Keep reading for more tips on how to delegate as a small business owner.)
Another good idea is to train employees on tasks they'll be taking on while you're away ahead of time and even shadow them a few times if it's critical.
No matter how you strategize, encourage your team to support each other — and empower your employees by training them to handle decision-making. By doing this, you not only give them a sense of ownership, but you also build their skills and confidence. And you'll have peace of mind while away from your business.
2. Plan Ahead (Start Now)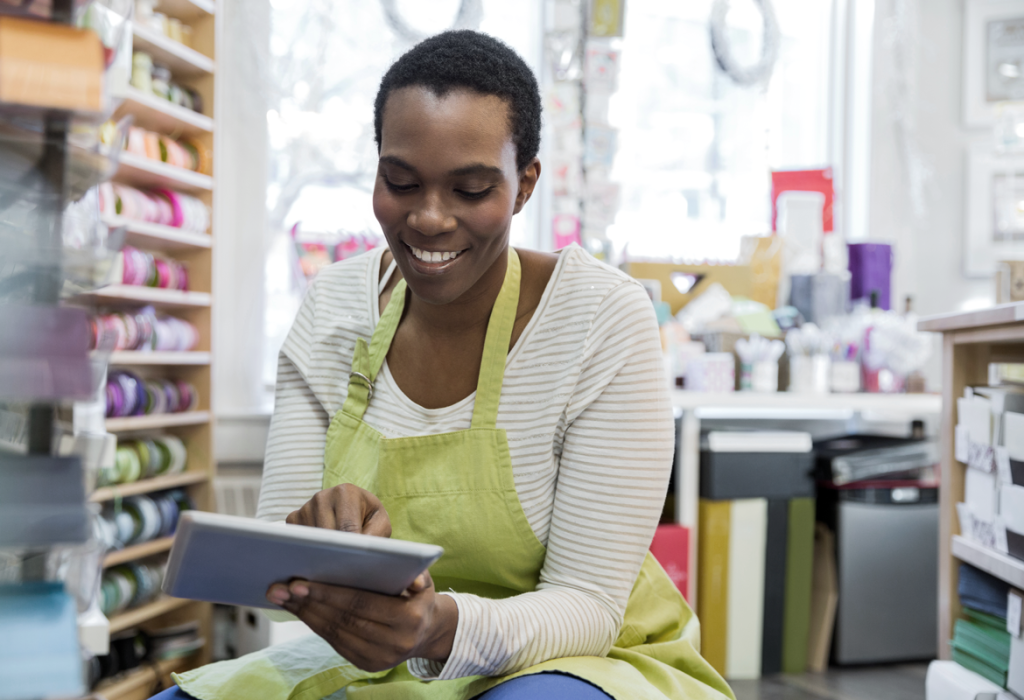 You can do so much ahead of your travel plans. Don't wait until the last minute to consider your business planning. You'll want to give yourself at least two weeks or up to two months — depending on your business and the amount of time off you plan on taking — to map out your future operations.
For example, you can schedule your marketing ahead of time. Many social media sites and third-party apps make scheduling posts at your convenience easy. Whether you run a blog or a YouTube channel to support your small business, this is the time to create content early — or even outsource some of your content.
You can also plan your product line and work with vendors early to determine what works best for your business in the coming months. Be sure to keep your employees in the loop and provide them with information about expected shipments.
Using online tools such as calendars, reminders, notes, and to-do lists is another great idea. Being organized now means less worry later, so take the time to write everything down before taking travel time off!
If all this planning has you feeling stressed, don't worry — there are effective strategies that can help in 5 Ways to Reduce Small Business Stress.
3. Delegate Tasks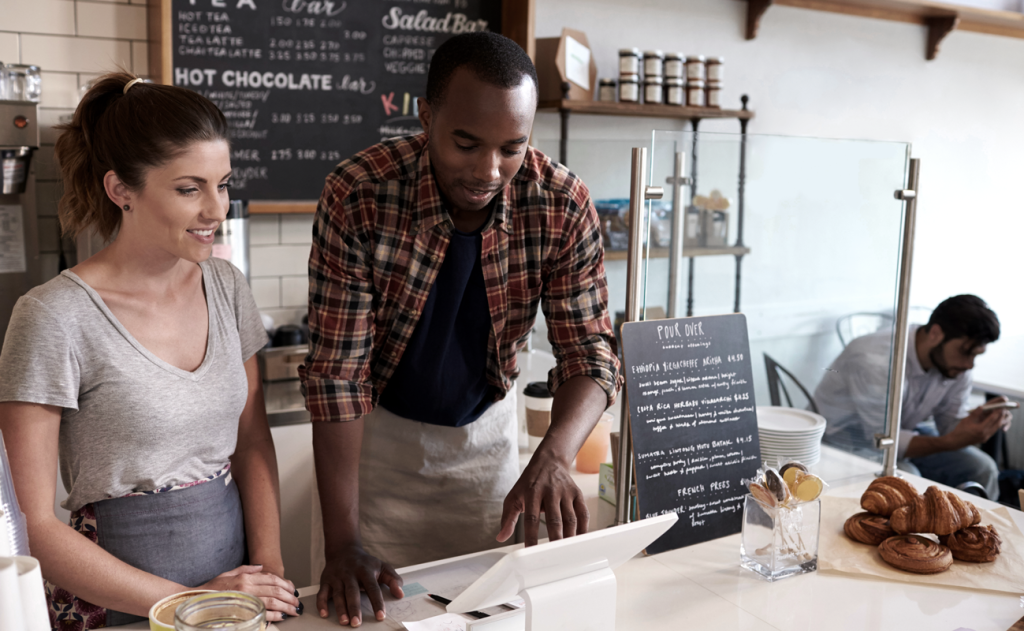 Some entrepreneurs and small business owners may struggle with delegation. Others are ready to hand over a project at a moment's notice. Whether you plan to take time off or not, don't forget that you can't do everything for your business. At some point, you'll need to delegate more and hire help. No matter where you fall on the scale, try to delegate your employees to help you run your business more effectively — and give you the freedom to step away from your business more often.
While delegating tasks, you'll also need to consider your team's schedule, especially during holidays and the summer. Many small business owners use a spreadsheet or online tool to help see an overview of all their employees' work schedules. These programs often let employees request time off there, too, so you can stay on track with coverage.
Just as there are popular summer vacation destinations, there are also popular times to take off work — such as the Fourth of July holiday, Labor Day weekend, and Memorial Day weekend.
Another great tip is to schedule future trips around less busy times of the year. While summer is historically the season for travel, autumn offers the same views with fewer people since families with kids will be at home. You can also plan to take time off when the business is historically slower.
Ready to hire your first employee — or looking to bulk up your staff? Explore our comprehensive guide on when and how to hire effectively in Hiring for Small Businesses 101: When and How to Find the Right Talent.
4. Create a Contingency Plan for Emergencies
Life is unpredictable — including travel, life events, and business. Expect the unexpected and make a plan. What if your website goes offline while you're stuck in an airport lounge? Make sure you know who will jump in to fix it. How about if a project falls off the rails or a client doesn't pay on time — causing a significant budget issue?
Making a contingency plan sets a safe protocol for you and your employees to follow. It's also a smart idea to give your staff roles and responsibilities. For example, who handles a social media or website issue? Who is in charge of a product shortage?
Delegate these responsibilities beforehand — and you won't have to worry so much about emergencies while away. With a good contingency plan, your employees will know how to take action for you and your business, no matter the circumstances. See why Every Business Owner Needs a Contingency Plan. For more contingency planning tips, check out Forbes' What is a Contingency Plan & How Do You Make One?
Looking to simplify your payroll and gain more time for your business? Explore our blog on Payroll for Small Business: How to Streamline Your Business and Save Time to get started.
5. Set Boundaries — and Stick to Them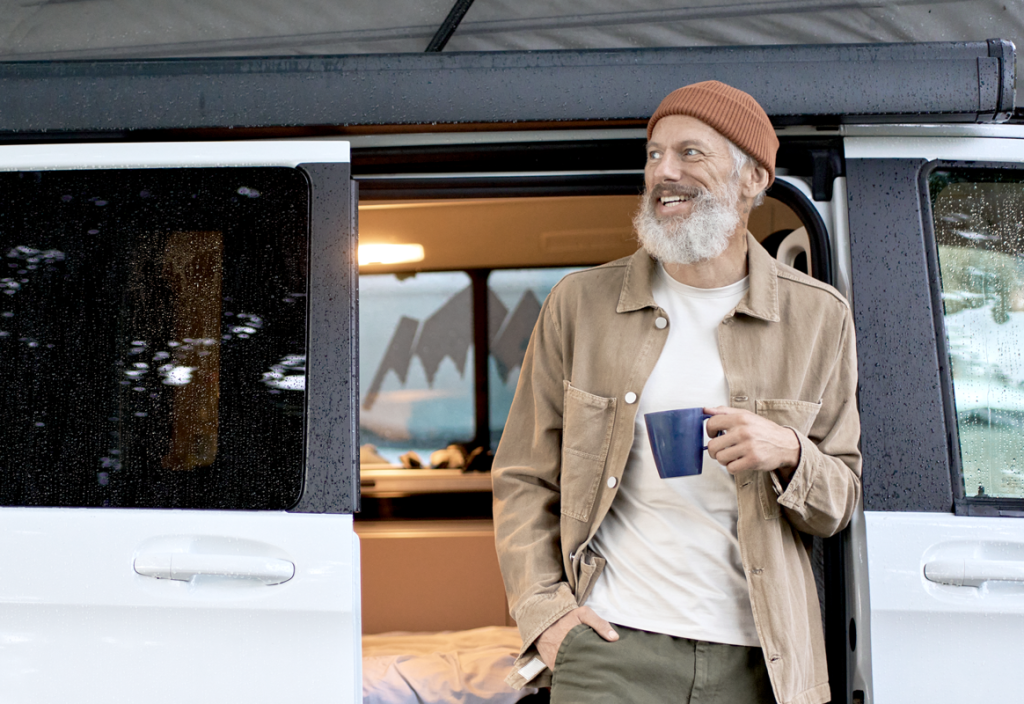 It's up to you how connected (or not) you want to be while you're on vacation. If you're traveling overseas, you may be less connected and plan to check your emails once or twice a week. But if you're in a nearby town or state, you can choose to be more connected with your team — either having daily phone calls or text check-ins.
Remember: This is your time off. If you want to head into the woods and relax, that's OK too — make sure your employees know only to contact you in an emergency. You may also want to define what an "emergency" is; emergencies can be subjective!
Whatever boundaries you choose, make sure you stick to them. If you've already delegated and communicated with your team — and created a contingency plan — you'll likely need less contact with your team while away.
If you have key customers or partners, let them know you'll also be out of town and offer a reliable contact for them to reach out to in their times of need.
Setting Up for Summer Success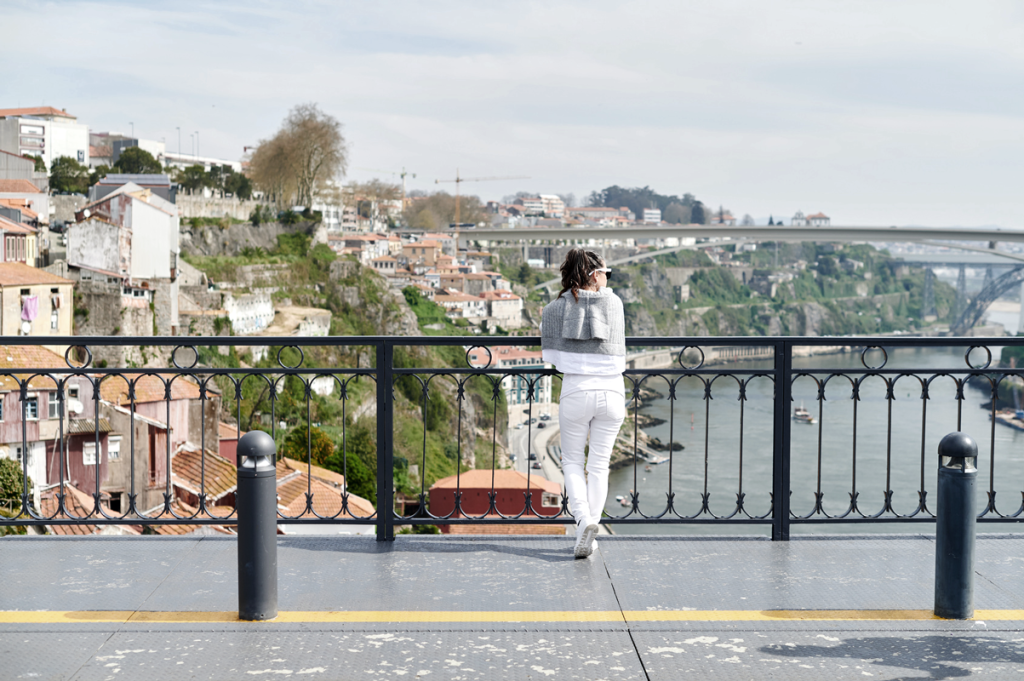 Before you shrug off the idea of a vacation, remember that you work hard and deserve a break. LinkedIn says, "Not only is taking a vacation break important for your mental health and to regain or improve your perspective of your life, your work, your family, and everything in between, it's also important for your company."
With that in mind, follow the tips above, and you should be well on your way to enjoying your vacation — all while your business moves along smoothly. While you may not always consider planning for your business coverage as a travel essential, it certainly is. Think of it like purchasing travel insurance or signing up for frequent flyer programs before a business trip — only this time, it's a trip just for you. So now that you have everything covered, relax and enjoy your vacation. You've earned it!
If you're thinking of starting a business — or need help expanding your business, Guidant Financial can help. Guidant has helped fund and support over 30,000 small businesses across the U.S.
As America's number one financial provider in innovative solutions, Guidant can help create a financing strategy and guide you through a plan that works for your goals. And if you need help with Payroll, Bookkeeping and Tax, or Business Valuations, Guidant has a suite of affordable and reliable plans tailored to meet the needs of your small business.
Call us today at 425-289-3200 for a free, no-pressure business consultation to get started — or pre-qualify in minutes for business financing now!
---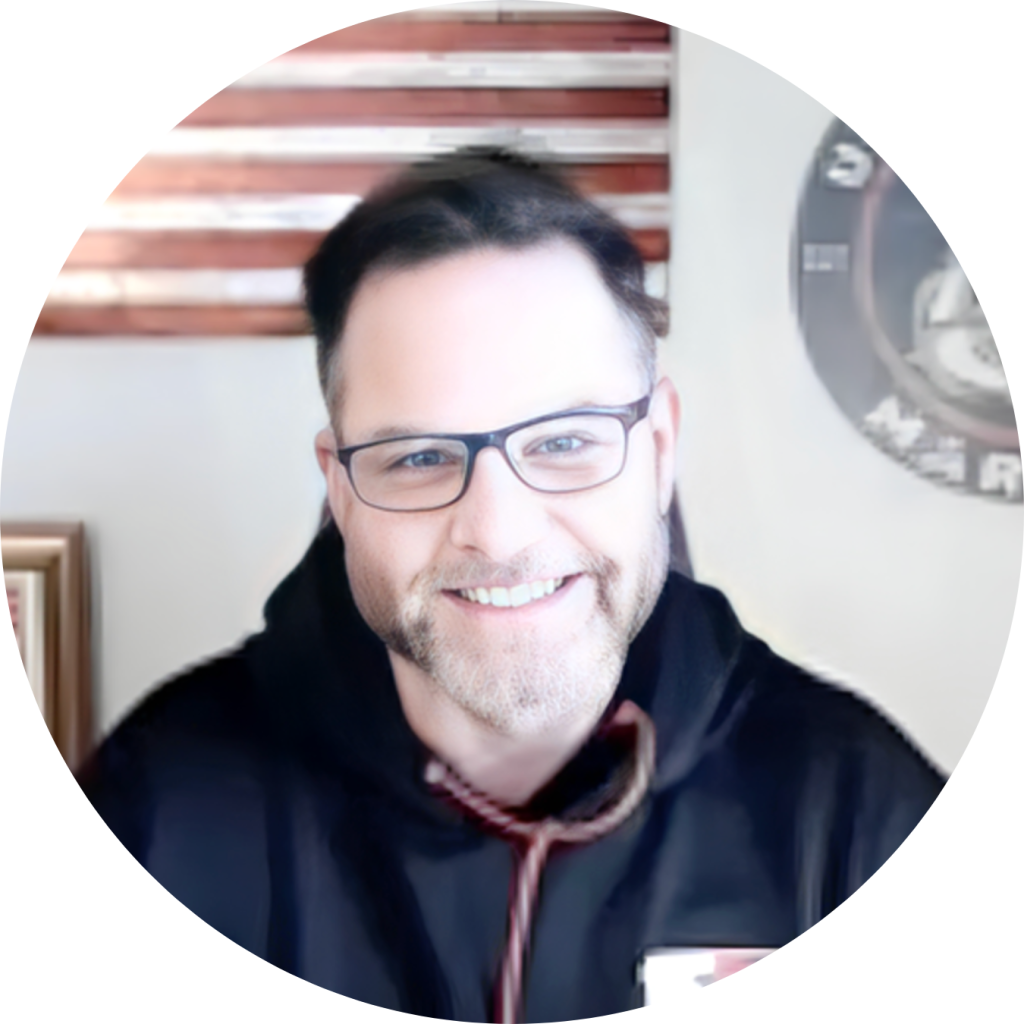 "[Working with Guidant] is going to save you a ton of time, frustration, and paperwork in the business."
— Mike Brown, the Flying Locksmiths