As summer heats up, the Fourth of July — also known as Independence Day — is coming up this Tuesday, July 4th. This holiday celebrates the United States independence from Great Britain. The passage of the Declaration of Independence in 1776 is a perfect time to honor and support American small businesses in your neighborhood — especially veteran-owned ones.
Before we share stories of inspiring American small businesses across the country, let's first explore the history of Independence Day and its significance.
History of July 4th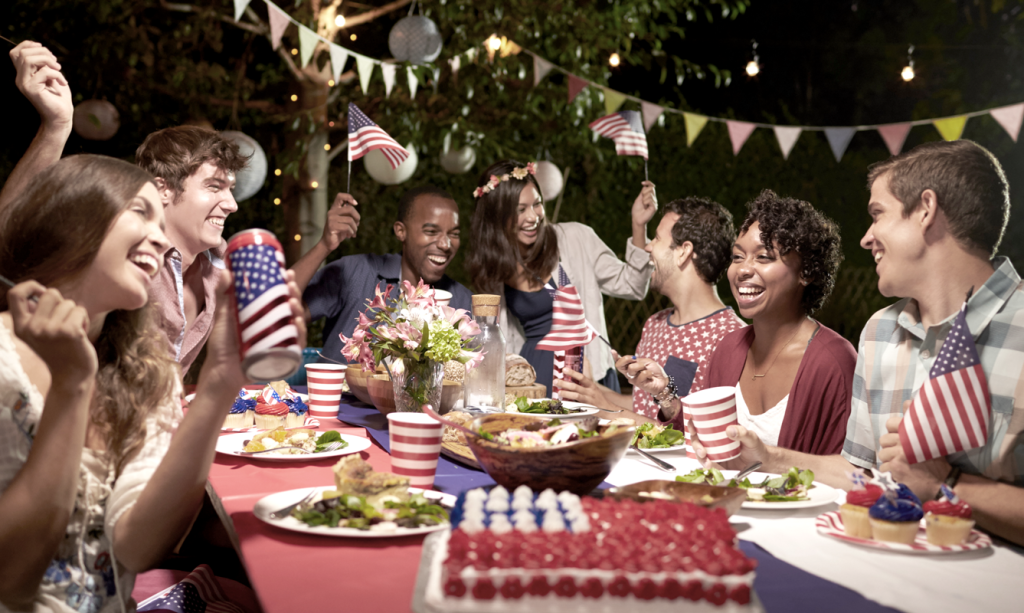 For American small businesses, Independence Day symbolizes the spirit of entrepreneurship that has fueled the country's growth and innovation. The Fourth of July represents freedom and self-determination — all ideals that propelled the fight for American independence. On this day, communities gather across the country to celebrate. Parades and fireworks displays often showcase local businesses — and community get-togethers fuel demand for food, decorations, and other goods.
The tradition of the Fourth of July goes back to the 18th century and the American Revolution. After the Continental Congress voted in favor of independence on July 2nd, 1776, the 13 colonies adopted the Declaration of Independence two days later. From 1776 to now, July 4th is widely celebrated as the birth of American independence. Learn more about the history behind Independence Day here.
Independence Day holds special significance for veteran-owned small businesses. This holiday is an opportunity for veteran-owned businesses to commemorate their dual roles as defenders of freedom and contributors to the country's economic strength.
Ready to start the business of your dreams — and enjoy the freedom of being your own boss? Check out our guide to 10 Steps to Starting a Business for everything you need to know.
5 Inspiring American Small Businesses to Celebrate
As you know, small businesses are the backbone of our communities and have played a vital role in supporting the economy throughout American history. Today's post-pandemic economic landscape may be challenging and uncertain. But small business owners continue to survive and even thrive, despite unprecedented circumstances. And for cities and communities to continue thriving, history shows that we need to invest in small businesses.
Let's dedicate a moment to honor the diverse American small businesses and their innovative owners for their ambitiousness, resourcefulness, and adaptability. Next, we'll explore the stories of five successful business owners — and see how they overcame unique challenges and made their business dreams of freedom come true.
1. Mike Brown, Flying Locksmiths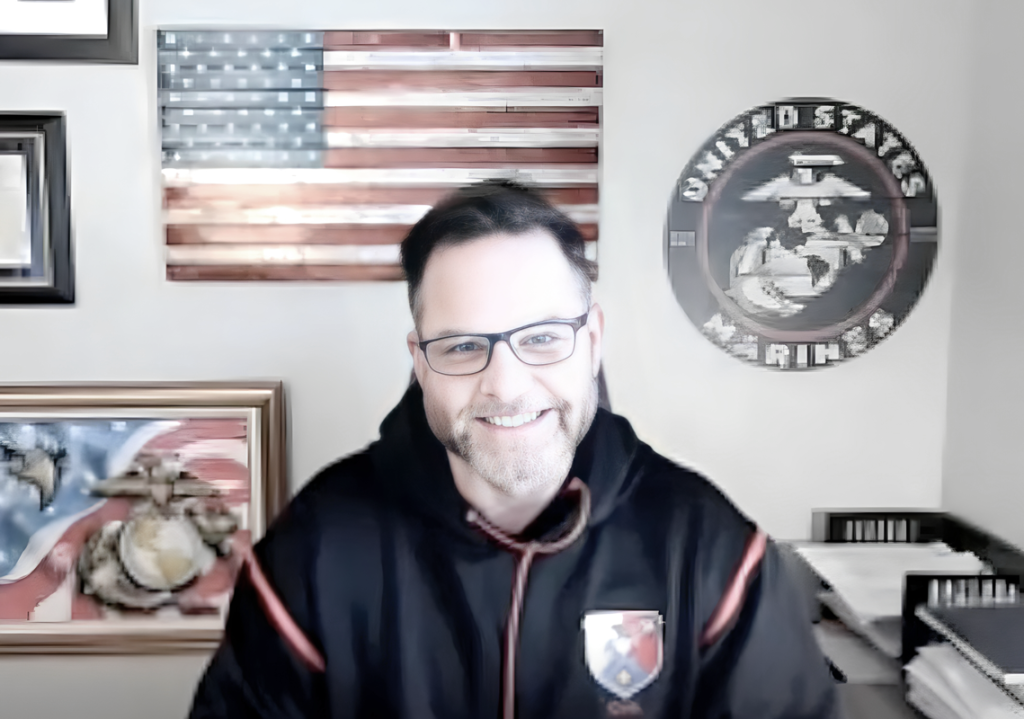 A United States (U.S.) marine veteran, Mike Brown of Flying Locksmiths, was looking to make a positive impact with hard work. After a lengthy career in marketing and advertising, he realized his dream to open a Flying Locksmiths franchise in Massachusetts.
Flying Locksmiths is a nationwide provider of commercial door security solutions with more than 70 years of experience and locations throughout the U.S. With his military experience shining through in everything he does, Mike is dedicated to his trade. Before he opened his franchise, he spent years researching entrepreneurship and different industries — even working with a career coach to help him make a roadmap for his future.
While he was determined to open his open business, the financial and legal aspects of starting a business felt overwhelming to Mike. With an introduction to Guidant Financial, he learned about Rollovers for Business Startups (ROBS). ROBS allows you to use your retirement funds, typically a 401(k), to start or grow your business.
"I had no idea what went into creating a business, legally and all of that, until I was turned on to Guidant. I did ROBS, and that's how I funded my business. I didn't want to go into debt. "

— Mike Brown, Guidant Financial
Guidant's experts provided Brown with the funding to start his business and the necessary guidance and support throughout the process. By opting for the ROBS program, Mike got access to the capital he needed to purchase a location and finance his business — without being tied to traditional loans or funding sources.
Mike's road to success has had a few challenges, starting with finding skilled locksmiths. But he didn't let that get him down. Mike worked with the franchise to create a task force that offered a training boot camp for technicians and apprentices. Other struggles included the pandemic, inflation, and supply chain issues.
Despite these ongoing challenges, the veteran credits his success to hard work, consistency, and putting customers first. Mike hopes to strengthen his local community with his commitment to helping other veterans with job and training opportunities.
"I wish I could tell you that I have some magic sauce that I found that's brought me success these past five to six years. This company, even though we have had the pandemic and supply chain issues, on top of labor issues, I still grow every year. And I'm not a magician."

— Mike Brown, Guidant Financial
Discover Mike Brown's full story in Guidant's Unlocking Success: One Veteran's Path to Building a Thriving Business.
2. Doug Ross, No-H20 Car Cleaning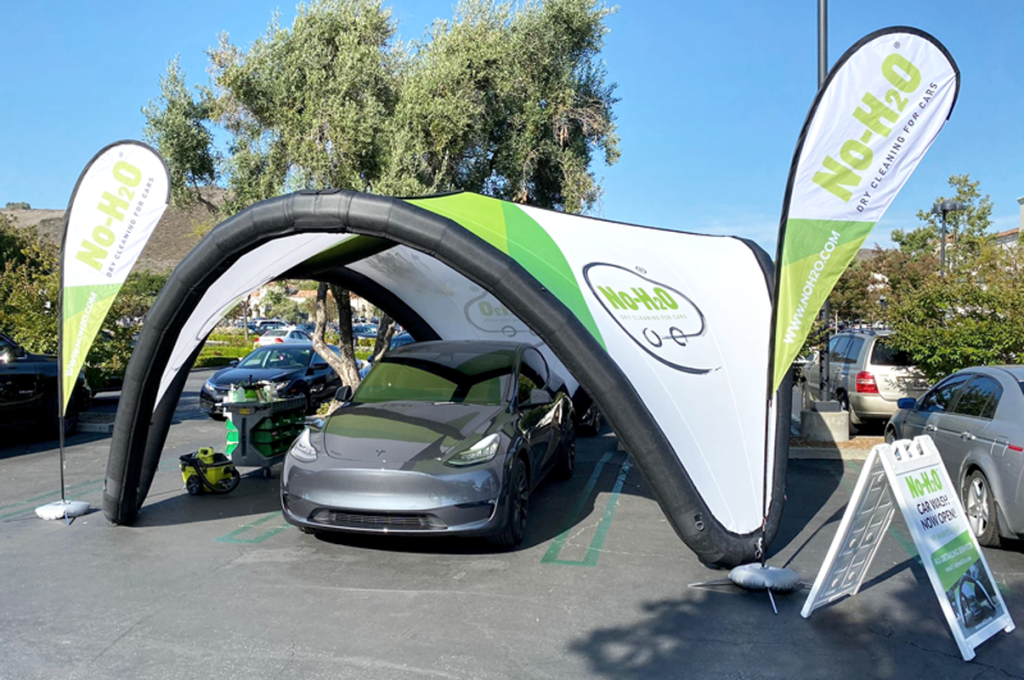 Doug Ross spent more than four decades in the finance industry before becoming a small business owner, a decision led by a desire to spend more time with his sons. With all of his sons passionate about cars and the auto industry, a car cleaning business was the best choice. The family also loves the environmental aspect of the cleaning business since it provides portable, environmentally-friendly "dry cleaning for cars." No-H20 Car Cleaning offers on-the-go car cleaning stations — which save more than 30 gallons of water with each car wash and detail.
Taking his business to the next level, Doug got an exciting opportunity to partner with Goodyear, a 30-year-plus prominent tire and rubber company in the automotive industry. He also networks in their community and builds relationships with local families and other small business owners.
So how did Doug get into the No-H20 car cleaning franchise? First, he hired a franchise consultant, leading him to 401(k) business financing with Guidant — also known as Rollovers for Business Startups (ROBS). Since most of his money was in his 401(k) from his lengthy career in finance, he knew drawing funds from his retirement fund was the right move for him.
"[ROBS] made a lot of sense to me because I didn't want to spend a lot of non-taxable money. I wanted to keep that ammunition ready in case of surprises or needs down the road. ROBS was brand new to me, and it was the perfect fit because I had several IRAs available. It was just the perfect fit for me in my situation — it fits like a glove."

— Doug Ross, Guidant Financial
Unfortunately, while everything was rolling along, the pandemic and a recession brought Doug's business a few challenges. But he remains calm and confident, knowing his business is in high demand during all times of economic flux. Most of all, he loves working with his family and being a part of his community.
"Having a good product and process and work ethic has been surprising that we can create a business that we knew nothing about… Of course, that's why I went into this. I wanted to show the boys some hustle. You don't need a Ph.D. or an MBA to make money today in this world. Working with the boys has been, hands down, the best experience."

— Doug Ross, Guidant Financial
Explore Doug Ross' story of how he started a successful auto franchise with his sons in Guidant's Client Success Story, "Working at the (No-H20) Car Wash."
3. Simone Fancher, the Cheesy Chick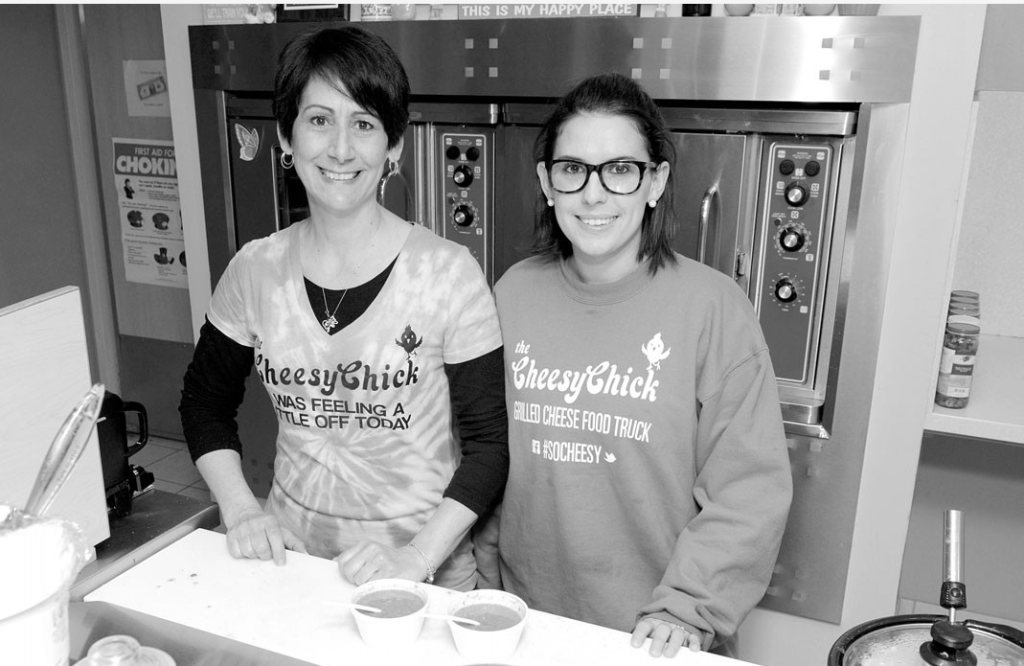 The Small Business Administration's "Woman-Owned Small Business Person of the Year" for 2023 is Simone Fancher — who knew nothing about the food truck business until her daughter asked her to buy one. Simone took the leap, bought a food truck, and named her business the Cheesy Chick. Of course, the menu included grilled cheese sandwiches and macaroni and cheese.
Today, Simone has three trucks and a brick-and-mortar café and is purchasing a building. How did she do it? Simone started the business while still working full-time; she drove the truck during her off hours (nights and weekends). Once she started making money, she quit her job and added trucks and a café.
Unfortunately, the COVID-19 pandemic struck, and Fancher struggled like the rest of the world. She utilized the Small Business Administration (SBA)' Paycheck Protection Program and Restaurant Revitalization fund to keep her business going. Simone also adjusted her hours to help people with different shifts and began offering her cheesy food at birthday parties and other local celebrations. The entrepreneur continues to partner with nonprofits to deliver her food to medical professionals — and now, Simone sees more and more growth potential thanks to her resilience and dedication to her community.
4. Zoe Oli, Beautiful Curly Me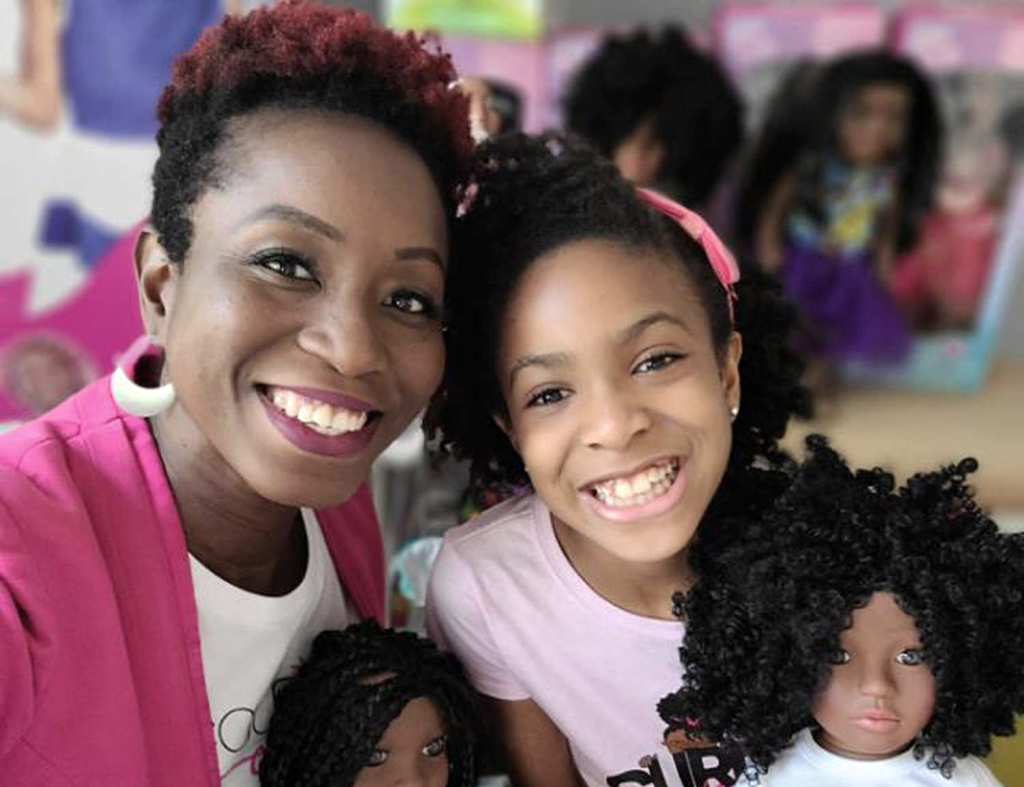 Meet Zoe Oli: A 7-year-old CEO of Beautiful Curly Me. She and her mother, Evana Oli, run the business together. The idea stemmed from her mother's inability to find a satin sleep cap for Zoe. So she pursued making one, and the idea of producing affordable, fashionable sleep caps for girls was born.
These sleep caps help girls' hair — especially for Black girls and women — stay moisturized and healthy. For Evana, she wanted to help her daughter and all the other young black girls embrace their curls. Following the successful launch of the sleep cap business, Zoe wanted to launch a doll line with relatable features, from skin color to hair.
"As the CEO of Beautiful Curly Me, I am very involved in the business. I go fabric shopping with my mom, and I pick all the prints for our sleep caps. I attend meetings with our suppliers, and I pack orders. I love seeing my ideas come to life. For example, I hear from so many girls how much they love our Mini & Me Sleep cap sets because they get to wear them to bed with their favorite doll, and it makes it fun!"

— Zoe Oli, VogueATL
Sometimes sacrificing her weekends to attend events or pack orders, Zoe is a true "kidpreneur" who dedicates much of her time to the business. Of course, there have been struggles, namely with shipping delays or defective products. Social media and marketing also take time for the mother-and-daughter duo to strategize; they still learn, collaborate, and show resilience as they grow — finding partnerships and opportunities to explore as a self-funded business. And most importantly, Evana ensures school is a priority for her busy kidpreneur.
"She has a busy schedule with school, extracurricular activities, and then working on the business. Making sure she is involved and signs off on every decision can sometimes slow things down, but it is important that she learns and takes ownership.

There have been challenges working with overseas manufacturers for our dolls — we have experienced shipping delays, defective products and lots of miscommunication. We are also learning the ins and outs of running an eCommerce business and the complexities involved.

As a self-funded business, we are also navigating the world of social media marketing and generating awareness for our business with limited funds. We continue to identify collaboration opportunities and partnerships to enable us scale."

— Evana Oli, VogueATL
5. Junior Mintt, Mintty Makeup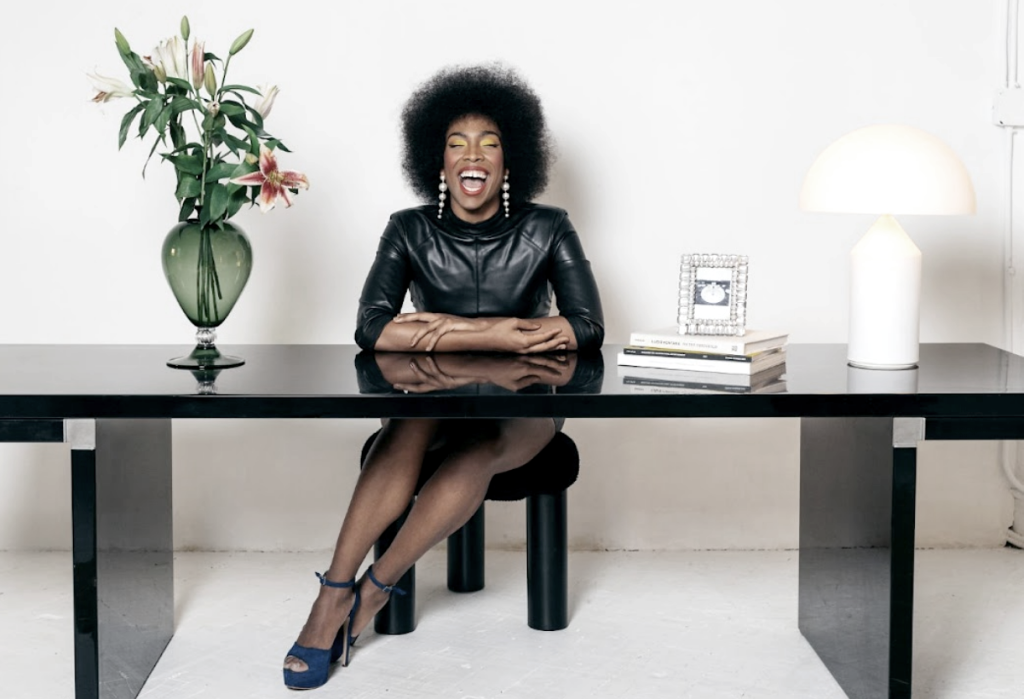 Junior Mintt is the founder and CEO of Mintty Makeup, a beauty company rooted in self-discovery, self-acceptance, and self-empowerment. As a proud Black trans woman and drag artist, Junior wanted to build a beauty brand that supports all types of beauty and self-expression.
"Oftentimes, beauty brands want to sell you the idea that their products will help you attain a certain type of beauty that society deems beautiful, but with Mintty makeup, our goal is to give you the tools and allow you to create your own type of beauty. No matter what that beauty looks like.

It's all about allowing yourself the opportunity to transform yourself into who or whatever you want to be… And as a beauty brand, I believe it's about honoring that soul not trying to change that soul. If there's one thing you walk away having learned from Mintty Makeup, let it be that: Our goal is not to change you, it's to help you discover more parts of you!"

— Junior Mintt, ShoutOutLA
As a drag performer in one of the longest-running drag shows in NYC, Junior always loved the experience of transforming herself. When performing, it was "the only time I allowed myself to see myself as a woman," said Junior. Then, the COVID-19 quarantine hit. A friend asked Junior what she would do next, considering she'd likely have to pause her career as a drag performer. The answer came to Junior quickly — makeup was the key to her heart. It helped her discover who she was, so Mintty Makeup was born to help others discover themselves.
As the beauty industry becomes more diverse, Forbes notes that being authentic, like Junior, is essential in business — as is approaching customer communication with a two-way approach and using the right marketing voice. The success of Junior and her company speaks for itself, as Mintty Makeup has been featured in Vogue Beauty, Buzzfeed, Paper Magazine, and more.
For more inspiring entrepreneur stories like these, check out our latest blog on How LGBTQ Entrepreneurs Redefine Success: 5 Inspirational Stories.
Celebrating Starts with You
As you can see, this July 4th is a time to not only don our patriotic gear and celebrate our independence — but also to honor what makes us unique and resilient like the five successful entrepreneurs above. Our communities and country thrive when we all contribute and celebrate together.
If you're ready to start your own business story, call Guidant at 425-289-3200 for a free, no-pressure business consultation or pre-qualify online in minutes. Guidant has helped fund and support over 30,000 small businesses across the U.S. with innovative solutions. Our team of seasoned experts can help you secure the capital and tools you'll need to start and successfully run your business with ease.
---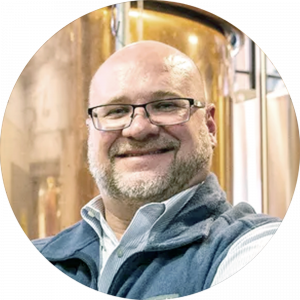 "I owe a sense of gratitude to Guidant for helping me get here. It was a turning point for us moving forward."
— Stephen Such, Falling Sky Brewing