Inspiration can come from anywhere — a song, a piece of writing, a stunning sunset, or the actions of someone you admire. As we embrace Pride Month this June, we're highlighting stories of LGBTQ entrepreneurs who are inspiring in their success, dedication, and authenticity.
5 Inspiring Stories of LGBTQ Entrepreneurs
Meet Tim Chan and Josh Campbell, Tim Cook, Alicia Garza, and Martine Rothblatt — trailblazers who make a difference not only in their industries but in the lives of others. Call them role models or visionary leaders; these entrepreneurs are redefining success on their own terms. In celebration of Pride Month, join us as we explore their stories and insights as successful business owners!
1. Tim Chan and Josh Campbell, So Gay Rosé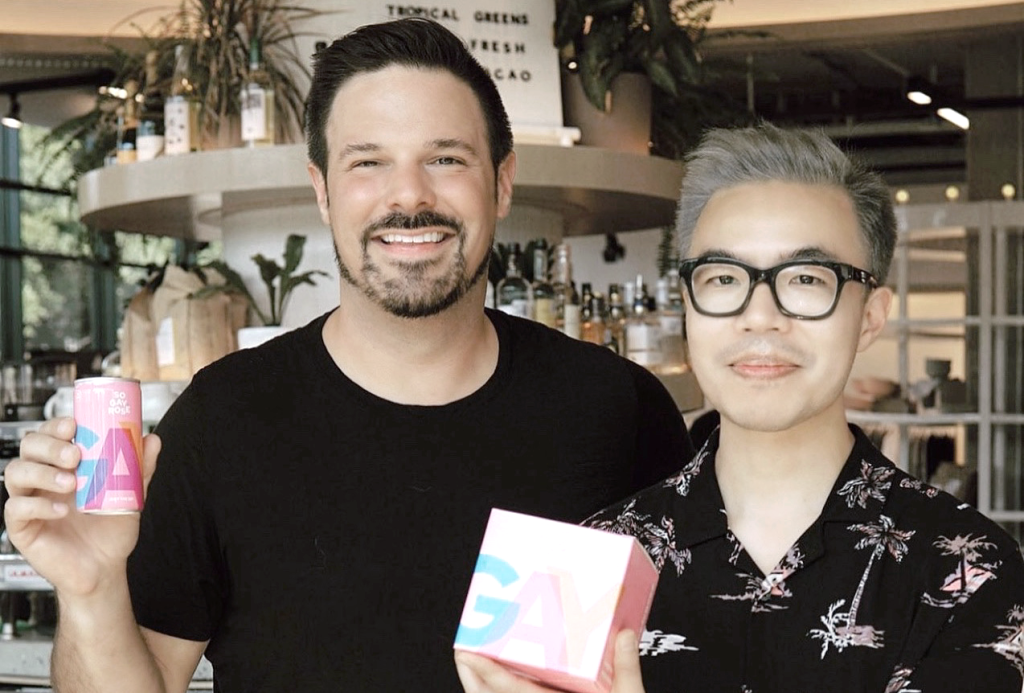 In a casual evening spent enjoying rosé, friends Tim Chan and Josh Campbell conceived the concept for their unique beverage brand: So Gay Rosé. The appeal was twofold — the catchy name and the opportunity to establish a product crafted for and by the queer community, given Tim identifies as gay and Josh is a supportive LGBTQ+ ally.
The pair took an uncomplicated approach to their business development, bypassing exhaustive market research or a long wait for investors. Instead, they opted for a self-funded launch with a chosen wine and co-packer. Tim shares his perspective on this approach: "Many brands lose steam because they tend to over-analyze every step or scare themselves away from testing new ideas."
Their story exemplifies a strategy that blends passion, community — and a touch of spontaneity. Now, the founders of So Gay Rosé are reclaiming the phrase "So Gay" to be "So Great," embracing the joy that comes when you live your most authentic self:
"When I was growing up, the phrase 'so gay' was often thrown around like an insult, or a negative thing — like that outfit is 'so gay' or your idea was 'so gay.' It took me a very long time to come out to my friends and family, and even as an openly gay man, I was very careful not to be 'so gay' for fear of reprisal or being stereotyped.

But as I got older, I realized that being 'so gay' is actually something that we should own and be proud of. We've all fought our own battles and have gone through our own journeys to come out as gay, and it's time we celebrate this. So Gay Rosé is also about reclaiming the phrase 'so gay' to be 'so great,' making it a positive affirmation rather than a slur."

— Tim Chan, Refined Society
2. Tim Cook, Apple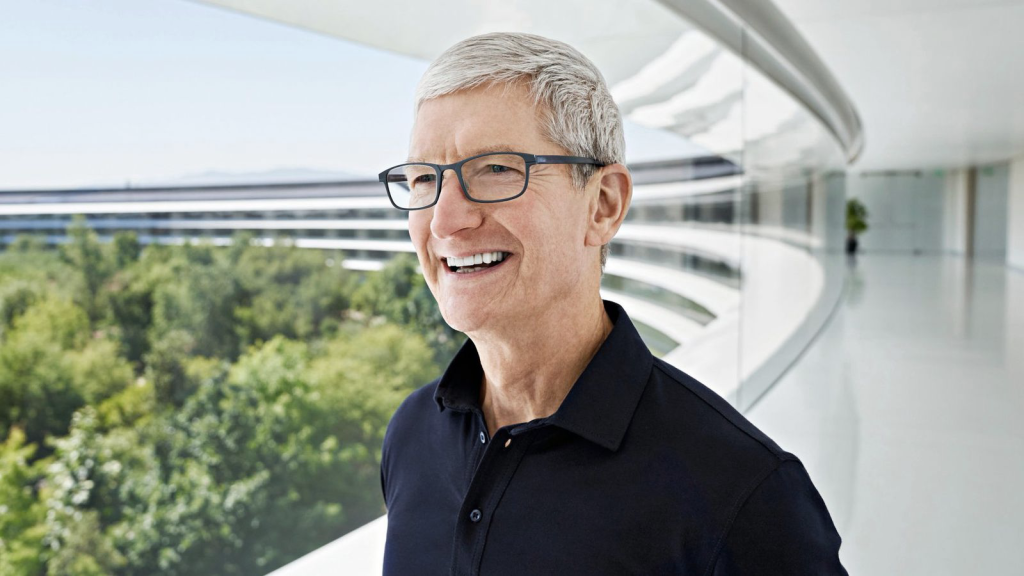 Most people are familiar with the mega-brand Apple. You may even be reading this from an iPhone, iPad, or iMac at home. Currently serving as Apple's CEO, Tim Cook stands as one of the foremost entrepreneurs globally. Prior to his tenure at Apple, Tim had an extensive career spanning 12 years at IBM, followed by executive positions at Intelligent Electronics and Compaq. In 1998, he became part of Apple's team and — after a period of ten years — was elevated to the role of the company's CEO.
Tim famously said, "I'm proud to be Gay," in 2014. When he made the announcement, he was the first Fortune 500 CEO to come out as gay publicly. Tim knew people in the LGBTQ+ community, especially the youth, were hurting. "I needed to do something for them," Tim said. He wanted to demonstrate that they "can be gay and still go on and do some big jobs in life."
From that moment forward, Tim has actively spread the message that being gay is a blessing — and a source of empowerment, asserting that one's sexual orientation doesn't limit their potential. Tim also acknowledges that not all are fortunate enough to be employed by an LGBTQ-friendly company:
"While I have never denied my sexuality, I haven't publicly acknowledged it either, until now. So let me be clear: I'm proud to be gay, and I consider being gay among the greatest gifts God has given me.

For years, I've been open with many people about my sexual orientation. Plenty of colleagues at Apple know I'm gay, and it doesn't seem to make a difference in the way they treat me. Of course, I've had the good fortune to work at a company that loves creativity and innovation and knows it can only flourish when you embrace people's differences. Not everyone is so lucky."

— Tim Cook, The Guardian
3. Alicia Garza, Black Futures Lab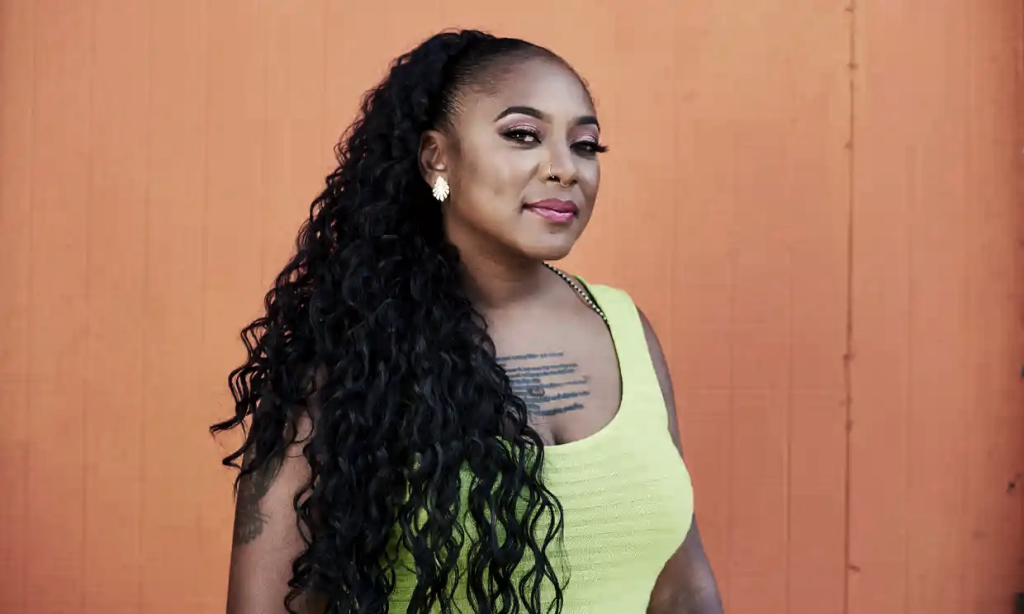 Alicia Garza, one of the co-creators of the Black Lives Matter movement, has always been more invested in effecting real change than becoming the face of the cause. From her home in Oakland, California, this entrepreneur is also a staunch supporter of the LGBTQ community and founder of the Black Futures Lab, a company that transforms Black communities so they have independent political power.
As an active activist, she emphasizes the importance of "offline organizing," which involves hands-on work such as door-to-door campaigning, identifying shared values, and creating alliances. She champions this grassroots approach as being more effective in achieving enduring change, a notion that may be viewed as a critique of the superficial nature of much of today's activism. Alicia takes her activism for Black and LGBTQ lives seriously, saying:
"There is no separation between the Black community and the LGBT community. As a Black, queer woman myself, I often have to assert that it's not one or the other — but that I am all of these things."

— Alicia Garza, Democracy Now
For more inspiring stories like these, take a look at 5 Black Business Owners Making Waves.
4. Leanne Pittsford, Lesbians Who Tech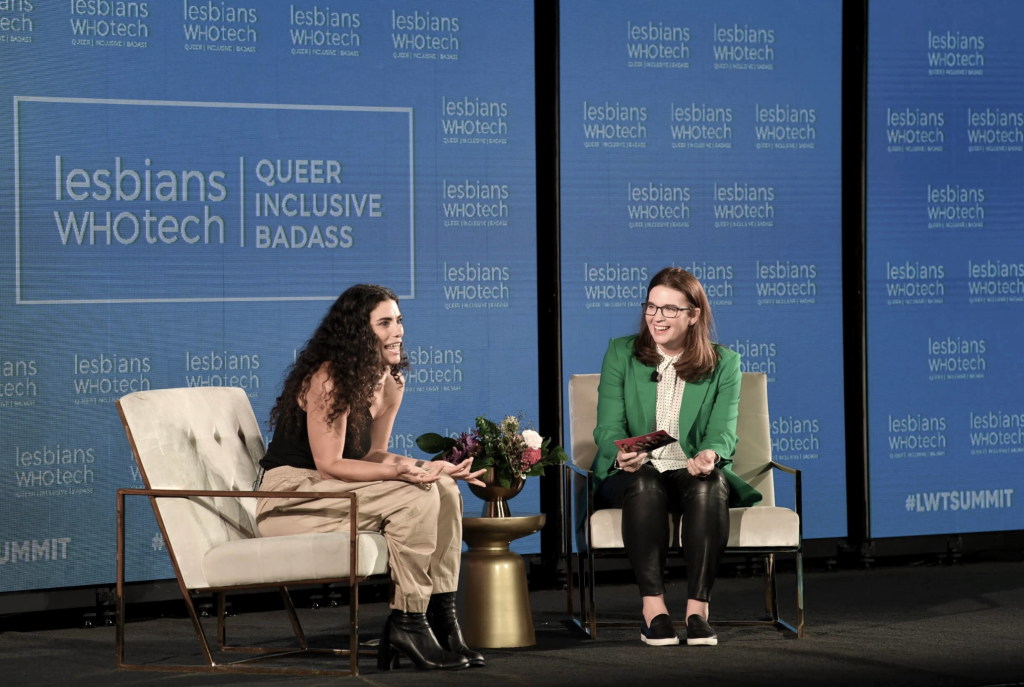 It's no secret that the tech sector has historically struggled with diversity. That's something Leanne Pittsford is changing today as the CEO and founder of Lesbians Who Tech.
Leanne is a renowned entrepreneur, investor, and advocate for diversity in technology. She's built a career supporting social good and driving change in the tech industry. As the founder of Lesbians Who Tech, she brought together a global network of 10,000 queer women in technology, providing a supportive community and fostering professional growth. Mentoring and leadership for the younger generation are key for this organization, hosting yearly summits in San Francisco and providing scholarships in the tech sector. This achievement is being followed up by her latest venture, CodeUP, a platform for software developers across all skill levels to demonstrate their abilities.
Before establishing her businesses, Leanne had a notable role as Senior Director at Equality California, the largest LGBTQ organization statewide in the U.S., where she actively contributed to the No on Prop 8 campaign. This advocacy carried over into her tenure as a board member of StartOut and co-founder of the Lesbian Entrepreneurship Mentoring Program, boosting LGBTQ entrepreneurs.
She also pioneered Start Somewhere, a design and technology agency focused on amplifying social good organizations. During her time there, she launched Social Good Tech Week, Lean Impact, and the popular Tumblr blog When You Work at a Nonprofit. Pittsford's extensive contributions to the tech community have been recognized, most recently with her being named a 40 under 40 in the San Francisco Bay Times. Alongside her advocacy and entrepreneurial work, she also invests in upcoming ventures like Avari and Republic Restoratives.
Leanne's driving force in her entrepreneurial success?
"I saw that LGBTQ (Lesbian, Gay, Bisexual, Transgendered, Questioning) women in tech were under-represented in all of the communities in which they were a part — women, tech and LGBTQ. I wanted to connect and elevate the lesbian community in a way that brought value to individuals and made our community stronger."

— Leanne Pittsford, Forbes
5. Martine Rothblatt, Geostar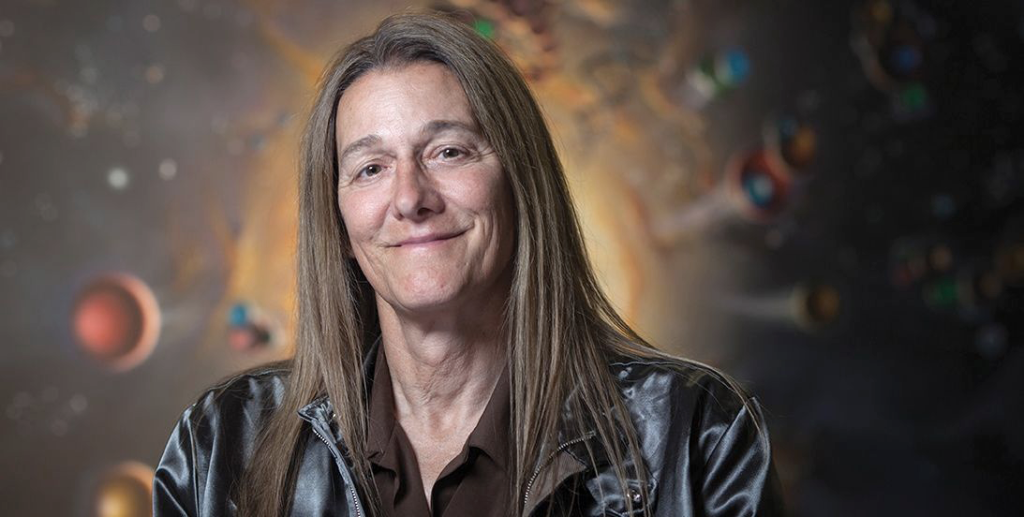 Being a strong advocate of trans rights and the highest-earning CEO in the biopharmaceutical industry is no small feat. Martine Rothblatt, the founder of United Therapeutics, is both and more. Martine is also an accomplished lawyer, author, speaker, and, of course, entrepreneur.
Born and raised in the metropolitan area of San Diego, Martine's formative years were marked by her father's serious car accident that threatened to leave him paralyzed. However, an experimental surgery allowed him to recover fully — sparking Martine's belief in the power of human ingenuity to overcome profound challenges.
As a gifted student passionate about astronomy, she enrolled at the University of California, Los Angeles (UCLA), only to leave after her sophomore year for a global sojourn. During her travels, a visit to a NASA satellite tracking station in Seychelles inspired a vision of a world united by satellite communications. This experience motivated Martine to return to UCLA, where she pursued a degree in communication studies and was deeply influenced by the works of space colonization advocate Gerard O'Neill. Martine graduated summa cum laude in 1977 with her senior thesis centered on international direct-broadcast satellites.
Following her graduation, she enrolled in UCLA's joint-degree program in business and law, specializing in the regulatory regime governing space flight and satellite communications. Martine eventually transitioned to representing scientific institutions and government agencies while studying astronomy at the University of Maryland.
In 1986, she left private law practice to become the full-time CEO of Geostar, a company developing satellite navigation technology — leading efforts to win international agreements for satellite orbits and spectrum frequency allocation for space-based navigation services.
Martine's career embodies her early belief in human ingenuity's potential to conquer daunting challenges. In her book, "Virtually Human," she says:
Once we realize that our essential sweetness is in our minds, and that each of us has unique life-path potential not fully tethered to a body-determined route, then it is as sensible to be transhuman as it is to be transgendered. The being is mightier than the gene.

— Martine Rothblatt, Virtually Human
Looking for more inspiration? See Breaking Barriers: 5 Women Entrepreneurs You Should Know.
Celebrating LGBTQ Entrepreneurs
As you can see, there are some amazing and inspirational LGBTQ business leaders and entrepreneurs changing their fields. They have made so much progress, but their work is not done. Author Scott Shigeoka states, "We must all work toward leveling the playing field for entrepreneurs, no matter their identities, and shine a light on the small-business owners who represent the true diversity of our country."
All small business owners know it takes strength — and even scrappiness — to become an entrepreneur or start a business. For LGBTQ entrepreneurs and other minorities, it often takes an extra dose of courage and even more hard work. This Pride Month, and every month, remember to take a moment to celebrate the influential LGBTQ leaders and business owners who advocate for change — and pave the way for future entrepreneurs.
Ready to celebrate Pride? Check out our latest blog post — 7 Ways Small Businesses Can Support Pride Month, where we share powerful ways small businesses can make a difference this month and beyond.
MakeYour Small Business Dreams Come True
At Guidant, we support all small businesses — helping entrepreneurs get the financing and support they need to run successful businesses. Guidant has supported over 30,000 small businesses across the U.S. and continues to be a leader in innovative small business financing solutions.
If you're feeling inspired to take the first step or level up your business venture, reach out to our team today for a free, no-strings-attached business consultation at 425-289-3200.
Call us today at 425-289-3200 for a free, no-pressure business consultation to get started — or pre-qualify in minutes for business financing now!
---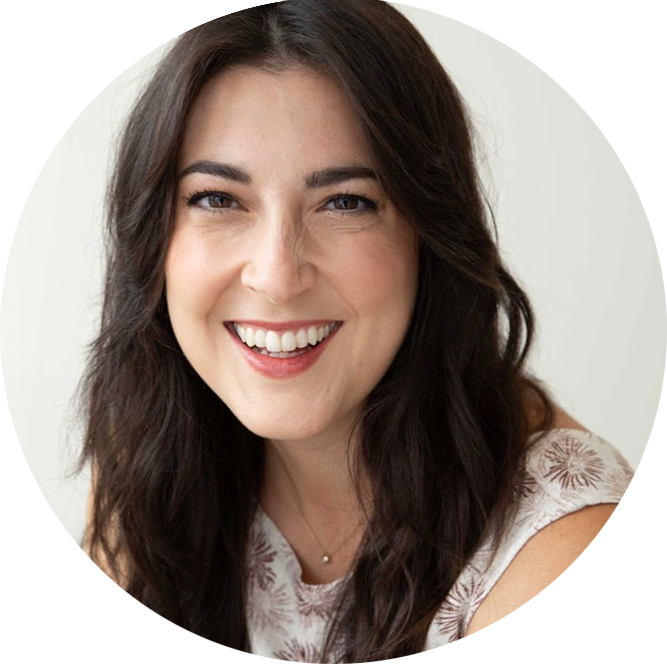 "I knew that I needed a funding partner that would be a reflection of the community we are trying to serve — and that is really where Guidant shines."
— Daniella Cornue, Le Village Cowork