How do you find a buyer for your business? In today's digital age, just about anything can be found online — and qualified buyers for your business are no exception.
The internet is filled with resources for connecting business owners with potential buyers, even in very niche industries such as organic food trucks or conscious cleaning services. While the internet is a great tool, there are also some effective ways to find financial buyers offline.
Whether you prefer online or offline, we'll help break down the ways to find a buyer for your business. And you can choose the best method for you that results in a fair sales price and low-stress exit strategy.
How to Find a Buyer
Whether you want to work with an individual broker, a specialized site, or a casual platform, you have options to meet your every need as a seller and find a buyer for your business.
With a range of costs from a percentage of your business to under $100 a month, you can even try more than one. You're looking for a simple sales process, a positive business experience — and a purchase price you can agree on with your qualified buyer. This crucial financial decision isn't one you want to rush.
Preparing for Sale
Before you seek your potential buyer, ensure that your business assets and financial statements are in order and ready for the due diligence process and, eventually, the sales contract.
Bank statements, cash flow statements, and other financial statements and accounting documents such as employment agreements must be ready to be assessed during the process — no matter your company size.
A successful sale also has a clear exit plan, so you'll be satisfied with the process of selling your business from start to finish.
1. Business Brokers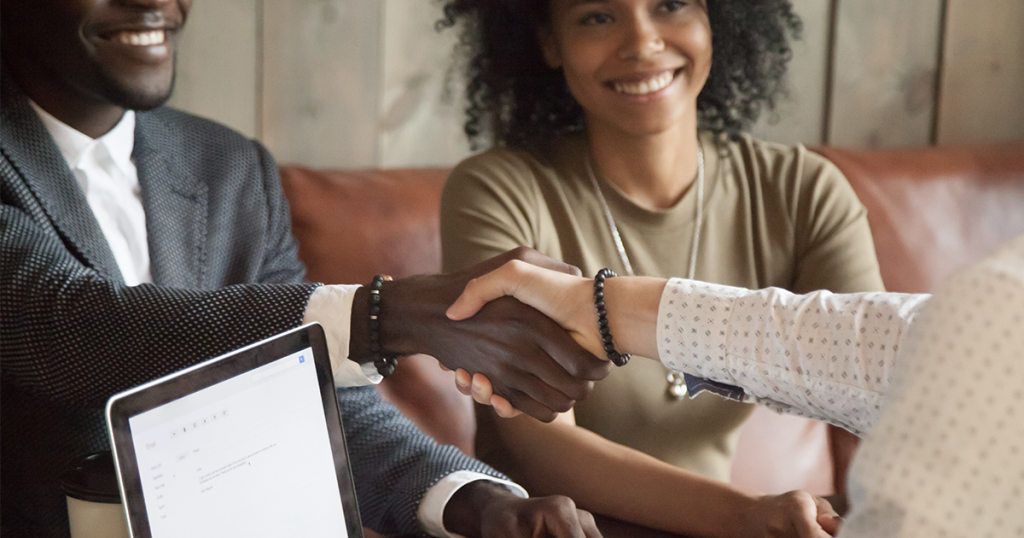 Using the services of a business broker is very much like the entire process of working with a real estate agent to sell your home. Working with a broker comes with many benefits, especially for first-time sellers.
A broker can help you find a buyer while maintaining company confidentiality. You won't get these benefits from posting your business for sale on public websites.
Experienced brokers also have a wealth of knowledge about how to market your business and resources, including a personal network, to help you quickly find the right buyer — and the right purchase price.
How much does working with a business broker cost?
Again, much like a real estate transaction, business brokers are paid by the seller. But that fee is only collected after the sale successfully closes. This commission fee is usually around 10 percent.
Ask your broker early on about the commission costs and what additional types of fees they might require. It's also a good idea to ask about the average percentage of the asking price that goes to the business broker when they close the deal.
If you're feeling overwhelmed by the financial aspect of selling your business, you can always consult a business lawyer.
How do I find a business broker?
A great place to start finding a business broker is the International Business Broker Association (IBBA). IBBA's site allows you to search for accredited members in your geographical area and industry to find businesses for sale.
Be sure to verify if your broker is licensed as a Certified Business Intermediary (CBI). A CBI certification ensures you're working with an experienced professional held to high practice standards in their work.
Business Broker Resources
You can also start your search for a business broker with specific companies rather than a search for an individual broker. Here are some resources to get you started:
2. Online Listing Sites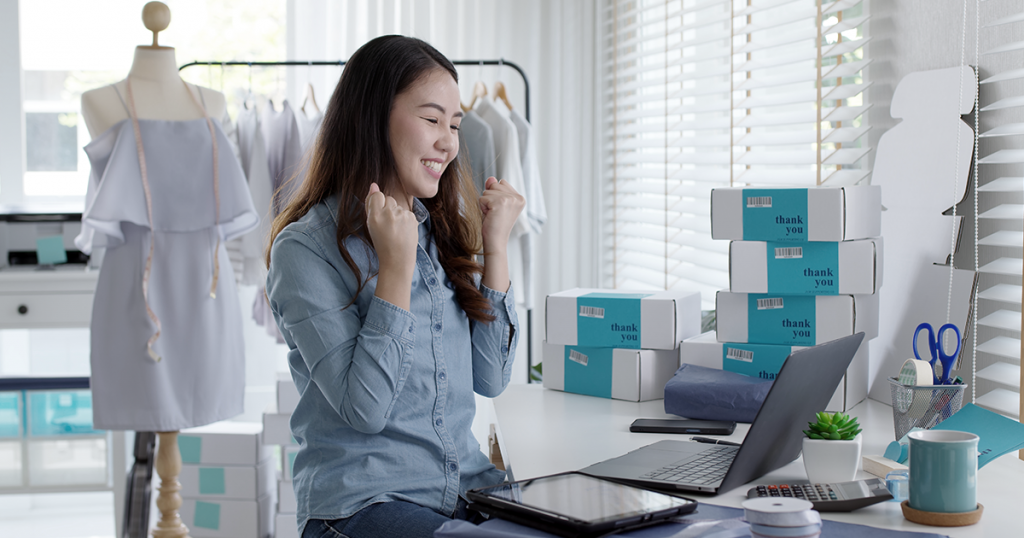 An online listing site is one of the easiest and most accessible places to find a buyer for your business. These sites are essentially online marketplaces that specialize in buying and selling businesses.
As a seller, you can create an ad from a template. And buyers can strategically find your business by browsing the site or searching by location, industry, price, or additional factors.
Even when you're working with a broker, sometimes they will utilize these sites as a part of their services.
How much do business listing sites cost?
One of the major benefits of using a listing site is affordability. Though sale prices vary depending on your platform, reputable sites have prices starting at around $50 a month. These sites also often have additional resources you can purchase a la carte, such as additional marketing tools or pricing information.
Listing Site Resources
Here's a look at a few reputable business listing sites where you will find a buyer for your business, which can all be used for both buying and selling a business.
BizBuySell is the largest online marketplace with over 100,000 successful business sales and 45,000 active listings.
BusinessBroker.net allows you to list your business for sale and can help connect you with an experienced broker in your area.
BizQuest was one of the earliest places you could buy or sell a business online. They pride themselves on excellent customer satisfaction.
3. Local Listings & Networks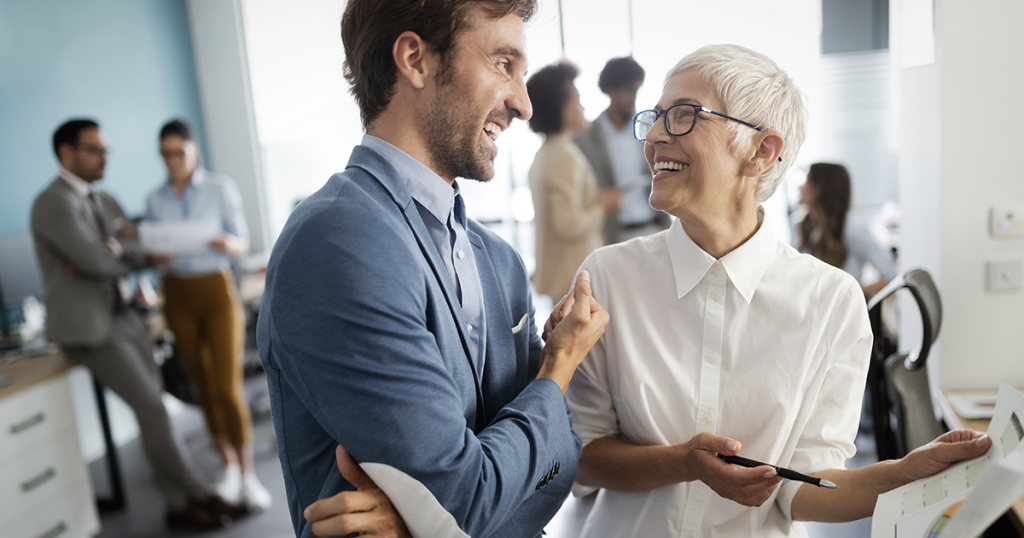 Looking for other ways to sell your business that are potentially cost-free and leave you in control? You may turn to more localized options, such as networking or Craigslist.
Craigslist sites exist for large and small cities across the country. You can create a free ad listing, which is searchable by anyone. Many use Craiglist because it's free. (Who doesn't like 'free' stuff?) But another benefit of using Craiglist is the possibility of finding a local buyer.
However, since Craigslist is an online marketplace for virtually buying and selling just about anything, you may receive messages from people who aren't serious or credible buyers. Your listing might also not drive much traffic from potential business buyers.
Another cost-free, though time-consuming, option to find a buyer is networking. You can spread excitement about your business sale by word of mouth. Talk to friends, family, and other business owners. Head to local meet-ups or tradeshows where you can talk to brokers or potential buyers. You may be surprised to find a friend who is a business consultant or knows a potential buyer for your business. Sometimes, who you know makes a huge difference.
You'll likely still want your business sale information located somewhere online, so you can easily direct interested parties.
When making your decision, consider both cost and timeline as critical factors. Working with a broker will likely result in a faster sale than posting on Craigslist or networking, but it's also more expensive.
Current Employees & Business Partners
One of the easiest ways to successfully transition your business to a new owner is to sell it to a business partner or employee. After all, they're already familiar with the business and have an inherent interest. But this transaction can get tricky when it comes to the asking price.
Someone you know may expect to get a "deal" from you, and whether that's something you're willing to consider or not, you'll want to have pricing data ready to present.
Let's say you think one of your employees would be able to run the company and be an ideal buyer. Then, you might want to discuss selling your business to them before starting your search to find a buyer.
If you're selling to an acquaintance, a business valuation can be extremely helpful in guiding the conversation toward the right sale price.
Key Takeaways
There are many different types of business buyers — and numerous strategies to find a buyer for your business. You could start by networking, then turn to a broker or online marketplace.
A wise rule of thumb is to be aware of all your options, recognize when one method isn't working for you, and move on to the next. If all goes well, you'll have a fair price, a signed purchase agreement, and a smooth sale and exit.
While there are many ways to find the perfect buyer, don't feel pressured to commit to just one. It's a big decision — and maybe even an emotional decision — so you'll want to think it through strategically with a level head. You want a reasonable sale price and don't want to exit without thinking through all the details of the sale process, no matter your type of business.
Remember: Before you put your business up for sale, make sure your business financials, or financial records, are up-to-date and ready to be scrutinized by strategic buyers.

See our Complete Guide to Selling Your Business to learn about the steps you need to take to successfully sell your business.
How Guidant Can Help
At Guidant, we specialize in helping small business owners grow and succeed — even when it comes time to sell your business. That's why we offer affordable Business Valuation Solutions to help you value your business at the right price, get a certified appraisal, and more.
Selling your business or finding a buyer doesn't have to be complicated. Guidant also offers a comprehensive Seller Suite of tools to help business sellers more quickly attract and engage quality buyers.
Looking for more information on financing for small businesses? Know a potential buyer looking for financing? Pre-qualify today at Guidant.