Guidant Financial has helped Clean Juice franchisees access $2.5 million in financing in just the first quarter of partnership.
---
The only USDA-certified organic juice bar franchise, Clean Juice, and Guidant Financial began partnering in June 2018. In four short months, Guidant has helped secure funding for 12 new Clean Juice franchisees, some of which were multi-location deals. Guidant looks forward to continuing to help support Clean Juice's growth nationwide.
Clean Juice is rapidly expanding in a world where health, wellness, and excellently-sourced food is gaining more and more recognition. Having started franchising only in 2016, Clean Juice expects to have 400 stores nationwide by 2021.
While the growth is exciting, Clean Juice is also highly focused on partnering with the right franchise partners. As of 2018 they have opened 41 franchise locations, 5 corporate stores, and are developing an impressive 70 more franchise locations.
Created in 2014, Clean Juice started when Kat Eckles, who had been making smoothies and juices a home for years, discussed the idea of starting a juice bar in the Charlotte, North Carolina area with her husband Landon. Tired of traveling for his job, Landon was ready to spend more time with his family. Embracing the idea, the Eckles opened the first Clean Juice location on their anniversary — June 5th, 2015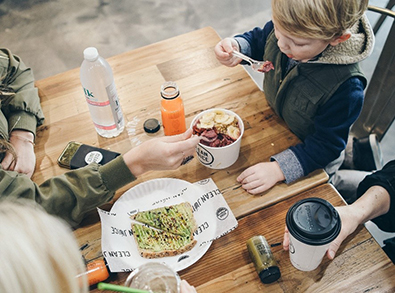 Clean Juice is an excellently-timed franchise, taking advantage of the fastest growing area of the US food industry. The Organic Trade Association reports that the organic food market hit $45.2 billion in sales in 2017, hitting a new record for an increase of 6.4 percent. Millennials are the greatest consumers of organic with millennial parents in the 18 – 34-year old range as the biggest group of organic buyers in the US.
Clean Juice focuses on a 'healthy body and strong spirit,' with products like trendy acai bowls and custom toast. They also offer juices, juice cleanses, oat bowls, and other healthy snacks. Clean Juice itself says, "We believe in organic. We believe it is the most efficient way to reduce exposure to chemicals and pesticides, avoid GMOs, and benefit from the higher nutrient content. It also can help to protect our water and soil and preserve our ecosystems. We make it easy to choose organic and get a truly healthy product."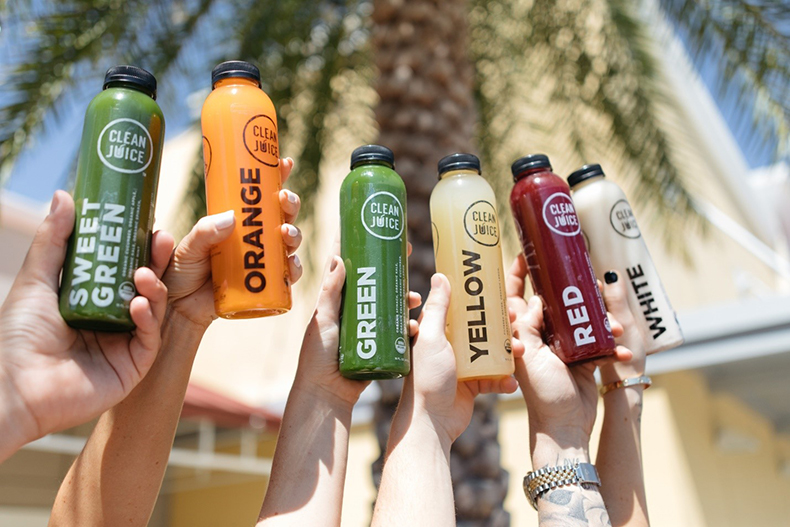 For potential small business owners considering a franchise, the total investment necessary to start operating a Clean Juice ranges from $254,000 – $502,000. This includes the franchise fee to own a Clean Juice, which is $42,500. To own multiple locations (at least two stores), the total investment ranges from $499,500 – $996,500, which includes the $76,500 franchise fee. Franchisees also pay 6% royalties and contribute 1% to a brand marketing fund.
Want to own your own Clean Juice? Guidant's partnership with Clean Juice helps set you up for success. Guidant's full suite of solutions includes 401k business financing (also known as Rollovers for Business Startups or ROBS); SBA, portfolio, and unsecured loans; and equipment leasing.

Clean Juice offers a very supportive franchise launch plan for new franchisees. Starting with 'Clean Juice University,' an intensive two-week program, Clean Juice is dedicated to ensuring franchisee success. Clean Juice University includes class training and hands-on, in-store training. A week before construction is complete, Clean Juice's Director of Construction visits to help make sure the new location fits with the brand's guidelines. Additionally, a certified Clean Juice trainer comes on-site for 10 days to support the store's grand opening. After launch, Clean Juice provides a Franchise Business Consultant to work with owners and their teams every four to six weeks to build the Clean Juice brand in the area.

With 116 franchises awarded through 19 states, Clean Juice has steadily accumulated awards for their growth and success. Franchise Gator named Clean Juice the 5th Fastest Growing Franchise of 2018. Clean Juice was also the 2018 Grand Prize Winner of the NextGen in Franchising Global Contest.

You can make franchise inquires at cleanjuicefranchising.com.