As our nation highlights the remarkable achievements of historical Black figures this month, it's also crucial to acknowledge the pivotal contributions of Black business owners and entrepreneurs. The growing number of successful Black businesses isn't only empowering other entrepreneurs and communities — but also creating job opportunities and boosting the economy.
Compared to pre-pandemic levels, Black business ownership rose by 38 percent this year with a reported 23 percent uptick in annual revenue growth, which is twice as fast for the average American business. Black-owned small businesses also recruited employees at double the rate of all businesses across the US.
In honor of Black History Month, we're excited to share some of the inspiring and unique stories from talented and hardworking American Black business owners. In these stories, successful Black business owners will share insights, how they overcame challenges in the small business world — and their secrets to success.
Black Business Owners Making Waves
With a rich history of small business ownership, numerous Black entrepreneurs have overcome complex challenges and paved the way for others to follow. Most of us are familiar with successful Black entrepreneurs such as Oprah Winfrey, Michael Jordan, or Beyoncé, but what about the inspiring work and stories of many lesser-known Black small business owners?
From consulting agencies to fashion-tech and other innovative products, here are five inspiring Black businesses and business owners who have made — and continue to make — big waves in their respective industries.
Dreaming of starting your own business? Learn everything you need to know to get started in 10 Steps to Starting a Business.
1. Michael Baptiste, Owner of BGM Agency and High Ticket Freedom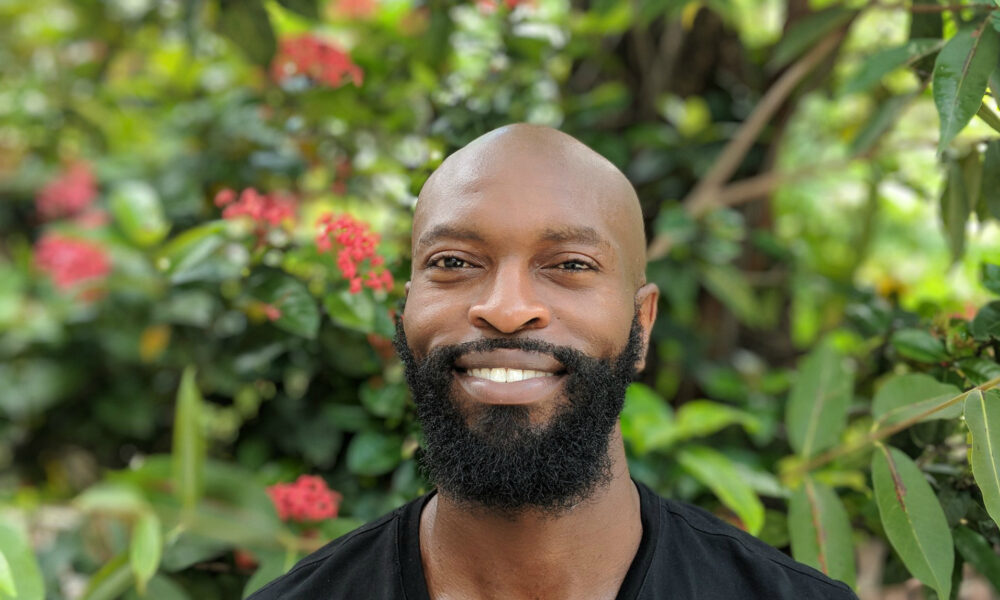 Despite growing up in poverty-stricken Miami projects with a single mother, Michael Baptiste always pushed himself to achieve success — striving to build a better life for himself and his family. Through his hard work ethic, Michael not only thrived in school but earned his first college scholarship to play NCAA basketball at 18-years-old.
But his life took a turn when he was hit with a serious knee injury, putting an end to his dreams of becoming a successful basketball player. While lying in the hospital bed, Michael made "the decision" that would forever change his life trajectory.
He soon applied and was accepted to Florida Memorial University, where he discovered the power of digital marketing. Since then, Michael has created over 15 digital products and co-created the world's first non-dairy BananaWave Bananamilk® beverage — doing business with some of the largest companies nationwide, including Walmart, Whole Foods, Amazon, GNC, and over 3,000 retail stores.
With his entrepreneurial spirit, Michael developed high-ticket sales for digital products, courses, and consulting. Michael opened BGM Agency alongside his High Ticket Freedom company in 2015. Since opening his businesses, he has helped clients produce over $1.5 million in both online sales and investments with his strategic coaching and sales strategies. His secret to success?
"My secret to success is the fact that I was starving for success. My starvation for success and to be the best is what drives me. That hunger has led me to be able to create two successful companies from scratch that have been feeding me, helping others, and expanding worldwide for years."

— Michael Baptiste, MyCorporation
Michael's story is an inspiring example of how determination and ingenuity can lead to success despite challenging circumstances. When a knee injury put an end to his dream of becoming a successful basketball player, Michael didn't give up. He sought out other opportunities and continued to work hard.
Building his business from the ground up was particularly challenging, given his socio-economic background. Nonetheless, Michael remained resourceful. He saved money and made smart investments in businesses — and he's still going strong today. Michael is now a full-time innovative life and certified Entrepreneur and Business Coach.
With the belief that everyone has a superpower, Michael continues to empower entrepreneurs around the world by helping them build a more conscious lifestyle. His businesses have consulted and coached high-level professionals, pro athletes, and small business owners on how to package their knowledge and brand into a "high-ticket" offer — which will generate more high-ticket sales in turn.
His business model and educational approach have made Michael an international award-winning product creator, innovative digital marketing consultant, and trusted advisor to many successful entrepreneurs.
Michael's advice to other entrepreneurs of color?
"Solve a real-life or business problem. If possible, solve a real need that people have so you'll always be in business. Seek a guide, or counsel, or a coach, or a mentor who can show you the ropes on how to become successful in this business as an entrepreneur of color."

— Michael Baptiste, MyCorporation
Looking to boost your business marketing skills and strategy today? See How to Market Your Business Successfully.
2. Sheilisa Burgess, Owner of Fria
Sheilisa Burgess has created one of the fastest-growing female-owned businesses: Fria. With its distinctive product line and niche customer base in an untapped market, it's no surprise Sheilisa's business has flourished.
Fria offers eco-friendly jewelry designed to combat hot flashes using thermal heat transfer and evaporative cooling. How does it work? The Fria bracelet, infused with passive cooling technology, is placed on the wrist — the area of the body where the veins are closest to the skin. When the wearer feels a hot flash coming on, they can add cool water to the bracelet, which will activate an instant cooling sensation.
Women with menopause quickly purchased a Fria bracelet of their own, seeking relief from hot flashes with a stylish and simple solution. Plus, the jewelry materials are durable, hypo-allergenic, and anti-bacterial. 
Sheilisa developed Fria as a lifestyle brand — committed to developing next-generation, wearable cooling technology and supporting women going through these transitions in their later years. That's why the business also offers education, engagement, and encouragement for women experiencing menopause.
"We all go through transitions, and mid-life is a huge one! When I first woke up with the idea of 'cooling jewels,' I had no idea that it was going to be a life-changing endeavor.

At the time I just wanted relief from the misery of hot flashes, and I wanted to create a beautiful, discreet way to address them without taking anything that was going to alter my biology and the natural progression of aging. I was inspired by a problem that needed a solution, and that solution could help the millions of other women who were also trying to manage the misery while still pursuing their life goals."

— Sheilisa Burgess, Women in Retail
Sheilisa's success story illustrates the power of exploring niche markets and providing innovative solutions to an often-overlooked customer base. By identifying and addressing a problem that many experience, Sheilisa's business quickly rose in popularity. But her dedication to educating and empowering women going through menopause has also been a driving force behind her success.
3. Kevin Gatlin, Owner of Playtime EdVentures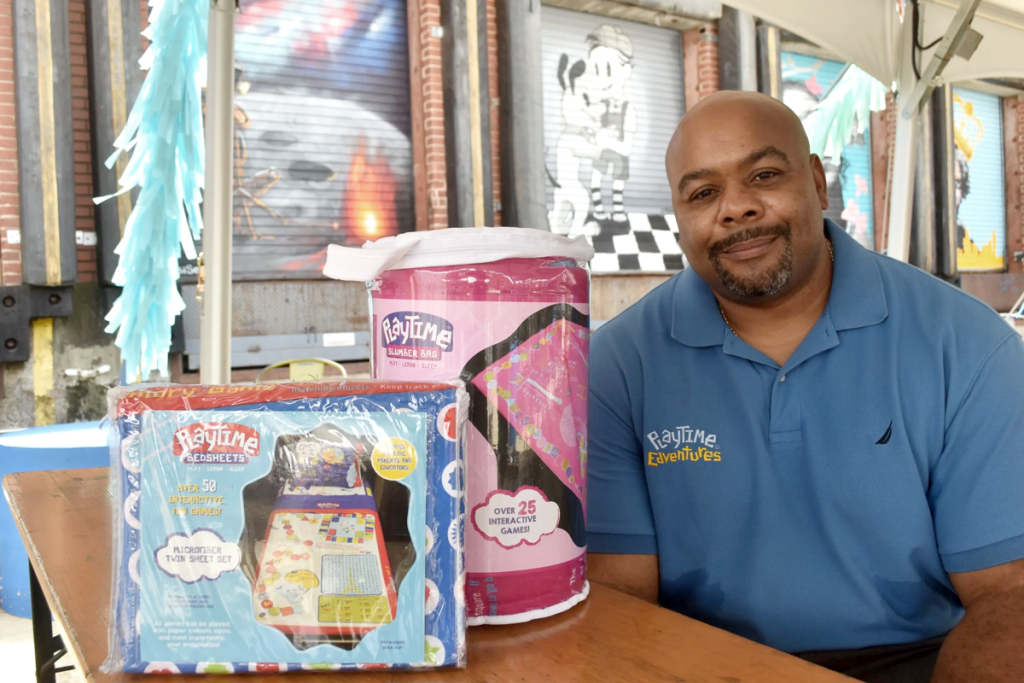 While visiting a friend's son in the hospital, Kevin Gatlin realized that many sick children — just like his friend's son — spent most of their days confined to their beds. Kevin's motivation to bring positive change led him to invent a series of products that deliver joy, learning, and playtime all in one.

In collaboration with teachers and parents, Kevin designed Playtime Bedsheets, an interactive bedsheet with over 50 activities for children to learn and play; Playtime Slumber Bags, a sleeping bag combined playmat with over 25 games; and Playtime Imagination Pillow, a story-engaging pillowcase.
Kevin opened Playtime Edventures in 2014 in Monroe, North Carolina. Since then, Playtime Edventures products grew in popularity, bringing more happiness, fun, and education to millions of sick children in hospitals.
In 2018, Playtime Edventures won the 2018 Best Small Business Hero Award. Kevin's secret to success?
"I believe the secret to my business success is having a high tolerance for the word 'NO.' You will need to have a high tolerance for this because you will hear the word 'NO' every day once you start your business! I live by the saying, 'God will never put more on me than I can bear.'"

— Kevin Gatlin, MyCorporation
As a Black entrepreneur, Kevin has grown accustomed to facing many 'NO's' — and believes that has driven him to achieve success. Despite lacking business resources, he advocated for himself and learned about patent attorneys, trademarks, and product manufacturing outsourcing.
Kevin's determination to learn the ins and outs of business as a new entrepreneur paid off in the long run. And yet, Kevin hopes to pave an easier path for other entrepreneurs of color by providing support. He also encourages other Black entrepreneurs to uplift each other in the small business world.
"Remember that our ancestors [African Americans] were inventors and entrepreneurs and they paved the way for us. We have to pave the way for the ones coming up behind us. We cannot quit!"

— Kevin Gatlin, quote from MyCorporation
What's the difference between a small business and a startup? Find out all the similarities and differences in Small Business vs. Startup: What's the Difference?
4. Jacqueline Twillie, Owner of ZeroGap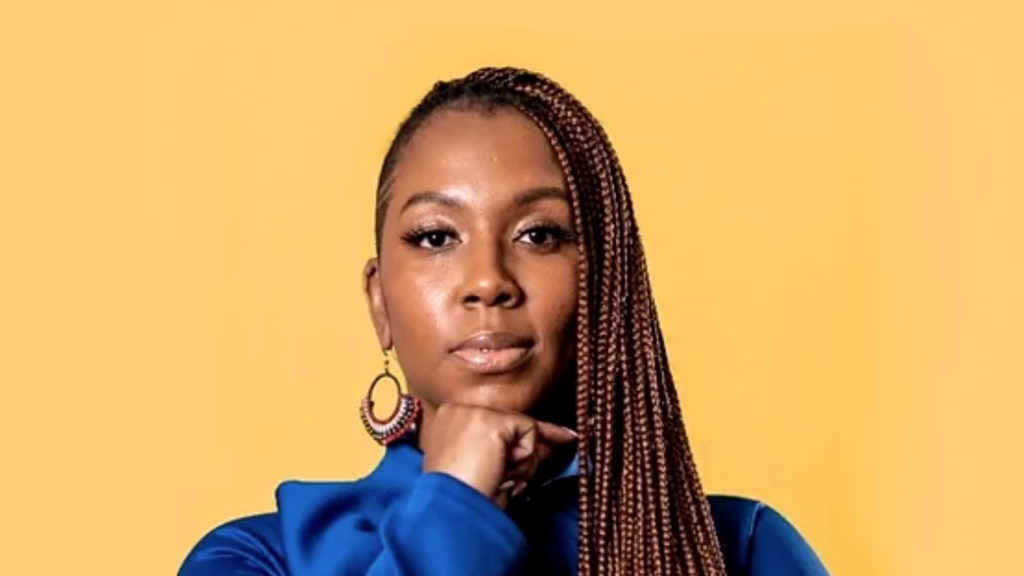 After earning her M.B.A. in Leadership from Tiffin University, Jacqueline Twillie founded a women's leadership training business and published two best-selling books, "Navigating The Career Jungle" and "Don't Leave Money On The Table."
Jacqueline's business, ZeroGap, is a training and development firm specializing in leadership development programs for women who work in male-dominated industries. Her lifelong mission? To help eliminate the gender wage gap through interactive leadership and development programs for women — and ultimately increase women's longevity in leadership roles within male-dominated industries.
Her work as a mentor for women-owned businesses and entrepreneurs goes back over a decade, working with institutions like Levo League and the Black Career Women's Network. You may have even heard Jacqueline's leadership and negotiation advice in the press and on the web at Forbes, Wall Street Journal, Essence, or elsewhere.
Her secret to success? Jacqueline attributes much of her success to her love for learning.
"Information gathering is the consistent strategy that I've used throughout my career to reach each level of success. … Someone once told me that when you stop learning, you stop living. I've clung to that statement and use it as a reminder that when I have a vision or dream, all I have to do is seek the information to create a blueprint."

— Jacqueline Twille, Black Career Women's Network
In 2022, Jacqueline received three nominations for Woman of the Year through the Negotiation Summit. She's now considered a global expert on women's leadership and negotiation — helping thousands of women entrepreneurs and young professionals.
In fact, Jacqueline has facilitated over 250 workshops and has coached over 10,000 women in negotiation. She also founded the Resilient Leaders Program in 2020, a leadership intensive for women and under-represented leaders working in male-dominated industries.
As for other Black entrepreneurs and career women, Jacqueline encourages them to set a clear vision and work toward the next level of success every day.
"For Black career women who desire to achieve her next level of success, I encourage her to set a clear vision and work toward that level every day. … When there isn't enough time in the day or when life gets in the way, make time to do one thing each day that will get her closer to that level. It's the smallest, consistent steps that make the biggest difference."

— Jacqueline Twille, Black Career Women's Network
Looking for advice on how to navigate uncertain times in business? See our How to Navigate Business Uncertainty for practical tips and insights to help your business survive and thrive — no matter the times.
5. Leonard Egerton and Clarissa Copper, Owners of the Frugal Bookstore
With a passion for books and promoting literacy in the community, Leonard Egerton and Clarissa Copper founded a bookstore in Roxbury, Boston: the Frugal Bookstore. Not only is the Frugal Bookstore the only Black-owned bookstore in Boston, Massachusetts — but it also offers Boston's largest inventory of books from Black authors. Their motto? "Changing minds one book at a time."
As a family-owned business, the Frugal Bookstore has a community-focused approach to bookselling — making itself the hub for book groups, authors, and the local literary scene. Leonard and Clarissa host social gatherings where both authors and readers of color can feel welcome and celebrated. Their approach and love for sharing books made the Frugal Bookstore an iconic spot in Roxbury and beyond. In fact, the business won Best of Boston's Bookstores in 2020.
While the business has been running fairly successfully for over a decade, its faced a few challenges over the past two years. The impact of the COVID-19 pandemic and the fluctuating economy almost forced the bookstore to close — until the community stepped in.
A GoFundMe campaign brought locals together to save the Frugal Bookstore. And the business quickly boomed. In just four days, they had over 20,000 orders. Even with all hands on deck — including their children, nieces, nephews, and other family members — Leonard and Clarissa still had to employ a fulfillment company to help meet the rising demands.
"We didn't realize we had as much support in our community and abroad… that definitely has continued. Not on the scale that we saw over last May [and] June, but it definitely has continued. A lot more people, customers,are conscious of wanting to support independent bookstores, and small businesses and businesses of color."

— Clarissa Copper, GBH News
The Frugal Bookstore is still alive and well-loved, remaining Boston's only Black-owned bookshop as of today. In the years they've been in business, the store has expanded to include authors from a wide range of backgrounds. Clarissa and Leonard's story is a testament to the power of passion and community support — proving that even during economic troubles, small businesses can endure and even flourish when a lot of love is put into it.
Need more inspiration or small business insights? Check out our Client Success Stories to hear the incredible stories of small business owners who have partnered with Guidant.
Driving Change: Black Entrepreneurship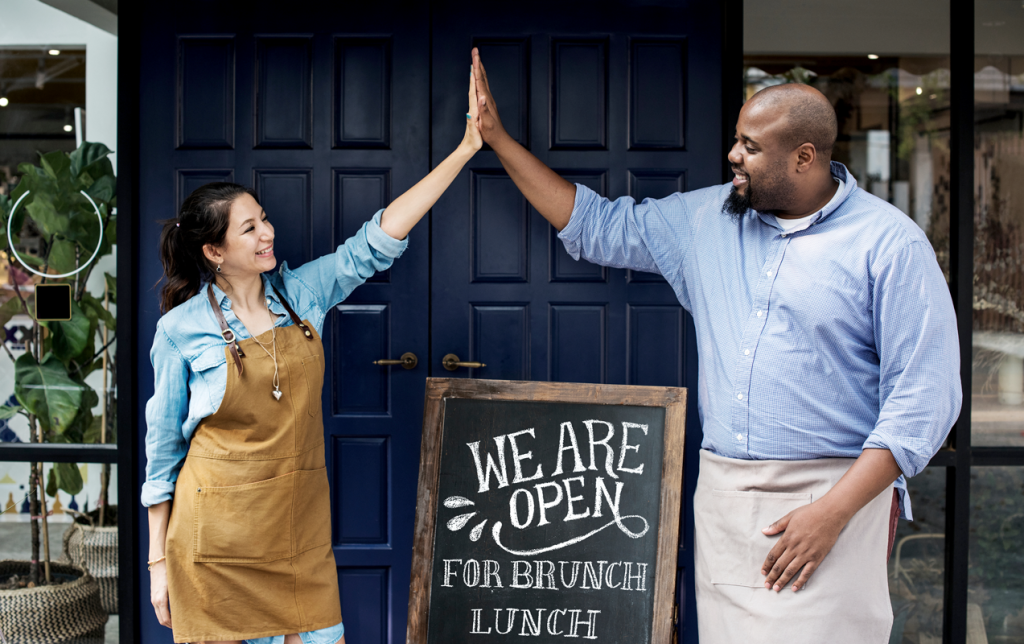 Despite facing significant systemic barriers, many Black business owners have made a tremendous impact on their industries, communities, and the American economy. It takes guts (and sometimes luck) to make it as a business owner — and Black entrepreneurs know this better than most.
The journeys of these five Black business owners showcase that with an innovative mindset, resilience, and dedication, achieving success is possible no matter the circumstances. From community bookstores to leadership programs, each one of these entrepreneurs built their businesses around the needs and values of their customers.
We hope these stories inspired you! Let's continue to celebrate the achievements of Black entrepreneurs during Black History Month and beyond. Whether you're looking to start your own business, looking to support a Black-owned business, or simply interested in learning about the experiences of other entrepreneurs, there are so many more inspiring stories and opportunities to explore.
Looking for business financing? If you're an aspiring or current Black business owner, don't miss out on these Top 5 Best Black Entrepreneur Grants and Resources!
Taking Your Business to the Next Level
Looking to take your business to the next level? Even if that's level one, Guidant can help you get there. With over 20 years of experience, Guidant has supported over 30,000 small businesses across America from a variety of industries and backgrounds.
At Guidant, we believe every business is unique. That's why we offer customized Business Financing solutions and Business Services tailored to fit your business needs — whether you're looking to start a new business, expand your current one, or need extra support to manage your day-to-day operations. With our education and people-first approach, our team of experts can help you achieve your goals and business dreams.
Call us today at 425-289-3200 for a free, no-pressure business consultation to get started — or pre-qualify in minutes for business financing now!
---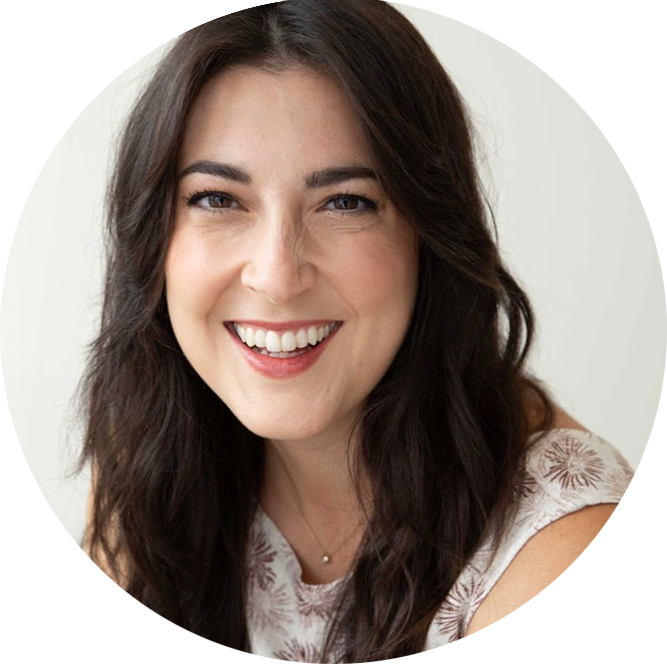 "I knew that I needed a funding partner that would be a reflection of the community we are trying to serve — and that is really where Guidant shines."
— Daniella Cornue, Le Village Cowork