"Startup" is a word often used when discussing small or beginning businesses. But what does it actually mean? Are all startups small businesses — and are all small businesses "startups"? What's the real difference between startup and small business?
Small Business vs Startup
The confusion is understandable. Many startups begin life with a handful of people and an idea, and so do many small businesses. In fact, the technology industry has given rise to many origin stories for startups, such as Apple Computer and Airbnb, which start in a garage or a dorm room. You may start planning at a kitchen table or a spare bedroom, which can be similar. But startups and small businesses have some key differences — from goals to funding methods.
Knowing these similarities and differences can help you chart the growth of your enterprise — and help you plan accordingly. Whether you're planning to launch a small business or startup, you'll want appropriate expectations throughout the process, including funding expectations.
Differences Between Startup and Small Business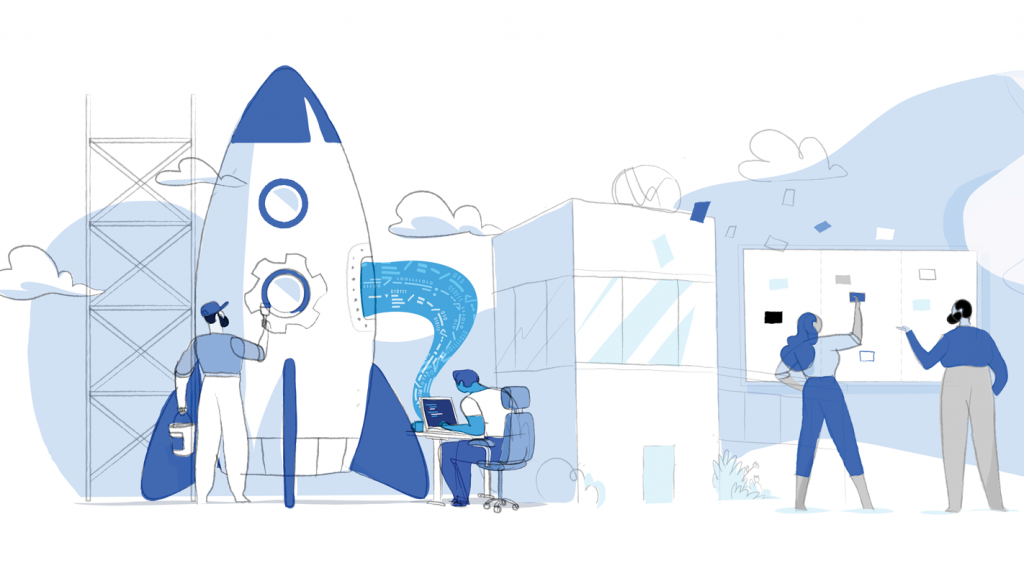 Goals
The goal of a startup is to become a bigger business from day one.
That's why startup models exhibit what business consultants term "growth intent." Startup founders want to find a scalable model for their business that will allow it to expand rapidly and perhaps even disrupt the industry. (Think Uber and Lyft, which developed an app and contract drivers to disrupt the taxi industry; in many cities, hailing a taxi became a thing of the past.) To that end, they may try various models to grow a product until they hit a viable one.
On the other hand, a small business's goal is to be successful as a small business as soon as possible. Small businesses' goals are not necessarily to grow; many small businesses remain as sole proprietorships for the life of the enterprise. Small business founders start with a business idea: a product or service. So, the main goal of a small business is to find a market to sell a product that keeps a business financially afloat. This is true whether their product is a cupcake, articles of clothing, or an auto repair service.
Profits
Startups don't often worry about profitability, at least initially. That's because they are usually funded enough to try several models for the business — until they hit one that can scale up and be profitable. In a nutshell, the business plans of startups focus on exponential growth. This is the biggest difference between startups and small businesses.
But small businesses must be concerned about profitability immediately. A small business that doesn't turn a profit in a reasonably short time is unlikely to find success. An owner whose business doesn't make any profit is unlikely to have the cash flow to keep the business going, buy the materials needed, and keep the doors open (or the computer portal working if it's an online business!).
Time Frame
A startup, by definition, is aiming at becoming a larger business. Therefore, startups don't remain startups year after year. They either transition into becoming a bigger business or fail as a startup.
Alternatively, a small business doesn't have a set time frame. Many small business owners are content to run their business year after year — as long as it's profitable. Some small business owners ultimately want to pass a profitable business on to their families and possibly aim to build a family business.
Size
A startup can begin small, with a visionary founder and a few trusted associates. But again, startups always aim at becoming bigger with quick growth, or else they can perish as a startup. This is why a startup company has a scalable business model from the very beginning.
Small businesses can start very small, with a sole proprietorship. After that, if the founder wants to grow the business, that's certainly possible — or it can remain a sole proprietorship as long as the proprietor wants. The U.S. Small Business Administration (SBA) defines a small business as having no more than 1,500 employees, so a small business can grow considerably before transitioning from the "small business" category. After that size is reached, it's simply a successful business. Both startups and small businesses have growth potential — but their growth projections vary. The rate of growth for small businesses are typically slower.
Risk
A startup plan is to become a significant company with the capacity to disrupt its industry. While many startups have achieved both goals, by no means do all startups become either successful companies or industry paradigm shifters. Because of this, a startup carries more risk than a small business.
That's not to say that small businesses are without risk. Statistically, 20 percent of small businesses fail in the first year, most commonly through failure to turn a sufficient profit. But there is still a significant risk differential. In other words, small businesses are considered less risky than startups.
Leadership Style
Startup founders must be comfortable selling their company, vision, and product continually. They need to interface comfortably with funders like venture capitalists, angel investors, new employees, and possibly consultants and other advisors. They are sometimes visionaries and always salespeople. Startup founders are often called upon to give presentations and inform investors, employees, and the public.
Small business owners can also be visionaries and gifted salespeople. But they don't need to be. An auto repair company that does excellent and reliable work can attract customers by word of mouth rather than by PowerPoint presentations at industry conferences. The leadership style of a small business can be whatever style works to create and produce the product, sell it and keep customers happy.
Relationship with Sector and Industry
Startups have generally pinpointed an inefficiency or other drawback in their sector or industry in some way in which they can add a service or product that doesn't already exist. Typically, startups aim to disrupt their industry, as Airbnb disrupted the lodging industry.
Small businesses, on the other hand, often have a vested interest in their sector and industry, staying roughly the same over time. Once they've found a market, small businesses usually only change to acquire a market share or stop the potential of losing share.
Funding Sources
Many fledgling businesses need funding to continue. However, startups and small businesses look to different entities for funding. Funding for startups have specific types of investors, such as venture capitalists and angel investors. Venture capitalists fund promising startups for as much as $1 million or more per round. Angel investors generally want to mentor and help a startup, perhaps in the same industry where they once ran a business or consulted. Startups also look to crowdfunding sources. Because of this, startups typically have a higher financial investment with equity investors.
Many startups' ultimate funding goal is to sell shares to the public through an initial public offering (IPO). An IPO is a complicated process in which investment banks comb through the business and value shares. IPOs are offered to the public through stock exchanges. Larger businesses can also buy startups in their industry.
Typically, venture capitalists or angel investors aren't used for small business financing. Small businesses looking for funding can look for business loans from banks, credit unions, and other lenders. Small businesses can also obtain funding from alternative sources such as Rollovers for Business Startups (ROBS), which uses retirement funds such as 401(k)s. In this case, a ROBS plan acts as an angel investor in many ways.
A successful small business can grow to the point where it can consider an IPO or private equity funding. In contrast, startups aim at an IPO from the first. A small business generally only considers equity funding once its achieved considerable success — it's rarely a gleam in the owner's eye from the first moment.
Similarities Between Startup and Small Business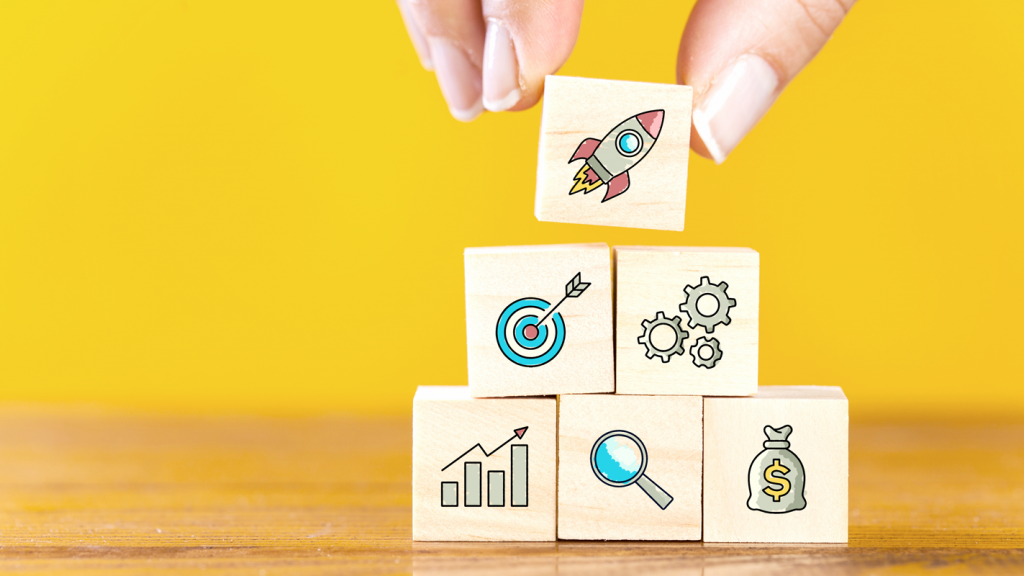 Beginning Idea
Both startups and small businesses begin with a business idea — whether it's a new computer platform or an excellent breakfast at a local diner in a location where a diner has never been before. After that, though, the two business models diverge.
Sector and Industry
While some of the best-known startups are often tech companies, startups don't need to be in the tech sector. Both startups and small businesses can exist in any sector and any industry!
Need for Profitability
While startups have a longer time to establish profitability (due to generous funding of models by venture capitalists and angel investors), they need to turn a profit, or they will fail. Small businesses have a shorter time frame to turn a profit, but they, too, will only succeed if they can. Profits are the lifeblood of business.
Size and Growth Prospects
Startups aim to be large from the beginning. That's why successful ones are often large companies. But small businesses can also grow into large businesses, depending on the popularity of their product and the founder's evolving vision. Many notable large companies started as small businesses. The original McDonald's restaurant, for example, started as one establishment in California during the 1950s. The then-owner likely didn't see Golden Arches stretching from sea to sea (that vision came later!). Both startups and small businesses can grow into large and successful businesses.
Your One Shop Stop for Small Business Funding & Solutions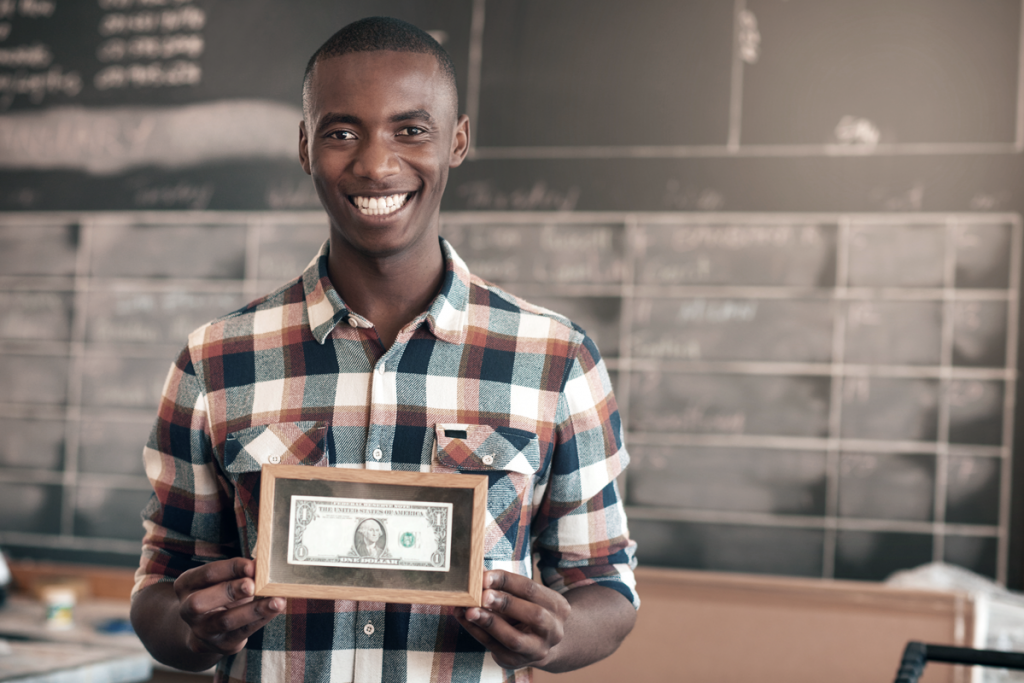 Looking for small business financing? Guidant has your back. Since 2003, Guidant has helped fund and support over 30,000 small businesses across the U.S. Our team of financial experts offers innovative small business financing solutions, whether that be through SBA loans, 401(k) business financing, and more. Getting your business off the ground can be difficult in the current economic climate. That's why we're here to simplify the process — and help you start your dream business.
Ready to take the next step and pre-qualify for financing today? Pre-qualify in minutes now!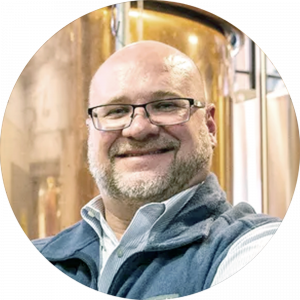 "I owe a sense of gratitude to Guidant for helping me get here. It was a turning point for us moving forward."
— Stephen Such, Falling Sky Brewing