Now that your business is set up, let's take a look at the annual requirements needed to keep your Rollovers for Business Start-ups (ROBS) structure in compliance with IRS and DOL regulations.
Adding ROBS Annual Requirements to Your Yearly Planning
Even after your new business is operating, it's important to remember the are annual requirements that keep your Rollover for Business Start-ups (ROBS) structure and 401(k) plan in compliance with the IRS and DOL. It's easy to forget with the hustle and bustle of starting a new business, but you should plan these requirements as part of your annual process.
It's crucial to remember that even in the unfortunate event your business closes or is sold, you still have these annual obligations. During the setup process, you'll choose when your 401(k) plan year ends. The annual requirements are based on this plan year end — so they might come due after the close of your business. In the case of closing your business, you'll need to officially delegate the change to the IRS and close your files.
It's also essential to remember that you need to file corporate taxes for your business on your own. Guidant's Plan Administration services are to ensure your 401(k) plan remains compliant with the IRS – not to file your business's corporate taxes. Some mistakenly believe our Plan Administration services will file your corporate taxes. Or, because we ask about taxes, that your 401(k) is being taxed. Neither is accurate.
All this information is important to remember during your annual processes. Even if you aren't working with Guidant, a reputable ROBS provider will have a Plan Administration team to help you keep your 401(k) plan in compliance.
Plan Administration Services at Guidant Financial
Due to the complexity of ROBS, you'll want an expert by your side to assist with your yearly compliance process. This process makes sure you're meeting IRS compliance regulations, which ensures you don't receive a taxable distribution.
Like all things IRS-related, the official compliance language can cause confusion. It's important to clarify these terms so you can understand your business needs.
Plan Administrator – YOU are your 401(k) plan's Plan Administrator. Because you're the owner of the business that's offering the 401(k), you're the one that's is administering it. You're ultimately responsible for making sure the plan is correctly operated.
Plan Administration – Guidant Financial (or whichever third-party administration firm you hire) handles the plan administration. Plan Administration providers take care of the required reviews and reporting so you can file your Form 5500, among other duties.
The small difference between a Plan Administrator and Plan Administration is important to clarify upfront. As we go cover what to expect from Guidant's Plan Administration services, we'll reference both terms.
If you choose to work with Guidant Financial, our Plan Administration team will oversee the paperwork and compliance checks required to make sure your 401(k) plan is compliant with the ROBS arrangement. This involves the preparation of the Form 5500 with a full Annual Plan Report and Statement of Value. Form 5500 is the key annual return that reports the assets within the 401(k) plan. Form 5500 shows the IRS and DOL that your plan and ROBS structure are in compliance.
We'll need some information from you to prepare these documents. When the time comes, we'll tell you how to submit the information – which you'll do online in our Client Portal.
While not all-encompassing, here's what we usually need from clients: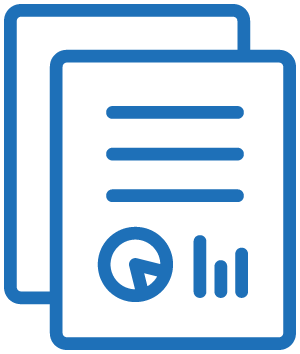 Year End Summary
In the Client Portal, you'll answer some basic questions about your 401(k) activity during each plan year. The questions are a combination of Yes or No answers and high-level financial info.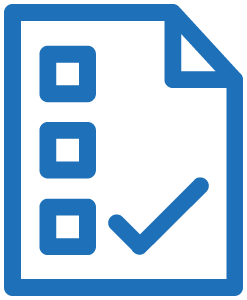 Employee Census
You'll provide information about your employees. We'll guide you through what information you need – here's the typical info:
Name
Social security number
Hours worked
Compensation
Date of birth
Date of hire
Date of termination
The required information can vary based on situational details. We use this information to calculate items like the eligibility of employees in the plan and employee contributions. Manually entering the census information for each of your employees (and yourself) can be time-consuming. If you decide to use our payroll, your payroll will be integrated with your Guidant account. No need to manually enter all that data!

Financial Info
We'll ask for your Profit & Loss Statements and Balance Sheets. We use these documents to help us produce an annual business valuation. That valuation lets us determine what your stock investment is worth on an annual basis.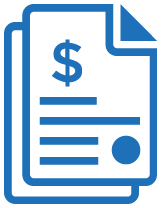 Investment Management Statements
If you or your employees make any deferrals into the 401(k) plan, we'll need statements from your custodian. These statements show the funds contributed to the 401(k).
Guidant is responsible for preparing the Form 5500 and helping you, the Plan Administrator, file it with the IRS and DOL. If your Annual Report shows your plan needs corrections to keep compliant, you'll be responsible for following the instructions we lay out.
With Guidant's Plan Administration Services, you don't have to navigate all this on your own. Your Plan Administration team will email you reminders to submit info to the Client Portal, and be there to answer questions you have along the way. Guidant is always here to make sure you remain in compliance with the IRS and DOL.
Below is a comprehensive list of annual items you'll need to complete every plan year. These are based on 401(k) plan requirements and corporate/C Corp requirements:
401(k) Ongoing Requirements
C Corporation Ongoing Requirements
Pre-Qualify Today!
Rollover for Business Start-ups SBA Loans | Portfolio Loans | Unsecured Loans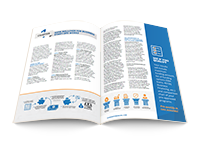 Download the Guide
Download the Complete Guide to 401(k) Business Financing – you can save it for later or print it at your leisure.