Going into business for yourself shouldn't mean going into business by yourself. Building a team of employees, contractors, and professionals that you can turn to for help can make it easier to scale and grow your business — and keep you sane in the process.
Even if you plan to be a 'solopreneur,' it's important to understand how the right team can help you find sustained success.
When you're first starting, generally it may make more sense to contract a professional you trust, rather than hiring in-house. In this win-win situation, you still get the expert advice you need without paying the hefty salaries of professionals such as lawyers and accountants. Consider filling these 'roles' when building a team of trusted professionals.
Consulting a CPA when building your business is a prudent decision. A CPA can help you better understand the tax implications of your business's entity type, ensure you're making wise financial decisions when negotiating a business price, and answer general accounting or budget questions. Keep in mind that while a CPA can help with many of your business needs, some activities (like payroll), can also be accomplished through a third-party provider at a lower cost.
Anytime you're negotiating a contract, signing on with a vendor, or executing any type of legal agreement; it's important to consult an attorney who understands your personal and business goals. The right attorney can help you avoid costly mistakes and set up a risk management plan. Especially if your business falls into one of the federally regulated or professional services industries, you'll want a trusted attorney to help navigate the sometimes murky waters of federal red tape.
Many business owners believe they can put off choosing a payroll provider until late in the business set-up process. However, even if you are your only employee, working with an experienced payroll company can have a lasting positive impact on your business.
Any time you pay yourself or other employees there are required state and federal taxes. Though these taxes are relatively small, missing them or paying them late can result in hefty fines. Paying your employees through a third-party provider ensures these payments are made on time and correctly. Payments are even often covered by the payroll company's 'guarantee' in case of error on their end.
Some payroll providers, such as Paychex and ADP, also provide more robust services as a part of their packages — services like HR support, applicant tracking, and other necessities.
It's important to shop around when choosing where to set up your business banking. Your personal bank may or may not be the right place for your business banking needs. Here are some questions to consider when choosing a financial institution.
Do you need everything in one place? If it's important to have your business banking and personal banking under one login, screen, etc., you may want to use your personal bank for business (or vice versa).
Will you need a loan? You should always look at multiple lenders when applying for a business loan, but it makes sense to bank somewhere that's small business friendly if you want to apply for a loan in the future.
Can I easily use the technology? Consider if your bank's technology makes doing business easier for you. Whether it's syncing with your POS system or a user-friendly app, your financial institution should make things easier for you.
As a small business owner, you'll undoubtedly need a great credit card. Just like business banking, this may or may not mean working with your personal bank. Depending on the nature of your business and your anticipated cash flow, different perks may make more sense. For example, if you have good cash flow from the start, you can look for a card with higher cash back, or if you're traveling a lot, a card with bonus miles could save you money in the long run.
If there's a chance you'll need to carry a balance, look for a card with low or no interest rates for the first year. Short-term debt with high-interest rates can cause a deep hole that's hard to climb out of — find a card that can help you avoid this, even if you're not earning points and perks.
It's becoming more commonplace for larger organizations to bring their creative teams in-house, but for most small businesses, hiring external creatives makes more sense — and is now easier than ever. The growing gig economy has encouraged more writers, designers, and media professionals to offer their services a la carte. Depending on the work you're looking to have done and the level of expertise you need, it's possible to hire creatives on sites like Fiverr, by performing a search on LinkedIn, or even Instagram — where many professionals now advertise a portfolio of their work.
Common advice for hiring managers is to hire slow and fire fast. What this really means is: create a thoughtful, repeatable hiring process that allows you to vet candidates, hire people who are a great fit, and onboard employees who contribute in a meaningful way. And if that hiring process fails, you can feel confident parting ways with an employee who's not working out.
When creating a hiring process, there's a fine balance between properly vetting candidates and being respectful of everyone's time. Here are a few things to keep in mind.
Document your process. Documentation helps to ensure your hiring process is repeatable and sets expectations for everyone involved.
Set expectations with candidates. Managing timelines and expectations with candidates is a great way to ensure a positive experience on both ends. Anyone actively applying to and interviewing with your company should know what the next step in the process is and when they'll hear from you next.
Train your interviewers. Interviewing is a skill that not everyone has had the opportunity to learn. If you include members of your team in the process, help them understand which kinds of questions are most effective, legal, and appropriate for the role being filled.
Though each role requires specific questions to ensure your candidate meets basic requirements for the role, there's also information you should try to discuss with every person no matter which role they've applied for. Here are a few tips to keep in mind when constructing your interview questions.
Talk about culture and values. You can teach someone almost any skill out there, but it's much more challenging to coach someone how to fit into organizational culture. Ask candidates about what their values are and what values they're looking for in a company. Does their answer align with yours? Can they provide examples of how they've lived those values in previous roles?
Ask for specific examples. You'll want to ask for open-ended questions, but mix in a fair share that begin with "tell me about a time you…" These questions help you gain an understanding of a candidate's skills and abilities, as well as how they apply those skills and abilities in work situations.
Know what you can legally ask. There are topics you should not discuss in an interview, even if the candidate brings them up. This protects both you and the candidate. Plus, you don't want any information that could lead you to make an unfair or biased decision. Be sure to let anyone and everyone in the interview process know that these topics are off the table:

Sexual orientation
Family status
Political affiliation
Disabilities
Gender
Military status
Nationality, race, and immigration status
Age
Even before the interview process is underway, you're faced with the decision of prioritizing which kinds of roles to fill on your team. The reality is that you would probably love all the help you can get, but time and budget restraints may only allow for a few key hires.
The decision should relate to your business needs. If you need someone on the ground, making cold calls, who is 'in' the action every day, look for an individual contributor. If you need someone to be more strategic and don't have time to manage direct reports yourself, look for a manager who can take some of these responsibilities off your plate. Your business may also need a skilled worker such as a line cook or cleaner.
The rule of thumb is that early hires should make it easier for you to focus on running and growing the business.
Employee compensation is an emotional topic and one that involves much thought and consideration. There are a few steps you can take up front to ensure you're paying your employees fairly and competitively.
Research industries standards in your geographical area. Business location makes a huge impact on compensation standards, especially if you're in an area with a high minimum wage. Consider all the roles and responsibilities you'd like your hire to take on as well as how much experience you expect someone to have when looking for comparisons.
Consider total compensation. If you're offering benefits such as paid leave, medical insurance, or a retirement plan, you should include the dollar value into the total compensation package. Be sure to discuss these values upfront with anyone you're making an offer to.
Turn to the experts. Because compensation is a complex topic, there are third-party companies you can turn to for help. For example, PayScale offers software available to employers to determine a fair range for compensation based on factors in just about every industry.
Recruiting Great Candidates
No matter what kind of role you're trying to hire for, you'll likely need to post the opening on your internal website and a third-party site. Using a job-posting site helps ensure more qualified candidates see your role. There are many online recruiting tools and job boards that work well for different types of jobs and price ranges.
LinkedIn. You should already have a personal LinkedIn profile (if not, do that now), but you may also want to build a page for your business. You can post your job on LinkedIn simply by sharing a link in your post. If you do have a page for your business, you can share it specifically in the jobs section and even allow for applicants to apply directly through the site. If you're hiring a managerial or executive position, LinkedIn is a great place to tap your professional network to find the right candidate.
Indeed. Indeed is a simple, affordable, and very user-friendly place to post a wide range of jobs. As an employer, you can search through Indeed's database for resumes or even promote your post. Their site also makes it easy for candidates to find your open role while looking on their phone.
Craigslist. Many employers turn to Craigslist for posting jobs, because viewers are usually a part of a large local audience, and it's completely free. However, many people don't consider Craigslist a professional job site, so you may not have much luck if you're looking to fill a role with high education or experience qualifications.
If you don't have the time or interest to commit to the hiring process, you have the option of working with a staffing firm or independent recruiters. There are multiple ways you can establish a relationship with a staffing firm, but the most common is that that they'll perform the recruiting on your behalf, vet candidates, and send you the best ones. Generally, if you hire someone they've referred, you pay the staffing firm either a flat fee or a percentage of the new hire's salary.
Whether your new business requires hiring a full staff or just meeting a few professionals you can turn to for advice when needed, always take building your team seriously. The people you surround yourself with will have a direct impact on the success or failure of your business. Fortunately, considering your needs, creating a thoughtful hiring process, and investing in recruiting can help ensure you find the right people to support your growing business.
Pre-Qualify Today!
Rollover for Business Start-ups SBA Loans | Portfolio Loans | Unsecured Loans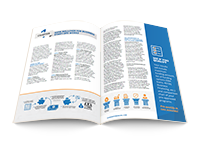 Download the Guide
Download the Complete Guide to 401(k) Business Financing – you can save it for later or print it at your leisure.