Are you starting a small business, or did you recently start one? Becoming a small business owner is a huge step in your career and life journey, likely one filled with both excitement and anxiety.
No matter what your new business idea is — from a wine shop to a commercial cleaning business — building your brand through marketing is something you'll need to address sooner rather than later. According to Entrepreneur, branding is "your promise to your customer."
Creating a clear and consistent brand will generate a loyal customer base. You can also extend your brand reach and gain new customers as you go. But how do you start? If you're ready to start building and marketing your brand for success, keep reading! You'll learn everything you need to know to get started — all with a simple plan to follow.
See How to Market Your Business Successfully for a comprehensive guide on everything you need to know about marketing your business.
What are Business OKRs?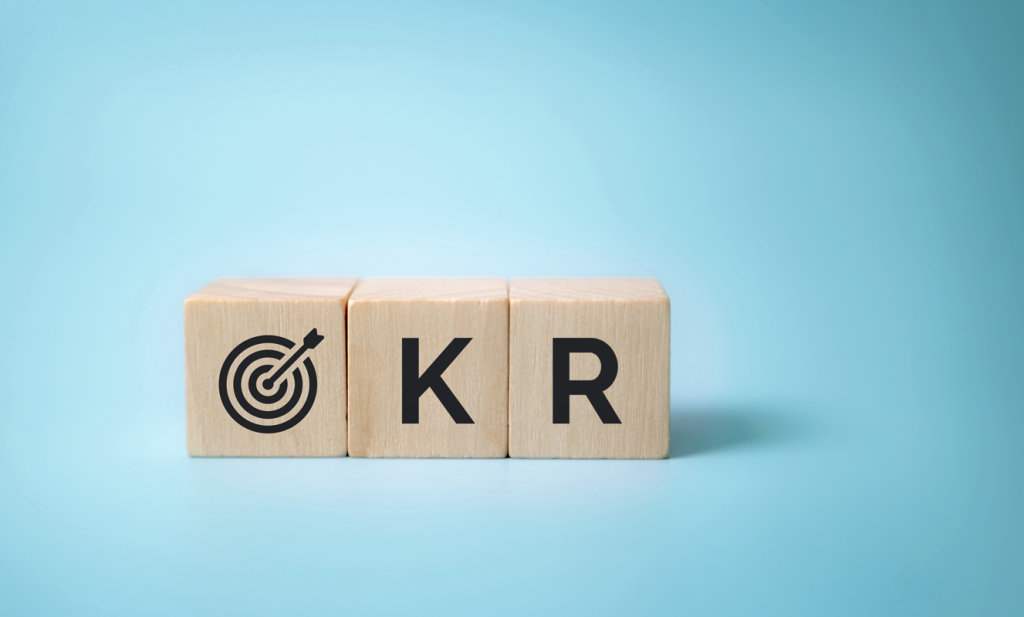 Before we get started with marketing tips, let's talk about Objectives and Key Results, also known as OKRs. Business OKRs focus on the output of your work, in contrast to focusing on the daily tasks you do to complete your work.
With OKRs, you get the five essential ingredients of a successful business: focus on priority tasks, accountability with target-driven goals, increased engagement by working towards shared objectives, transparency in strategy, and progress tracking.
These types of objectives or company goals keep you and your team focused on the larger goal instead of just ticking off items on a list. For example, is your sales goal to grow your business by five percent? How about doubling your customer base? These are both ambitious goals, and you'll need alignment from all parties — from sales teams to marketing — to achieve them. You can think of them as your team OKRs for your entire company.
Other benefits of OKRs include helping your entire team feel a larger sense of purpose and "developing "a culture of shared purpose." Here are some pitfalls to avoid as you develop your OKRs:
Don't forget to monitor and measure your OKRs. You've done a lot of work to get your marketing OKRs set, so you want to ensure you measure them. You'll read more on goal creation and goal management below.
You make your OKRs too easy to achieve. Without a challenge, the OKRs aren't helpful.
Your OKR list turns into a to-do list. Your objectives and key results are the broader goals that are focused on output (not the steps you have to take to get there!)
Measuring Your OKRs
Once you get going with your measurable goals or organizational objectives, it's time to measure them. Here's a rundown on all the different types of goals you can measure:
SMART goals are goals that are "Specific, Measurable, Achievable, Realistic and Timebound."
Stretch goals are just that — a stretch for you and your team. You can think of stretch goals as extra credit. Whichever type you choose, the key is that you set measurable targets.
Outcome-based goals focus on results such as increased sales, improved customer satisfaction, or reduced costs.
Problem-solving goals address an issue or take advantage of an opportunity, such as expanding into a new market.
Process-oriented goals are designed to improve the efficiency of individual tasks or business processes by establishing key success metrics.
Another item to remember when you're working on business OKRs is that you aren't looking at individual objectives. These are larger goals for your whole team or company, not individual employees!
Here's how to create an action plan for setting up and measuring your OKRs:
Assign numbers to your OKR goals. Do you want to increase employee satisfaction to 95 percent? Are you looking for an email customer engagement rate of 15 percent? According to this Indeed.com article, achieving 60-80 percent of your goal is seen as a very good success rate.
Decide how often you'll track your metrics. It's up to you – you can track quarterly, yearly, or choose another timeline. Maybe you want to set a schedule that follows your quarterly objectives.
Create a scorecard. Indeed.com says you can do this with a simple 1-10 scale. You can call this a scorecard or template, whichever you prefer.
Grade your scorecard or template for company goals. Convert your numbers to percentages and measure outcomes. Follow up with your team regularly by setting up quarterly or weekly check-ins for advanced goal tracking with detailed insight.
How to Build a Brand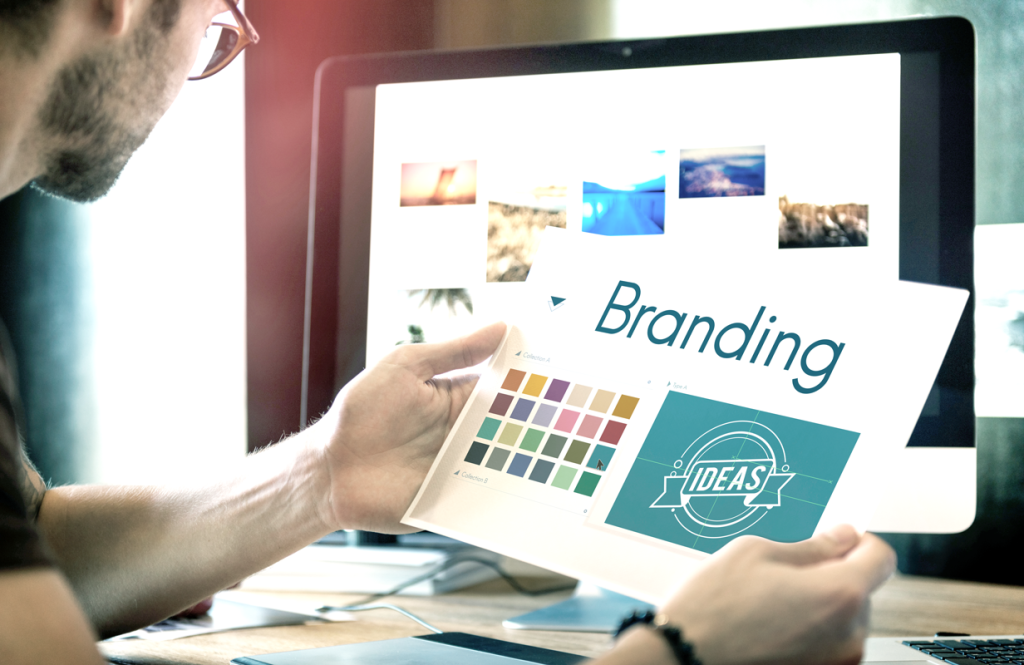 Now that you have a better idea about business OKRs and measurable marketing goals, we can get down to some tried and true branding and marketing tips to help you reach your goals and business objectives, build a reputable brand you can stand behind, and help with customer retention.
1. Announce with Advertising
If you have a brick-and-mortar store, it's time to pull out some sandwich boards and promote your new shop. You can also make tabletop advertising pieces and ask other local shops to promote yours (and you can return that favor). Other advertising ideas include printing fliers, brochures, or business cards. You want to brainstorm promotion ideas to get the word out to your potential customers!
Remember to include your hours and contact information on anything you print, including a call-to-action for customers to visit, a website link, a sign-up for an email newsletter, or any other action you want them to take — or anything you want them to know.
Advertising your business is an important part of growing and building your brand in your community and beyond. Being able to craft the right message to your target audience pays dividends if done consistently.
You can decide exactly who to reach and how often. In a world where word-of-mouth referrals are still king, being thoughtful about what you put out into the world is essential for making an impact and establishing a robust brand presence. Get creative, be visible, and be sure to stick with it! With careful attention to positioning, partnerships, promotions, and press coverage — you'll be well on your way toward building an unforgettable brand.
Getting ready to launch your business? Get prepared for your grand opening in Marketing for Your Business Launch.
2. Build a Website
Whether you sell products online or own a physical store, all businesses need a website! According to Forbes, "a website can have a massive impact on a business's success." Even if you don't feel like you're technical-savvy, you can create a basic website using simple web-building tools or hire a small business to build one for you.
Whichever route you go, you can prove to your customers you're a legitimate business with a website. This is also a fantastic time to show off your logo and other branding work you've been working on, including promoting any special events you'll be hosting. Some companies add a blog to post content as part of an inbound marketing strategy. Most importantly, you can generate leads and drive organic traffic through search engine optimization on your website — which can drive business growth.
Building a website is one of the most important ways to establish your small business online. Having your own digital space gives customers an easy way to learn more about your brand and products or services. Your website presence can also help create trust, as customers can use your website to get in touch with you, see reviews or customer feedback, or check out industry certifications.
By creating a website that looks professional and reflects your values, you can help your business stand out among competitors and showcase all the reasons why customers should choose your products or services. Put simply, if you want to turn heads and convince potential customers to become loyal fans of your business, having a website is a must!
3. Help Customers Find You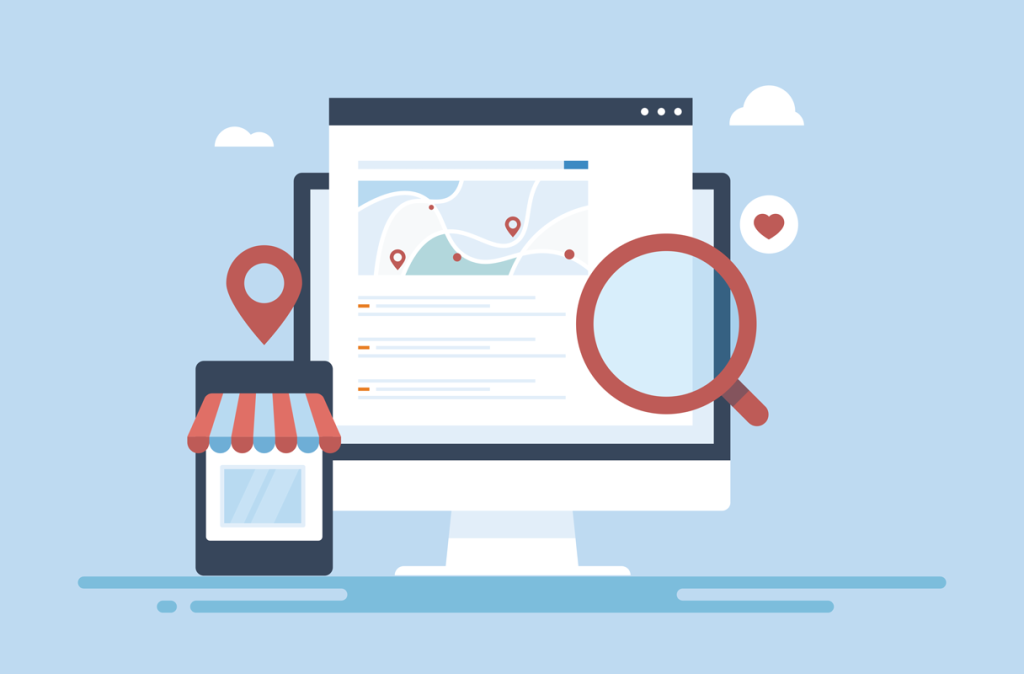 Building a small business brand is no small feat. For maximum visibility, one of the most important steps you can take is to make sure that potential customers can easily find you online. Setting up business accounts on Yelp, Google, and any other review sites not only ensures that your clients have access to all the information they need but also provides an opportunity for them to leave reviews.
Of course, it's never fun to get bad reviews. But if you proactively set up shop in these digital spaces, you'll be more likely to respond to customers' complaints in a timely and understanding manner. That way, everyone wins — satisfied customers and a strong brand reputation! Managing your reviews is critical and can even mean losing a large client if customers read too many negative posts, according to Forbes.
You can use Google My Business for free to set up a business profile. As with other advertising, be sure to include your hours, location, and anything else important for your customers to know.
4. Start Up Your Social Media Engines
While some people get a thrill from social media, others may cringe when the term is brought up. Either way, if you're not on social media, you could be missing out on a large set of customers.
Social media is one of the most important tools in the small business arsenal. The ability to reach more people on platforms like Instagram and Facebook is invaluable for businesses — no matter their size. By taking control of your social media presence, you can create a comprehensive marketing campaign, draw new customers, and build a strong, consistent brand identity.
After all, how will potential customers discover the incredible products and services you're offering? Make sure your business is getting seen by using online platforms to build relationships, create trust, and showcase what makes your company special! Creating engaging content that resonates with your target audience through organic posts and targeted campaigns can help you reach a larger market, grow your business, and make your brand known.
The platforms you use are up to you, but common ones for business include Facebook, Instagram, and LinkedIn. The rules and word counts vary, as do the goals for each platform. A good place to start is with Yelp's social media overview for small businesses.
5. Celebrate Your Business with an Event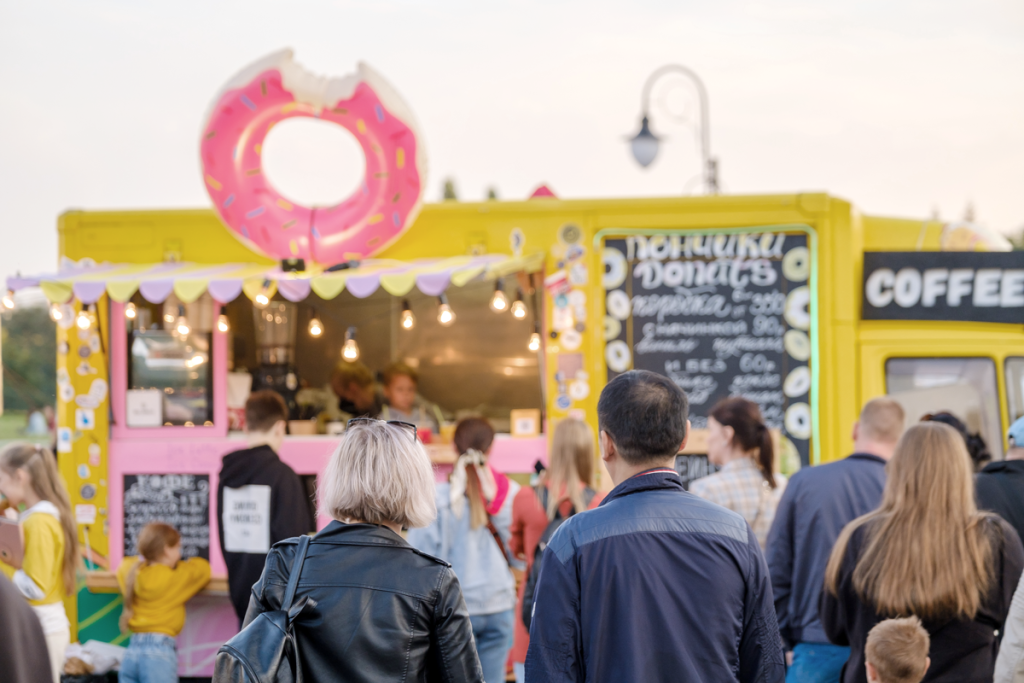 A grand opening party is a smart way to generate excitement around your new business. Already had a grand opening? Throw a holiday party or a one-year anniversary party! The idea is to get the word out about your business and get people talking about your product or service by joining you at an event.
If you don't want to throw your party alone, many small businesses will partner together. For instance, if you have a wine shop and want to attract more people, bring in a small cheese business that pairs well with your wine. You'll generate even more interest — and gain a strong partner in the process. If all goes well, hopefully, they'll do the same for you someday, too.
Hosting events can be an important brand builder for small businesses. Taking the time to create an event gives a business a chance to show off what it does best — and connect more authentically with the community. It's an opportunity to demonstrate how your business is unique, network with potential customers, and build valuable long-term relationships.
Events also serve as powerful marketing tools, as people who attend often become ambassadors for your brand by talking about it to their friends and family. If you're just getting started with your small business, don't underestimate the power of events! Hosting events can help open up an invaluable world of networking and marketing opportunities for small businesses.
6. Host a Contest
Contests are a must-have for any small business looking to get its name out. Not only can hosting a contest help you promote your brand, but they're also great opportunities to reward customers and increase engagement with potential buyers!
Hosting a contest is a fun and effective way to reach new audiences and boost awareness of your brand. Contests can also drive engagement by getting people to take the desired action — such as sharing your page or commenting on a post. Fun and interactive contests will stay in people's minds long after they've been concluded.
You can also incentivize customers to shop with you or reward them for their loyalty, ensuring they come back time and time again. For example, growth-oriented companies typically offer weightier prizes such as products and services rather than just cash upfront. This helps your brand create lasting relationships that benefit both the customer and the business.
This is another tip where a partner can come in handy, too. Partnering with other small businesses or people when hosting the contest can be an added bonus — two networks equals twice the exposure! Another bonus of hosting a contest is being able to curate your company's email list with new markets that may lead to future customers. By offering fun prizes and marketing your contest, word will spread quickly about your business, and you'll generate excitement around your products or services.
7. Build Strong Relationships
Building a small business brand today is about so much more than just making a quality product or delivering great customer service. It's also about connecting meaningfully with the community — and there has never been a better time for a business to work on its social and community impact!
Customers want to know why they should buy from your business beyond its customer service, products, or services. Engaging with your community can help show that your business is interested in making the world a better place. Plus, community involvement can be a great way to give back and build an amazing reputation for your business.
Sponsoring teams at the local community center, donating to schools, or volunteering at the local food bank are all great examples of how your business can make a meaningful impact on the community — and build an exceptional brand for years to come.
If you're just getting started in marketing, discover more marketing insights in 6 Tips for Getting Started in Small Business Marketing!
Building Your Best Brand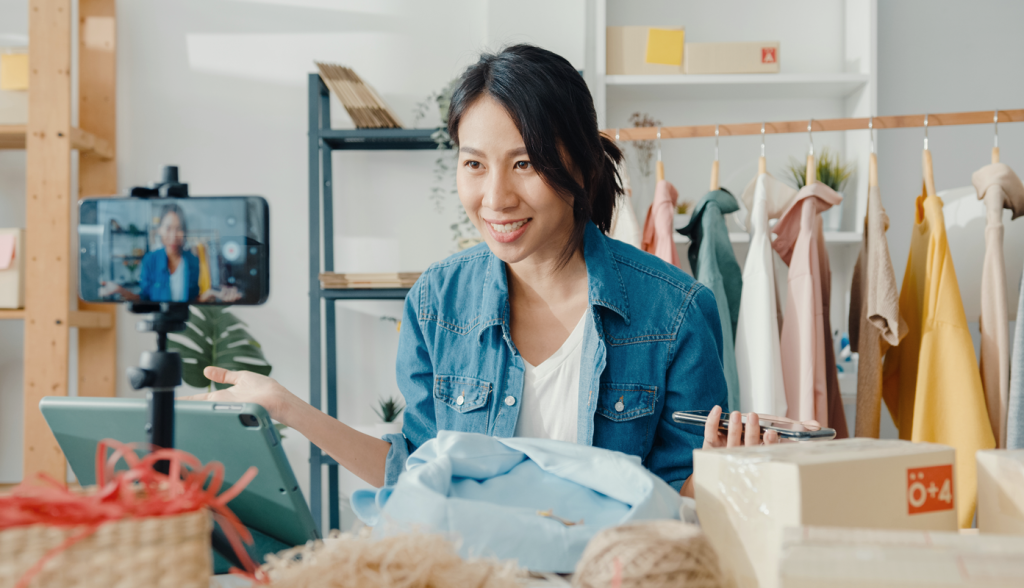 When it comes to launching or sustaining your small business, building your brand should always be at the forefront of what you're doing. Customers want to see a company that is consistent in its products or services, provides exceptional customer service, and is aligned with its values.
These days, customers are also looking to connect with brands they can trust. Show the world that your business is authentic and reliable — post on socials, advertise your products or services thoughtfully, participate in events, and give back through volunteering efforts!
As part of your marketing strategy, don't forget to set measurable goals and business OKRs as you go and track them so you can see what's working — and what's not. And, of course, share updates on team goals with your team! By setting smart OKRs, setting up a goal management system, and marketing your business effectively, you're well on your way to launching a successful brand.
Unlock Your Potential with Guidant
Guidant Financial is a tried-and-true business partner that can help small business owners focus on what they do best: building their brand and growing their business. With guidance from key specialists, access to innovative funding methods, and help to create a customized strategy, Guidant knows how to help you make the right moves to get ahead.
Trusting an experienced team can help alleviate the stress of running your business and let you focus on success. Our team of dedicated experts can help you secure the business financing you need to start or grow your business — all with innovative methods tailored to your plans, fast turnaround times, and accessible customer service.
Plus, Guidant can support you throughout the lifetime of your business, taking the hassle out of managing grueling admin processes or paperwork. Our comprehensive and affordable suite of Business Services, including Bookkeeping and Tax support, Payroll processing, and more, can help lighten the load so you can focus on what really matters.
Call us today at 425-289-3200 for a free, no-pressure business consultation to get started — or pre-qualify in minutes for business financing now!
---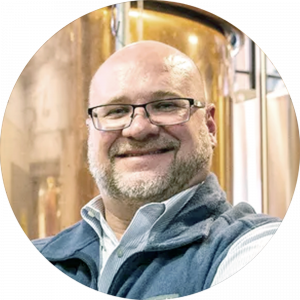 "I owe a sense of gratitude to Guidant for helping me get here. It was a turning point for us moving forward."
— Stephen Such, Falling Sky Brewing