Marketing is essential to all small business strategies. But it's even more important to know how to market your business during economic slumps.
In March of 2022, annual inflation reached a 40-year high — after the U.S. economy rebounded from the short-lived pandemic recession in 2020. And now, nearly 60 percent of small business owners anticipate a recession in 2023. While recessions sound scary, take heart: Recessions come and go. But your business doesn't have to.
Since 1948, we've experienced about one recession every six years. Economic experts say that recessions or economic downshifts are natural stages within business cycles. Why? Market conditions rise and fall like ocean waves — and small business owners must adapt to navigate them. And like the ocean, market conditions don't stay calm forever.
So, what's a small business owner to do to market their company during an economic downturn or recession? First, stay calm and don't panic. History proves that what goes up must come down! And in the meantime, you can drive your business marketing strategy to ride out the storm. In fact, you can even use the storm to build up your marketing strategy, and you may even find you have customers coming to you — not the other way around.
Keep reading if you're ready to stop chasing the market and make the market come to you in 2023! We'll take a closer look at how marketing can impact your company and offer time-proven strategies on how to market your business.
Why Marketing Matters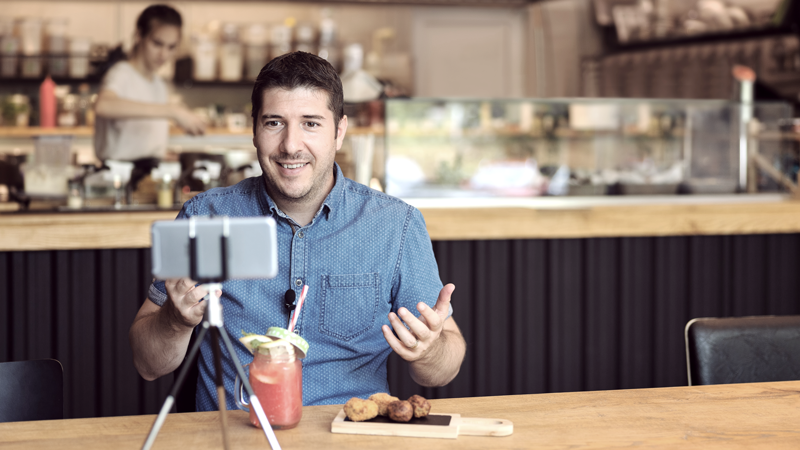 Before we get into the marketing tips, let's examine why marketing is integral to your business's success. Marketing is key to all businesses in every shape and size — and it's arguably even more important for small businesses.
Whereas many larger companies or franchises reap the rewards of established brands and advertising, you're on your own as a small business owner, especially if you're just starting out. But marketing doesn't have to be a mystery. Marketing is often the driver of a successful, thriving business — and it can even be fun!
All that said, let's get started so you can make an impact with your marketing sooner rather than later. Instead of sticking with what you've always done, why not get creative?
Here are the top five ways to amp up your marketing for 2023! You can turn up your marketing creativity and turn these marketing tips into new customers and business.
Just getting started in marketing your small business? Here are 6 Tips for Small Business Marketing.
How to Market Your Business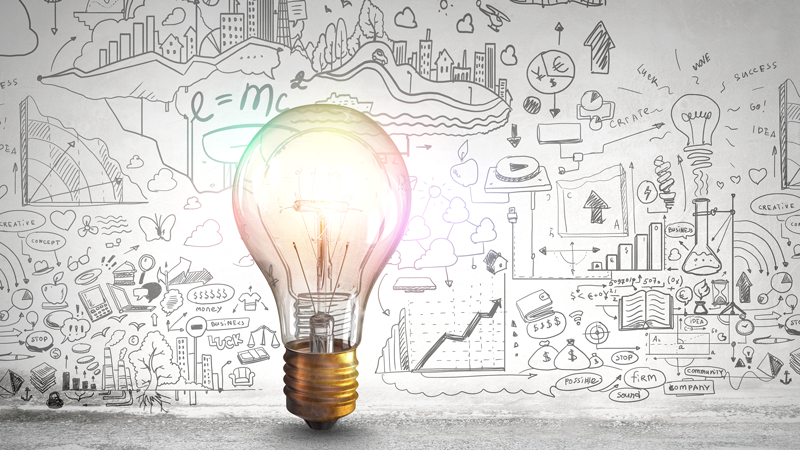 1. Know Your Competition
When was the last time you really thought about your competition? If you're a newer small business, it may have been recently. But, if your doors have been open for a while, it's a good idea to reassess the competition. And by knowing your competition, you can see where your business stands.
The first step? Pinpoint your top competitors and make a list of them. Then, you can break that down and look at the similarities and differences between your business and theirs.
For example, say you're a local downtown coffee shop that sources organic coffee beans. But then you notice another store across the street — with more foot traffic — that offers the same product or experience.
Now might be a time to look at what you can do to stand out from the competition. Remember: If everyone's doing it, it's no longer your differentiator.
Once you determine who your top competitors are, ask yourself:
What is your business's key differentiator? And what is your competition's key differentiator?
Is your business's key differentiator still valuable or unique?
What is your competition doing differently or similarly? What's working for them, and what's not working?
Once you've assessed the competition, it's then time to evaluate your audience. Many companies prefer to make audience personas for marketing. Personas are essentially made-up characters that represent your ideal customers. Then, you can use these personas to define your marketing plan and tactics moving forward.
Let's imagine one of your customer personas, using the coffee shop again as an example. Maybe one of your personas is a young career person who eats breakfast and grabs coffee in your shop every Monday through Friday. Maybe she also brings her laptop and works for a few hours. Now ask yourself a few questions about her:
What's her motivation for coming to your shop each morning?
How long does she stay? What does she eat and/or drink?
What needs does she have while she's there? Are you meeting them?
Do you have more than one audience? Of course you do! To establish your personas, try this exercise yourself — and put yourself in your customer's shoes as much as possible. Once you complete the exercise, you'll be ready to start targeting your marketing.
But why bother with creating customer profiles? You can create more closely targeted marketing that meets your customer base's needs even better when you do. As a result, your customer experience and service increase. And happier customers lead to business growth.
How do you use data in your business and marketing? Become an Efficient Data-Driven Business in 5 Steps!
2. Check Your Value (Proposition)
Before you define or revisit your value proposition, let's take a look at what a value proposition is. Investopedia says, "A value proposition in marketing is a concise statement of the benefits that a company is delivering to customers who buy its products or services."
So, a value proposition is key because it drives your marketing and aligns all your messaging. Using your value proposition on your website is popular, as is putting it in front of your shop, depending on the type of small business you run. Videos and graphics are also popular for showing value propositions in engaging ways.
New to the idea of the value proposition and not sure where to start? Here are a few tips on how to write your value proposition from HubSpot:
Create a customer profile or audience persona, as we discussed above.
Rank your products or services to how well they fit your audience(s).
Write your value proposition.
Tip: HubSpot and other online sources offer easy-to-use templates to follow the process and make it yours. (Alternatively, you can hire a marketing consultant — or find affordable offshore marketers from companies like DOXA Talent to help you with this task!)
Need affordable and reliable talent to help with your marketing needs? DOXA Talent provides small business owners with borderless talent to help meet their unique needs — without breaking the bank.
3. Lead With Thought-Leadership
Connecting with audiences is top of mind in marketing. Let's return to the coffee shop scenario. Your coffee-loving customers may want a stronger value during an economic downturn. They may want to see their cup of coffee stay the same — or even earn an incentive with coffee purchases, like the tenth cup free. The key here is to align your marketing with the needs and wants of your audiences.
You can offer reassurance, too — anything that showcases you're a knowledgeable leader in your field showcases. To start this process, your executives can write thought-leadership pieces for your blog or a local publication. And you can address the current economic state and offer your thoughts on it.
4. Foster New Relationships and Deepen Established Connections
What better time to invest in your relationship-building than now? Building connections with other business owners or professionals can help you build a robust support system. You can connect with local businesses or use networking sites like LinkedIn.com.
And remember to foster your more established relationships, too! Take an old colleague out for a coffee chat or reach out to old contacts. If you last talked with your suppliers or partners a few weeks ago, check up on them. It could be as simple as a phone conversation or a quick visit to their office or site. This will keep your business top of mind and in good standing. Plus, your connections may recommend your business products or services to someone looking.
5. Train (or Re-Train) Your Team
Your team is usually the front line for your small business. That's why it's crucial that what they say is on brand, targets your audience, and the current market conditions. If it's been a while since you did executive training, now is the time.
Start by updating them on what's going on in the industry as far as trends, then work on social media platforms and technology. If you have new software with key customer benefits, ensure your executives know about it. The key is communicating with the executive team so that everyone is talking about your business the same way. That way, your customers — and prospective customers — will receive the same marketing messages.
Ready to become a master business communicator? See our Top 5 Effective Business Communication Skills Every Business Owner Should Know.
Marketing: Succeed By Staying Calm and Adapting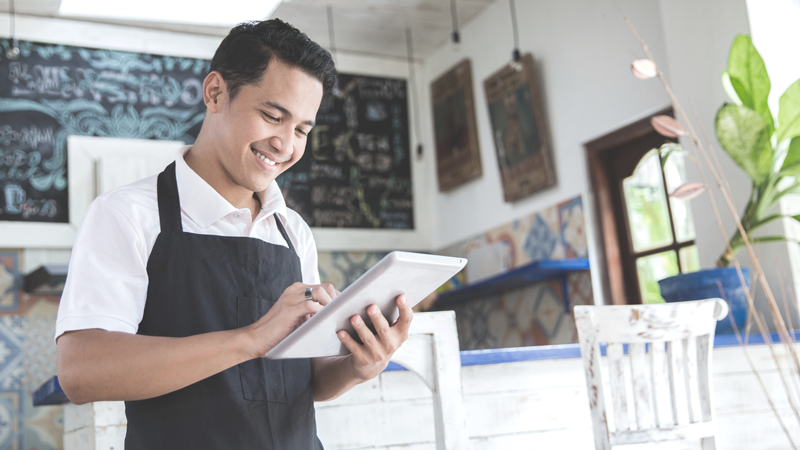 Don't let an economic downturn get you down. Remember what we said in the beginning: What goes down must go up (and vice versa). According to the Harvard Business Review, it's best to keep performing market research during economic uncertainty.
Understand the market you're in and try to determine the buying patterns of your customers. Your affordable product or service can be necessary, and the impact won't be as severe as you think. Whatever you do, stay calm, stay smart, and stay nimble. Adjust your marketing through audience audits, thought leadership, executive training, and fostering relationships old and new. In other words, make the market come to you!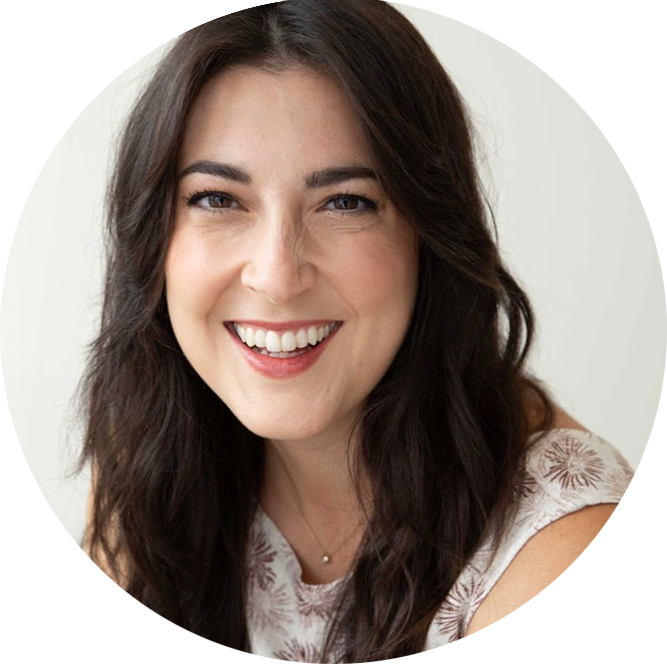 "I knew that I needed a funding partner that would be a reflection of the community we are trying to serve — and that is really where Guidant shines."
— Daniella Cornue, Le Village Cowork
Looking for financing for your small business? Pre-qualify today for business financing, or call us at 425-289-3200 to book your FREE business consultation!