Looking to boost your holiday revenue this season? If yes, keep reading for five effective seasonal promotion ideas to help increase sales during the holidays!
The winter holiday season is a great time to sell more goods and services. Why? Shoppers are on the hunt for the perfect gifts for their loved ones, even during tough economic times. While some predict holiday gift spending to drop, others predict the opposite.
According to a recent report on Business Wire, holiday gift spending is expected to drop by $30 billion as 58 percent of consumers scale back on non-food spending during the holidays. But the biggest drops in spending could likely be in clothing and footwear, with 25 percent of consumers expected to cut back in those areas.
Despite these predictions, many retailers are still optimistic that customers will be ready to spend this holiday season. The National Retail Federation (NRF) says holiday retail sales will likely grow this December by up to 8 percent over 2021 to between $942.6 and $960.4 billion.
And last year, holiday sales grew 13.5 percent over 2020 and totaled $889.3 billion, shattering previous records. Holiday seasonal sales averaged an increase of about 5 percent over the past 10 years, with pandemic spending adding considerable gains. That's why the NRF predicts 2022 will bring healthy holiday spending, even as consumers navigate economic downshifts.
Is your business recession-proof? Check out the top 5 Tried and True Strategies for a Recession Proof Business.
5 Effective Seasonal Promotion Ideas to Boost Holiday Sales
Many consumers are still eager to spend, albeit more cautiously this year with inflation concerns. While people may be less likely to splurge, their wallets are open this season — to the right products and services. In a recent Consumer Pulse Survey, 55 percent of U.S. respondents say they're excited about holiday shopping, especially after suppressing spending behavior for three years.
Holiday shopping is clearly a big deal for retailers and consumers alike. While the holiday season isn't always the easiest time to boost sales, especially as a small business, you can implement a fool-proof seasonal marketing strategy to help increase sales. Let's take a look at five effective promotion ideas you can add to your holiday marketing strategy this season!
1. Bundling and Packaging
When it comes to holiday shopping — especially this year — everyone is looking for a good deal. Bundling and packaging your products will make them more enticing to customers, especially if you market your products or services specially for the holiday season.
The buy-one-get-one-free (AKA "BOGO"), for example, is always a hit among consumers, especially online shoppers. Pair the BOGO with seasonal messaging, such as "Buy one as a gift for your loved one — and gift yourself one for FREE!" and your product or service becomes more appealing to the savvy holiday shopper. You can also offer a gift card or special discounts when people spend a certain dollar amount in your store, for example.
In a nutshell, customers want better value at a lower cost. What kind of point-of-sale discounts or promotions can your business offer? Do any of your products or services fit together for a themed bundle?
When brainstorming, think about how you can also make your customers' lives easier with your bundle or package. It's a busy time for holiday shoppers. The last thing a shopper wants to do at the end of a shopping spree, especially during the holiday rush, is wrap presents. Can you offer pre-wrapped gifts or gift baskets at premium pricing? What products or services could be packaged together for a great last-minute gift?
Your seasonal sales can increase with some smart marketing, promotional sales, and creating a one-stop shop for shoppers. Try to offer and market products or services to a wide range of people and needs. The more people your customer can cross off their shopping lists, the better!
Another trending sales idea your business can implement this holiday season is subscription services. Subscription services, even for food products (like "cookie of the month club"), ensure future sales and sustains the customer lifecycle.
Is your business ready for the holiday season? Here's How to Prepare Your Business for the Holiday Season.
2. Host Holiday Events, Contests, and Giveaways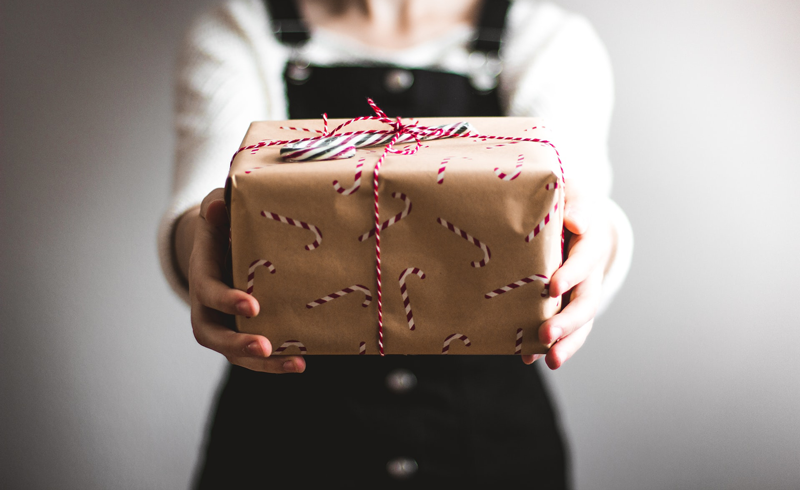 You can spread the holiday cheer by hosting seasonal events, contests, and giveaways — and drive up seasonal sales in the process. Festive events, contests, or giveaways encourage the spirit of giving and get customers excited about your business. Consider even partnering with another business to bring in cross-traffic, expanding both of your customer bases!
Speaking of building your customer base, don't underestimate the power of social media when promoting your event or giveaway. Encourage your attendees to share photos online with a personalized hashtag, for example. You can also incentivize return visits by offering your customers discounts when they complete a survey or share your event and tag your business on social media. ‌
Instagram is an especially great social media outlet to use for promoting holiday deals, giveaways, or contests. By promoting on your social media outlets like Instagram, you can build a loyal customer base, increase sales and followers, showcase seasonal offerings, and stay top of mind with seasonally-relevant giveaways.
Christmas giveaways offer a way to connect with current and future customers, reminding them of your business during the holidays. And they can offer a fun escape from holiday stress for your customers, all while driving traffic to your business.
If you're hosting an event, your customers will also get more excited by coupon tickets or in-store special discounts. Customers will flock to your business for fleeting deals or temporary benefits. Remember: Everyone loves a good deal. (And a holiday deal is even better!)
Your business could host a holiday store event, offering products or services half-off during the time of the event — or you could hand out coupon tickets to your attendees, encouraging them to come back for more holiday shopping later. And these special sales can also help you clear out old stock.
While the holiday season can be an exciting time for your business, don't let your work-life balance slip! Here's how to Find Work-Life Balance Over the Holidays.
3. Decorate and Get Festive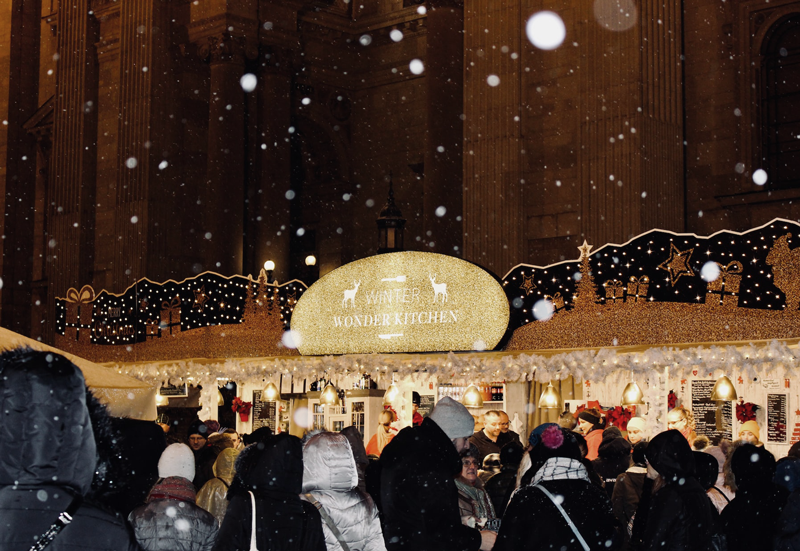 Maybe decoration isn't at the top of your business to-do list or even considered in your marketing strategy to increase sales. But you don't want to miss this step during the holidays — if you want more foot traffic this season.
Creating a festive and seasonal environment gets customers excited about holiday shopping. (There's a reason why we hear Mariah Carey's "All I Want For Christmas Is 'You'" playing earlier and earlier each year in stores as the holiday season approaches.)
Studies have shown that stores and businesses decorated for the holiday create a "positive feeling" in customers. It's proven that when customers see holiday decorations inside stores, they're more likely to step inside — and look around longer. And the festive, warm atmosphere encourages holiday spending.
You can also set yourself apart from your competition, especially as a small business, with unique decor and displays. Successful displays can stop shoppers in their tracks — and lead to impulse buys. Target, for example, is great at decking the store for the holidays with strategically placed in-store displays. So, why not get creative with your decor this season? Your customers (and business) will thank you!
Offering special seasonal items, such as gift cards, is also a good way to get festive and increase sales. In fact, according to Payments Journal, gift cards will be the focal point of 2022. Consumers spent about $26 billion on gift cards during the winter holidays in 2016, and data shows there will be a 23 percent increase in gift card spending this year.
4. Share Seasonal Promos on Social Media
Social media is key to your holiday marketing strategy. Depending on your customer base, using an online social network can be a game changer in business. Millennials, for example, especially love interacting with events and online giveaways on social media.
When you showcase your offerings to the right audience, you attract more quality customers who relate to you and your brand. And knowing which social media platform is popular among your customers is even more important than crafting the perfect social media ad. Where do your customers hang out online? How can you get them more engaged?
Maybe your customers are older and rely more on email. In that case, starting a newsletter or sending occasional promotional emails can build a stronger relationship between your business and your customers. (And a stronger relationship means your customers will be likely to buy your products or services!)
If your audience is online, be sure to post content often on social media with multiple hashtags to increase visibility, and try popular trends to promote your business and stay more relevant. You can also consider using social media ads to promote your seasonal deals, events, or giveaways to reach potential customers and create loyal customers.
Once you're marketing on the right platform, you can start creating holiday promotions and campaigns, displaying your products or services in exciting ways to your customers. Social media is a must-have for retailers!
Just getting started in business marketing — or looking for more small business marketing tips? See 6 Tips for Getting Started in Small Business Marketing.
5. Make it Personal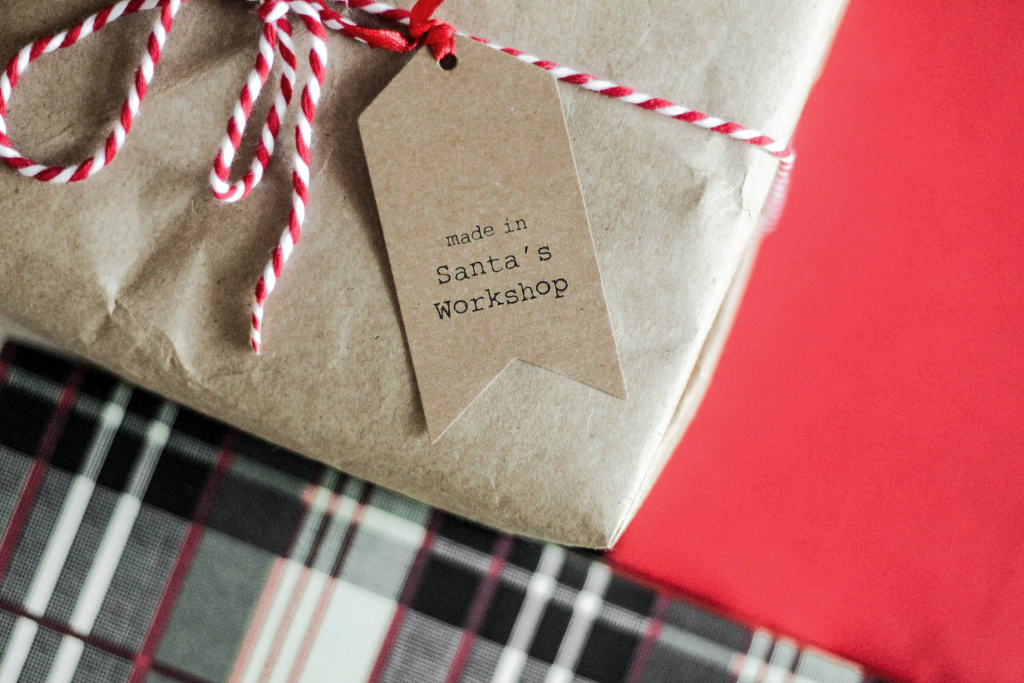 When it comes to promotions, the more personalized, the better. Many brands only study historical behavior (like browsing and clicks) to increase lead-to-customer conversions. But personalizing your marketing by aligning your messaging to your customers is the most effective way.
Marketing personalization, also known as personalized marketing or one-to-one marketing, is the practice of delivering brand messages targeted to an individual. In other words, your messaging sounds like you're talking directly to each customer one-on-one. This kind of marketing makes your customers feel more connected to you and your business.
Over 90 percent of customers and marketing professionals said that personalization is extremely important. And over 78 percent of consumers report they will only engage with personalized content. The numbers speak for themselves. Personalizing your marketing campaigns can increase your customer engagement — which increases sales.
Part of marketing personalization is emphasizing with your customers. While you're creating campaigns for the holidays, consider addressing common seasonal problems your customers might have, like who they're struggling to shop for this season or last-minute gift ideas. Putting yourself in your customer's shoes can go a long way in your marketing strategy!
Improve your empathy and communication skills with our Complete Guide to Become a Master Communicator for current and aspiring small business owners!
Your Holiday Marketing Strategy
Are you ready to get festive and creative with your marketing strategy to increase sales? Try one or more of these five effective marketing ideas this holiday shopping season! With a little bit of seasonal and marketing magic, your business can thrive — even during economic uncertainty.
Need a Business Partner?
Our name is "Guidant Financial," but we're more than just your partner in financing. We support all walks of a small business owner's life — and we're here to help your business grow and support you every step of your business journey.
With Guidant Business Services, our team of financial experts can take care of the payroll, taxes, and accounting for you, saving you time and helping your business avoid potential taxes or fees. Plus, our business services are affordable and tailored specially to small businesses like yours. You'll be equipped with a full team of real financial experts dedicated to your business.
Payroll and accounting doesn't have to be complicated — and you don't have to do it all by yourself. As you start the new year, consider partnering with a business partner you (and over 30,000 small businesses) can trust. Get started today with Guidant's Business Services.
"I knew that I needed a funding partner that would be a reflection of the community we are trying to serve — and that is really where Guidant shines."
— Daniella Cornue, Le Village Cowork