What does "success" mean to you? Is it financial freedom, a vibrant social circle, or business growth? If you're a small business owner or entrepreneur, you may define success by your business' revenue. Everyone's definition of success is different.
But no matter what it means to you, success is fundamentally about achieving a goal, whatever that goal may be. Often, it relates to business performance and longevity. Sometimes, you'll measure your success by happiness and lifestyle of choice. Let's take a closer look at what success means in the world of a small business owner.
Ready to start your business success story? Get started now with the 10 Steps to Starting a Small Business.
5 Must-Know Guidant Business Owner Success Stories
All five entrepreneurs below faced challenging times — from the pandemic to natural disasters to inflation. But they didn't let these hurdles get in the way of reaching their definition of success. Whether it was navigating COVID-19 dining restrictions, a changing economic landscape, an upended career path, or even a fire, these small business owners kept going.
If you're looking for inspiration or ideas on how to find success as a small business owner, keep reading! We'll dive into five business stories from five different industries, including Falling Sky Brewing, the Horse's Axe, No-H20 Car Cleaning, and Transblue.
People call Stephen Such, owner of Falling Sky Brewing, "Dr. Brew" in his small town of Eugene, Oregon. But he hasn't been brewing craft beer his whole life. He comes from a 20-year marketing and financial services career. Stephen first considered starting a side hustle brewing beer and keeping his day job. He later decided to follow his dream full-time when he saw that his favorite brewery in town, Falling Sky Brewing, was looking for a buyer. And Stephen was immediately sold.
"I owe a sense of gratitude to Guidant for helping me get here. It was a turning point for us moving forward."

— Stephen Such, Falling Sky Brewing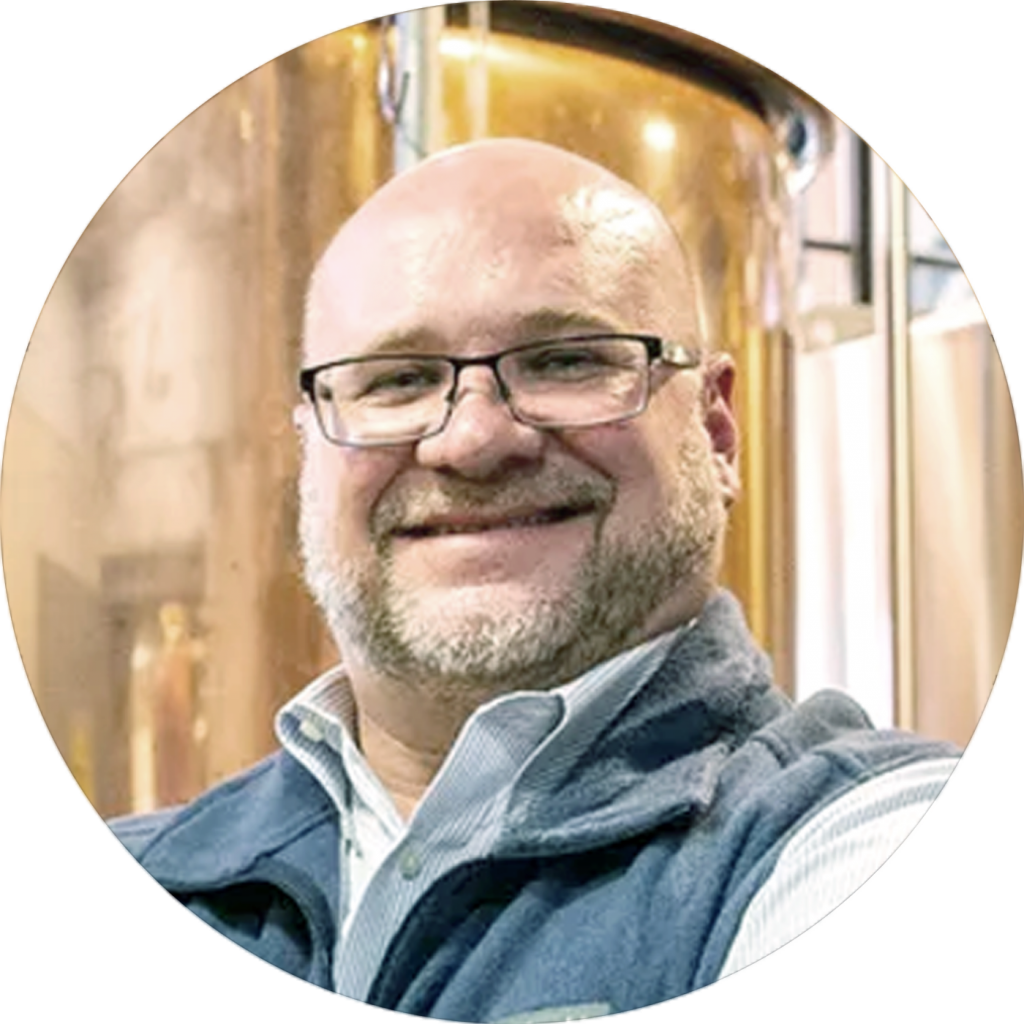 While his luck was looking up, the COVID-19 pandemic struck — and Stephen struggled to get a business loan. Applications were denied repeatedly. That's when Guidant Financial came in. Instead of traditional methods, Stephen opted to work with Guidant to utilize 401(k) business financing, also known as Rollovers for Business Startups (ROBS).
With Guidant's help, he borrowed from his retirement savings using ROBS to purchase Falling Sky Brewery — all without adding overhanging debt, helping his business start cash-rich. Stephen also ran into other major roadblocks on his journey. COVID-19 continued to batter the economy, including his brewery. And one of his main boilers broke down in the middle of it. Again, he didn't give up. When the dining restrictions loosened, Stephen started brewing beer for its customers again and fixed the boiler, too. Having funds readily available from his ROBS plan helped him get back on equal footing.
Today, not only is Falling Sky Brewing a Eugene, Oregon favorite for its craft beer and now food, but it's also winning multiple awards from the North American Brewer's Association and the Oregon Beer Awards. With his unwavering commitment to his business, Stephen continues to reimagine strategies to help the brewery thrive. He didn't start with any knowledge of the craft beer industry, yet he's an incredible success story — and he's not planning to go anywhere anytime soon.
Read Stephen Such's full business success story in "Falling for the Craft."
Pensacola, Florida-based a Rustyc Spoon, is a father-and-son food truck that serves award-winning flavors and attracts Food Network chefs. However, getting to this level of success hasn't always been easy. Rusty Strain was a chef at a top restaurant until he lost his job. He wanted to run his own kitchen — instead of looking for work at another restaurant. So Rusty started looking around at how much it would cost to purchase a food truck, supplies, renovations, and appliances. And the costs were steep.
"I honestly don't think if we weren't aware of Guidant, the number one ROBS program, that we could have pulled this off."

— Larry and Rusty Strain, A Rustyc Spoon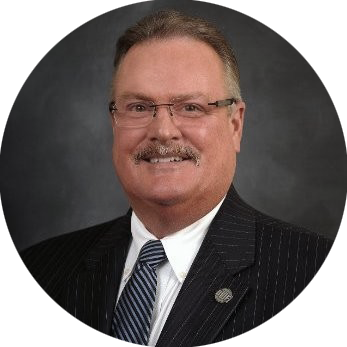 Fortunately, his father, Larry Strain, worked as a small business lender and banker for years. He knew exactly how to help his son secure business financing. Working together, Larry chose to utilize Rollovers for Business Startups (ROBS) — partnering with Guidant Financial, a company he's referred clients to multiple times. Larry purchased the food truck with his retirement funds using ROBS. As America's #1 ROBS Provider in the U.S., Guidant offers a low-cost, seamless process for innovative small business financing strategies and services. The best part? It only took seven days for Larry and Rusty to fund their food truck dreams with Guidant.
As a father-and-son business duo, Rusty creates unique menus and runs the kitchen — delivering high-quality comfort food with a twist, while his father runs the backend of the business. But when disaster struck, and A Rustyc Spoon caught on fire, the two had to temporarily shut down the truck and business.
Larry and Rusty got the truck back up and running with support from their community and the financial freedom ROBS provided. And while costs are rising for products in the industry, the two keep adjusting as needed by offering larger-portioned meals as their value proposition. Partnering with a brewery and a heavy community involvement has further helped the business thrive. Today, Larry uses Guidant's payroll and accounting services to help the business run smoother, especially when it comes to payday.
Dive into Larry and Rusty Strain's full business success story in "A Father, Son, and Food Truck."
After 25 years working in corporate America, Michael Roberts was laid off — and didn't want to go back. Instead, he took his eligible retirement funds and launched an axe-throwing business called The Horse's Axe in Dallas, Texas.
Michael wanted The Horse's Axe to offer drinks, food, various activities, and an area for mingling. But right after he signed the lease, the COVID-19 pandemic struck, and everything shut down. While building the venue, Michael and his team figured out how to ensure safety when their business did open. They ordered tons of axes so everyone would get their own to use and take home.
"Guidant was really the number one step for us to fund this company — and if I hadn't found Guidant, I don't know that we, The Horse's Axe, would exist."

— Michael Roberts, The Horse's Axe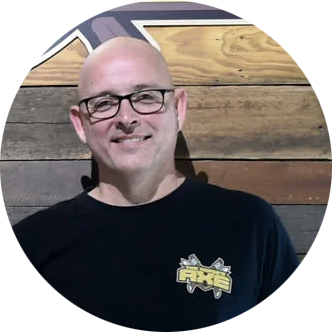 Sadly, the business was slow in the beginning. Then something incredible happened. People from across Texas and beyond soon flocked to The Horse's Axe for a fun family escape — and to take home their own branded Horse's Axe. Michael's marketing and ingenious idea to help prevent the spread of COVID-19 helped boost his business.
Today, The Horse's Axe is looking to open a second location in Texas, which may be hard to believe for a business born during the pandemic. Even more exciting is the fact that The Horse's Axe is pursuing franchising and planning to open in more locations across the U.S.
Explore Michael Roberts' full business success story in "Never Axe Your Dream: From Corporate America to Axe-Throwing Success."
Doug Ross spent more than 40 years working in finance, which means he didn't have a lot of time to spend with his family. So, Doug decided to make a big change. He decided that franchising in the auto industry was his next best move.
With sons who are passionate about autos and the environment, No-H20 Car Cleaning was a perfect fit for a family-run franchise business. This eco-friendly and convenient service quickly rose in popularity in Canton, Ohio. No-H20 Car Cleaning offers just that — water-free auto cleaning and detail services, saving over 30 gallons of water with each clean.
"Guidant just takes care of things that matter. And that's the most important part of this business that we've started together — knowing it's going to be taken care of."

— Doug Ross, No-H20 Car Cleaning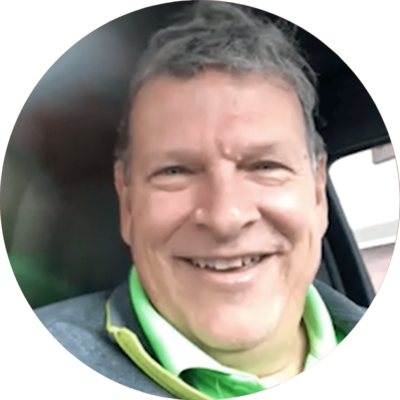 A huge partnership with Goodyear came next. Now, Doug's franchise is cleaning and detailing Goodyear's executives' fleet trucks, vans, and work vehicles. Since it's a family business, Doug gets to work and spend quality time with his five sons. And they all enjoy being part of the community in this unique way.
Doug also finds his financial background provides him with business insights and feels they're living the dream after only a few years, thanks to 401(k) financing from Guidant. He also uses Guidant's Payroll and Bookkeeping and Tax services. That way, he can focus on what he loves: Running a business with his sons.
As a realistic business owner, Doug knows today's economy is challenging. But he stays positive, knowing auto services are usually in demand — no matter the economic climate.
Read Doug Ross' full franchise business success story in "Working at the No-H20 Car Wash."
Rob Offerman is a U.S. veteran who is now a successful business owner. He's encountered challenges along the way, but he's familiar with hard work — and resilient in the face of obstacles. After his military career and a few jobs, Rob wasn't where he wanted to be financially. He started to think about his true dream: becoming a business owner.
After years of providing for his family as a UPS driver and UPS Operations Specialist, Rob finally decided to pursue his dream after UPS cut jobs. Rob discovered the franchise Transblue, a general contracting business with licensed bonded and insured builders. He loved the business model focused on core values like customer relationships and bringing customers and contractors together. As a top-tier general contractor, Transblue offers services a variety of services — from decorative concrete, decks, outdoor kitchens, commercial snow removal, and more.
"For me personally, it was a no-brainer. When I first saw [the ROBS plan], I thought, 'Wow. I can start a business without going into debt."

— Rob Offerman, Transblue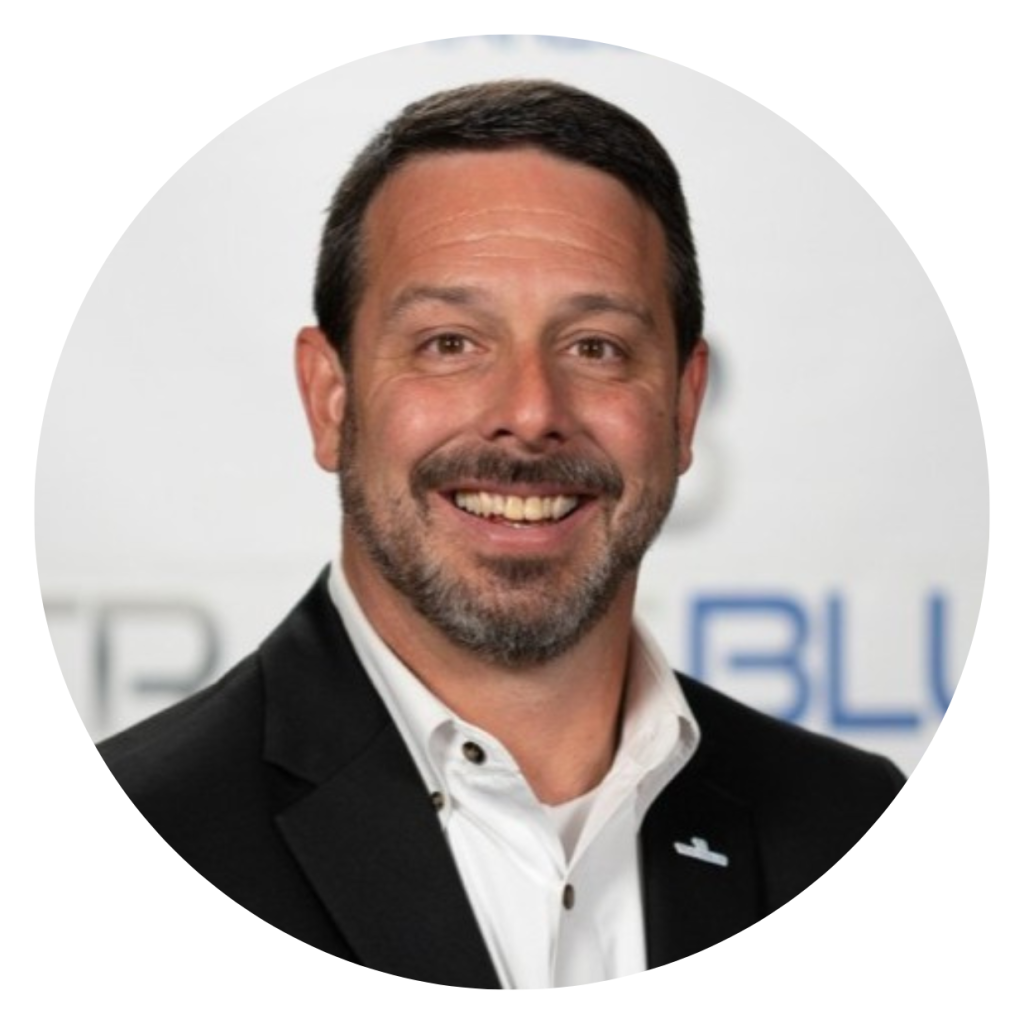 Transblue also referred Rob to Guidant Financial for 401(k) business financing. He was intrigued by the idea of starting his business debt-free and investing in himself with his own retirement funds. So, Guidant helped Offerman set up his business and get going with ROBS. He appreciates the continuous contact — knowing Guidant is here whenever he has a need, and he sees 401(k) financing as a different way of investing: investing in yourself.
Uncover Rob Offerman's franchising journey in "A Veteran's Journey From Serving His Country to Running His Own Business."
Fund Your Business Dreams Today
No matter your financial situation, Guidant Financial can help you get the funding you need to launch your dream business. We specialize in all forms of small business funding — including Rollovers for Business Startups (ROBS), traditional business loans, and more.
As America's #1 ROBS provider, we're renowned for helping business owners strategically utilize their retirement funds seamlessly and 100% legally. All five business owners above worked with Guidant and used ROBS to make their dreams a reality, even during challenging times. Each sought business opportunities and growth, eventually exceeding their financial goals. That sounds like success!
If you're an entrepreneur who is ready to take the next step, pre-qualify with Guidant today. Your dream business could be next.
---
"I knew that I needed a funding partner that would be a reflection of the community we are trying to serve — and that is really where Guidant shines."
— Daniella Cornue, Le Village Cowork