Running a small business can be one of the most rewarding and fulfilling experiences. But how do you get started, especially with economic uncertainty? Keep reading if you're ready to become your own boss this year! We'll break down the steps to starting a business — and offer tips on how to grow your business.
While this year has its unique set of challenges for small businesses, you don't have to give up on your dream business. Some industries even thrive during economic downturns. And with these 10 steps to starting a business, you'll position your business for success.
Is your dream business considered "recession-proof"? See our Top 10 Recession Proof Businesses.
10 Steps to Starting a Business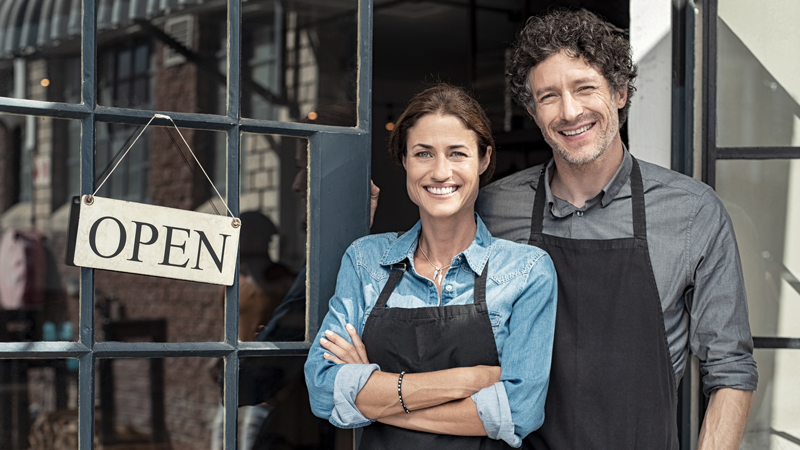 1. Assess Why You Want to Start a Business
Why do you want to become a small business owner? According to our 2022 Small Business Trends study, over 60 percent of small business owners went into business because they were ready to be their own boss. And over 47 percent started a business because of overall dissatisfaction with corporate America.
There are plenty of reasons you might want to start a business, just as there are many kinds of business ideas. You may have succeeded in a contract accounting role and want to expand that into a consulting business, for example. Or are you tired of the daily grind and want to create your own dream job — doing what you love? Whatever the reason, it's time to sit down with a cup of coffee (or tea) and start ideating! Here are a few questions you can ask to get started:
What am I passionate about? Which industries match my interests?
What experience do I have from past jobs? What valuable skills can I utilize?
How much money can I devote to my small business? Do I have other passive or extra income sources? How high will the startup costs be?
Is an online business idea best for me? Do I want a flexible schedule?
What type of lifestyle do I want to live?
Am I ready to take the next step?
Now you can write down your answers and list all potential business ideas. Love repairing cars? Maybe there's an opportunity to start a garage repair in your town. Are you a fantastic chef? Catering services are always an option. Experienced with younger children and love helping them learn? You can start a childcare business! Prefer to work from home? Marketing, copywriting, and graphic design are popular options. Whatever your dream, there's a business opportunity — and profitable niche business idea — for you!
Looking to turn your passion into a career? Here's how to Turn Your Hobby into a Money-Making Business.
2. Get Research Ready
If you already have a business idea, now you can research similar businesses in your area and interview owners about what they like — and don't like — in those businesses. Remember, the more research, the better!
Research helps you understand what works and what doesn't. If you have friends who are small business owners, now is the time to get in touch and do a little investigating. You'll also want to consider who your competitors would be — and who your target audience is.
And if you don't want to start a business from scratch, you can also consider researching franchise opportunities! Make a list of franchises that fit your interests and compare them. Franchises range in startup costs, industries, and business strategies.
Is franchising right for you? Find out in Independent Business Ownership vs. Franchising.
3. Make a (Business) Plan
Now that you've done your research, it's time to create your business plan! A business plan is just that. It's your master plan for your financials, core business product or service, marketing strategy, and more.
Our free ebook on How to Write a Winning Business Plan can help you get started! Your business plan can help you prepare your business for success — and help you secure business financing or investors. Here's what you can include in your business plan:
Company Description
Market Plan and Analysis
Organization and Management
Service or Product
Marketing and Sales
Financing Analysis
Funding Request
Looking to get approved for a business loan? Here's How to Write a Business Plan that Will Get Approved for a Loan.
4. Fund Your Business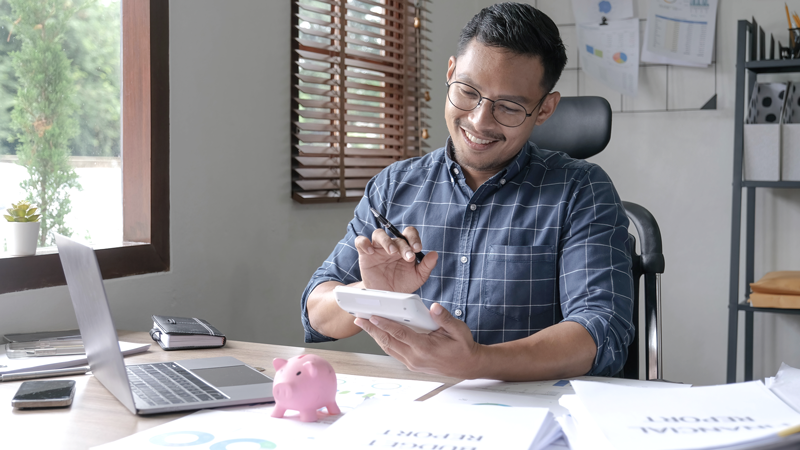 With your plan in check, it's time to secure financing for your business! The good news? Small business financing options are plentiful, no matter your financial situation. Here are some of the most popular financing methods among small business owners:
Small Business Administration (SBA) Loans
SBA loans typically offer more favorable terms like lower interest rates and longer repayment terms. However, securing an SBA loan can be challenging for most aspiring small business owners. Why? The application process is complicated and time-consuming. And to be eligible, you'll need to meet the "5 C's" of SBA loans.
401(k) Business Financing, or Rollovers for Business Startups
Want to start your business debt-free? 401(k) Business Financing, also known as Rollovers for Business Startups (ROBS), lets you use your retirement funds to start or buy a business — debt-free with zero tax penalties. Remember: ROBS isn't a loan. That means you don't have to make monthly payments or meet demanding loan eligibility requirements. If you have $50,000 in eligible retirement funds, you're ready to go! And the best part? You can continue building your retirement nest egg as your business grows.
Unsecured Loans
Unsecured or term loans are great alternative small business financing options if you're looking for fast financing. Most unsecured loans close in three weeks. SBA loans, in comparison, can take up to three months — with no approval guarantee. Plus, unsecured loans don't require collateral and have easier eligibility requirements to meet.
See our Complete Guide to Small Business Financing Options to learn more.
5. Name and Register Your Business
Whether you already have a business name in mind or not, it's now time to decide — and put it on paper. Once you have your business name, you can purchase a business license and register your business. It's also a good idea to consider multiple business names (just in case a business name is already taken). But you'll need to choose a business structure or entity type first! Whether Limited Liability Corporation (LLC), Sole Proprietorship, Partnership, or another, you'll want to pick the business entity that fits your business goals.
Now that you've registered your business, you'll need to set up a federal and state tax identification number (TIN) and secure any permits, insurance, or licensing needed.
What paperwork, licenses, or filings will you need to start your business? See Required Paperwork to Setup Your Business.
6. Get Your Product or Service Going
Here comes the fun part… The next step is to refine your products or services!
To make your service or product idea a reality, you'll want to think about what other resources or supplies you'll need. If you're looking to sell hot sauce, for example, you might want to rent a kitchen and purchase ingredients or packaging. From manufacturing to technology, it's a good idea to consider everything you'll need to create a successful product or service.
7. Assemble Your Team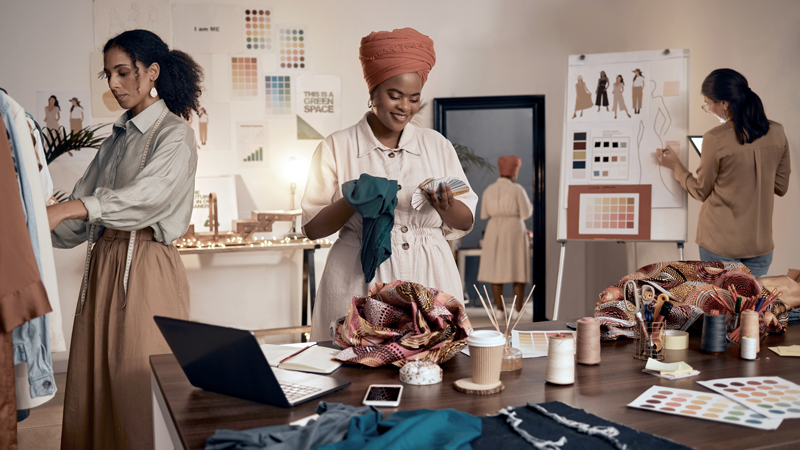 Running a business by yourself isn't easy. Even if you're just getting started, you may want to hire experts to help you develop your product — or manage some of your business' backend processes.
Ask yourself what you love and don't like about your business. For example, do you hate filing taxes and paperwork? If yes, can you outsource or hire an employee to take care of your business accounting? Remember: Your time is valuable. The more you can focus on what you love about your business, the more your business can grow and thrive. And the happier you'll be as a small business owner.
Here are some more questions to ask when assembling your team:
Do you need more hands on deck with creating or packaging your products? How many employees could you hire?
If you're planning on hiring help, how comfortable are you with managing payroll or bookkeeping? Can you outsource or streamline these services?
How will you market and advertise your business? Would hiring a social media manager or marketer help you focus more on your business?
Would a virtual assistant ease your workflow? Virtual assistants can help ease your workload by managing your appointments, customer service, and more.
As your business grows, your team should, too! If you're starting to burn out from managing everything — from bookkeeping to marketing to production — it's time to hire. Entrepreneur has a handy guide to Hiring Your First Employee.
When you're ready to hire, you can post a job description and utilize websites such as LinkedIn and Indeed.com in addition to your own personal network. And if you're looking for more affordable and faster help, you can outsource employees across the globe with various skill sets at DOXA.
Ready to hire? Take a look at our Hiring Employees: Employer Checklist.
8. Market Your Brand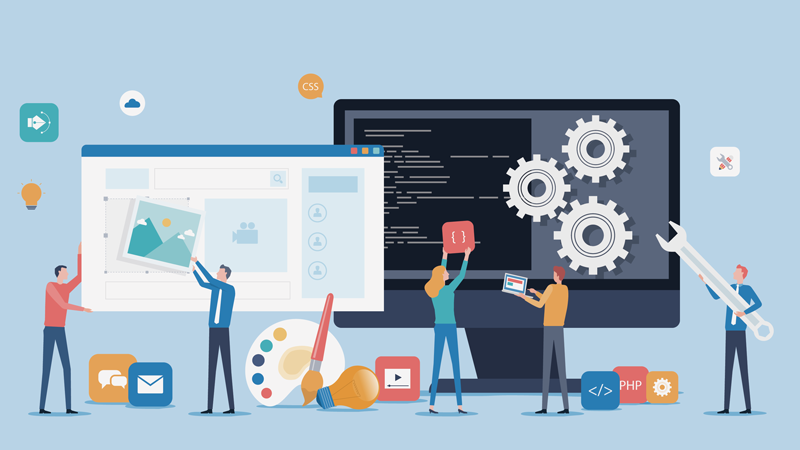 Time to bring that brand to life! Whether a brick-and-mortar store or an online business, you'll need a website to showcase your products and services. How you showcase your product or service depends on what it is. Are you looking to build a website to sell a product like hot sauce? If you have technical and coding skills, you can create your own website — or use tools such as Shopify. Here are some of the best website builders, according to Forbes.
Whether you hire a web developer or not, it's time to make your business a reality. And don't forget to consider modern design trends and functionality. Your website design and usability can help your business stand out from your competition! Adding motion to your design, ensuring quick download speed, and personalized content can up your web game. It's also a good idea to add your business to review sites like Yelp and build your social media presence with your customer base in mind.
How do you market a business and build a successful brand? See How to Build a Brand in 7 Steps and Measure Your OKRs for more marketing tips and know-how.
9. Forecast Your Future Finances
By now, you can start forecasting the income needed to reach your business goals. With careful planning and tracking, your business can become profitable.
You'll want to consider all your business costs and how to adapt your business model. For example, how can you boost passive and reoccurring income in your business? Can you offer a subscription service or digital products? To track your finances and growth, you can use a balance sheet — or hire a financial consultant or employee to help. You'll also want to factor in the costs of hiring employees, stocking supplies, remodeling or repairs, and location or building costs.
Need help keeping track of your finances? Here's How to Make a Balance Sheet (with a FREE template included)!
10. Keep Learning and Growing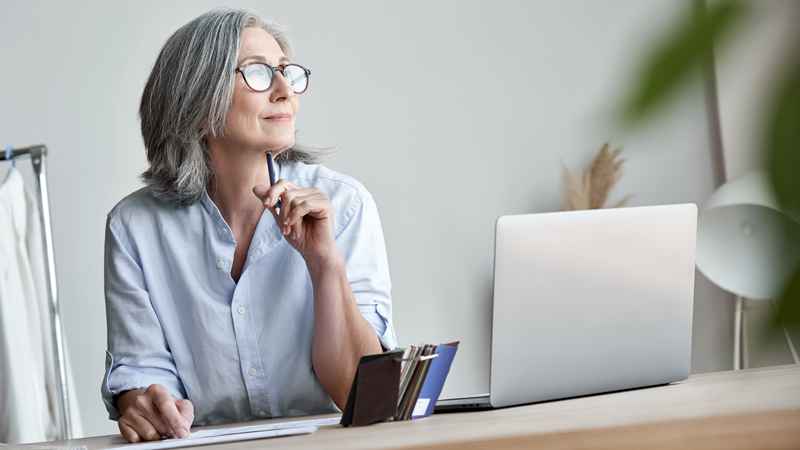 Once you have your successful business idea and are working on getting potential customers, keep in mind you always want to keep learning and growing. Business changes quickly — and the world does too. Stay up to date on the latest trends in your industry. With all that said, you should be well on your way to starting a lucrative small business!
Tracking your business data can help you stay ahead of your competition. Here's How to Become a Data-Driven Business in 5 Steps.
Fund and Grow Your Business With Guidant
Starting a business can be exciting — and stressful. But you don't have to do it alone. At Guidant, our team of small business and financial experts can help. From financing your business to taking care of your accounting and taxes or payroll, Guidant can support you at every step in your business journey.
Call us today at 425-289-3200 for a free, no-pressure business consultation to get started — or pre-qualify in minutes for business financing now!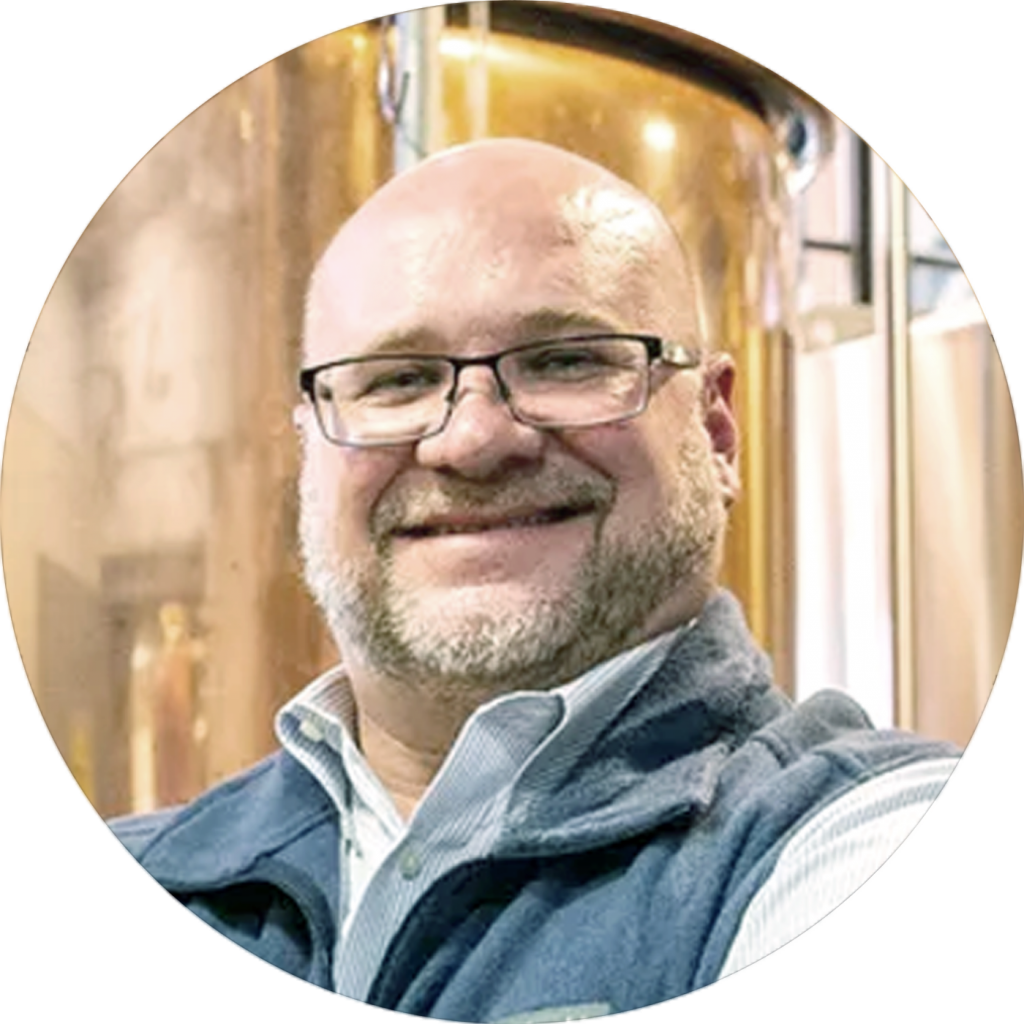 "When Falling Sky Brewing presented itself as a great opportunity for me, I needed the capital. Traditional lenders weren't going to do it. I took a chance on myself that I could grow my business and my 401(k)… And I thought, 'You know what? I could do this without overhanging debt.'"
— Stephen Such, Falling Sky Brewing