Senior and medical franchises are like magnets for investors as they provide good opportunities for low-cost concepts with fast outcomes. By 2040, it's predicted there will be over 80 million Americans aged 65 and older. That's more than double the current number. The population will need senior and medical services, making investments in healthcare franchising a wise decision.
Buying into a franchise is considered less risky than starting your own business alone. As a healthcare franchise owner, you can benefit from pre-existing business models, brand recognition, immediate customer bases, and franchisee support.
If you're interested in a senior and medical franchise, you'll want to invest in a reputable one with a proven work model, credibility, and strong marketing power. Here's a list of our top five senior and medical franchises of 2022 going into 2023, with insights on each one!
Thinking about starting your own business in the new year? See our Top 10 Recession Proof Businesses for ideas and industry insights!
Top 2022 Senior and Medical Franchises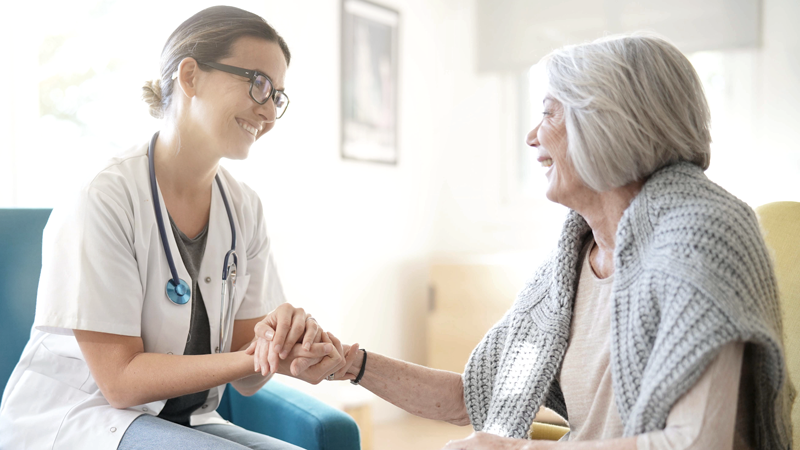 The Joint Chiropractic: A Chiropractic Revolution
The Joint Chiropractic has revolutionized the chiropractic industry by making chiropractic care more affordable and accessible to the public. Rather than relying on insurance payments, The Joint allows affordable out-of-pocket cash payments and memberships.
Since its foundation in 1999, 'The Joint' has accumulated over 600 locations across the U.S., making it the fastest-growing chiropractic franchise in the country.
The Joint claims its success is due to a simple business model that allows franchisees to scale quickly and effectively meet the needs of local communities.
As chiropractic build-out costs are far lower than other healthcare segments, The Joint can be considered as offering a potentially quick return on investment. The U.S. Chiropractic market is valued at $15 billion.
Slick Franchise Launches
One of the pillars of The Joint's success is its ease of launch. Unlike many franchises, it requires just 3-4 staff to launch. However, the primary employee must be a licensed Doctor of Chiropractic.
The Joint also provides new franchisees with 'one of the most comprehensive support platforms' in the medical industry, including an initial 61-hour training program. New franchisees are assisted with selecting the optical clinic location, marketing, chiropractor hiring, and ongoing financial coaching.
You can also benefit from relationships with third-party financial institutions to help make your investment.
The Joint states it accepts candidates with a net worth of at least $350,000 and at least $100,000 in liquid capital. You must also have a healthy credit score and history.
The Joint's Reputation
The Joint has a strong reputation, having been named:
Entrepreneur's 'Franchise 500': 2012-2022
'The Best of the Best' franchise for healthcare services by Entrepreneur: 2016
Inc.'s fastest-growing franchises.
The Joint Chiropractic Franchise Summary
Fastest-growing chiropractic franchise in the U.S.
Initial investment fee: $39,900.
Total investment to launch: $215,297 – $476,997
Royalty fee: 7%
Advertising Fees: $9,000 initial local advertising fee for three months.
Home Instead Senior Care
Exceptional Service in Over 1,100 Locations
Home Instead Senior Care is an in-home senior care franchise that provides support and care for seniors — so they don't need to leave the comfort of their own homes. Home Instead is placed in a competitive market but thrives due to exceptional service and highly rated, genuine caregivers.
Launched in 1994 in Nebraska, Home Instead sold its first franchise within a year. It now has over 600 U.S. franchises and a further 528 outside the U.S.
In 2021, Home Instead partnered with a competitor, 'Honor.' Valued at over $1.25 billion, Honor's partnership brought considerable value to Home Instead. The combination of Honor's technology strengths and Home Instead's global network are formidable.
An Industry Leader
From day one, Home Instead franchisees join an already existing leader of in-home care services worldwide. With over 26 years of experience, it's undoubtedly a business model that works.
Potential franchisees can open a new franchise, purchase an existing one or convert an existing business. New franchisees are provided with caregiver recruitment training, marketing and networking materials, business support, and exposure through regional and national marketing.
Franchise candidates must have a first-year working capital of $50,000 – $60,000. Profits are proportionate to the size of the investment.
Home Instead's Reputation
Home Instead is considered a leader in the senior care industry, with a reputation for exemplary personal care standards.
It has received many accolades, including:
Founders Paul and Lori Hogan also established a charity foundation, offering programs to the elderly covering topics including education and health advocacy.
Home Instead Franchise Summary
Award-winning industry leader.
Initial investment fee: $59,000.
Total investment to launch: $125,000 – $135,000
Royalty fee: 5%
FYZICAL
A Future Industry Dominator?
FYZICAL LLC is a medical franchise that provides physical therapy to help rehabilitate patients, solve balance issues or enjoy athletic training services. The prescribed physical therapy includes orthopedic rehabilitation, neurological rehabilitation, sports injuries, auto and work injuries, aquatic therapy, and massage therapy.
Founded in 2012 in Florida, FYZICAL now has over 470 franchises in the U.S. The company has taken advantage of a rapidly growing (4.7 percent per year) industry valued at $46.6 billion in 2022. With competitors controlling at most 5 percent of the market, FYZICAL is looking to pounce on this opportunity-rich space.
Impressive 360 Franchisee Support
FYZICAL's franchise training and support appear to be all-inclusive from day one. Investors are supported with selecting the optimal location before receiving comprehensive physical therapy training and business support programs. FYZICAL also focuses on exit strategies, teaching owners how to get the largest investment returns. Franchises can be launched within 90 to 180 days of signing.
Potential franchisees aren't required to have specialist physical therapy qualifications before applying. However, if you do, you can see reductions of $25,000-$50,000 in your initial start-up costs.
You can buy and launch a new clinic or convert your existing physical therapy clinic for a reduced cost. A working capital of $25,000 to $35,000 is required.
FYZICAL claims that the average business owner generated over $965k in revenue in 2021 and a growth of 19.2 percent from 2020.
FYZICAL Reputation
Like all our recommended top senior and medical franchises, FYZICAL boasts various accolades, including:
Entrepreneur's Franchise 500 2021
Franchise Time's Top 200
America's Fastest-Growing Companies
FYZICAL Franchise Summary
Rapidly growing in an unsaturated market.
Initial investment fee: $49,000
Total investment to launch: $180,750 to $473,000
Royalty fee: 6%
Visiting Angels
Senior Home Care Pioneers
Visiting Angels is one of the leading senior home care franchises in the U.S. and has a widely recognized brand name.
Launched in 1998 in Baltimore, it has grown a reputation from coast to coast for high-quality in-home care, which means seniors don't have to leave their homes to receive assistance. Priding itself on customized care plans, its professional caregivers assist with daily activities but also specialized dementia and palliative care.
Considered the pioneer of senior home care, Visiting Angels now has over 550 franchises across the U.S., with each one making a significant impact in its community.
Instant Recognition
Visiting Angels claims that no other in-home care company has marketed itself nationally as consistently as they have. With such strong brand recognition, new franchisees can enjoy instant recognition and access to a wide target market.
New and existing franchise owners also benefit from its one-week initial training, five monthly regional support group meetings, monthly webinars, one-on-one consultations, and an annual National Conference. Visiting Angels also provides a team of marketing professionals and its 'Corporate Lead Distribution System' to help support franchisees.
Depending on the setup of the franchise, owners can hire qualified caregivers or use caregiver referrals.
Visiting Angels says the average franchise profit is 15 to 18 percent, with average gross revenue of $1,300,000. The highest volume store is $9,000,000.
Visiting Angels Reputation
Visiting Angels was listed by Franchise Business Review for:
The Best in Senior Home Care
Top Recession-Proof Franchises
Top Franchises for Women
Top Low-Cost Franchises
Visiting Angels Franchise Summary
Comfort Keepers
A Global Success
Comfort Keepers is another leading senior care franchise. However, compared to others, it's not limited to the U.S. — as it boasts over 700 franchise locations worldwide, including in the UK, Ireland, New Zealand, Australia, and Singapore.
Since 2019, Sodexo Inc has been the parent company of Comfort Keepers. By using its long-standing infrastructure
Launched in 1997 by a registered in-home care nurse, Comfort Keepers claims its success is based on recruiting the best talent, having a compassionate culture, and using new technology.
With a proven business model, internal financing, and comprehensive support, it's a reliable option for anyone looking to start a senior and medical franchise.
Veteran Support
Every new Comfort Keepers franchisee can benefit from onsite training in Southern California. During a four-day course, business coaches educate investors on proven sales, marketing, staffing, finances, and other strategies. There is also a five-week online course before 'customized' one-on-one guidance from Regional Directors.
New franchisees must have a net worth of $300,000 and liquid cash of $100,000.
If you're a U.S. veteran, Comfort Keepers may also be suited to you, as they're participants in the Veterans Transition Franchise Initiative, also known as "VetFran." Veterans get a 10 percent discount on the initial franchise fee.
Comfort Keepers Reputation
Comfort Keepers is a highly credible and reputable franchise, having been awarded:
Franchise Research Institute, World-Class Franchise™: 2009-2020
Top 500 Franchises, Entrepreneur Magazine: 1st in Senior Care Category
Top 500 Franchises, Entrepreneur Magazine: 59th Overall
Circle of Excellence, National Business Research Institute (NBRI): 2018
Endorsed National Provider by Home Care Pulse: 2016
Comfort Keepers Franchise Summary
Top-rated, global success.
Initial investment fee: $50,000
Total investment to launch: $57,500-$245,000
Royalty fee: 5%
Royalty Marketing Fund: 2%
How to Finance a Senior and Medical Franchise
Many of the top senior and medical franchises are approved by the small business administration, giving aspiring business owners a chance to finance their investments through SBA loans. And with Guidant Financial's help, you can have access to a team of franchise financing experts to help you get your business off the ground.
If you're interested in owning a franchise, contact our team today! We can help guide you through potential franchise opportunities and franchise funding options. We can also guide you through SBA loan approval or even help you use your retirement funds to make your franchise dream a reality.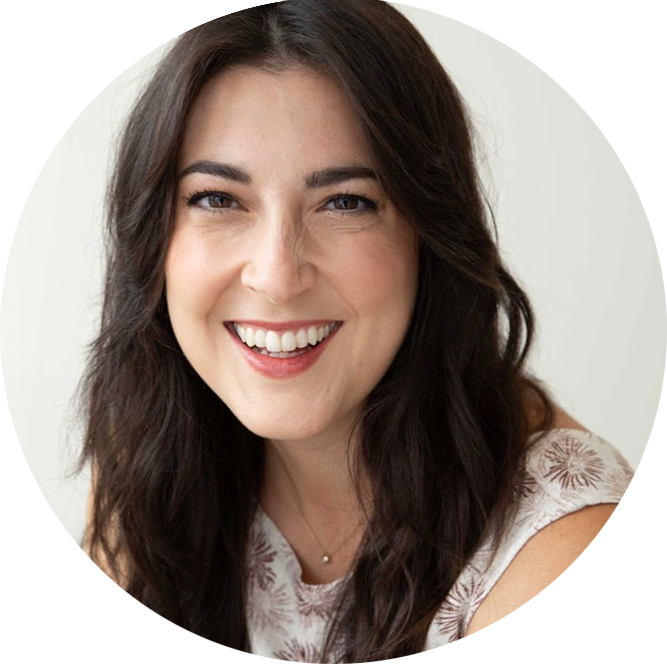 "I knew that I needed a funding partner that would be a reflection of the community we are trying to serve — and that is really where Guidant shines."
— Daniella Cornue, Le Village Cowork
Pre-qualify today for business financing, or call us at 425-289-3200 to book your FREE business consultation!