Are you thinking of starting a small business — but don't know if your business can weather an economic crisis? Whether we're in an economic recession or not, you'll want to consider your business industry — and if it's recession proof.
After a global pandemic, shipping supply issues, and stock market fluctuation, the possibility of a recession has been sweeping the news. Prices in the U.S. continue to rise. And even with the recently implemented Inflation Reduction Act, we're unlikely to see costs drop anytime soon.
So what can aspiring business owners do? Should you wait to start your business with a possible recession on the horizon? Not necessarily! If you're still in the market for a business or franchise, you can consider finding or starting one that's already recession proof.
Choosing to start a traditionally recession-resistant business can be a good idea — even now. You won't need to worry about whether your investment has staying power. You'll know it does.
Do you own a small business? Start planning to get your business recession-ready with the top 5 Tried and True Strategies for a Recession Proof Business.
Top 10 Recession Proof Business Industries
So what makes a business recession proof, anyway? A recession proof business generally provides goods and services people must have — even in times of recession. Recession-proof industries can experience economic activity and growth in downturns. In other words, some industries have historically done well in economic downshifts and recessionary periods. Even now, some small businesses recently experienced an increase in sales after the COVID-19 pandemic.
This Harvard Business Review article states that some economic situations, like recessions, can benefit certain types of businesses, especially if they plan ahead. While some luxuries recede, businesses in industries from automotive to childcare stand strong during economic downturns.
Let's take a look at a list of recession-proof businesses so you can get an idea of which businesses and franchises not only survive — but typically thrive — when the economy shifts:
1. Healthcare: An Essential Service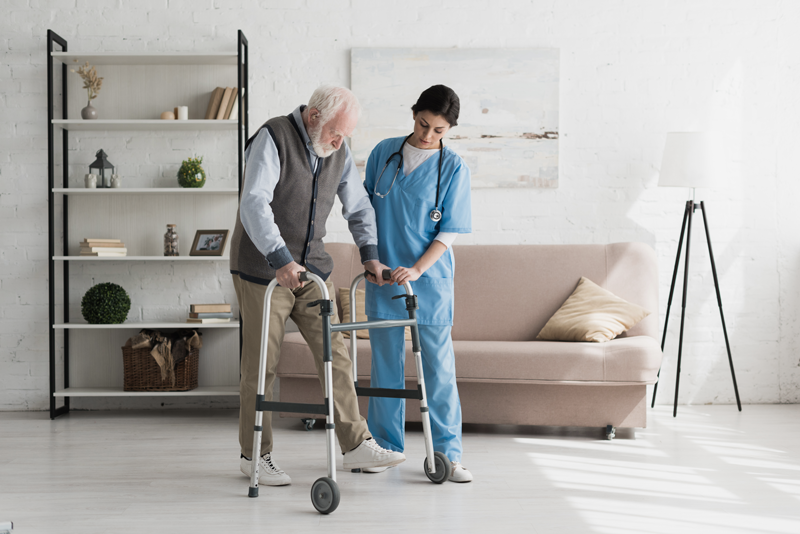 Taking care of yourself and loved ones are necessary — even when times are tough. Healthcare is considered a recession-proof business because of its inelasticity, or "the static quantity of a good or service when its price changes." In other words, healthcare stays the same when consumers' wallets are slimmer. Guidant's 2021 Small Business Trends survey also highlights this fact, listing healthcare as a thriving business during the pandemic.
Health care will always be a staple in people's lives, especially during stressful times (such as pandemics and recessions). People will always need regular check-ups, vaccinations, and other medical care. Mental health services, especially telepsychiatry, are particularly in large demand right now. We'll discuss the health and wellness industry more in number six!
With healthcare in high demand, more and more franchise opportunities are opening for aspiring business owners. Take a look at the Top 5 Senior and Medical Franchises of this year going onto the next!
2. Home Repair and Restoration: Not to be Neglected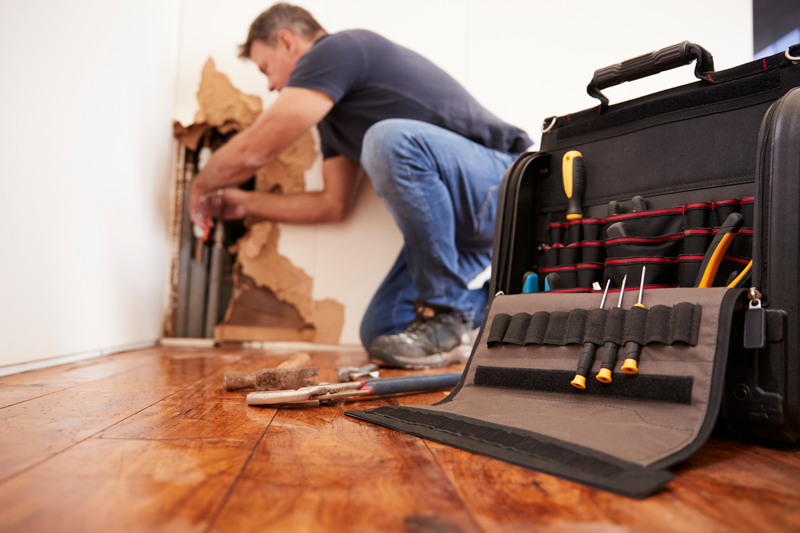 Whether you're now working from your dining room or built-in home office, you know that home is where the heart, family — and now work — are. Telework has become increasingly popular after the COVID-19 pandemic. As of 2022, 26 percent of U.S. employees work from home. And by 2025, 36.2 million Americans are expected to go remote.
Many Americans clearly spend more time at home now, whether it's their full-time workplace or not. That means more people want to upgrade their daily surroundings, investing more in their homes. But with more people spending more time at home, it also means more house wear and tear is likely. And common home repairs, like roof, faucet, or furnace repairs, will always be in demand.
From restoration to renovation, home services remain popular — and have even increased since 2020. Since the pandemic, contractors, home renovation services, and maintenance companies have seen a boom in business. And remodeling businesses have grown by 5.1 percent yearly from 2017 to 2022.
3. Automotives: Constantly Running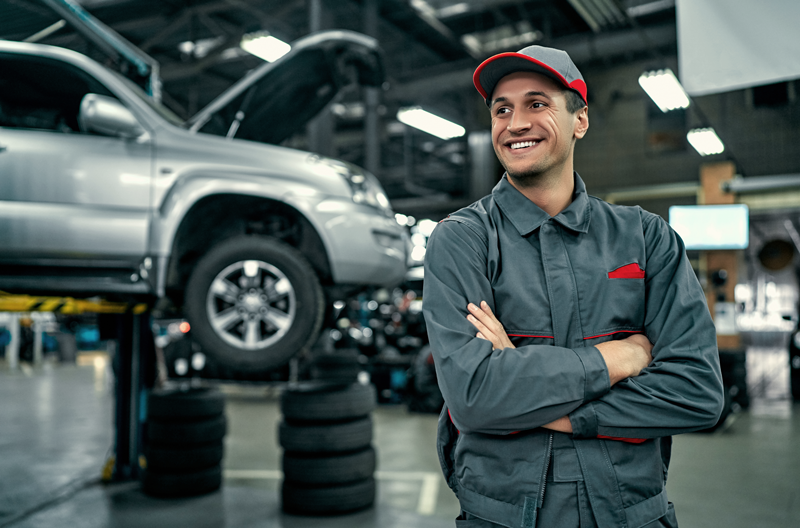 When savings are slim, consumers forego purchasing luxury or new vehicles. But most consumers still need to maintain their cars — especially if they need that car for commuting to work, school, or grocery shopping. That's why the automotive industry has proven to be historically recession proof.
In fact, the global automotive repair and maintenance market is expected to grow from $750.84 billion in 2021 to $836.27 billion by the end of 2022 at a growth rate of 11.4 percent. And the industry's also estimated to reach $1,237.49 billion in 2026 with a 10.3 percent growth rate.
But while the consumer demand for auto repair and maintenance remains strong, the industry is facing supply chain problems on top of rising costs. While inflation has impacted nearly all industries in some way, the combination of great demand and low availability has proven challenging. For 2022, 35.8 percent of independent repair shops expect to face challenges in finding parts or part shortages. And 29.4 percent expect finding affordable parts to be one of their biggest challenges in 2022.
Luckily, there are signs of improvement for supply chain issues, particularly in the automotive industry — and the demand for auto services is clearly here to stay, even during economic downturns.
See our Top Auto Franchises 2022 for the lowdown on some of the best-performing automotive repair and maintenance franchises, from Strickland Brothers to Meineke to AAMCO.
4. Food and Beverages: Continually Delivering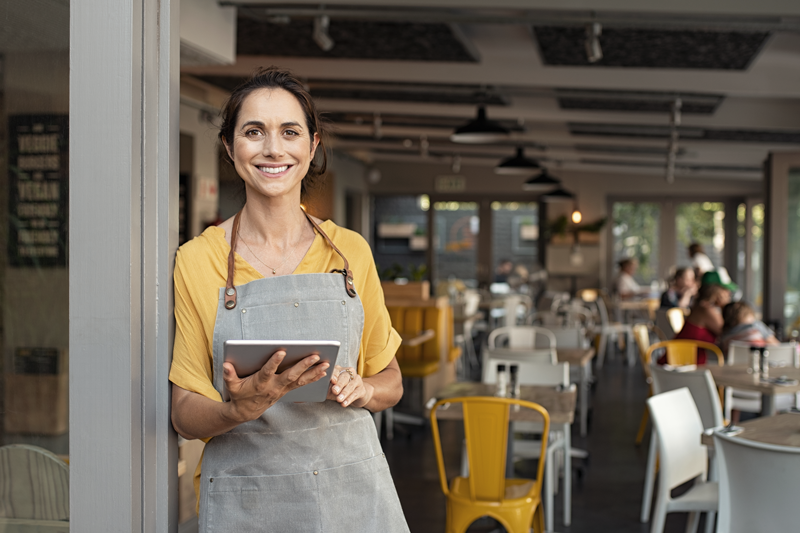 It's no surprise: We need to eat to live. That's why the food and beverage industry is considerably recession proof.
While people do typically eat out less during tough times, especially avoiding more expensive eats, food and beverage production are still among the safest businesses in times of recession. This includes grocery stores, restaurants, food delivery services, fast food, cafes, and coffee shops. And now, there are even more opportunities to provide affordable and healthy food products in consumer demand.
Healthy eating, in particular, is rising in popularity. Consumers are — now more than ever — focused on living a healthier lifestyle. Food trends such as organic, range-fed, dairy-free, and gluten-free all stem from the consumer desire for a more robust, reliable diet. In fact, the global market for Health and Wellness Foods is projected to reach $1 trillion by 2026.
Healthy-eating franchises such as Pokeworks, Nautical Bowls, and Clean Juice are thriving. Check out our Top Food Franchises of 2022 to see some of the year's best-performing food and beverage franchises!
5. Budget Travel: Americans on the Move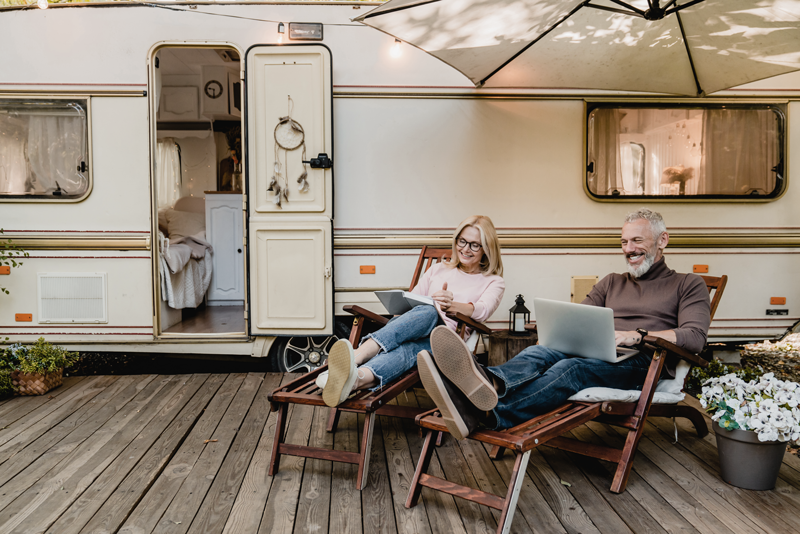 Many of us are itching to travel after being stuck at home for nearly a year. While the COVID-19 pandemic stunted traveling plans in 2020, seven in 10 Americans — or 70 percent of Americans — plan to travel in 2022. And the travel industry came roaring back in full force over the summer. With pandemic restrictions easing, international tourism saw a 182% increase in the first three months of 2022 over the same period last year. Americans are ready to travel. But with costs on the rise, they're also looking for cheaper alternatives to get to (and stay) at their destinations.
Car and RV trips have been on the rise, as have budget travel stays like Airbnbs, Home Away, and Vrbo. RV rental interest stayed steady at 13 percent from 2020 to 2021, and it's becoming popular among younger demographics, with 25 percent of travelers aged 18-34 having taken an RV trip in the last year.
Airbnb reports that long-term stays are at an all-time high in 2022, with Airbnb guests already booking stays in over 72,000 cities and towns during the summer. Short-term rentals like Airbnb are popular, especially in times of inflation. People want affordable, reliable accommodations.
Even during challenging economic times, more than half of all Americans currently see leisure travel as an "important budget priority." In September of 2022, over 54 percent of Americans reported in a Destination Analysts survey that travel was a high-budget priority in the next three months.
Budget travel is clearly an in-demand industry right now, especially with America's increasingly remote-work flexibility.
6. Fitness and Health/Wellness Services: Health Matters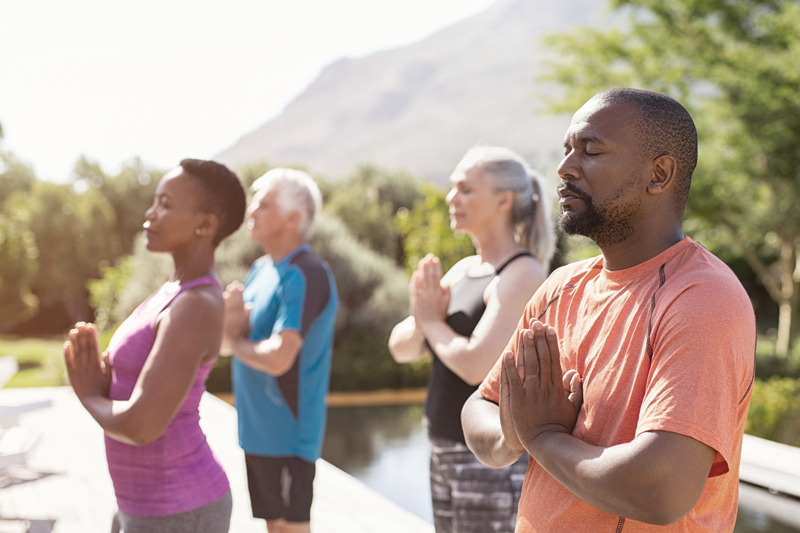 Mental and physical health have both taken center stage lately. The current emphasis on mental health and physical well-being largely stems from the 2020 COVID-19 lockdowns.
Before 2020, mental health services were already over-stretched. And now — with the effects of the pandemic, inflation, and war overseas — the demand for mental health and wellness services has considerably risen. Since March 2020, the prevalence of anxiety and depression has increased — and in some countries, even doubled. The global Corporate Wellness market reached $70.1 billion amid the pandemic. And the market is projected to reach $90.4 billion by 2026.
Fitness and health/wellness services include anything from gyms and yoga studios to wellness centers, teletherapy, and massage services. As an industry, gyms and fitness clubs are expected to grow by 4.2 percent in 2022, ranked as the 317th largest industry in the U.S.
According to Guidant's Hottest Fitness Franchises of 2022, the future of the fitness franchise industry looks bright. Over the past five years, public health initiatives have bolstered the industry, resulting in a U.S. market size of $35 billion and over 109,000 businesses.
Club Pilates, KidStrong, The DripBar, Valhallan, and Glow Sauna are a few fitness and health franchises paying off today.
7. Childcare: Parents are Paying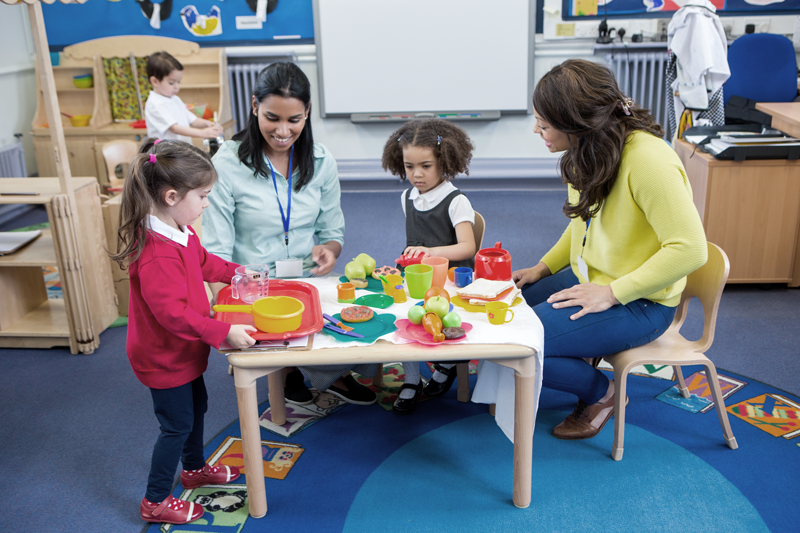 Similar to healthcare, this type of care is another one that families can't — or won't — avoid. Even during the COVID-19 pandemic, medical workers needed childcare to continue working and helping others through a turbulent time.
In fact, according to the Economic Policy Institute, parents in 2020 were paying $42 billion for early child care and education, such as preschool programs. But the industry is still recovering from other impacts the pandemic had. Last summer, a survey of childcare providers found that 80 percent of respondents reported staffing shortages — and the majority cited low wages as the reason.
Still, the childcare market continues to grow. Globally, child daycare services are predicted to grow from $271.67 billion in 2021 to $295.99 billion in 2022 at a yearly growth rate of 9 percent.
Childcare options also include family members caring for children or a personal live-in babysitter or nanny, both of which come with hefty price tags. That's why alternative childcare franchises, like Le Village Cowork, are up and coming. Le Village Cowork offers a combined coworking and childcare space for parents looking to spend more time with their children throughout the day — without sacrificing the quality of their work.
Other unique childcare franchises are also blossoming right now. Tumbles, for example, is a growing kids' gym and STEAM (Science, Technology, Engineering, Art, and Math) franchise. As a childcare service, Tumbles emphasizes educating young minds and keeping kids active through a unique business model.
Interested in childcare or teaching — and becoming a franchise owner? Check out our 10 Top Childcare Franchises of 2022 going into 2023!
8. Utilities: Powering our Daily Lives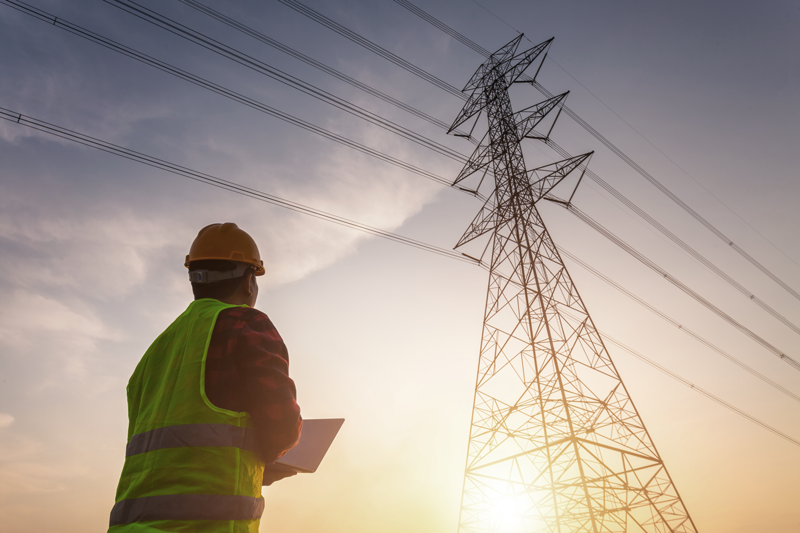 There's not much to say about water, electricity, and gas utilities — except we all need them all the time. While some comfort items and vices can do well in a recession, services that people need usually perform the best. That's why utility services historically continue to do well, no matter the economic situation.
While many utility companies are public, some — like some green energy and solar panel companies — are private and can be a smart option for small business owners. As of 2022, the U.S. utilities industry market size is over $960 billion — and the global utilities market is expected to reach $8.10 trillion by 2026. The utilities industry includes electricity, water, gas, and renewable energy.
In the U.S., the electric utility industry earnings are forecasted to grow by 9.6 percent annually, historically lower than usual. But even so, sales are doing well for electric companies, increasing by nearly 12 percent per year. Companies in the water utility industry have also grown by 31 percent over the past three years in the U.S. As for the gas utility industry, profits rose by 20 percent each year.
Out of all utilities, investors are the most optimistic about the long-term growth of the renewable energy industry. Revenues for American renewable energy companies have risen by 5.7 percent annually over the past three years alone. And analysts predict the industry to grow by 22 percent over the next five years.
So, it's safe to say we'll likely continue seeing utility profits soar within the next few years — making the overall industry a safe bet for business owners.
9. Comfort items and Vices: Providing Small Pleasures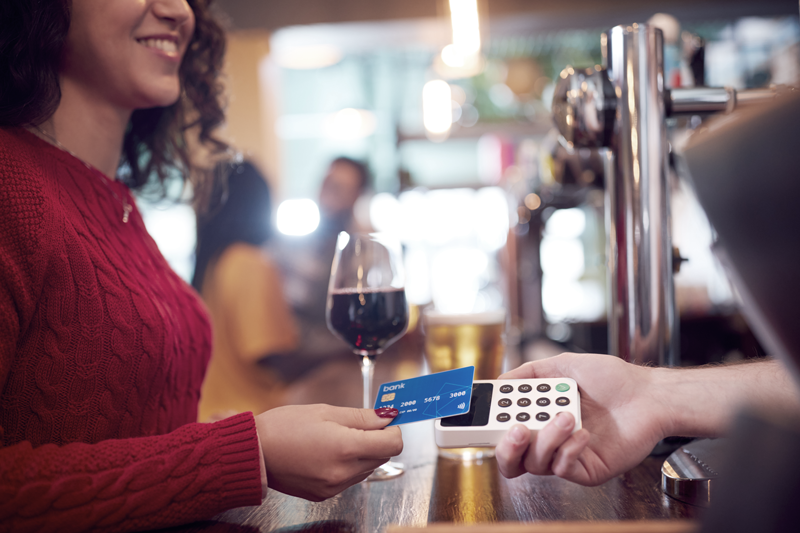 What do we turn to when we're feeling down? Often, it's Netflix, wine, beer, ice cream, or candy. We all know these past couple of years have been harsh for all of us, whether you're an aspiring business owner or not. And to keep our spirits (and endorphins) up, we often turn to comfort items and vices. It's human nature.
In fact, did you know Mars Bars were invented during the Great Depression of the 1930s? History proves that even while some consider comfort foods a luxury, most consumers continue to count on these small pleasures in difficult times. Comfort foods, like candy, are typically low in cost — and many believe that low cost is worth that momentary bliss.
Other vices include alcohol, tobacco, legal cannabis products, and gambling. While some may avoid these vices, consumers often rely more on these comforts to get by during economic downshifts.
During the height of the pandemic in 2020, U.S. alcohol consumption increased by 45 million cases. And craft distilleries expanded by nearly 11 percent last year, closing in on 2,300, according to the American Craft Spirits Association. With rising consumer demands, the alcoholic beverages market value is set to grow by over $390 billion from 2021 to 2026.
Let's take a look at some other industries of vices. The tobacco market in the U.S. stood at $27 billion in 2020 — and is estimated to achieve over $115 billion by 2026 as consumers increasingly use tobacco products.
And despite rising costs, cannabis sales in the U.S. also grew in 2022, expected to reach $27 billion by the end of the year. This growth is driven mainly by the opening of new adult-use markets, including medical and recreational use. Retail cannabis sales are projected to be upwards of $52.6 billion by 2026.
As for the gambling industry? The global market for casinos reached over $120 billion in 2020 — and will likely reach over $150 billion in the next six years. Casinos, particularly overlapping in the gaming industry, have risen as a leading source of entertainment.
From candy to beer to poker, you can count on vices to drive business — even in times of economic uncertainty.
10. Cleaning Services: Wiping Out the Competition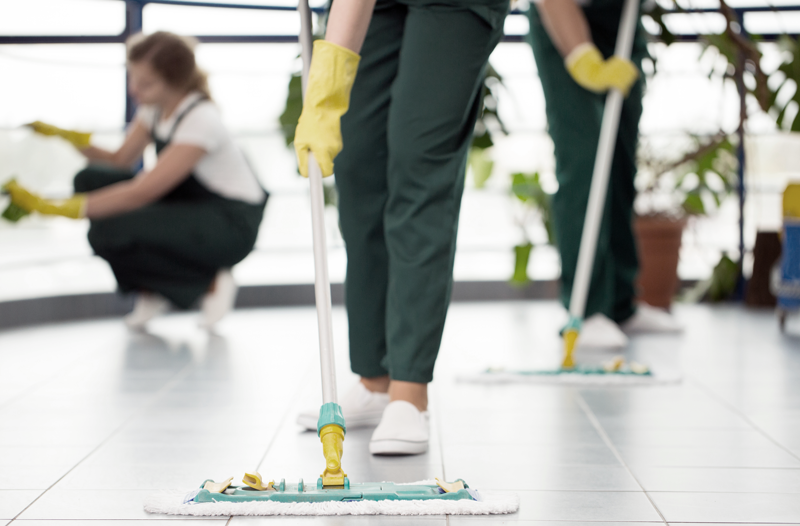 No matter the economic situation, residential and commercial cleaning businesses typically thrive. Just think of all the medical facilities that needed extensive cleaning during the COVID-19 crisis, from clinics to hospitals. Dentist offices, shopping malls, schools, restaurants, and nearly every company also required extra sanitation during 2020.
The global market for home cleaning services is estimated to reach $7.5 billion at the end of this year — and climb to $10 billion in the next six. Consumer demand for residential cleaning is growing significantly, which has increased the number of professional cleaners in the marketplace. But why are cleaning businesses in such high demand?
For one, people are more conscientious about sanitation in these pre-pandemic days. And dual-income households are also growing. That means more households can afford cleaning services — and have less time to clean their homes. The growing elderly population also augments the industry's growth as seniors likely need more help cleaning and maintaining their homes.
Some cleaning service businesses are even getting creative with their business model by offering customizable services. For example, Home Clean Heroes, a Virginia-based residential cleaning franchise located throughout the southeast, provides customers with various cleaning packages — from the "Party Protector Package" to "In-Law Invasion" to "Move-out" or "Move-in" packages.
So, keep your eye on the cleaning industry! It generally makes the recession proof list, no matter the economic climate.
Recession Proof Your Business
Whether you start a new business or franchise in one of the above industries — or already run a business — you'll want to start planning to get your business recession-ready. Part of that is financial planning. But a bigger part of preparing your business for economic uncertainty is strategizing.
The truth is: Even if your business isn't in a "recession proof" industry, you can implement strategies to recession-proof your business. Recessions come and go. But your business doesn't have to. Check out our top 5 Tried and True Strategies for a Recession Proof Business.
Become a Small Business Owner Today
Are you feeling inspired after these ten recession-proof business ideas? As you now know, the future of business isn't dire. Plenty of business opportunities exist — even in today's economic times. Remember: This isn't the first time the U.S. has gone through economic uncertainty.
Economic slumps and recessions happen. And history proves that businesses can prevail, or even thrive, during them. If you're ready to own your own business — and be your own boss — you can, especially if you find the right opportunity.
At Guidant Financial, we're in the business of empowering entrepreneurs and aspiring small business owners like you. Let us know what industry or franchise you're interested in, and we can help you find the best franchise — at the best price. (And we can help you secure the funding you need to get started, too!) We partner with multiple established franchises, including Le Village Cowork, Tumbles, Home Clean Heroes, Clean Juice, and Club Pilates.
Let us do the work for you — and help you start the business of your dreams. Call us at 425-289-3200 or pre-qualify for franchise funding now!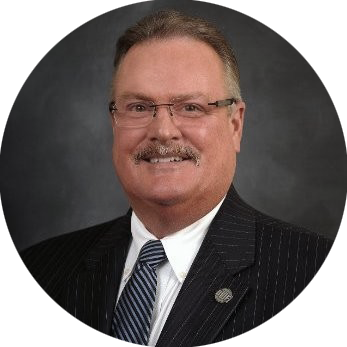 "Every time we've done something with Guidant, it's been quick and efficient. For me now, personally involved, the biggest thing is all the support services; I signed up for the full program. That's the biggest thing: For me, it's become a one-stop shop."
— Larry Strain, A Rustyc Spoon
There's a reason why over 30,000 small businesses chose Guidant. Hear what our clients have to say about their experience with Guidant — and discover their unique small business stories.