By Cory Sanford from Guidant Financial, Vice President of Culture and Talent
---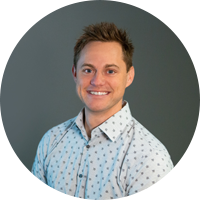 Learn the top tips on how to be most connected while working remotely from Cory Sanford, the Vice President of Culture and Talent at Guidant. Cory has over ten years of experience in Human Resources, leadership, and team building.
---
Mastering Remote Work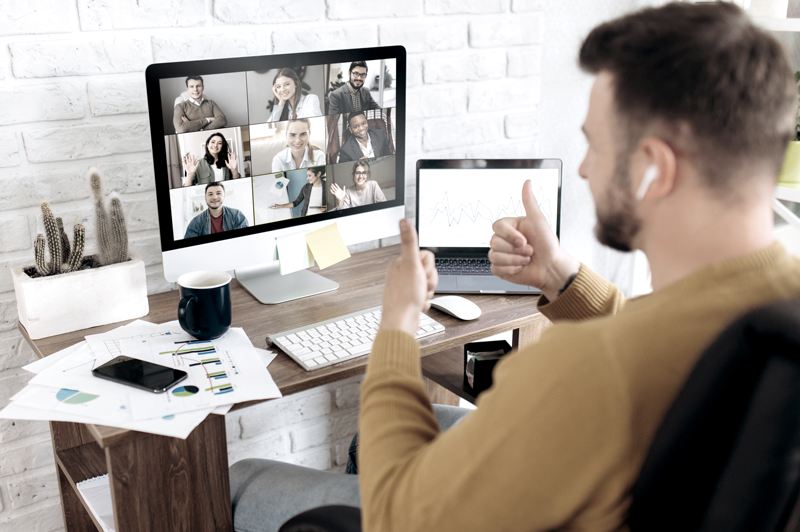 On the fence about allowing team members to work remotely — or have you decided to allow it and want some helpful guidance on how to do it well?
My name is Cory Sanford, and I am the Vice President of Culture and Talent at Guidant Financial. Guidant helps people start, buy, and grow small businesses — we're experts in small business success. In March 2020, Guidant went fully and permanently remote. We've learned many great lessons along the way that will help you maximize the experience for your team!
During my senior year of high school, my dad helped me buy an old manual transmission truck. I had yet to learn to drive a stick shift — and my dad left town for a week for work, so he couldn't teach me. On the phone, he told me the basic idea of how to shift, then told me to "Just drive around the neighborhood practicing." I did, and I would entertain many of our neighbors with how often and violently I would stall that poor little truck! I quickly learned that the other extreme was peeling out, which seemed a much cooler alternative than stalling.
While I taught myself to drive a stick shift that week, my friends would gather after school to cheer and laugh as I peeled out four or five times to get out of the school parking lot. Thankfully, with practice, time, and more advice from my dad, I learned to confidently and safely drive a stick shift that week.
If that sounds like your perception or experience with remote work — stall or peel out — that's understandable, and you're not alone. Many companies explored remote work since last year, and a survey revealed that 57% of small business owners believe remote work will continue.
The Case for Remote Work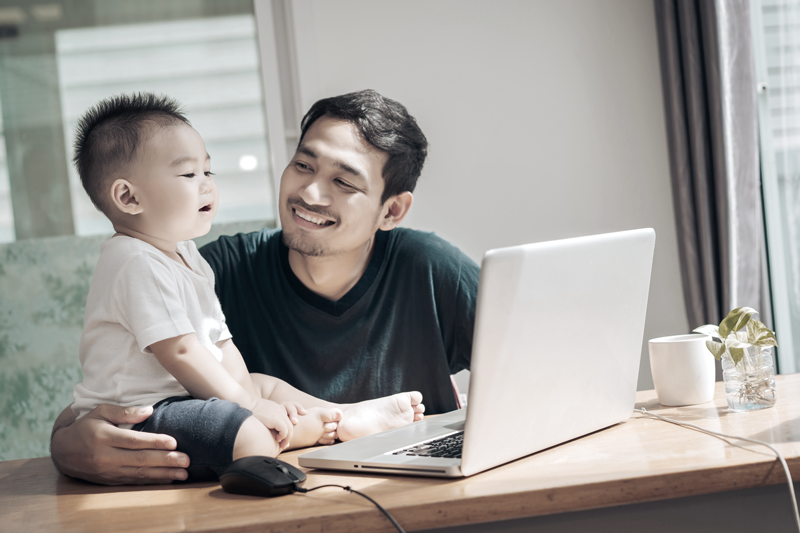 There are many great reasons remote work will last. Before we get to some helpful tips on maximizing the remote experience for your small business and team, let's review some of the top benefits of remote work.
For one, many professionals want it — 97 percent of employees do not want to be in an office full-time. Remote work can benefit employees because they often have:
More personal time (Goodbye commutes!)
Fewer expenses from gas and vehicle maintenance
Control of environments like noise, temperature, and distractions
Improved mental health
Remote work can often benefit companies because:
They can access more geographically diverse talent.
More professionals will value remote work as part of their benefits and employment experience, improving retention and talent acquisition.
They may have fewer costs from renting office space, purchasing utilities, furniture, etc.
While I personally believe we need more data validation here, according to Forbes, "Teleworkers are an average of 35-40 percent more productive than their office counterparts."
It can support environmental initiatives by reducing carbon footprints from commuting.
How do you know if working remotely is right for you and your business? See Office, Hybrid, or Work from Home?: A Guide for Small Businesses.
Top Remote Work Tips
Based on the role, a baseline of remote work is providing essential equipment for team members to perform their jobs well remotely, such as laptops, mice, headsets, etc. Once your team members are set up, here are seven effective remote work tips:
1. Regular One-on-one Meetings (1:1s)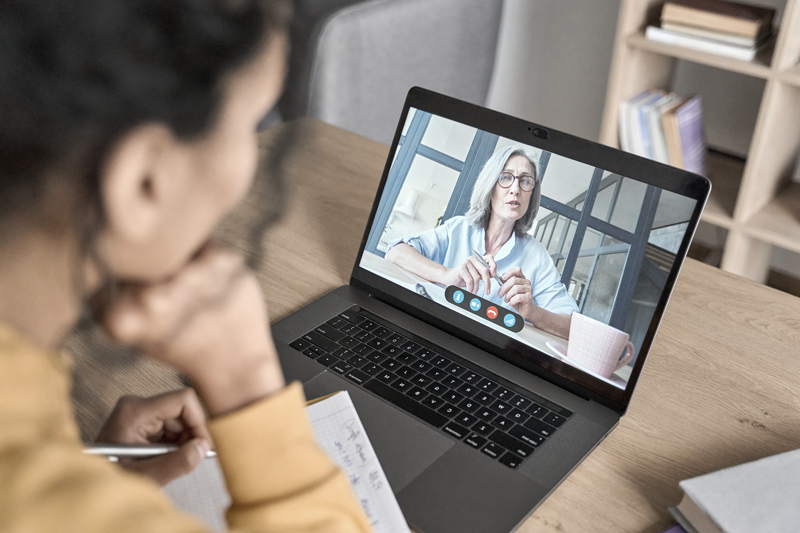 When working remotely, it can be challenging to feel connected to your team. One way to increase connection and communication is through regular one-on-one meetings with your employees. Supervisors should meet with each direct report one-on-one at least monthly. Many supervisors and team members find value in weekly or semi-weekly meetings. This is a best practice regardless — but it's even more important remotely.
These meetings provide a personal space for employees to share their ideas, work progress, and concerns with their manager. It also allows managers to provide feedback and guidance to employees in a more focused and personalized manner. One-on-one meetings can help to build trust and accountability while maintaining a sense of teamwork and support. This can lead to increased motivation, productivity, and job satisfaction for employees, benefitting the business as a whole!
Whether working remotely or beyond, take your communication skills to the next level with our Complete Guide on How to Become a Master Communicator.
2. Regular All-Company Meetings
Every Monday morning, we have an all-company Zoom meeting hosted by a senior leader. This is a great chance to report on performance and key initiatives, recognize accomplishments, welcome new team members, and share any other important information regarding the business internally or outside factors that could impact the company or our amazing clients.
All-company meetings, held on a regular basis, are a great way to keep employees engaged, informed, and connected. For companies of all sizes, all-company meetings help build relationships among team members, particularly for those employees who may not work together closely or frequently interact in their day-to-day roles. All-company meetings can also provide a platform for introducing new initiatives, updates, and achievements to the team so that everyone across the organization is aligned and moving forward in the same direction. By fostering open communication and creating a forum for employees from various departments to come together, regular all-company meetings can help build stronger teams, boost morale, and lead to a more interconnected company culture.
3. Clear Code of Conduct
When working remotely, it is important to set clear expectations for all employees. At our company, we have developed a comprehensive guide that covers various topics to ensure everyone is on the same page. These expectations cover areas such as responsiveness, which includes promptly answering emails and being available during designated work hours.
We also have expectations around video availability, such as being willing to participate in video conferences and having cameras turned on during meetings. Given that a reliable internet connection is crucial when working remotely, we have set expectations around internet requirements as well. We also encourage employees to take care of themselves and promote a healthy work-life balance. By establishing clear expectations for employees, we hope to foster a more productive and successful remote work environment for all.
4. Intentional Connections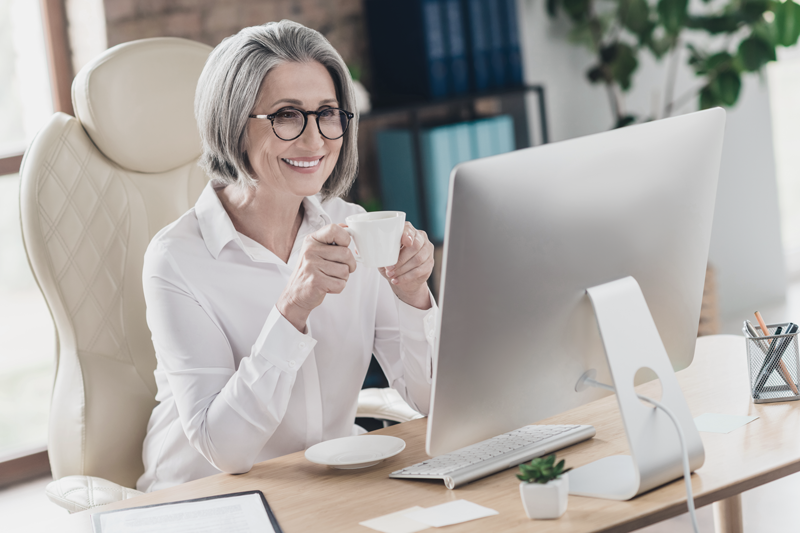 With remote work, opportunities to connect must shift to a much more deliberate practice. We also recognize that people have different needs and interests in how — and how often — they connect.
At Guidant, we host virtual social hours, quarterly leadership coffee events for senior leaders, and a Breakroom Channel in Microsoft Teams. The intent of the Breakroom Channel is to encourage dialogue we might find in a physical breakroom — people discussing or sharing pictures of pets and children, recipes, or vacation experiences. For team building experiences, we've enjoyed AirBnB experiences.
Looking to grow your small business through networking? Check out our comprehensive guide on Small Business Networking Resources.
5. Icebreakers
For most recurring meetings (one-on-one meetings, team meetings, etc.), start with a very quick icebreaker question. Connecting with each other is a critical part of any employment experience. A good icebreaker can help create an easy-going and exciting way to get to know each other! See Indeed.com's 31 Engaging Virtual Icebreakers for Remote or Hybrid Teams for some ideas to get started.
6. Virtual Recognition
Implement a convenient way for public peer-to-peer recognition to happen virtually. Some create an electronic bulletin board, like Motivosity and Tiny Pulse's Cheers for Peers. We've used both before, but we've had a lot of success using Microsoft Teams since it's a platform we already use. We created a channel dedicated solely to peer-to-peer recognition of living Guidant Financial values and guiding principles. These discussions are typically very active and inspiring for employees!
7. One Virtual, All Virtual
When Guidant Financial was a hybrid workplace (both remote and in-office), our leadership team tested a "one remote, all remote" philosophy. We noticed this significantly improved the experience for those working virtually because the video and audio were the same for everyone. With all-virtual meetings, there were no longer distracting side conversations or struggles to hear when multiple people were speaking at the same time.
Ready to improve your communication skills quickly and become a more effective leader? Check out the Top 5 Effective Business Communication Skills Every Business Owner Should Know.
Results of Remote Work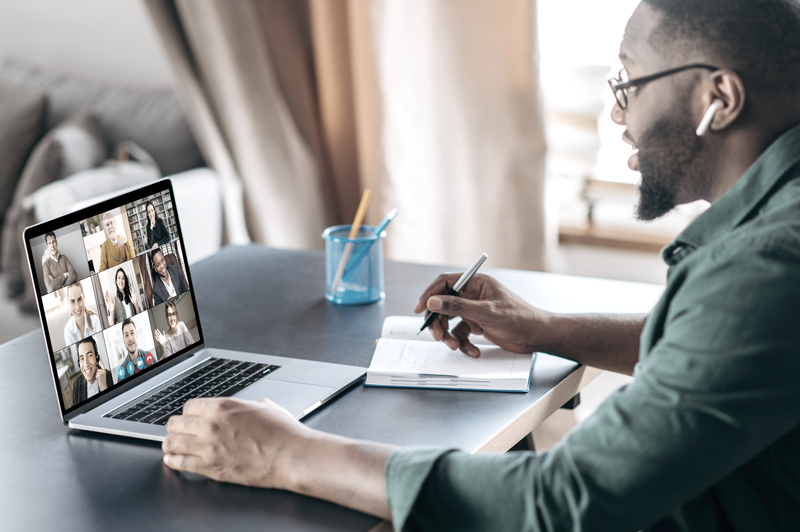 Even though we are still learning how to create the best remote work experience for our team members, the investments we've made so far appear to be paying off with some great results.
Over 180 team members, most in the company's 20-year history, and we're able to support team members in three countries. This growth correlates with the success of the business. Compared to working in an office, we've seen improvement in employees' personal sense of effectiveness over the past year. In a recent internal survey:
On a scale from one to five, team members rated their overall work-from-home effectiveness a 4.76 out of five.
97 percent agree or strongly agree that they are engaged at work — MUCH higher than Gallup survey results that tend to stay below 40 percent!
Not to mention, working remotely has had a significant positive impact on the environment as well. Our company has been able to eliminate almost 800,000 commuting miles from our roads, vehicles, and atmosphere every year since going fully remote.
Summary On Working Remote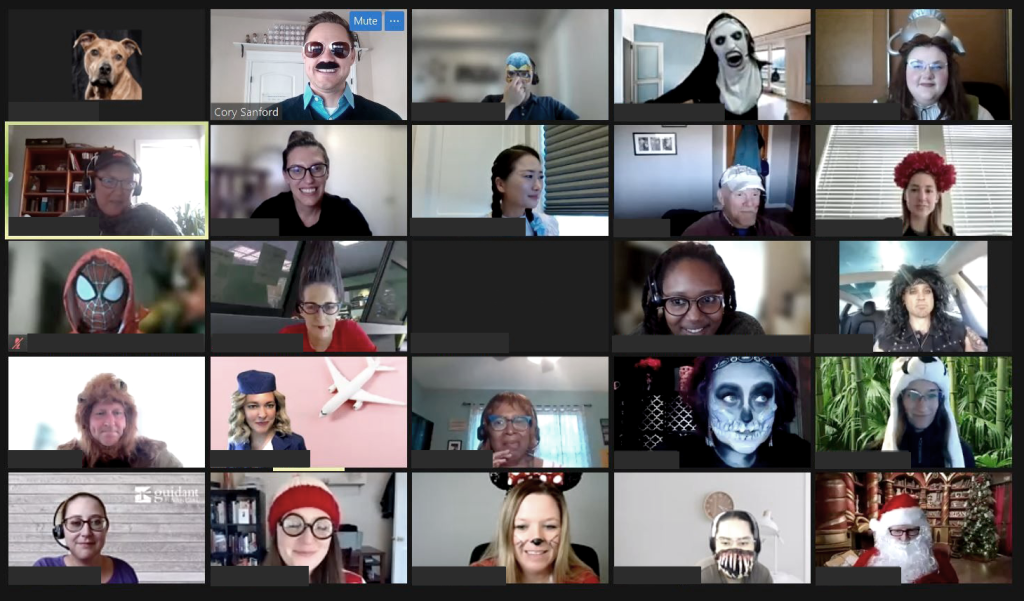 Remote work doesn't work for all companies or all roles. Still, significant competitive advantages for talent and your business can be gained by embracing working remotely where possible — and taking steps to do it well. We are thrilled with our results so far.
Here is how one person at Guidant Financial describes their remote working experience:
"I have gained 90 minutes in my day by eliminating work commute. Plus, with my 30-minute lunch, I have been able to manage my home better and give myself time for self-care and physical exercise. My daughter recently commented, 'Mom, you seem very happy at your job. I am happy that you are happy.'"
I hope this gives you more helpful advice and confidence in leveraging remote work than I had when learning to drive a stick shift. Now, you should be able to move forward a little better — without stalling or peeling out — and strike the right balance for your business and team. Good luck!
Call us today at 425-289-3200 for a free, no-pressure business consultation to get started — or pre-qualify in minutes for business financing now!