Get ready: April 30th to May 6th is Small Business Week 2023! National Small Business Week, in turn, kicks off May as Small Business Month — a time to focus on resources, strategies, and tools to improve your small business.
For small business owners and entrepreneurs, financing is like fuel in a car. It can power their dreams of expansion, creating exciting products, and bringing in new talent to take their business to the next level. Without financing, a business' potential growth can stall on the starting line. That's why securing financing should always be a top priority for entrepreneurs who want to take their ventures to new heights.
But which financing options are best for your business needs? As we celebrate National Small Business Week, let's take a look at some of the best funding options for aspiring and current business owners.
How will you celebrate Small Business Week? Here are 7 Ways to Celebrate and Make an Impact During National Small Business Week 2023.
Top Small Business Financing Methods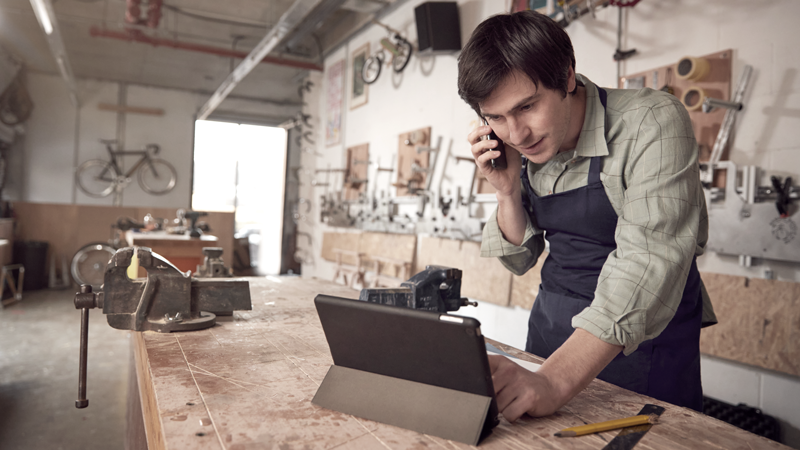 Small Business Week is more than celebrating entrepreneurship and small businesses nationwide. For aspiring and current business owners, it's also one of the best times to plan and seek resources.
Whether you're just starting out or looking to expand your existing business, our comprehensive rundown of funding opportunities and combos will help you realize your business dreams. And also go over some quick tips on how to craft a funding application that will impress potential investors. Let's dive in!
1. Small Business Administration (SBA) Loans
If you're an aspiring or current business owner, you might have heard about SBA loans before. Since the U.S. Small Business Administration guarantees them, these loans can be some of the most advantageous for small businesses — and are one of the most common financing options. But how do they work?
Here's the deal: the SBA doesn't lend the money themselves. Instead, the SBA works with banks and credit unions to guarantee loans with lower interest rates and more favorable terms than traditional loans. That means SBA loans can offer more flexible and affordable business financing.
However, it should be noted that the maximum amount on SBA loan interest rates is on the rise. If you're thinking of going the SBA route, it might be worth doing some research first to see if it's still the best fit for you.
SBA loans can also be very competitive. Only a quarter of SBA applicants are approved at larger banks. While SBA loans have a 49 percent approval at smaller banks, large banks are responsible for 89.5 percent of loans under $100K given to small businesses. To apply for an SBA loan, you must show a robust business plan, the ability to repay the loan, and a strong credit history. You'll also be required to make a downpayment and put assets down as collateral. So, when considering SBA loans, it's crucial to weigh the pros and cons carefully!
Want to learn more about the pros and cons of SBA loans? See our comprehensive guide to Everything You Need to Know About SBA Loans.
2. Unsecured & Collateral-Free Business Loans
Unlike SBA and other traditional loans, unsecured loans don't require collateral. But lenders will still want to see an excellent credit score and history, plus solid proof that you can repay the loan in full. The good news is that unsecured loans are typically faster to obtain than their secured counterparts.
However, you should know that interest rates on unsecured loans may be higher since lenders view these loans as higher risk. The higher the interest rate, the higher the monthly payments. And while you may not be able to borrow as much with an unsecured loan or get the same long terms, it's still a great option for small business owners who need cash — fast! Learn more about Unsecured and Collateral-Free Business Loans.
Business financing isn't one-size-fits-all. Here are some of the Best 5+ Alternative Start Up Business Loans.
3. Portfolio Loans
Portfolio loans are a type of loan secured by assets in your stock and bond portfolios or other eligible securities. Small business owners can usually borrow up to 80 percent of the value of their portfolio as long as they have a minimum of $85,000 in assets.
Portfolio loans can be quicker to get than either conventional secured or unsecured loans — and the interest rates and other terms can be equal to or better than other types of loans. These types of loans also have flexible repayment terms; repayments do not start until you actually use the money!
See our Complete Guide to Portfolio Loans for Small Businesses for a full breakdown of the pros and cons.
4. 401(k) Business Financing: Rollovers for Business Startups (ROBS)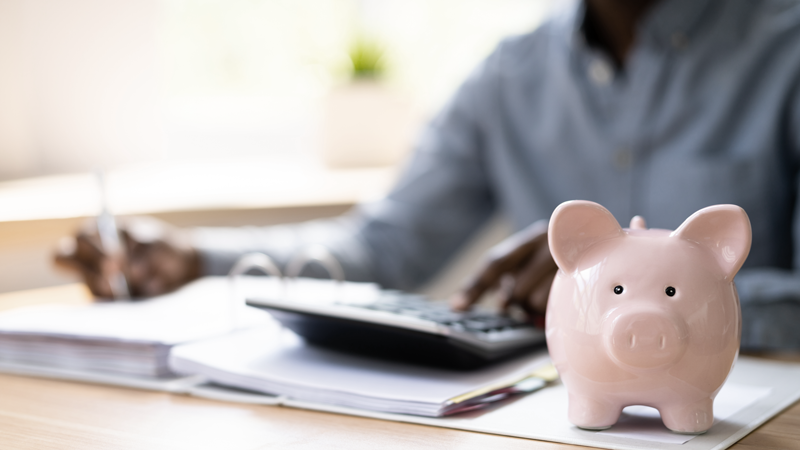 Not all funding methods are loans! 401(k) business financing, also known as Rollovers for Business Startups (ROBS), is a method of utilizing the money in your own qualified retirement accounts, such as 401(k)s and Individual Retirement Accounts (IRAs), to finance your business. The best part about ROBS? You can access your retirement money without incurring tax penalties.
ROBS has many advantages for small business owners, especially during times of economic uncertainty. The chief one is that it leaves you debt-free, so you don't have debt service payments every month. Debt service can sap your cash flow, which affects your ability to grow the business. ROBS also doesn't require collateral or a credit check, so it can be very advantageous for people who don't want to use their assets for collateral or who have had past challenges with credit.
Plus, 401(k) business financing is very flexible and can be used for a wide array of business purposes. You can combine ROBS with multiple loan types or use it as a down payment for one, such as an SBA loan. ROBS also allows you (and your employees) to build for retirement, as one of the requirements is the setting up a new tax-advantaged retirement plan. Watch our latest webinar on Everything You Need to Know About ROBS to learn more.
Explore the ins and outs 401(k) business financing in our Complete Guide to Rollovers for Business Startups (ROBS).
5. Grants
If you're looking for other financing options that don't require repayment, grants could be the way to go. That's right — grants are basically free money. But getting your hands on grants isn't as simple as filling out a quick application. It's essential to do your research and find grants that are tailored to your business needs. Each grant also has its specific purpose, and grantors have specific goals in mind, so don't forget to read the eligibility criteria and requirements carefully! You'll want to be sure you qualify — and know the deadline — before putting in the application work.
The U.S. government often provides a rich source of grants. U.S. grants are funded for innovation, specific policy goals, revitalizing, contributing toward specific communities, and many other purposes. Private organizations and nonprofits are other robust sources. Many are set up to benefit specific types of business owners (such as women or people of color) or specific industries (such as retailers). You can begin researching government and private grants on:
6. Outside Investors
Many small business owners turn to outside investors for a cash infusion, in exchange for which the investors receive equity in the firm. Angel investors interested in a specific stage and industry can provide seed capital. Venture capital firms can invest as much as $1 million. Partners can be individual people whose financing contributions are negotiated individually.
Learn more about Equity-Based Financing Options for small business financing.
7. Equipment Leasing
If your business needs significant equipment to operate, consider equipment leasing as a funding source. Leasing frees you from purchasing equipment — and leasing terms are often very reasonable.
Tips for Strong Applications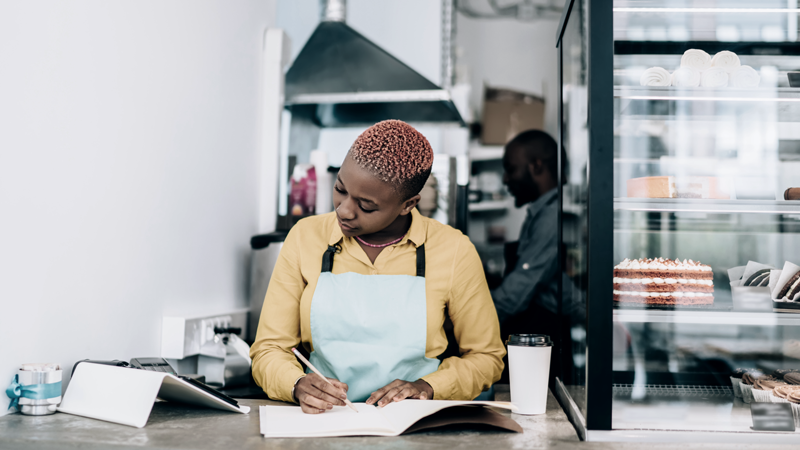 Business financing methods can be highly competitive, so you'll need to bring your A-game when applying. Remember that most financing sources require specific criteria to be met, so it's important to submit a strong application. Most financing sources have a checklist of must-haves, like…
A business plan: A business plan describes your company's core business and business goals. It may include a mission statement, company strategy, descriptions of products and services, competitive market analysis, and your business financial statements for the last three years (if available).
Financial projections: Most lenders require at least three years' worth of financial projections. These should include, at a minimum, balance sheets and profit and loss statements. Provide a detailed explanation of why you project the financials you do, along with tables.
See How to Write a Business Plan That Will Be Approved for a Loan for more tips and strategies.
Make Your Business Dreams Come True
Finding the right financing for your small business can be frustrating and daunting — we get it. At Guidant, we're all about helping aspiring and current small business owners like you secure the funding they need to succeed.
Letting us be your guide means you'll have seasoned experts to walk you through the entire process, from start to finish. From crafting an application that stands out to securing the right funding for your business needs, we're with you every step of the way. Our team can help you develop a financing game plan — and support you throughout the lifetime of your business with our Payroll and Accounting & Tax Services. Reach out to us today and see how we can help!
Call us today at 425-289-3200 for a free, no-pressure business consultation to get started — or pre-qualify in minutes for business financing now!
---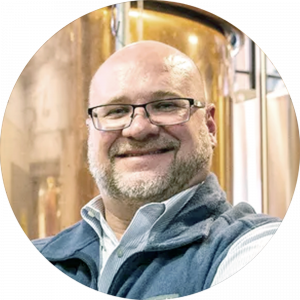 "I owe a sense of gratitude to Guidant for helping me get here. It was a turning point for us moving forward."
— Stephen Such, Falling Sky Brewing