It's a common dilemma in the post-pandemic era: your manager calls you back into the office, but you've already adapted to working from home. You may have adopted a dog or started a family, setting up a new work office and childcare schedule. You may have even relocated to a new city or town — and moving back closer to your old office isn't an option anymore. Tech companies like Amazon and Google have started calling their employees back into offices with limited success. According to Pew Research, many workers are content working from home. They aren't interested in going back — and it's not primarily because of the coronavirus pandemic.
If that sounds like you — and the work-life balance you are experiencing is important to you — keep reading. We'll help you explore the possibility of starting your own small business. The perks are better than free coffee: newfound autonomy, flexible schedules, and freedom to choose where you work are just a few. Some call it a side hustle, and others call it entrepreneurship or starting a small business. Whatever you call it, let's explore some ways to transition to remote work or an on-site small business.
Ready to start a business? Continue your journey with 10 Steps to Starting a Business.
Start a Business: Transitioning from Employee to Entrepreneur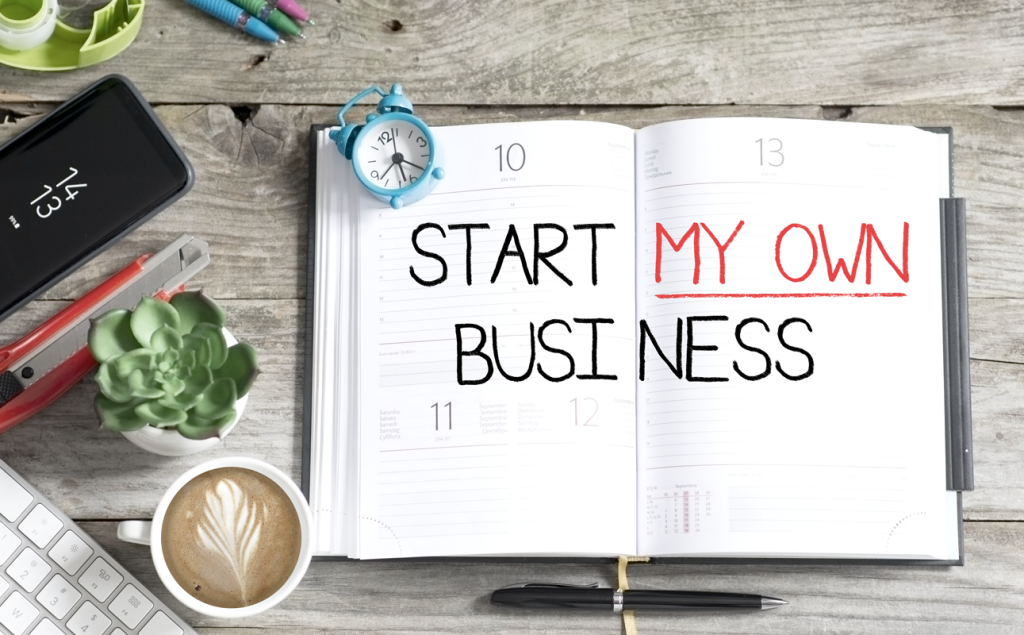 Any transition or change can be both exciting and scary. But change is sometimes necessary to help you grow and get where you want to be. Winston Churchill once said, "To improve is to change; to be perfect is to change often." If you're looking for a change in your life right now — whether that be starting a new, remote side-hustle or on-site business at your dream location — now is the time.
Luckily, many business models are suited to different interests and needs, many of which are remote-friendly. According to the founder of FlexJobs, there are three main ways to start an in-office or remote company:
1. Start from Scratch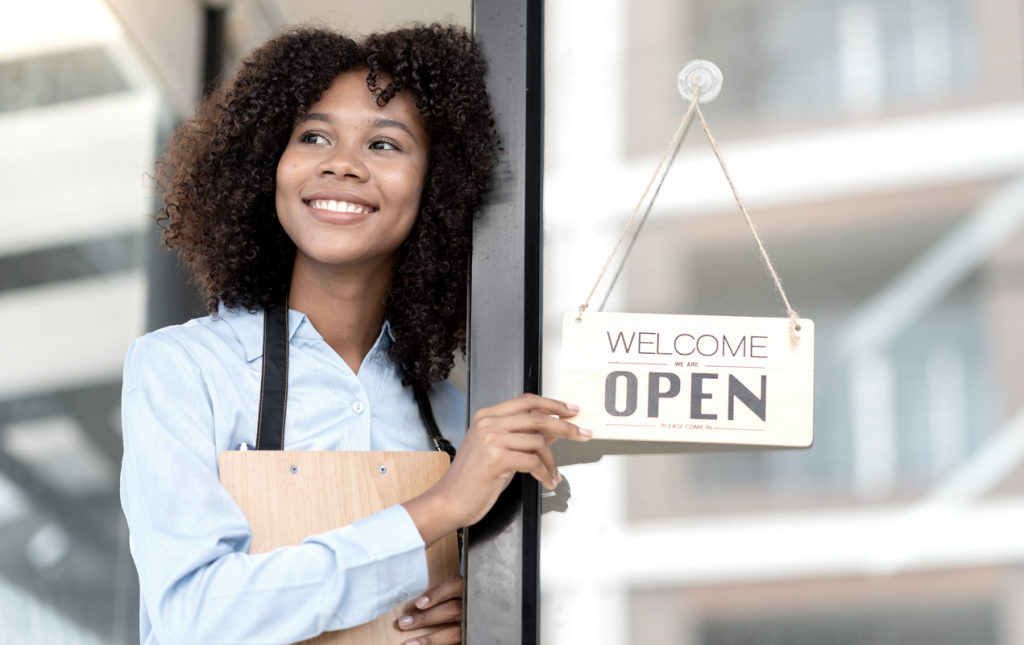 This one is applicable when your current employer wants you back in your office chair, but you're not interested. You can start a remote business, eliminate overhead costs such as a brick-and-mortar building, and enjoy the work-from-home life you crave. What types of businesses work well from home? Any consulting business — such as marketing, design, sales, operations, accounting, and Human Resources — is quick and easy to set up from a home office. Plus, if you have a contact who works from a different state, you can hire them. Remember, you don't have to stick to a local pool of job candidates.
So you want to start a business, but how do you know what kind of business is right for you? Check out "I Want to Start a Business… But What Kind?"
2. Take and Transform an Existing Business
Maybe you don't want to start from scratch but instead want to purchase an existing business with a product or service, customers, and established marketing. That can work well, too — you just need to ensure it's the right type of business that can function well remotely with phone calls, video calls, and other remote-friendly means of communication. Many businesses can so keep an eye out if this remote route is one you'd like to go.
Ready to start a business — but don't want to start from scratch? Franchising is becoming an increasingly popular option among entrepreneurs for a reason. Discover the Top Five Growing Franchise Trends and Industries.
3. Build Your Dream Team Remotely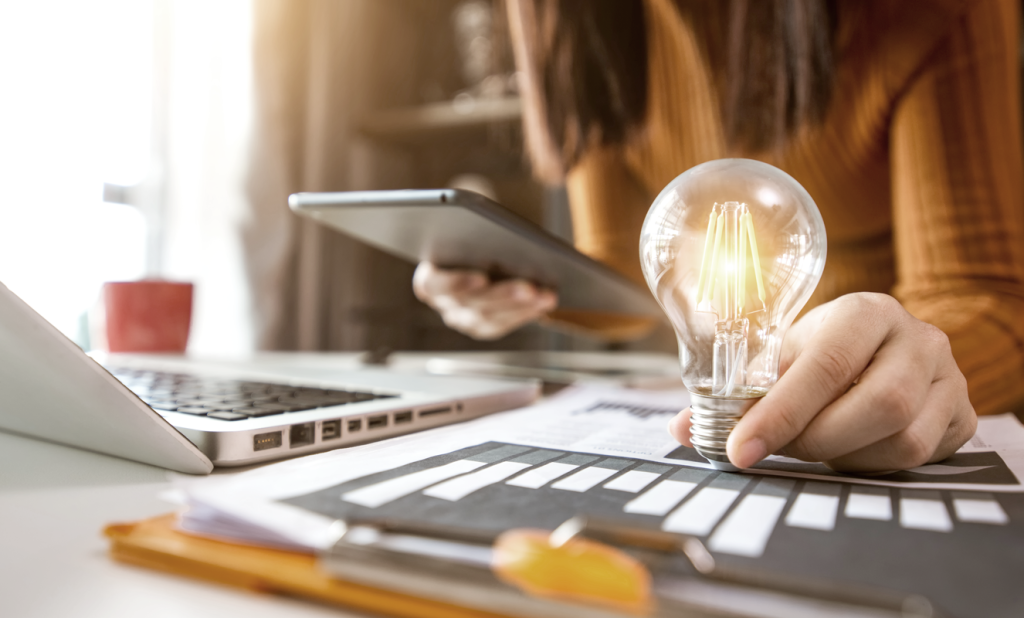 Let's say there's a large office in Seattle, but you think the company could benefit from remote workers in other states. Customer service works well for this model, as you can have operations in the office and customer service agents throughout the country. You can even use a staffing agency to help with employees, such as DOXA Talent — an affordable and global hiring agency for small businesses.
Another option is to start a small on-site business in your town or city. While you won't always work remotely, you will enjoy being your own boss — and the flexibility of running your own business.
As you can see, you have options for work. Just as there's no one-size-fits-all type of business, there's no one-size-fits-all business model. Consider what work schedule and lifestyle you want to create.
Looking to expand your team? At some point, you'll need more hands on deck to run your business. See Hiring 101: When and How to Find the Right Talent.
Benefits (and Challenges) of Entrepreneurship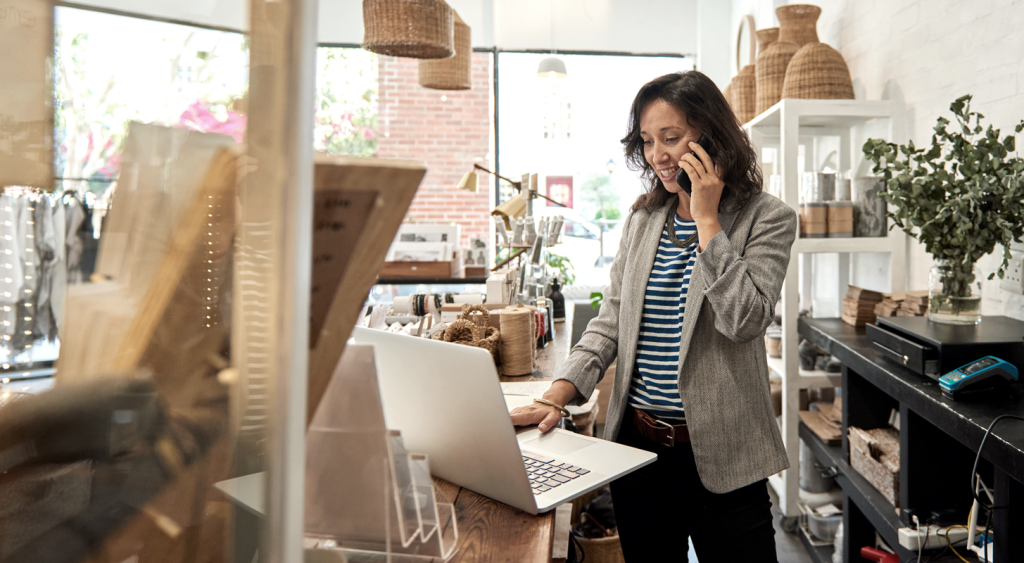 Now that you have a better idea of how to start a business or side hustle, let's take a realistic look at the benefits and challenges of this type of work model.
When it comes to remote benefits, you can expect these top three perks:
Lower Costs. That's right – with remote work, you can perform your important work from your home office, dining room table, or (on sunny days) your back deck. A shop or office space can be a huge expense, so cutting costs on space is a big benefit of a remote model. You can also save money on office equipment and other in-office amenities instead of directing that money to your bottom line. Maybe you'll even become profitable sooner and enjoy more success.
Better Flexibility. Do you love to travel? Or maybe you have a second home you enjoy half of the week? With a remote model, you can still have your life – and your business – wherever you like (provided you have solid Wi-Fi).
Stronger Innovation. If you're the type of entrepreneur who is creative enough to run a remote, hybrid, or on-site small business — you're also going to bring innovative thinking to that business. If you choose remote, you can also hire any thought-leaders in the world to work with you. You can have a broad, global experience and diversity within your remote company. Entrepreneurs are known to have to think creatively, so you're already one step closer to being an innovator.
How do you know when you're ready to become a business owner? See 3 Signs You're Ready to Make the Leap into Entrepreneurship.
In contrast to the benefits above, you can also expect to run into a few remote-based challenges on your journey, such as:
Connectivity Troubles. If you've worked in any capacity in the last four years, you know that Zoom and Microsoft Teams calls are the norm (even for some offices). If you choose a remote work model, ensure your Wi-Fi is top-notch, and your team members have the same. And be flexible — expect a dropped call or two and handle it with a smile. You'll be back online in no time.
Lack of Visibility. Unless you have highly transparent employees with you and have regular 1:1 meetings, it will be challenging to tell if your employees are happy or unhappy. Use this as an opportunity; check in with your employees often on a set timeline for project completion. Make it a company policy to utilize a communication messaging tool on most days so you can message a team member when needed. When managing them remotely, set Key Performance Indicators (KPIs) that employees have to meet on a schedule so you can ensure they are setting (and meeting) their goals.
Process Problems. Similar to managing remote employees above, you may struggle with process issues. Another simple fix is to start your business with documented, set processes and procedures and ensure everyone can access them. You can then follow along and see that the necessary steps are being taken and the work is being done according to the processes you set. With hybrid work — a day or so in the office and a few days at home — these processes also work exceptionally well.
Turning Your Passion into Your Entrepreneurial Journey
Every type of business comes with pros and cons. But it also comes with freedom — and you already have some valuable tips on avoiding some of the challenges of remote work and a realistic understanding of what it takes to start a side hustle, entrepreneurial journey, or purchase or start a business. According to Forbes Advisor, "32.6 million Americans will work remotely by 2025." If your side hustle is your true dream, or you're uninspired by your current 9-to-5 job, you may be ready to become an entrepreneur.
Are you ready to ditch your current commute and kickstart your journey to small business ownership? Take the first step and pre-qualify for financing now.
Call us today at 425-289-3200 for a free, no-pressure business consultation to get started — or pre-qualify in minutes for business financing now!
---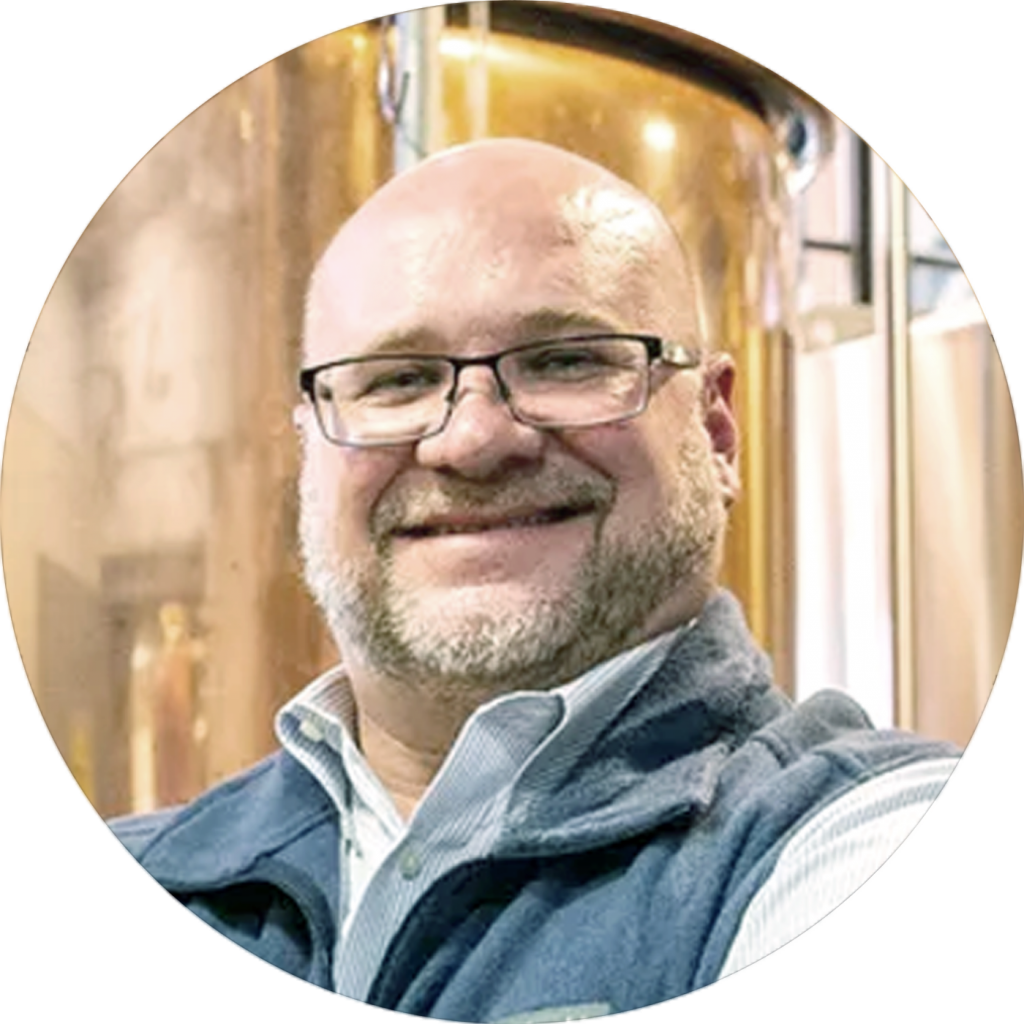 "When Falling Sky Brewing presented itself as a great opportunity for me, I needed the capital. Traditional lenders weren't going to do it. I took a chance on myself that I could grow my business and my 401(k)… And I thought, 'You know what? I could do this without overhanging debt.'"
— Stephen Such, Falling Sky Brewing