Black Entrepreneurs – 2020 Trends
A look at Black-owned businesses in 2020
2020 Trends for Black Entrepreneurs.
To learn about small business and its future, Guidant Financial became a founding member of the Small Business Trends Alliance (SBTA), a group of companies dedicated to supporting small businesses with data trends and insights. To achieve this goal, Guidant Financial and SBTA companies surveyed over 3,100 small business and franchise owners nationwide.
For this report, we dove into what black entrepreneurs who own and operate their own businesses or franchises say about current business trends – from their biggest obstacles to their future outlook.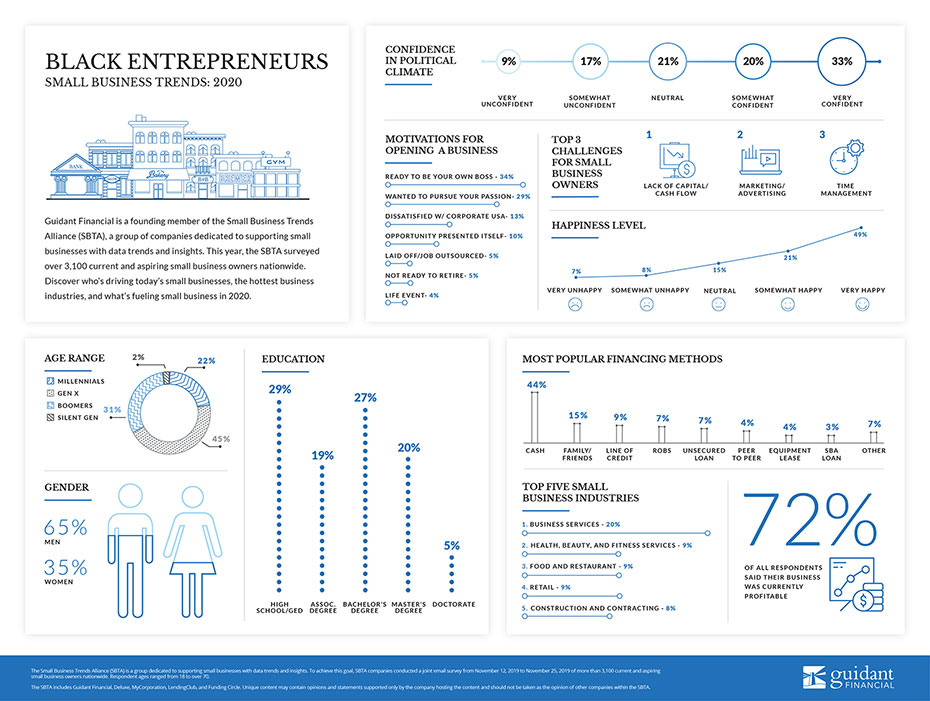 This year's survey results show a positive outlook, year over year. Seventy two percent of black-owned businesses are profitable, a five percent increase from last year. Black small business or franchise owners are both happy and confident as business owners in the current political landscape. On average, when asked how happy they were as business owners, survey respondents answered, "somewhat happy" on a scale of "very unhappy" to "very happy." When asked how confident they felt about small business in today's political climate, black entrepreneurs answered "somewhat confident" on average.

More black entrepreneurs are going into business for themselves because they're ready to be their own boss. At 34 percent of responses, "ready to be my own boss" is the top motivation for black small business owners, with a 25 percent increase in responses year over year. "Wanted to pursue my passion" remains the second most popular reason to start a business from the previous year. Twenty one percent more small business or franchise owners were motivated by a dissatisfaction with corporate America from last year, making it the third most common response.
Black businesses are widely varied by industry. The top industry is business services, with 20 percent of survey respondents owning a business in this industry. The second, third, and fourth most popular industries are all tied at just nine percent each: retail; health, beauty, and fitness services; and food and restaurant. The fifth most popular industry for black business owners is construction and contracting, at eight percent.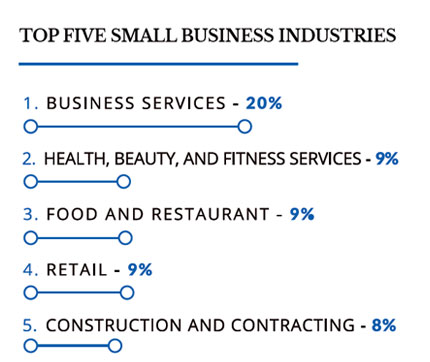 Thirty percent more black small business owners solely operate their businesses than the average of small business owners. Despite this, there is a 19 percent decrease in black solopreneurs from last year. With 45 percent of businesses having two to five employees, the plurality of black businesses have a small, but not singular, staff.
Perhaps because of these small teams, black small business owners aren't seeing as much of a challenge with employee recruitment and retention as average small business owners. Instead, the three biggest challenges for black entrepreneurs are a lack of capital or cash flow; marketing and advertising; and time management. These three areas continue to be the year to year trend for top challenges.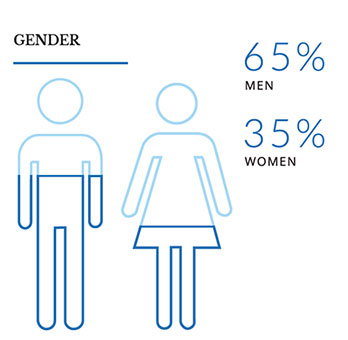 While there is an 11 percent year over year increase in the share of owners looking to open additional locations for their businesses, more than three quarters of black entrepreneurs want to grow their current location.
Thirty five percent of black business owners are women. With 23 percent more women than the average, black entrepreneurs remain one of the demographics with the highest ratio of women to men year over year.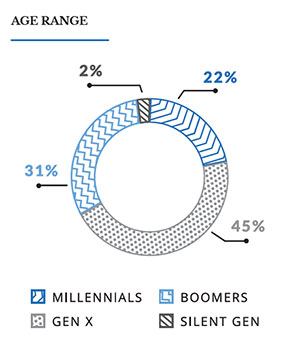 Survey results show that black entrepreneurs skew younger than the average small business owner. Black business owners are 59 percent more likely to be millennials than the average small business owner; 22 percent of survey respondents were millennials. Meanwhile, a black small business owner is 27 percent less likely to be a boomer compared to the average, with 31 percent of respondents being boomers. The largest age group of black small business owners is Gen X, with 45 percent of respondents. The smallest age group is the Silent Generation, at only two percent, matching the average.
With 44 percent of respondents using cash to fully or partially finance their business, cash remains the most popular small business financing method for black entrepreneurs, continuing a multi-year trend. Funding support from friends and family also remains the second most popular financing method, at 15 percent. A line of credit also remains the third most popular financing method.

Ready to use your retirement funds to start your business?
Don't have any more questions about ROBS? Great, let's get the process started today!