Boomers in Business – 2020 Trends
A look at baby boomer-owned businesses in 2020
Boomers in Business: 2020 Trends
To learn about small business and its future, Guidant Financial became a founding member of the Small Business Trends Alliance (SBTA), a group of companies dedicated to supporting small businesses with data trends and insights. To achieve this goal, Guidant Financial and SBTA companies surveyed over 3,100 small business and franchise owners nationwide.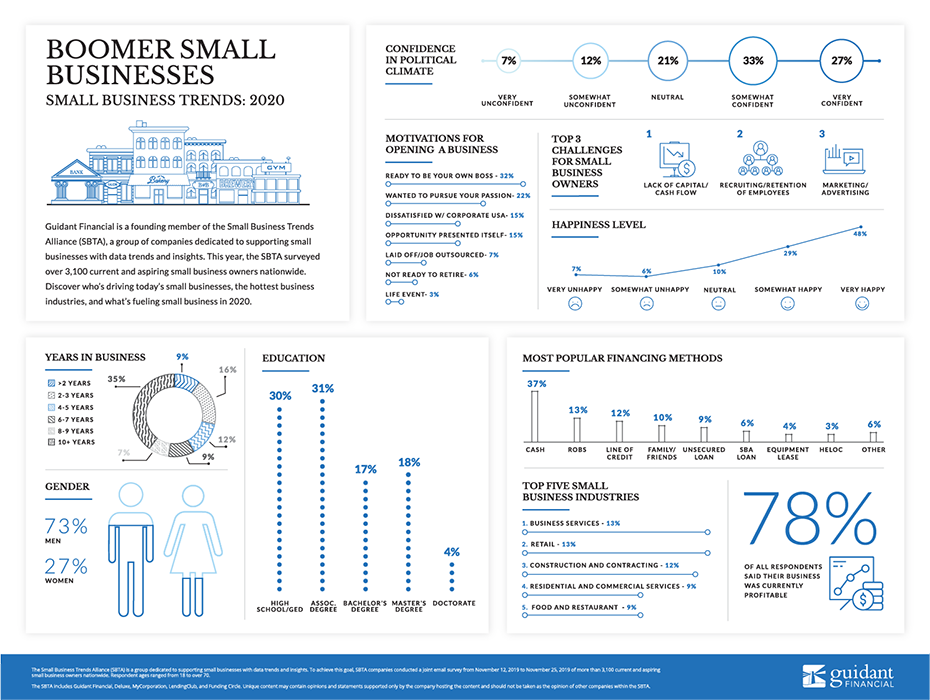 For this report, we dove into what boomer small business or franchise owners say about current business trends – from their biggest obstacles to their future outlook.
Baby boomers, born between 1946 and 1964, are the second largest population of small business or franchise owners. Boomers make up 41 percent of small business or franchise owners, second only to Gen X, at 44 percent. Twenty-three percent of boomer small business or franchise owners are women, while 77 percent are male.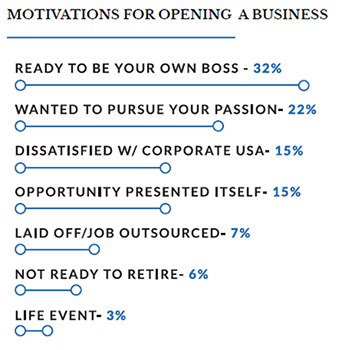 Seventy-eight percent of boomer businesses are profitable, making them the most profitable age group of small business or franchise owners. The number of profitable boomer businesses rose from last year, though by just one percent.
Twenty-eight of survey respondents said their readiness to be their own boss was their biggest motivation for going into business for themselves. It's the most popular motivation, with a 12 percent increase in the share, year over year. The second most popular response was a desire to pursue their own passion, at 19 percent. The third most popular motivation was that an opportunity presented itself, caused by a life experience like divorce. Following this reason was dissatisfaction with corporate America, at 14 percent. Interestingly, though the fifth most popular business motivation, there was a 19 percent increase in boomers who went into business because they weren't ready to retire.
When asked about their level of confidence in small business given today's turbulent political landscape on average boomers answered they are somewhat confident (on a scale from "very unconfident" to "very confident"). On average, boomers answered "somewhat happy" when asked about their level of happiness as business owners.

Cash remains the most utilized form of small business or franchise financing for boomers, with 36 percent of all respondents using it to fully or partially fund their business – a 15 percent increase year over year. Rollovers for Business Start-ups (ROBS)* is also popular, with 16 percent of respondents using this method of funding that's also known as 401(k) business financing. Twelve percent of boomers used a line of credit for start-up financing, a 14 percent increase from last year. Notably, there was a 30 percent decrease in boomers who had help from friends and family year over year.
The industries boomers start their businesses in vary greatly. With both at 13 percent of all respondents' companies, two of the most popular industries are business services and retail. Constructing and contracting businesses follow closely, at 12 percent.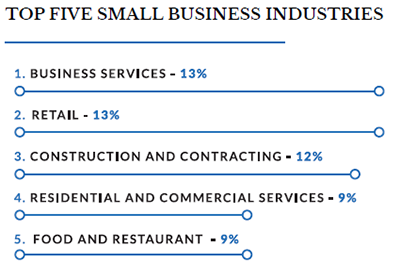 Residential and commercial services such as janitorial work and landscaping come in next, at nine percent. Rounding out the top five most popular boomer small business or franchise industries is food and restaurants, at eight percent.
At 77 percent, the vast majority of baby boomer small business or franchise owners are looking to grow their current business location. Year over year, the number of boomers looking to open another location has decreased by 22 percent, with only 15 percent looking to expand. Just eight percent of boomer business owners are ready to sell their business.
As with most other segments surveyed, the biggest challenge for boomer small business or franchise owners is a lack of capital or cash flow. The share of boomer businesses encountering challenges with recruiting and retaining new employees has risen a significant 36 percent from last year, with 19 percent of the share calling it their biggest challenge. Likely related, 12 percent more boomer small business owners would invest in staff year over year. Marketing and advertising round out the top three business challenges for boomers, with 13 percent of respondents citing it as their greatest difficulty.

Ready to use your retirement funds to start your business?
Don't have any more questions about ROBS? Great, let's get the process started today!