Many dream of becoming a small business owner as it offers more independence, autonomy, and creativity. The fact is, some small businesses always thrive — no matter the climate. How? The key to success is setting up reliable systems and adapting to the current economic landscape.
Let's face it. The last few years have been particularly challenging for small businesses — a global pandemic, the Great Resignation, supply chain disruptions, inflation, and economic uncertainty. These events have all reinforced a constant in small business life: the need to be nimble and adapt your business decisions to succeed.
Now more than ever, it's crucial to review the most common small business challenges and, most importantly, to strategize methods to overcome them. An organized, prepared business owner who knows about potential challenges that could impact their business operations is far more likely to overcome them and triumph.
Get an in-depth look at industry insights, common challenges, and more in our 2023 Small Business Trends study.
7 Common Small Business Problems — And Their Solutions
Here are the biggest challenges we identified in our Small Business Trends report, an annual Guidant survey designed to provide small businesses with data trends and insights. With each challenge, we'll offer effective solutions to help you not only survive — but thrive. The economy may be tricky today. But with planning and the right attitude, you can still achieve your small business dreams, provide exceptional customer experiences and satisfaction, and become a successful company.
Here's a sneak peek of the top challenges identified by small business owners in our latest Small Business Trends report to help you identify and solve common challenges:
1. Recruitment and Retention
While last year's report found labor quality issues such as employee recruitment and retention challenges were a major factor for small business owners, 2023's report found those same challenges are still around but easing up a bit.
In fact, there was a 16 percent drop in business owners who feel staffing is a significant issue from last year — suggesting that more small business owners have a positive outlook and more success in hiring new employees. Many small businesses also plan to increase their staff this year, focusing on growth and demonstrating optimism.

Solution: Increase Compensation and Find Quality Employees.
To keep the recruitment and retention challenge from becoming a larger issue, increase your employee compensation and take the time to find quality labor. If you're looking for help with recruitment, you can reach out to companies like DOXA, which helps small businesses hire reliable and more affordable talent to compete in a global world.
To retain employees, small business owners added better benefits to make their small businesses a coveted workplace. The cost of health insurance plans is a factor for many people seeking employment, so ensure your benefits are as robust as possible.
Employees also like to feel valued and appreciated. If they do, they develop the loyalty that drives positive retention and productivity rates. To keep your employees happy, you can practice regular employee appreciation strategies, such as employee of the month or gift card rewards. You can also develop promotional paths or perks for your top-performing employees so that they will benefit from company growth. Showing your employees that you value them will go a long way in keeping them around — and helping your business thrive!
Remember, your employees influence your customer service and satisfaction. Labor costs are high, so hiring mistakes can be costly. It's also essential to retain employees once you've hired and trained them, especially today when fewer applicants are in the job pool. When employees leave, it can drain your efficiency in two ways: you lose their work output, and your own is sapped by the time needed to recruit a replacement.
Ready to up your recruitment game? Check out our latest guide on Hiring for Small Business 101: When and How to Find the Right Talent.
2. Inflation and Price Increases
Along with recruitment and retention, inflation tops the list in 2023 as a top concern for small business owners. The U.S. is experiencing a significant cost rise with an 8.6 percent increase in the Consumer Price Index (CPI) from May 2021 to May 2022 — the most significant increase since 1981. But the U.S. is not alone, as 60 percent of economies are also grappling with rising inflation.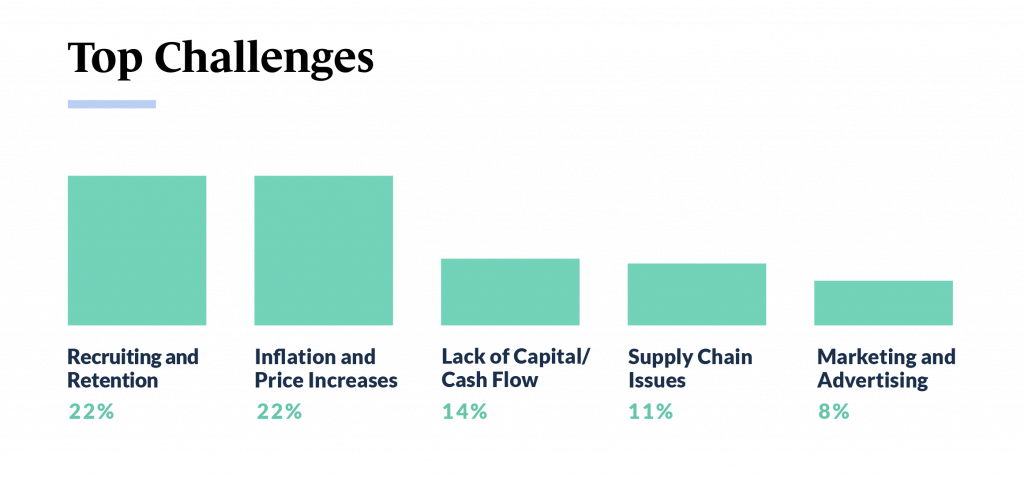 With inflation driving up the costs of goods and services, starting a business this year is more expensive than in previous years. Many small business owners also fear a looming or ongoing recession today, making them more hesitant to take the next steps.
When it comes to inflation, survey respondents said increased prices (27%), revenue loss (15%), and higher wages (13%) are the top three impacts. Supply chain issues (6%) were also to blame for negative financial impacts on their businesses. A small portion of business owners responded to inflationary pressures by cutting their own wages (7%) and reducing their budgets (6%) to mitigate the impacts of inflation.
But, the news is not all bad: a majority of small businesses surveyed reported profitability this year (66%).
As you can see, not every small business is impacted by inflation in the same way. Some are heavily affected, while for others, it's a minor inconvenience.
Solution: Finance a Franchise.
Smart business planning is the key to staying afloat during fluctuating market conditions. If it's a tougher year to start a restaurant or shop from scratch, that doesn't mean starting a franchise is the same. In fact, franchise ownership has become more popular recently. The proven business model, existing loyal customer base, ongoing support, and training are especially attractive for aspiring small business owners ready to make the leap.
In 2023, 35 percent of new businesses were franchises, as opposed to new, independent businesses at 21 percent — showing the rise in small business franchising. The benefits of buying a franchise are numerous.
How do you know which franchising opportunity is right for you — and the economy? Check out the Top 5 Growing Franchises and Franchise Industry Trends.
Solution: Reduce Expenses
The rising inflation can be challenging for many small businesses. And cutting expenses can be the most effective way to help offset those challenges.
Take these times as an opportunity to closely review your service contracts, supplier costs, subscriptions, and other expenses to determine what's necessary (and what your business could go without). Negotiating the price or finding cheaper alternatives is another way to save.
3. Lack of Capital/Cash Flow
With inflation on the rise, the cost of starting a new business may cause sticker shock. For most small business owners surveyed in 2023, their startup costs were between $250k to $500k (27.3%). The second-highest reported startup costs were between $500k to $1 million (16%). Another 15 percent reported startup costs of $100k to $175k, while other business owners reported $175k to $250k (15%).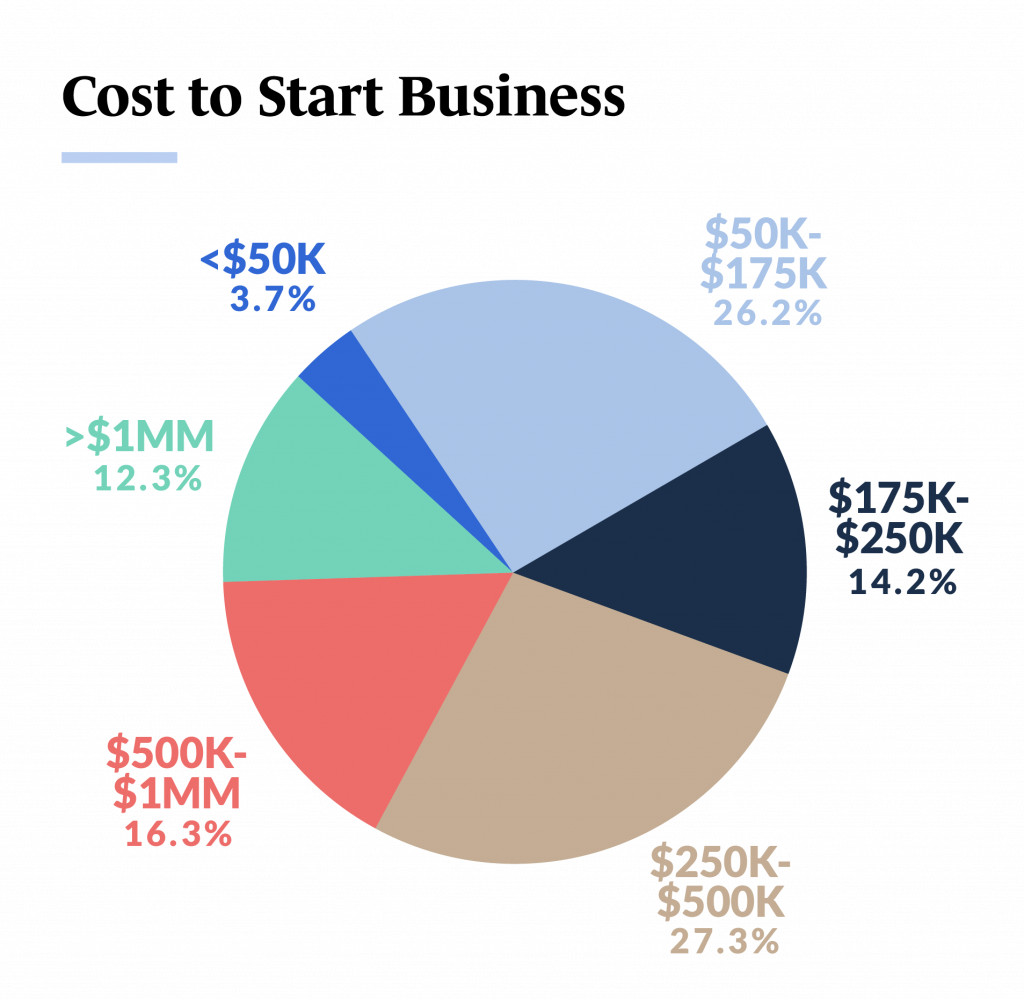 The average cost of launching a new business is costly in a competitive and changing economy. Under 14 percent of business owners reported startup costs of less than $50k (3%) and between $50k to $100k (11%).
But even with today's economic challenges, Americans created over ten million new businesses this year — so take heart and keep reading for what you can do to offset your lack of capital and cash flow.
Looking to secure small business financing? See our latest guide in How to Find and Secure Business Financing.
Solution: Get Smarter Funding.
Many entrepreneurs and small business owners think of loans and other funding methods when considering their access to capital and cash flow needs. But loans can be hard to secure — and strap your business with long-term debt. The percentage of loans approved by the Small Business Administration (SBA) is still relatively low. Your credit, assets, and prior business experience influence SBA loan approvals.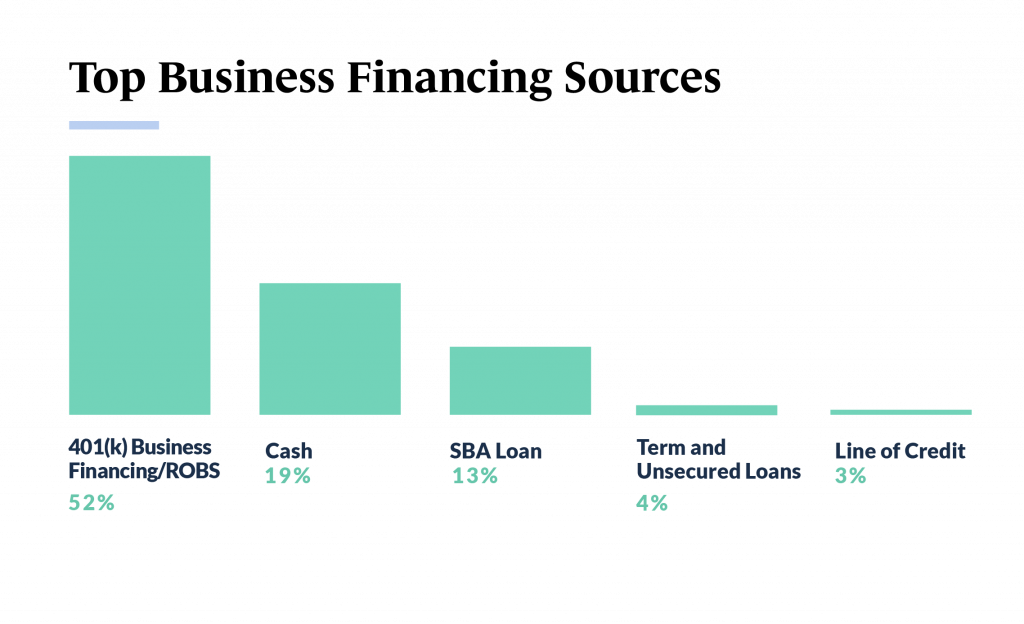 The good news? Other funding strategies can work well in today's economic climate. Rollovers as Business Startups (or ROBS for short) allow you to access your 401(k) and other retirement funds to finance a business. Other options include Home Equity Lines of Credit, or HELOCs, where you can access existing equity in your home. Remember, you have options for financing — and it's not a one-size-fits-all situation.
If other business challenges are stressing your capital and cash flow situation, you can also get creative with your solutions. Think about ways to pivot your business so it fits into a popular sector today. Some industries are even considered recession-proof.
How do you recession-proof your business? See the time-proven Top 5 Strategies for a Recession Proof Business.
Solution: Prioritize Cash Flow
Consistent cash flow is especially crucial for small businesses today, and improving it can be achieved by encouraging clients to pay faster, offering early payment discounts, or requesting upfront deposits for larger products or services. These strategies can help small business owners manage inflation and keep their businesses running smoothly — and give them an extra cushion in case of further economic fallout.
4. Supply Chain Issues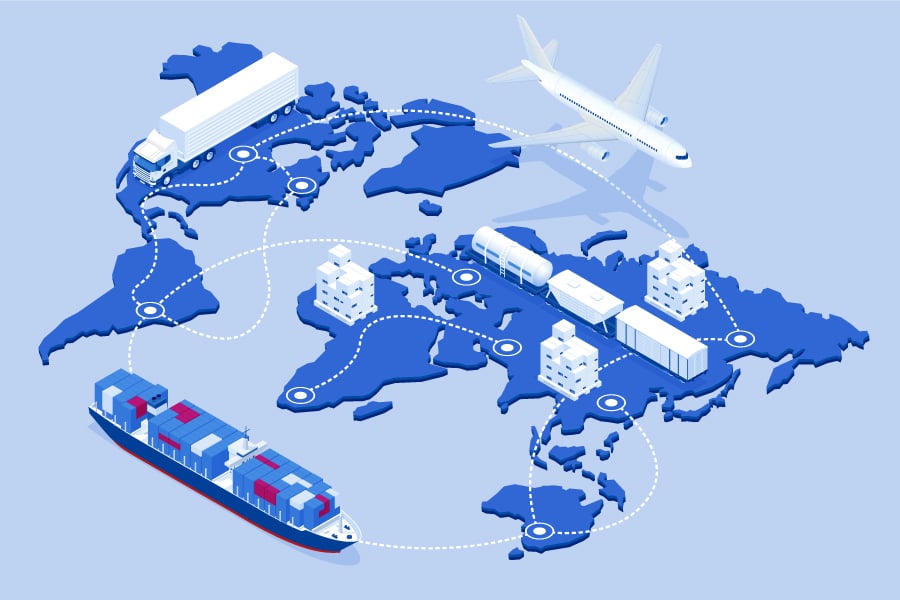 Not surprisingly, the fourth-largest small business problem in 2023 is supply chain issues. This won't come as a shock to many who recall the supply chain woes of the last few years.
The Global Supply Chain Pressure Index, which is influenced by logistics variability, fell to its lowest level since November 2008 in March 2023. Despite this, the supply chain team is facing challenges due to low visibility and high uncertainty, making it difficult to drive uphill. It's premature to assume that the three-year period of supply chain disruption has come to an end.
Solution: Shop in Bulk and Be Flexible.
According to Forbes, you can take practical steps to overcome this issue — or at least make it easier to work with. Here are a few ideas you can try:
Watch your inventory. Know what you need and what you're running low on — as it's not as easy right now to get a quick shipment.
Boost your inventory. Follow along with the coupon-clippers and bargain shoppers and buy in bulk when you can and buy extra, too.
Find alternate products. If the product you need is running low, perhaps there's another option you can try.
Be forthcoming. Tell your loyal customers you are running into supply chain issues so they know. It can be as simple as a caveat on your website or an email that says they can expect delays. Just don't surprise your customers when something is unavailable.
5. Marketing and Advertising
No matter what's going on in the market, potential customers need to know about you for your small business to be successful. This is where marketing and advertising come in as the fifth most cited business challenge in the 2023 Small Business Trends survey. Looking ahead, a significant amount of small business owners surveyed (28%) also plan to invest in traditional and digital marketing this year.
Solution: Define and Outsource.
Marking and advertising are how you get your business name out and generate ideal customers. For larger companies, an entire team may work toward this goal. For smaller businesses, you need to be creative with your resources.
With more people working from home today, digital marketing and advertising are common. You can further target your customers on social media channels like LinkedIn, Facebook, and Instagram.
Creating a helpful, user-friendly website is another smart way to stay ahead of your marketing and advertising. You'll want to perform Search Engine Optimization (SEO) on your site and any articles you post on your blog so your target market can find you quickly and easily. Developing buyer personas can also help you tailor your marketing efforts and maximize your strategy.
Ready to level up your marketing game? Check out how to Market Your Business Successfully — no matter the economic climate.
Get a Little Extra Help from the Pros
As you can see, it's been a challenging year for small business owners. Still, their optimism and resilience have shined throughout it all — and many are optimistic about the future of small businesses.
If you're a small business owner — or thinking of becoming one — Guidant is dedicated to helping businesses like yours. We have experience with the challenges above and can help you with solutions like funding methods, business structure, and other pressing business issues. Plus, we can support you throughout the lifetime of your business — whether you need help with Payroll, Accounting & Tax, or HR, Guidant can help save you time and money.
We provide mentorship through every stage of your business's life, so don't let today's challenges get you down! Call us today to find out how we can help you achieve your small business dreams at 425-289-3200.
Call us today at 425-289-3200 for a free, no-pressure business consultation to get started — or pre-qualify in minutes for business financing now!
---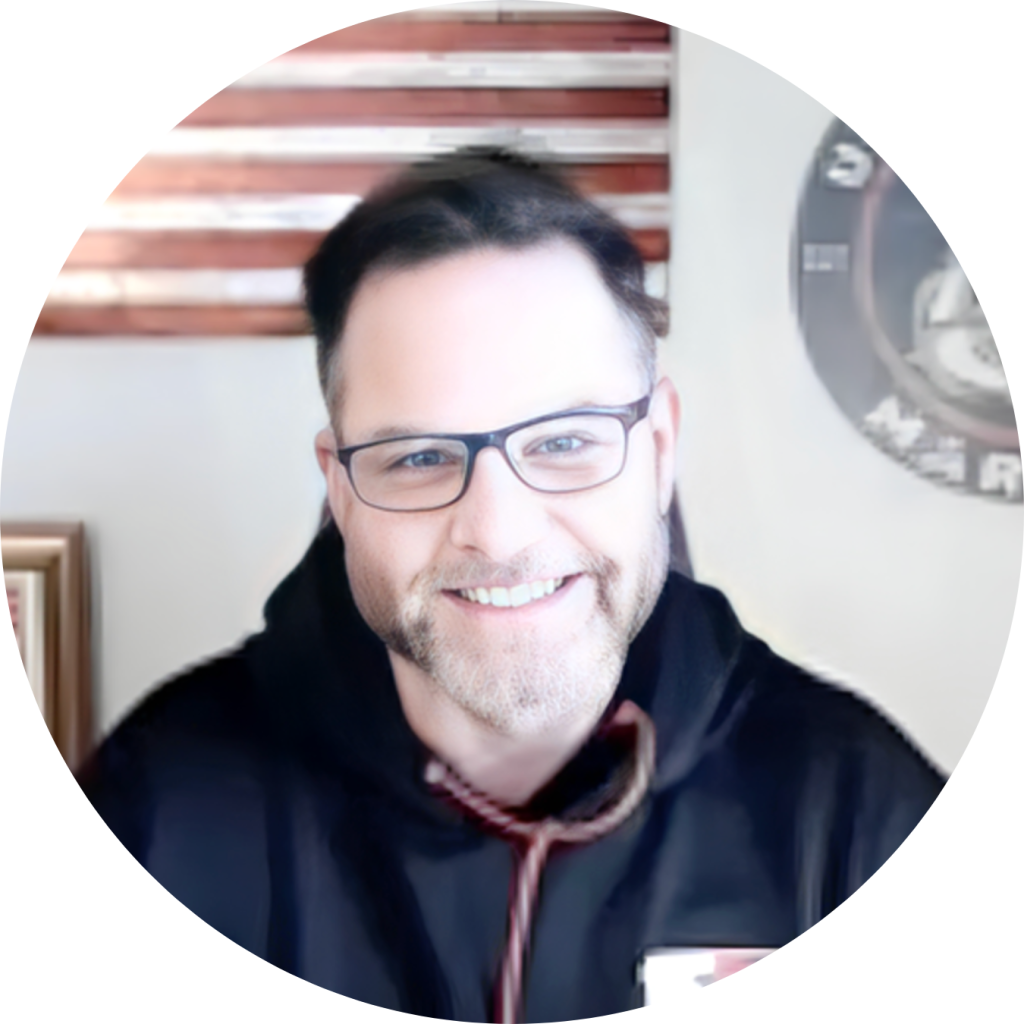 "[Working with Guidant] is going to save you a ton of time, frustration, and paperwork in the business."
— Mike Brown, the Flying Locksmiths